NextGEN Gallery now provides an easy way to build shortcodes. You can apply these shortcodes to widgets, posts, and pages. No more piecing together the shortcode by hand! Follow the simple steps below to get exactly the type of display you'd like using our shortcode generator from our Add Gallery window:
*Update* As of WordPress v5.0 WordPress has included a new post and page editor interface called 'Gutenberg'. We have included a NextGEN Gallery block in our December 2018 update. Follow the steps below to access our Add Gallery Window. If you prefer to continue using the Classic Editor, follow the instructions below this video:
ADD GALLERY WINDOW FEATURES

As of WordPress v5.0 you will need to install the Classic Editor plugin to continue editing your posts and pages the way you have been used to, following the instructions below. If you'd like to use the new Gutenberg editor, follow the instructions above in the video to learn how to locate our NextGEN Gallery block, and access our Add Gallery window.
---
Open a Page or Post to Edit
Click on 'Add Gallery' button above the text edit area.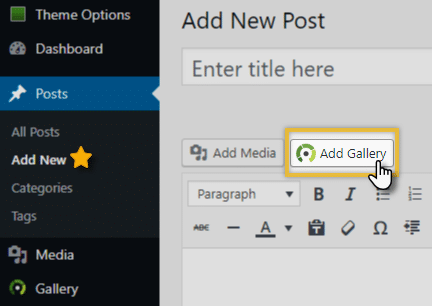 Build Your Gallery Display
Follow the steps in each of these tabs to select a gallery display type, select which of your galleries to display, and either use the default style settings or customize your own.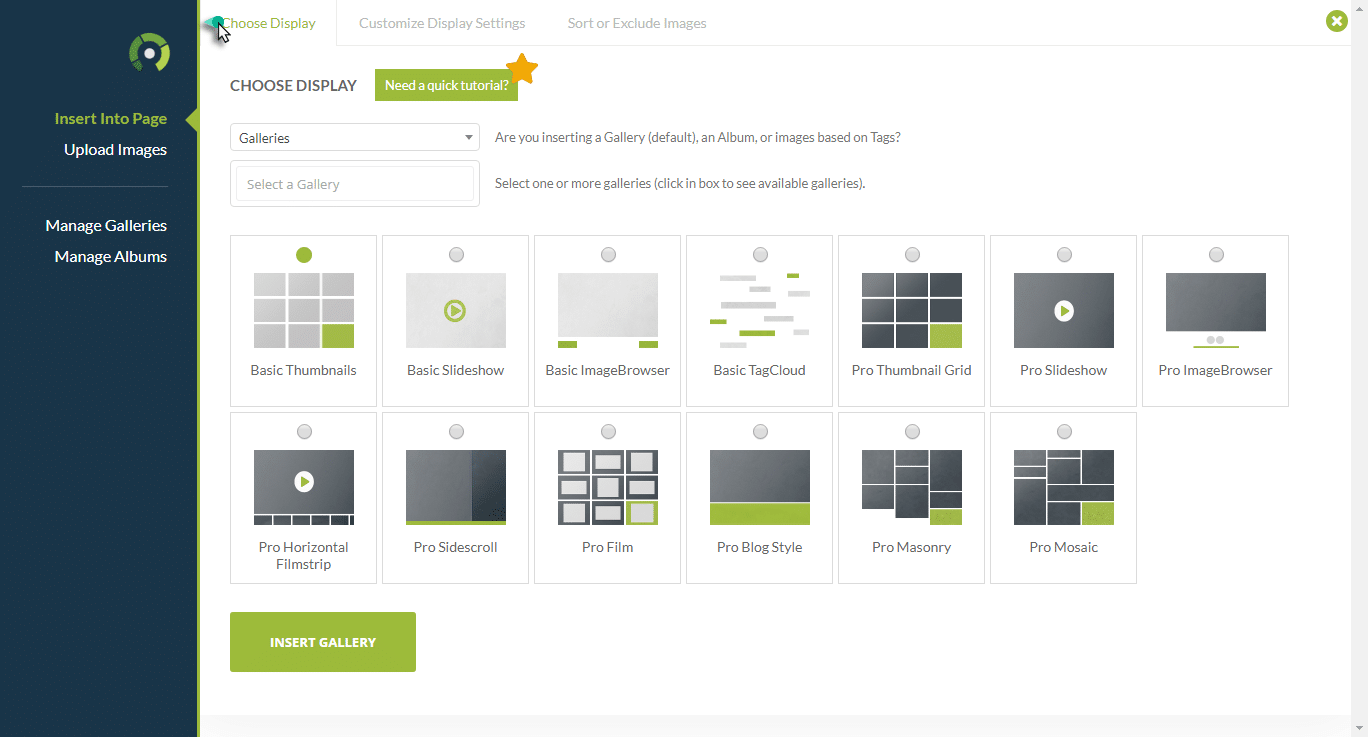 Insert Gallery and Copy Shortcode
After you select to insert your gallery you'll see the gallery placeholder. Over in the right corner of the text edit area will be a tab labeled 'Visual' and another labeled 'Text'. Click on 'Text'. This is where you can copy the shortcode you created and paste that shortcode in another location to display your gallery 🙂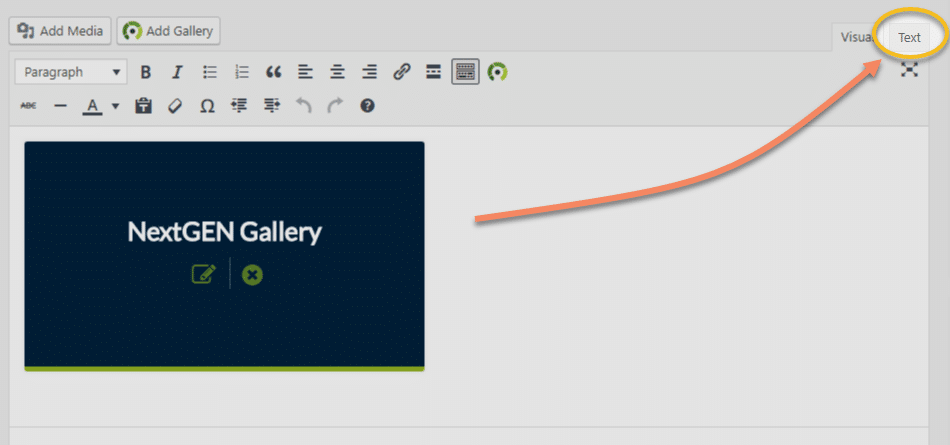 You're done! 🙂 You may now paste that shortcode to any widget area (we suggest installing Shortcode Widgets plugin first), post or a page.