How Can We Help?
Search for answers or browse our knowledge base.
FTP stands for 'File Transfer Protocol'. An FTP client (or application), installed to your computer, will help you transfer your files on your computer up to your hosting account server, or from your hosting account server to your computer.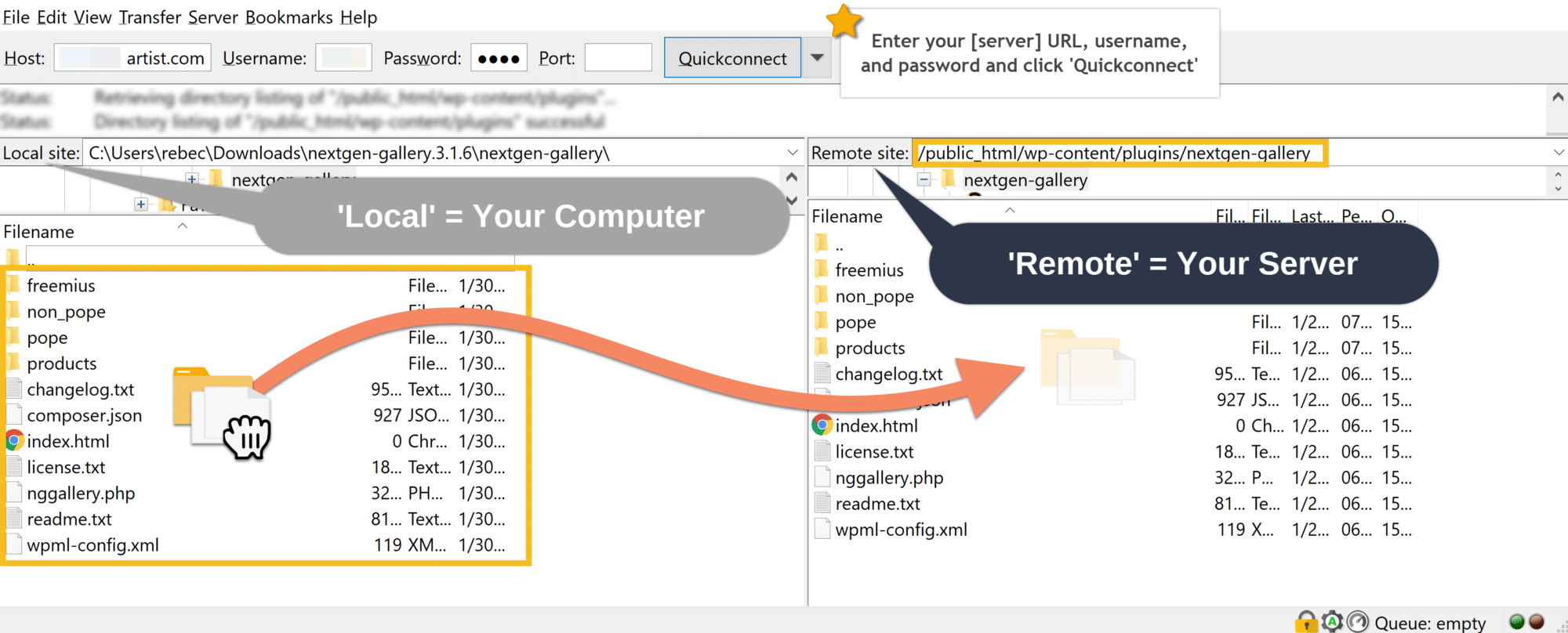 You may want to use an FTP client to edit a file on your server, transfer files to your server (see example here), or backup your website.
HOW TO USE AN FTP CLIENT
1) Install an FTP client application, we recommend Filezilla (it's free).
2) After installation, open up the application on your computer and enter in your hosting account FTP username and password. If you do not know what your login information is, reach out to your hosting provider tech support to set that up for you.
3) Once connected to your hosting account server you can transfer your files and folders to your instructed location on your server, download files and folders to your computer, or edit specific files on your server account. Most likely you'll be connected to your server via FTP because you are following instructions from a help document, or as instructed by tech support.
4) When you are finished, close the application and your connection to your hosting account server will also close. You will need to login again the next time you need to connect to your server. Please note that all file changes on your server will have an immediate update to your website, so you will want to check your website after you make changes to your hosting account server files.
It is always best to have a current backup to your website before you make any major changes to your site (updates to plugins, themes, or edits to your server files). Please follow this help document to learn how to backup your site.