If you noticed that some of your Facebook shares from the Pro Lightbox aren't showing the thumbnail preview prior to sharing, then don't fret.
You're not alone.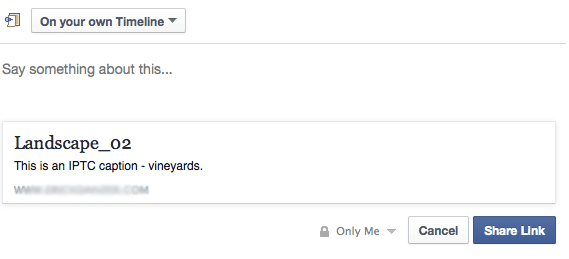 We see it too and unfortunately, there isn't anything we can do about that. Here is a summary of why.
According to Facebook's own documentation, this is a known problem. The preview image isn't displayed until the Facebook crawler sees it, so the first person to share a page may not see a preview.
Their official advice is to use the OpenGraph Debugger and page by individual page process each URL you want Facebook to pre-cache. There are no other methods of having Facebook pre-cache images.
So with that sadly stated, the only thing you can do is to publish the post. From our experience, Facebook does a much better job of grabbing the images when the post is actually published than it does in the preview.
In fact, we haven't seen the image not publish with NextGEN Plus or NextGEN Pro. However, if you are experiencing a lack of images sharing once the post is actually published then please contact support so the team can take a look for you.