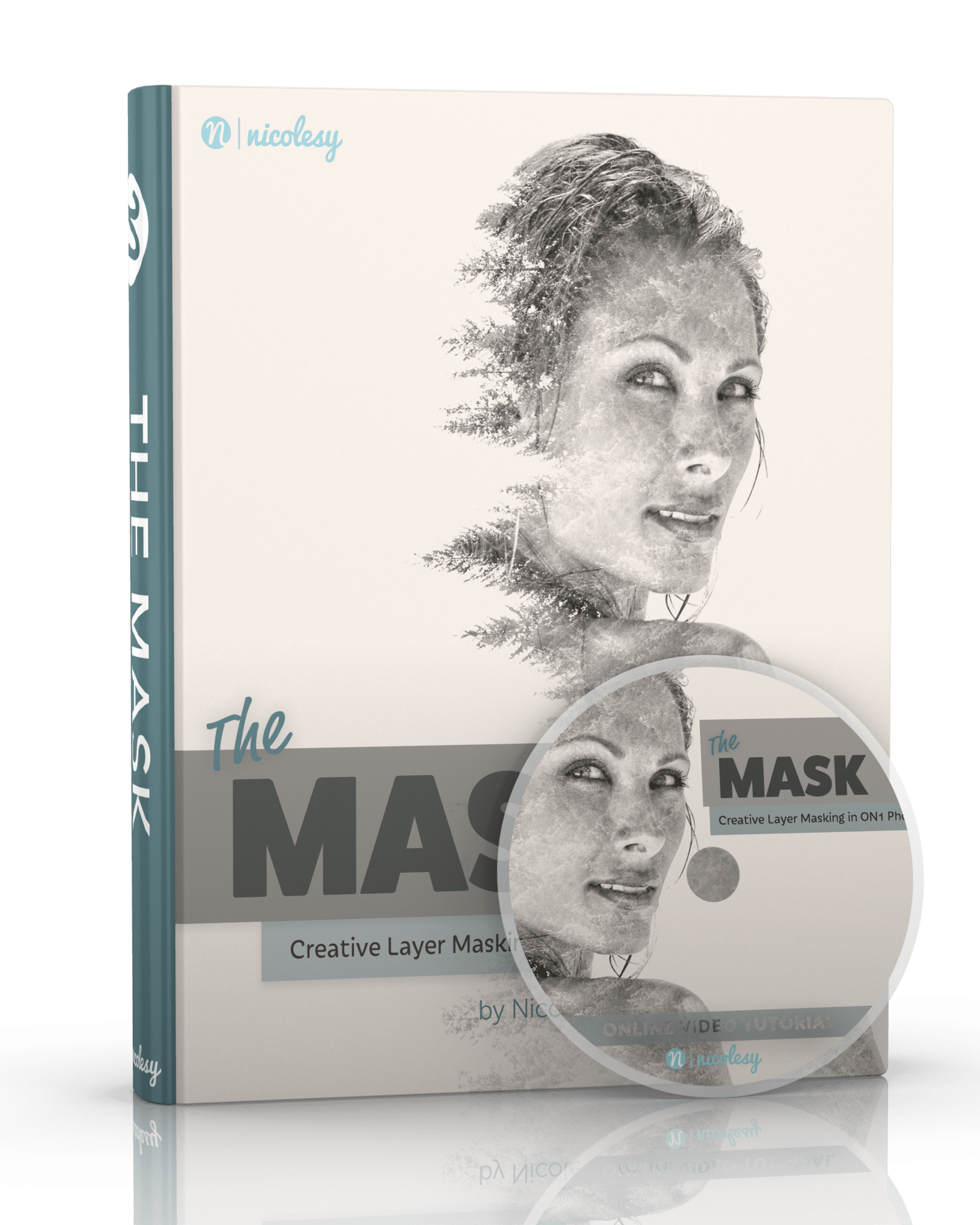 Our friend Nicole S. Young, and wife of Imagely Ambassador Brian Matiash, has launched a new product. The Mask is an eBook and video tutorial for learning how to take advantage of all the advanced masking tools in ON1 Photo.
We love ON1 Photo and it was a pleasure to view the product Nicole has created.
Nicole also packed the product with sample PSD files and her ON1 Photo presets so you can follow along with the eBook or videos.
To learn more about The Mask, click here and visit Nicole's store.
Or scroll down to see two quick screenshots of what you will get in the product.
In the image below you can see a sample of what you will learn in the eBook.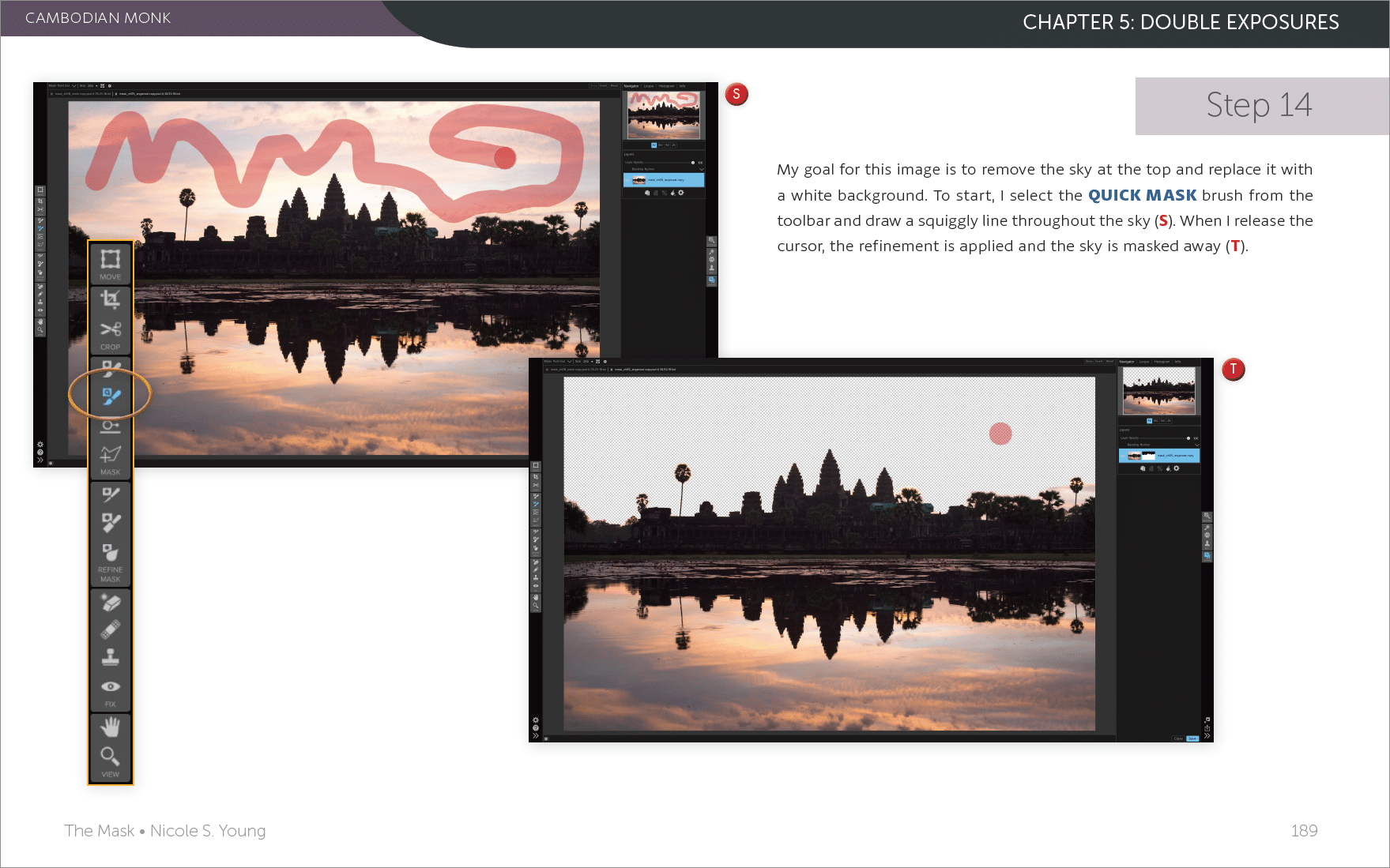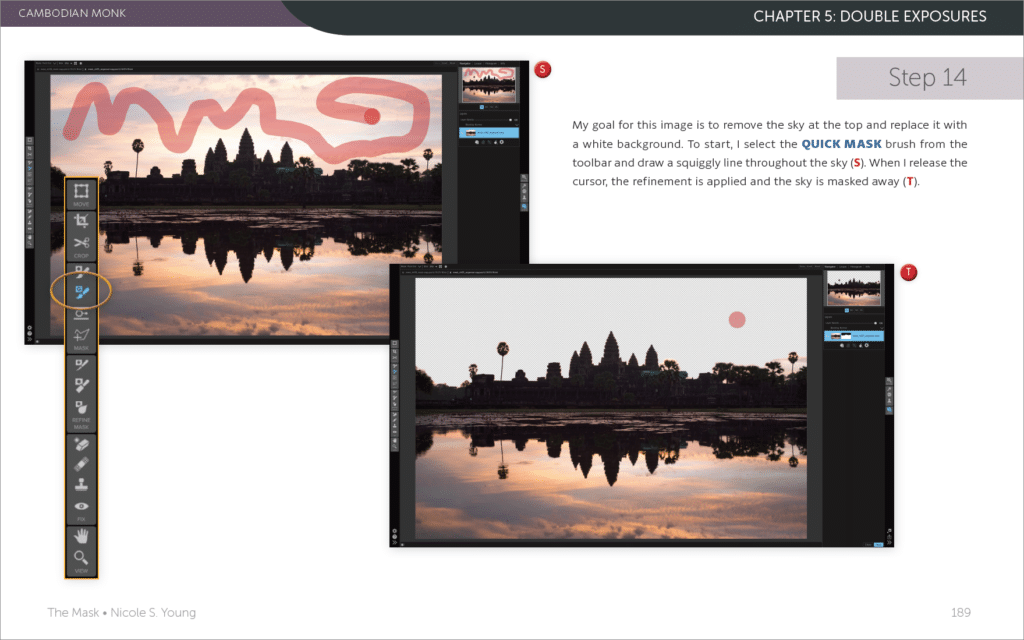 The next image is how the video lessons are laid out. They're easy to follow and you and go at your own pace.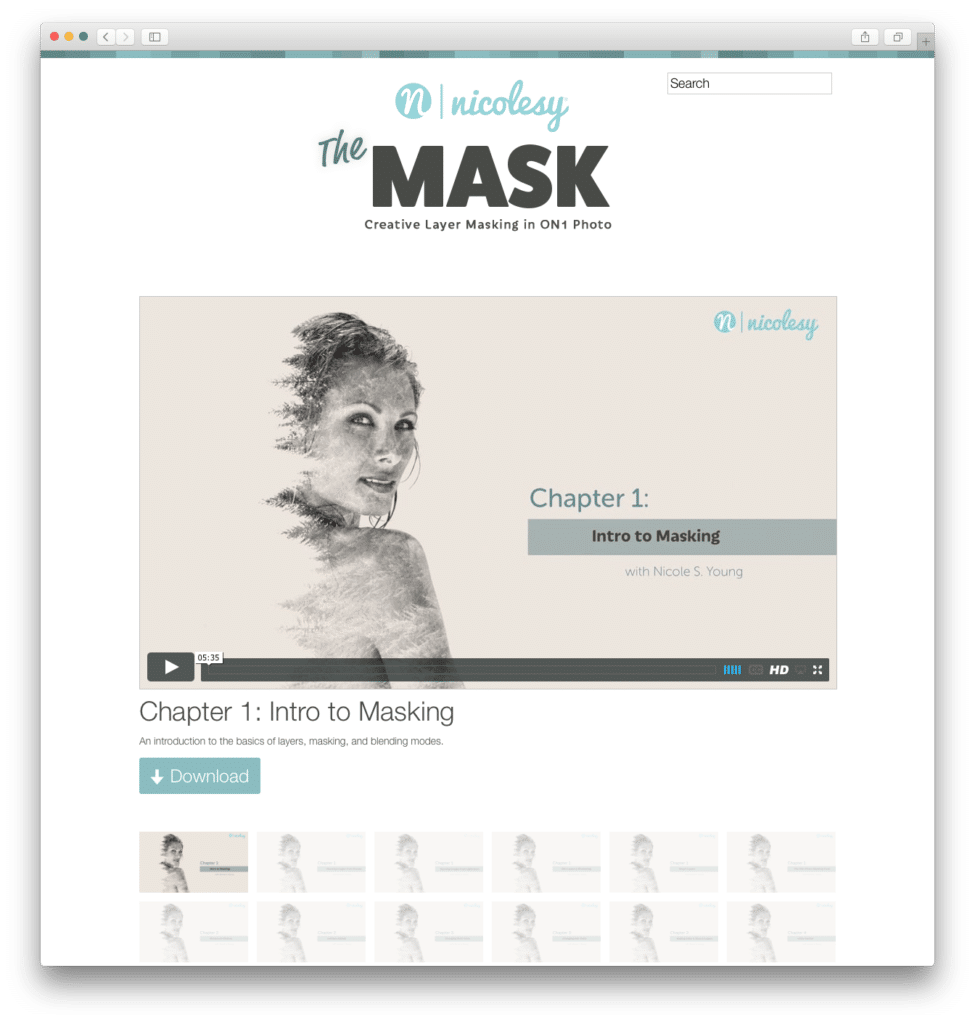 If you own ON1 Photo and want to improve your masking technique, then this is the product for you. Go check out The Mask today.