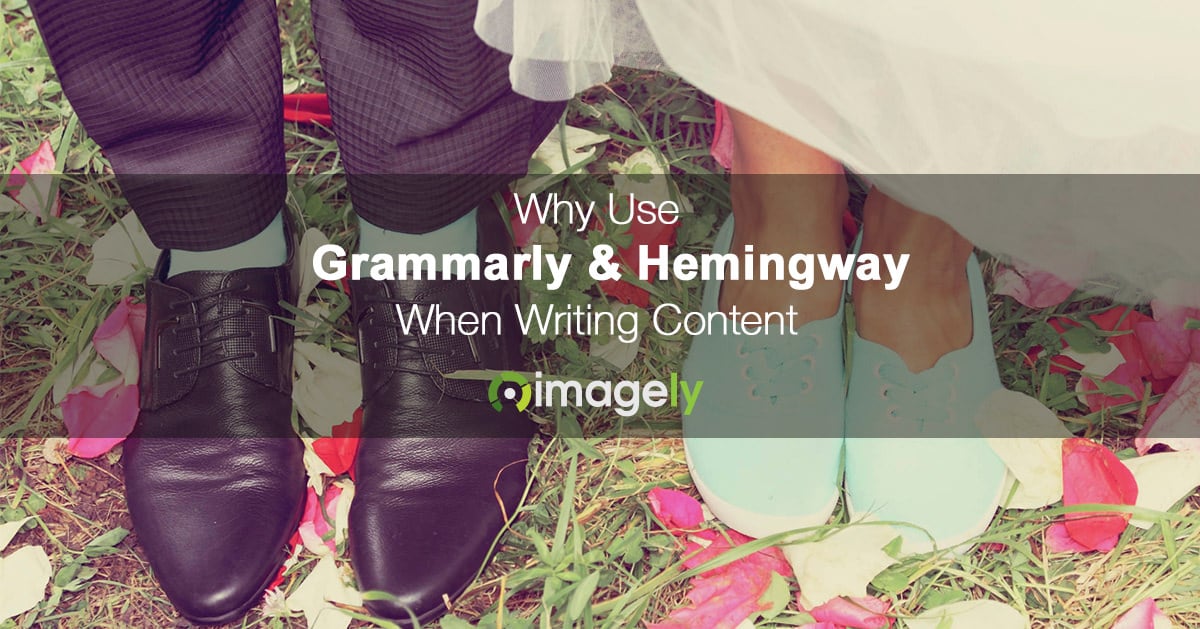 There are two writing apps that I use on a regular basis. One of which is Grammarly, which I wrote about previously on the Imagely blog. I use it in its app as well as their Chrome extension, because it is by far the best spelling, grammar and plagiarism checker available.
But there is another app that I believe is worth considering.
Hemingway is a free web app that also has a desktop app available for Mac and Windows.
My use of Hemingway is different than Grammarly. My goal in this app is to simplify the words I'm writing, so it's extremely readable by almost anyone. If you're familiar with Flesch Reading Ease, then you know that it scores your text based how easy it is to read for younger people.
Hemingway does a similar task, except its scoring is even better, in my opinion.
As you can see in this screenshot, I took a sentence and simplified it two times.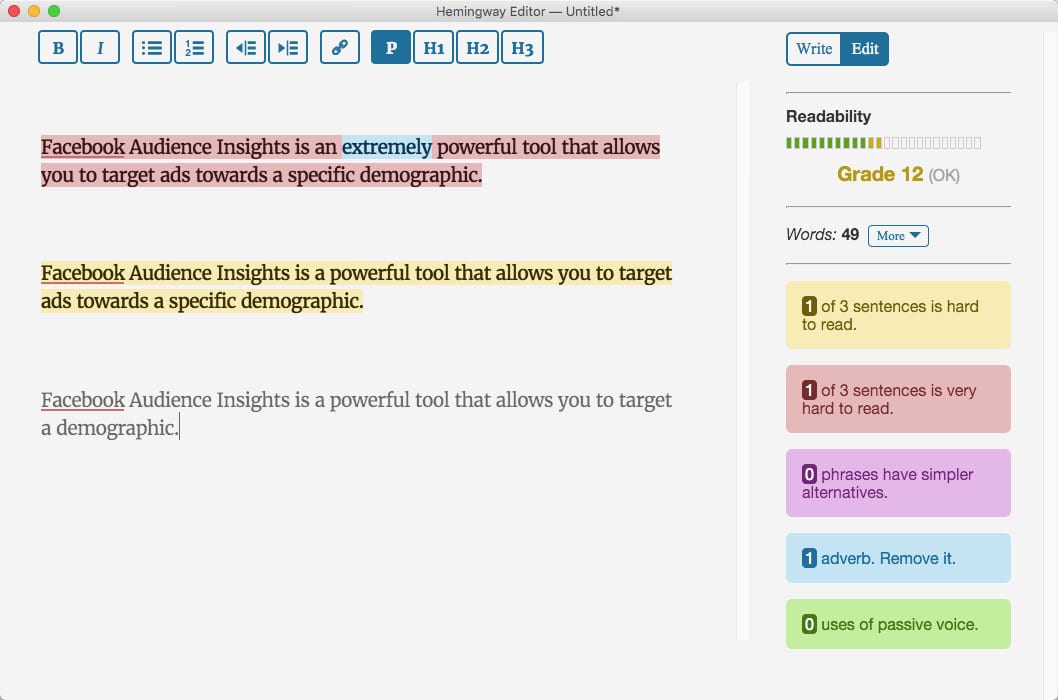 The original sentence was "very hard to read" and contained an adverb which did not need to be there.
The first redo dropped the adverb and was "hard to read."
The second redo was perfect! With just the final sentence in place, the grade score dropped to 6. That's extremely readable by anyone who might happen upon the content.
If you are a Yoast SEO user, you'll be happy to know that the plugin now includes content analysis with Flesch Reading Ease testing built in. While I do not enjoy the Flesch scoring system, It's nice to see the plugin branch out from standard SEO a bit.
Although Yoast SEO includes the content analysis, I still recommend using apps like Grammarly and Hemingway to fine tune your content for readability and professionalism. Check them out!