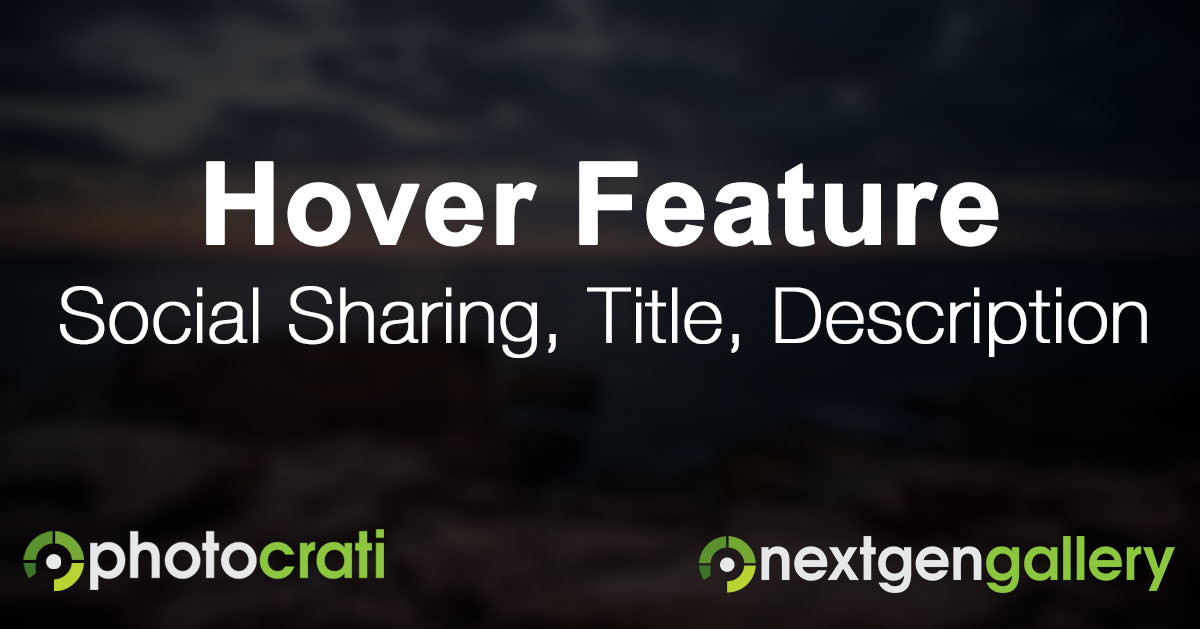 NextGEN Plus and Pro now include the ability to display social sharing icons, titles and descriptions within a hover effect.
We have created a series of hover styles and provided the ability to individually turn on each displayed feature. Now when inserting any Pro thumbnail style gallery, like Pro Film or Pro Masonry, and even Pro Blog Style, you have the ability to enable hover captions.
Within the options you can have social sharing, titles and descriptions displayed all together or individually.
Check out the video below to see what I mean.
To see the the hover effects live, visit the Hover Demo page.