WordPress powers over 30 percent of the websites existing over the Internet. With over 50,000 WordPress websites being designed daily, people's love for this Content Management System is quite evident.
The sheer ease of usage, powerful yet simple plugins, customizable themes and a supportive member community make WordPress the amazing website builder that it is. However, there is a lot more when we talk about the many useful features offered for website building. Are you aware of them all?
In this blog post, we will be unveiling some of the lesser known yet useful WordPress features that you probably didn't know existed. So, let's begin the rundown.
Inbuilt image editing
If you are new to WordPress, you will be amazed to learn that it features an inbuilt image editor that lets you rotate, resize, crop, provide new dimensions, change thumbnail settings etc. These features are sufficient for website owners and bloggers who have just started out.
Since we are talking about images, here is a little Pro tip for Photographers out there who are reading this blog post. As a freelance photographer or blogger, you can use Imagely for profession specific WordPress themes and plugins.
Third-party embedding
WordPress was initially started as a blogging platform. Hence, a lot of popular and successful blogs are based on it. Now, if you are a blogger, you will agree with the fact that a great content is logical and contains original references to the several chunks of information.
With WordPress, you can easily embed ( integrate the associated images, videos, gifs etc. of the source post in a similar manner) Third-party content in your posts such as a Tweet, a Facebook post, or an Instagram post or a YouTube video.
All you will be required to do is simply copy the URL of the post and paste it into the post through the Visual Editor and the embedding will be done.
For example, pasting the URL, https://www.youtube.com/watch?v=YKChdzznjKI, will turn out like this automatically:
Expansive screen options for accessibility

Otherwise hidden from the user's plain sight, these screen options are the shortcut to all kind of settings that you could require in a post's editing. We believe that these screen options were put up and camouflaged on purpose so that new users do not get overwhelmed with so much on their post editor. This also reduces the chances of new users fiddling with the default settings that are already in place. However, if you have spent adequate time working with the WordPress editor, these Screen options will save you a lot of time.
Change the Post author after the post has been published
That's one wonderful obscure feature offered by WordPress that lets you change the Author of a post even after it has been published and has existed on the Internet for a while. You might ask why the need to change the author for a post. Well, that is an individual-based decision and certainly a great feature for WordPress websites that have a lot of individual in author roles.
Keyboard Shortcuts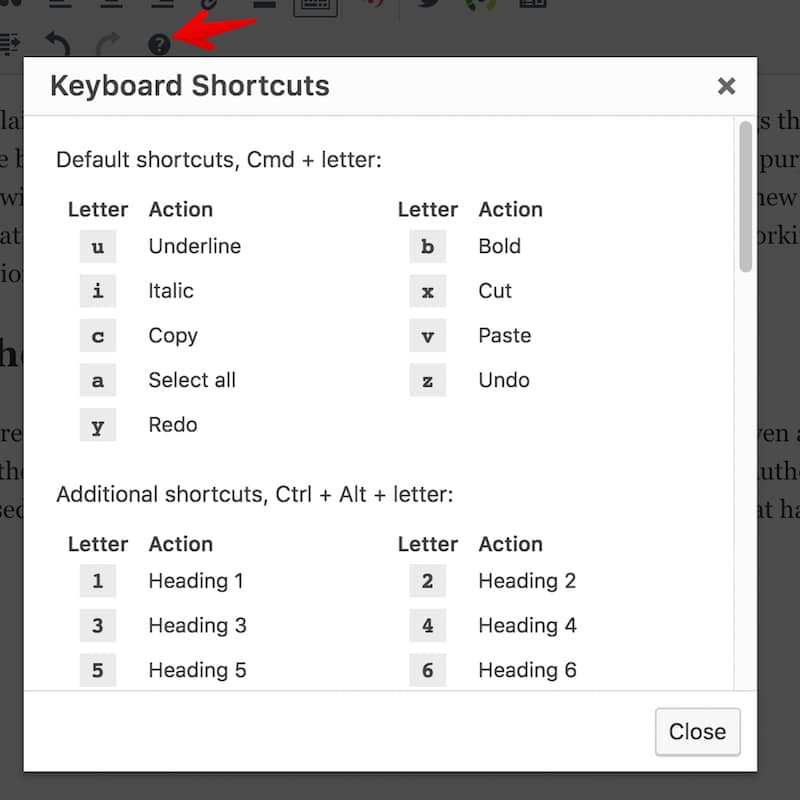 To access the hidden feature of Keyboard shortcuts, you can log in to your WordPress site's dashboard and navigate to the Post editor. As highlighted in the image above, you will be able to figure out all the Keyboard shortcuts if you still prefer keyboard tapping over mouse clicks.
Here are all the WordPress Editor Keyboard shortcuts for your reference.
Decluttered writing mode that is Distraction-free
Since the WordPress editor is action-packed, it might take away the 'zen' for some writers who specifically need a decluttered editor to get the ideas flowing. Well, WordPress has that one, too.

As and when you click on the 'Distraction-free writing mode' button, the screen of the editor maximizes and removes all other page components, as displayed below.
Faster writing through style shortcuts
Toggling between your keyboard keys and the mouse clicks as you type tends to make the process slow. For a fluid writing experience, WordPress introduced some Editor enhancements in the form of Style shortcuts that are a small set of text patterns, or text shortcuts to help you save time as you type.

Schedule posts for a future date
A lot of bloggers and website owners are probably aware of this feature as they vividly use it to the advantage of their site/blog. When they have content planned well in advance, they can edit it through the WordPress editor and choose a date in the future when they would like to publish their content.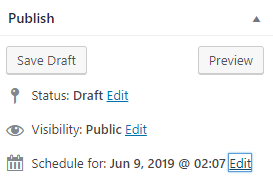 Sticky Posts
WordPress is truly amazing as it also lets you pin up a post of your choice on the homepage of your website/blog for your new and existing visitors to see. These sticky posts can be on display for a certain time period of your choice as you can even set a date for their expiration. Flexible, right?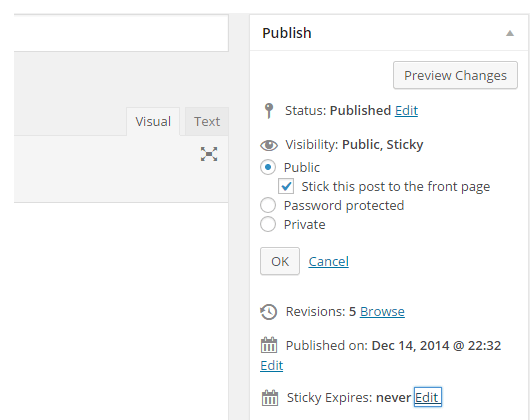 Extended-to-next-page Posts
Also identified as content that has been split into pages or multi-page posts, you choose to break the chain of continuous engagement for your readers and minimize the ill-effects of too much scrolling. Just using the <!–nextpage–> tag/shortcode will serve the purpose of breaking your post into two or more pages, depending on the length of it.
You can build so many things with the WordPress framework
If you were of the opinion that WordPress was simply about building just blogs and timid websites, you were mistaken. You are definitely aware of how you can create a super fast yet pocket-friendly website if you know how to fit the bill just right. If you have made the choice of a cheap WordPress hosting which has been positively reviewed by genuine users, you can stay assured that your WordPress website stays up and running, always.
There is yet a lot more that you can accomplish with your WordPress framework, such as:
Create Real estate listings
A super fast yet pocket-friendly website
Build a booking/Reservation system
Blog and run a forum
Raise funds
Build an invoicing system
Build an app
Endnote
We do not wish to overwhelm you with many more such WordPress features that haven't been talked about above because there are just so many. A people's platform, WordPress keeps introducing new features to amplify the performance of the WordPress websites.
We know that you will truly benefit from the features that we just talked about in this blog post and these will help your WordPress website grow tremendously.
Are there any other exciting WordPress features that you feel are not quite popular? Feel free to share them with us by dropping a comment below.
-
Catherrine Garcia is a passionate blogger and a freelance Web Developer currently working for WPCodingDev. She along with her group of freelance developers are experts of creating Websites on WordPress.