Have you needed a Link in Bio page for your photography site?
Have you considered a third-party service or a page builder plugin to get the task done?
What is a Link in Bio Page?
With a Link in Bio page, you can send social traffic to a dedicated landing page on your photography site. From there, you can direct your visitors to specific areas on your site of importance.
As more and more of your visitors come from social sources, the importance of a Link in Bio page is increased. Instead of paying for a service or a plugin, consider this.
Why is a Link in Bio page important?
It's essential to understand why this is important. There are various reasons for having a Link in Bio page in WordPress.
The primary purpose is to create a way for people to link to you from Instagram, TikTok, or elsewhere and connect back to a specific post or page you want them to see.
A Link in Bio page serves as a way for you to tell visitors about any lead magnets, blog posts, or other information of your choosing.
It serves as a social business card of sorts.
WordPress Theme Requirements
It may not appear to be necessary, but it truly is—your WordPress theme matters in this situation. The last thing you need is to worry about writing custom CSS for the simple task of hiding elements on a single page of your photography site.
That is why we recommend using The Imagely Theme for this. Our theme offers page-specific settings for you to hide or modify the header, footer, and other aspects of a theme design. With a couple of clicks, you can transform a page with its inherited site design into a landing page design with no branding or minimal to no styling.
Use the Gutenberg Block Editor
By now, you are already aware of the block editor inside of WordPress. It's a page builder designed for function and speed.
The beauty of the Gutenberg block editor is the ability to do things like making the content for a Link in Bio page right inside of WordPress. Moreso is the ability to do it without the need for third-party plugins.
That's right - no other page builder is required. While we think Elementor and Beaver Builder are excellent, they are not necessary for this task.
By adding a few key blocks to the page, you can create the perfect Link in Bio page. These are the blocks we recommend:
Image block for your photography business logo
Spacer block for controlling the white space for a pleasant look
Button block for full-width buttons with customizable text and colors
The Latest Posts block to display recent block posts without having to update it later manually.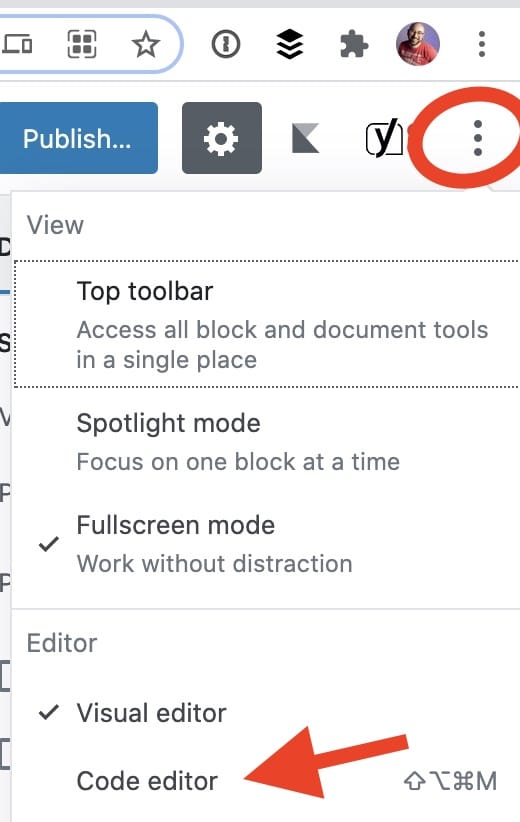 Grab the code
If you would like to use the template seen in the video above, copy the code you see here.
Then click over to the code view of the new page and paste the code.
Then exit the code viewer to find the blocks in place and ready for you to customize.
Conclusion
As you can see, once you have the right WordPress theme in place, and are using the bloick editort, it's fairly simple to create a Link in Bio page.
Follow along with the video or copy and paste the Link in Bio template we have created to get yours created.
If you would like to see Imagely's Link in Bio page click here and my personal page here.