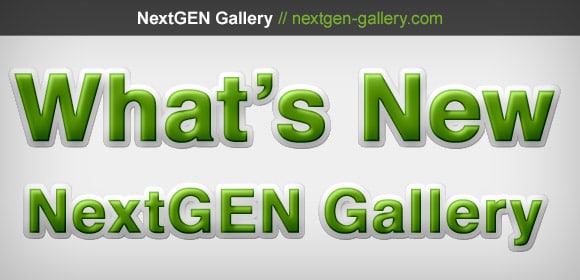 We're happy to announce our latest update to NextGEN 2.0.0. Thank you to all users who have been helping us diagnose and resolve the issues, and to each of the public beta testers who provided their very useful feedback and bug reports. We truly appreciate the support you have given us.
Instructions
Download NextGEN Gallery from WordPress.org or visit the Plugin page in your WordPress admin area to utilize the auto-update feature.
If you run NextGEN Pro
If you also run NextGEN Pro on your website it is important to also update to the latest NextGEN Pro for compatibility.  You can update NextGEN Pro within your admin dashboard or download it manually from your account.
Backup Before Upgrading
Please consider backing up your site (both server files & MySQL Database) whenever updating plugins.
Changes in 2.0.66:
Both 2.0.66 and 2.0.65 were minor updates containing small security updates.
Secured: Check mime type of image files using a variety of mechanisms
Changes in 2.0.65:
Secured: Limit uploads to images and zips
For the history of changes, view the full changelog.