Creatives are using WordPress more than ever, and there are many WordPress portfolio themes out there. In fact, NextGEN Gallery is often categorized as a photography plugin, but in reality, it can be used for anyone needing gallery functionality.
As I write this, NextGEN Gallery is about to hit the 5.5 million download mark. This makes the plugin one of the most popular gallery tools for WordPress-driven websites.
Knowing that I thought it would be fun to share some of the WordPress themes taking advantage of the NextGEN Gallery's popularity by integration.
Since NextGEN Gallery is for any creativity, we will share more than just WordPress themes for photographers. So below, you will see a list of beautiful WordPress portfolio themes either building deep NextGEN Gallery functionality into the theme or styling adjustments.
The WordPress Portfolio Themes
We might be biased here because we did create this theme. But the integration with the Photocrati WordPress theme is very intricate. Not only is there integration, but the Photocrati built-in gallery management tool can utilize NextGEN Galleries.
All-in-one photography website template
Galleries management system
Sell images with eCommerce galleries!
Dozens of styles, customize everything.
Great SEO and social media, so you'll be found!
Shutte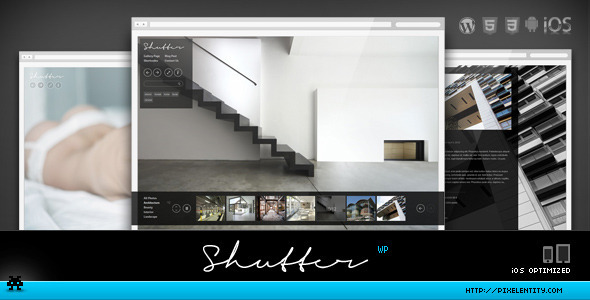 The shutter is a responsive fullscreen photography WordPress theme that is built-in NextGEN Gallery styling. The developer even made the NextGEN Galleries responsive.
Responsive
Fullscreen
Low res conversion for mobile
Ajax powered
Full NextGen Gallery plugin integration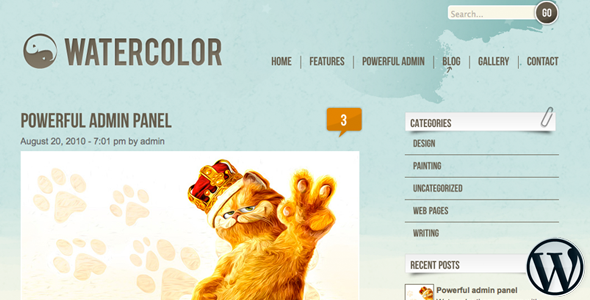 Watercolor is very colorful and uses stunning CSS styling to make a NextGEN Gallery seamlessly flow with the rest of the theme.
Image and video gallery-ready.
Shortcodes
Nivo slider
NextGEN Gallery integration
Mazine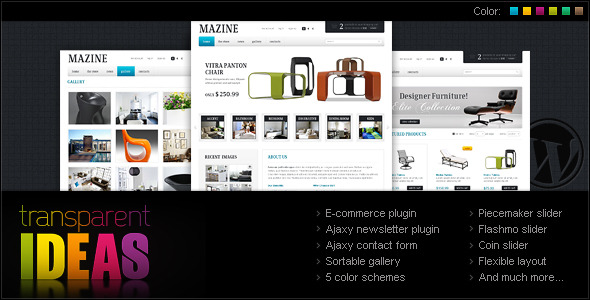 Not only does Mazine provide built-in NextGEN Gallery styling, but it also includes built-in eCommcerve functionality. This differs greatly from the Photocrati theme because the eCommerce system is designed for physical products, like furniture and gadgets whereas Photocrati is designed for artwork.
Sliders
NextGEN Gallery integration
WP e-Commerce Ready
BikeIT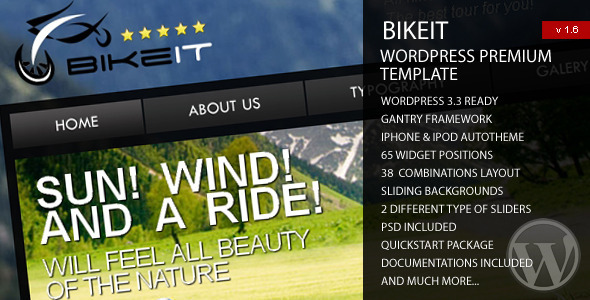 The BikeIT theme is designed, well for Bicycle bloggers. The developer also styled some custom NextGEN CSS to make the cycling galleries glow with greatness.
Gantry Framework
Built-in mobile theme
960 Grid System
NextGEN Gallery integration
Theme "No Longer Available" according to ThemeForest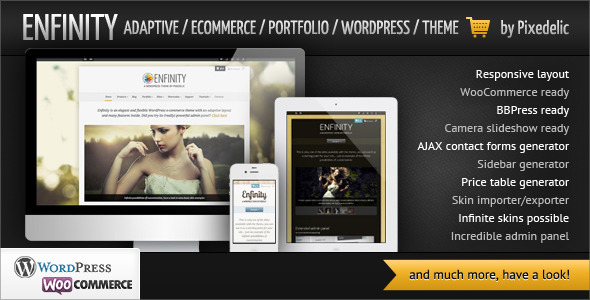 The Efinity theme is responsive and has e-Commerce capabilities with its WooCommerce integration. If you're looking to combine WooCommerce with NextGEN Gallery, then this is a great choice.
Responsive
Fullscreen
Sortable portfolios
WooCommerce ready
NextGEN Gallery ready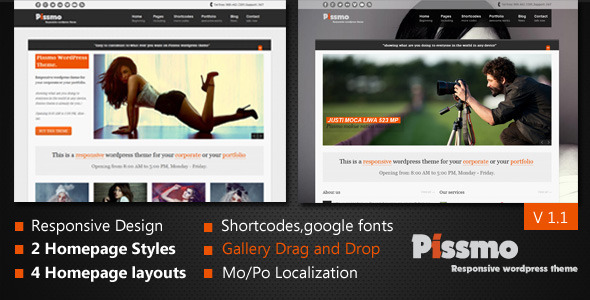 Pissmo is responsive and boasts multiple styles. It uses NextGEN Gallery for it's drag and drop functionality.
Responsive
Gallery Drag and Drop
Shortcodes
NextGEN Gallery ready
Innovation+Science 2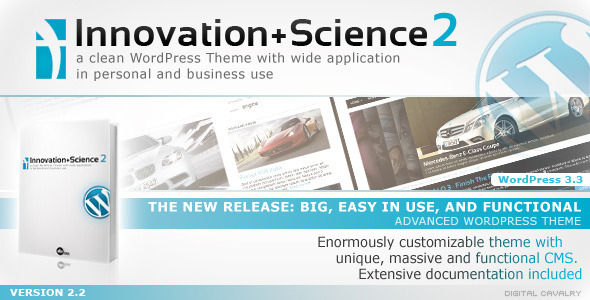 3 Skins
Sliders
Shortcodes
NextGEN Gallery ready
Your Turn
Now it's your turn. If you are using a WordPress theme or developed one with some form of NextGEN Gallery integration like you see above, please comment below with a link for us to see. Ideally, we'd like to grow this list to be the ultimate source for WordPress portfolio themes with NextGEN Gallery integration.
Thanks for reading,
Scott