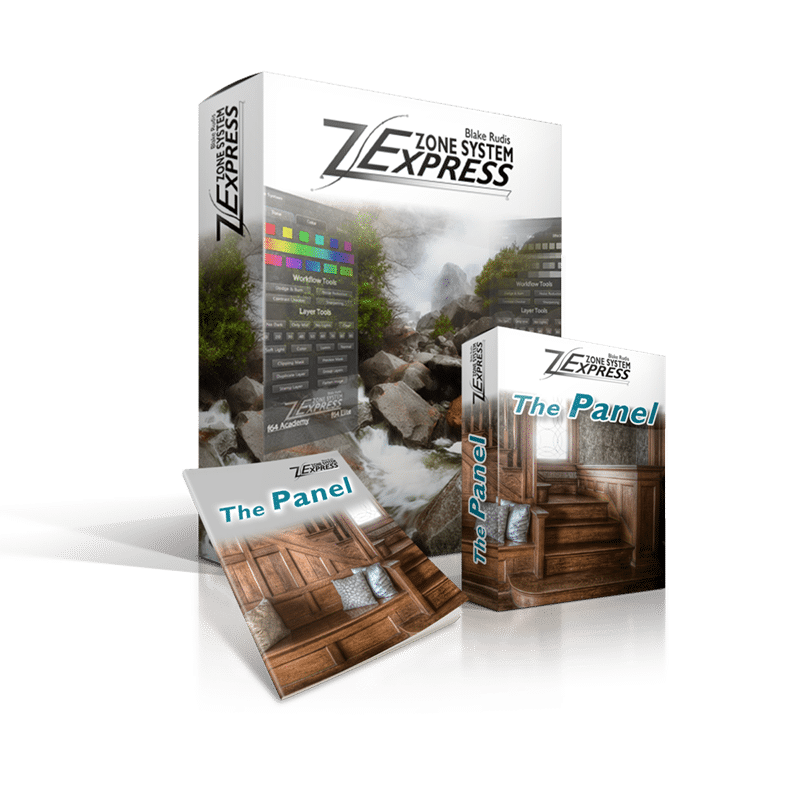 Ansel Adams' Zone System is now easily replicated in Photoshop thanks to Blake Rudis.
Blake runs F64 Academy and teaches Photoshop to hundreds of photographers on a regular basis. For years now Blake has offered products called Digital Zone System, which relied on Photoshop Actions. But now each of his Digital Zone System products has been merged into a new Photoshop Extension. Blake calls it, Zone System Express.
The extension is quick, it's painless, and it takes so much hassle out of Photoshop which so many photographers experience.
Zone System Express can be purchased on its own, with installation instructions and a workflow video.
It's also available in a bundled package.
Zone System Express panel
Panel Installation Guides
1 Workflow Video
23 Tone, Color, Effects, and Workflow videos
Gradients and Actions Extras
Workflow and Module Documentation
Follow Along Images
Here is my first overview and review of Zone System Express:
Interested in learning more? Check out the Zone System Express product page.