What is the best photo editing software for amateurs? How do I find the best photo editing software free of charge? Regularly, these sorts of questions rack the minds of newbie photo editors.
Although choosing the best photo editing software for beginners may seem daunting, never fear. In this review, we examine some of the best out to assist your search. Below, we provide guidance in the form of reviews of the best photo editing apps.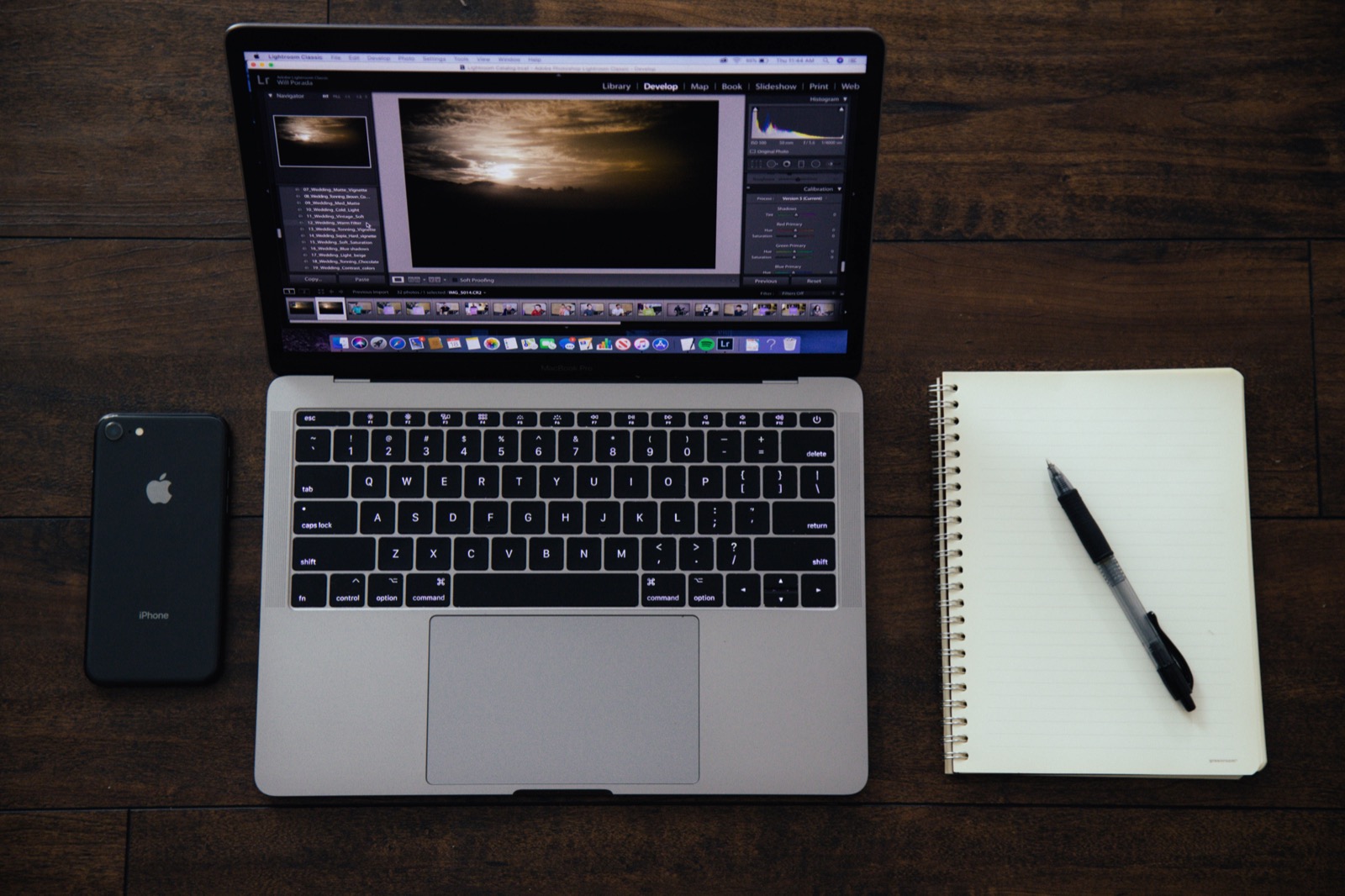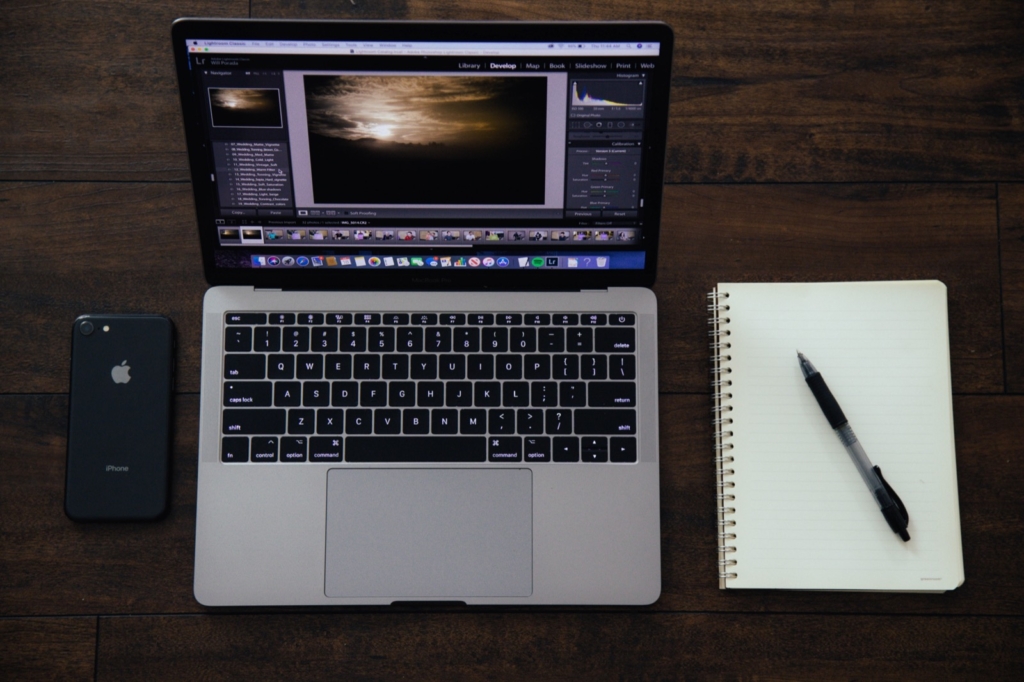 Choosing a Photo Editing Software for Beginners
In this article, you will understand which choice of photo editing program is best for you. We will demystify the notions of complexity and remove doubt. As a result, you'll make an informed choice of your preferred editing program.
What Do You Need From A Program? Are you a graphic designer, photo retoucher, illustrator, or another type of artist? Some editing programs are better than others, depending on your artistic discipline.
Make a List. Thankfully, this article is a list of the best photo editing software for beginners. Hence, you are already off to a start to narrow down and evaluate your ideal choice.
What Is Your Operating System? Do you work on a Mac or PC desktop computer? Or do you want to use a tablet or iPad to edit your photos? Whichever you use, determine whether or not it's compatible with your editing program.
Choosing Your First Photo Editing Software
Below are five steps to choose your first editing software as a beginner.
How often does the software manufacturer provide updates? If consistently, then this is a good sign that you have a reputable application.
What type of image formats does it accept? The most popular image file format amongst editors is the .jpg. However, numerous other formats exist that are applicable to photo editing.
Is there customer support? If so, how is the quality of service? Choose an application that has good reviews for the quality of customer service.
How much training material is available? Without readily available education, a learning curve exists that can slow your progress. With that said, ensure your editing software includes instructional guides.
What is the cost of the photo editing software, if any? Find out whether it is a one-time fee or a recurring subscription to purchase.
How Much Does Photo Editing Software Cost?
Overall, photo editing software companies do their best to provide options for price and payment. To help accommodate consumers, they offer more than one way to purchase. As a result, it isn't hard to access and use many programs on this list.
Fortunately, some photo editing software is free or available as a free trial.
Subscription-based programs on this list cost less than $59 monthly. If you don't have enough to pay in full, this subscription model is ideal.
At the cheapest, Lightroom costs $9 to use on a monthly subscription. On the other hand, Photoshop has the most expensive monthly cost at $59 per month.
$119 is the highest cost of any software on this list.
Don't let cost hinder your ability to take action. Go out and at least give this software a try.
General Advice
In short, select your photo editing software based on necessity, quality, and affordability. Use these factors, then narrow down your choice of software in a more detailed manner. Begin to look further into the intricacies of the program. These details include:
What tools are available in the program?
How fast does the program operate according to your photo editing purpose?
Does the program operate successfully without crashing numerous times?
With a detailed review, you will discover more essential nuances of the software. As a result, you also learn things that you do and don't need in an application. Ideally, the best photo editing software should enhance your workflow.
For example, Photoshop provides some of the best editing functionality. However, you might come close to similar functionality with alternative software. Hence, choose carefully by making an informed decision.
Best Free Photo Editing Software
All of the photo editing software on the list below offers a free trial to use it. However, Darktable and GIMP are free to use with no strings attached. Although free versions exist, they have some limitations.
With that said, determine your specific needs before selecting any editing software. For example, one program may be more suitable for a photo retoucher than for a web publisher. It's up to your discretion whether a specific photo editing program is ideal for you.
Best Photo Editing Software for Beginners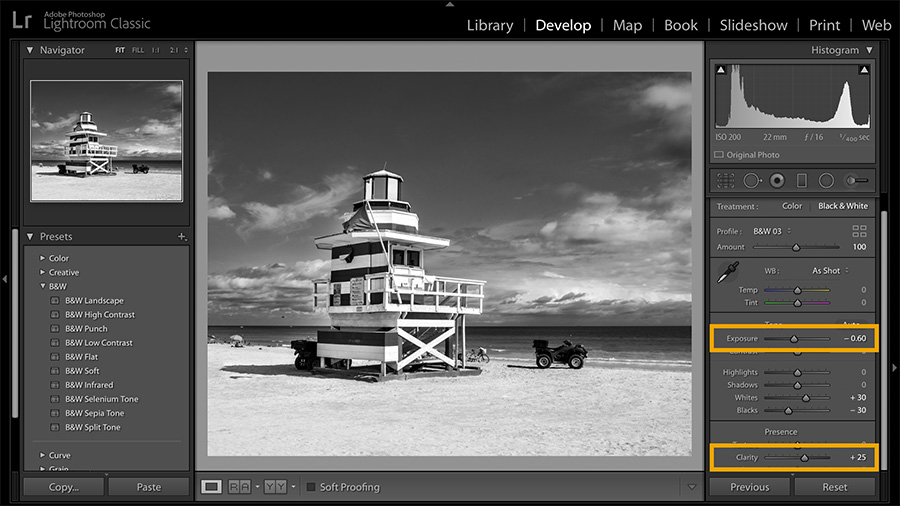 Adobe Lightroom
Bring new light to your photography workflow with the editing power of Adobe Lightroom. Designed as a management application, Lightroom is a photo organization powerhouse. With its powerful capabilities, there's no wonder why it's a companion to Photoshop. For an advanced photo editing experience as a beginner, choose Lightroom. Here is an overview of what you can do with this software:
Gather and process your photo collection efficiently using an easy-to-use dashboard.
Document and catalog your photos according to keyword, title, and other metadata.
Perform editing anywhere to enhance the exposure, focus, color, and other elements of your photos.
Easily share your images from Lightroom directly to your social media accounts.
To begin, download the free Creative Cloud application from Adobe's website. Next, choose from the available monthly plan options—subscription prices for Lightroom range from $9.99 to $19.99 per month.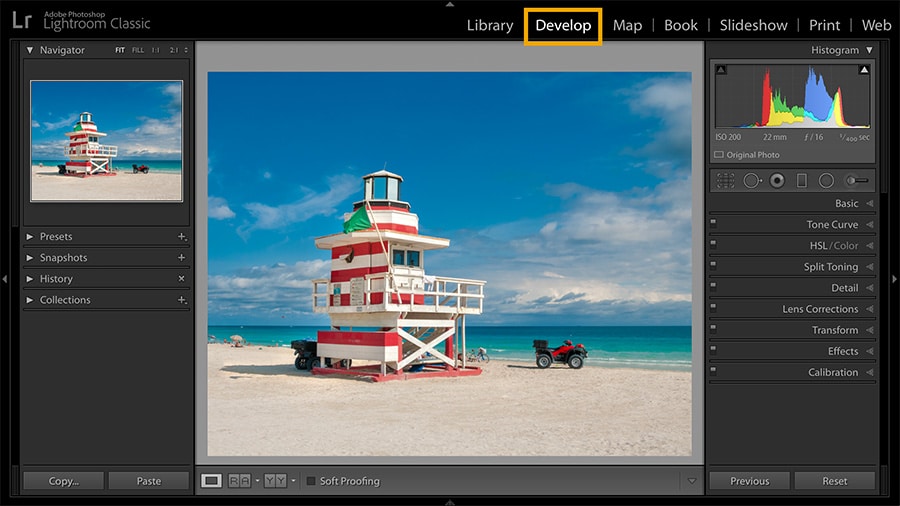 Adobe Photoshop
Adobe Photoshop is the industry standard for photo editing. Numerous professionals rely upon this software, from photo retouchers to graphic designers. Although Photoshop is a professional program, it is suitable for beginners too. 
This program has the best suite of photo editing tools and photo management options. The ease of use and options available are largely why Photoshop is an industry-standard.
In addition, the image adjustment layers, filters, and conversion options in this program are top-notch. In particular, the Curves tool is one of Photoshop's innovative photo editing tools.
Although Photoshop is PC-compatible, it is one of the best photo editing software for Mac.
Fortunately, the software is available as a free trial version. To upgrade from the free version, select from one of the monthly subscription plans. You can rent Photoshop from $20.99 per month to $52.99 per month.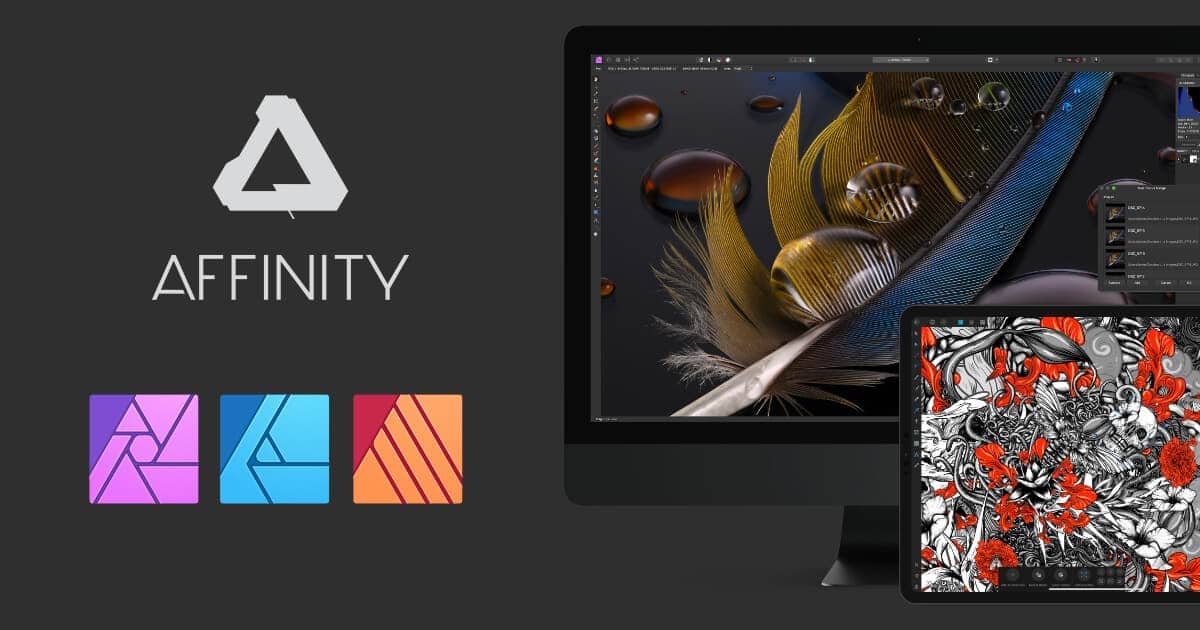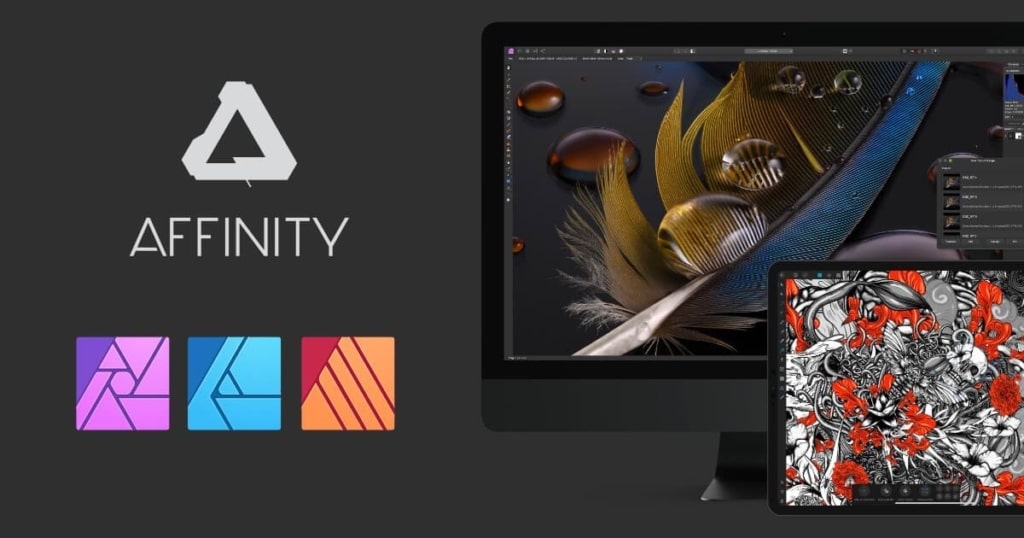 Affinity Photo
Affinity Photo is a cheaper and more simple alternative to Photoshop for photo editing purposes. Although Photoshop may be a superior image editor, Affinity is easier to use and more affordable. Check out this list of key features and user benefits:
Affinity is compatible with Mac OS and iOS and is among the best photo editing software for Windows.
The program provides a more simple approach to photo editing than Photoshop. Hence, it is a highly recommended editing program for beginners.
It is affordable in comparison to Photoshop at a one-time price of $49.99. Also, there is no monthly subscription.
Need a free option? Fortunately, you can test drive Affinity Photo free for a total of 90 days.
Choose Affinity Photo photo editing software to edit photos from your iPad. Notably, this program functions better than Photoshop does on an iPad.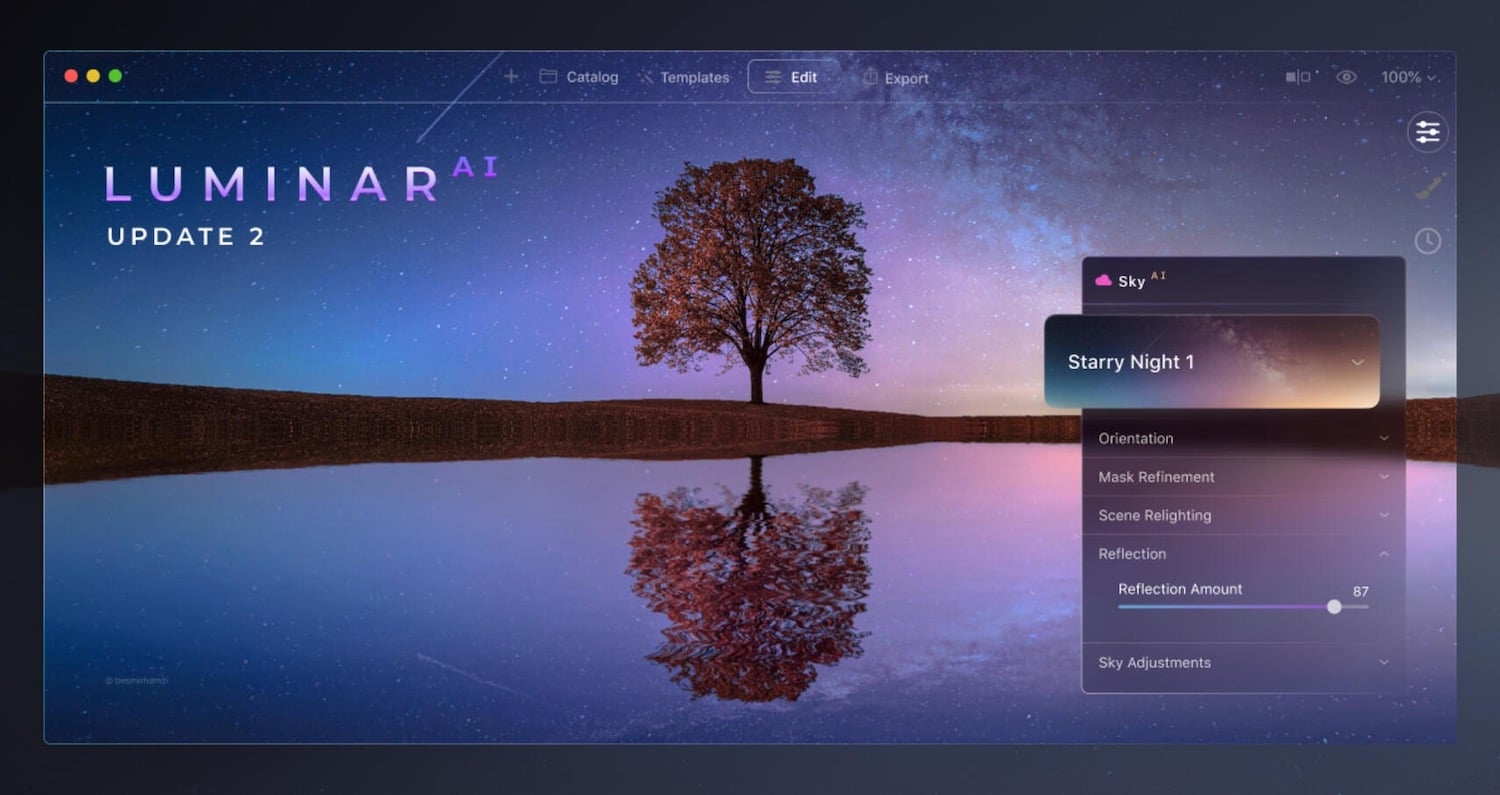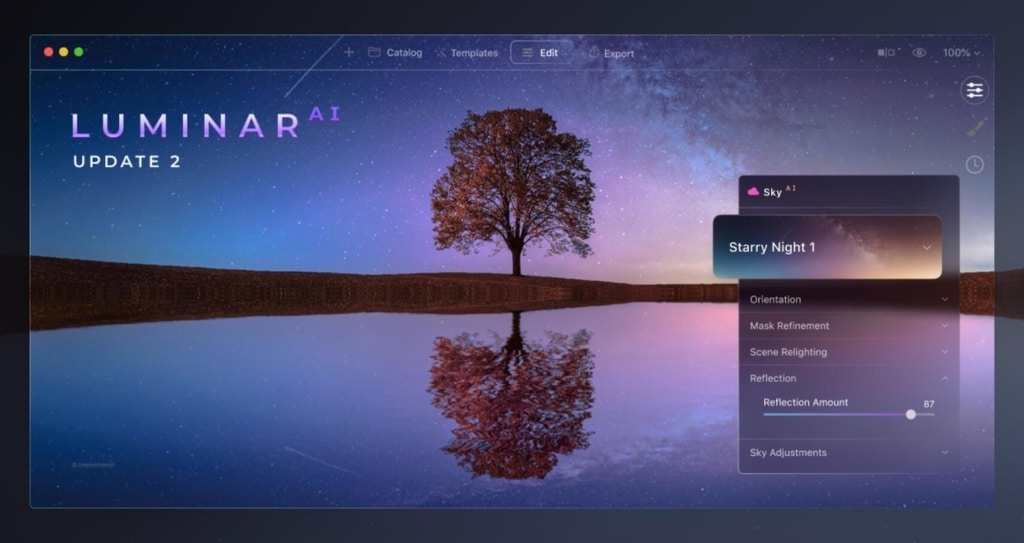 Luminar Ai
Ease of use is the name of the game when it comes to Luminar Ai software. This renowned program provides great simplicity and high-end photo editing. Moreover, the simplicity and amount of power it gives are great for beginners. Even without photo editing knowledge, it is simple to begin applying impressive edits and effects to images. Here is what is under the hood of this software:
Luminar's professional photo editing tools include solutions that are useful for both beginners and experts.
Luminar Ai operates as both a plugin and standard photo-editing application. Because Luminar acts as a plugin, you can integrate it with other programs.
In addition, Luminar Ai is available to test out on a free trial period. Fortunately, there are no limitations during the free trial.
Price options are helpful for those considering a purchase of Luminar Ai. First of all, you can buy it outright at $79, $99, or $199.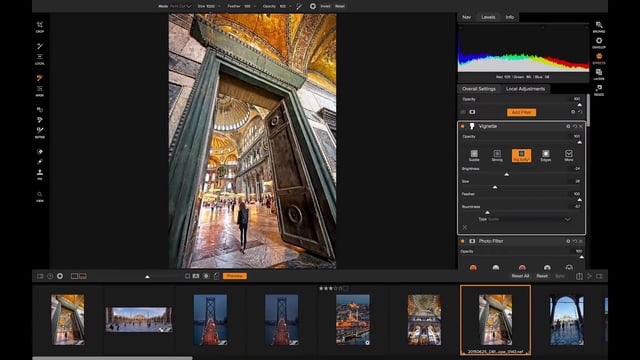 on1 Photo RAW
on1 Photo RAW is one of the best alternatives to Lightroom. In comparison, on1 is superior to Lightroom in some ways. Let's take a look at its most notable features. 
Accomplish a complete photo editing workflow from beginning to end, all in on1 Photo RAW. Fortunately, it offers all of the photo editing and organizing options you need.
For the isolation and extraction of images, the masking tools of ON1 deliver.
The program protects your photo editing work with its non-destructive editing workflow.
Discover a more considerable amount of editing options than what Lightroom has by using on1.
Unlike Lightroom, on1 allows you to compare your former and letter edits aside from each other.
Experience superior image quality while working with on1.
Choose from a 14-day trial demo of on1, or pay in full once at the price of $79.99. Otherwise, select one of the four types of subscription plans that are available.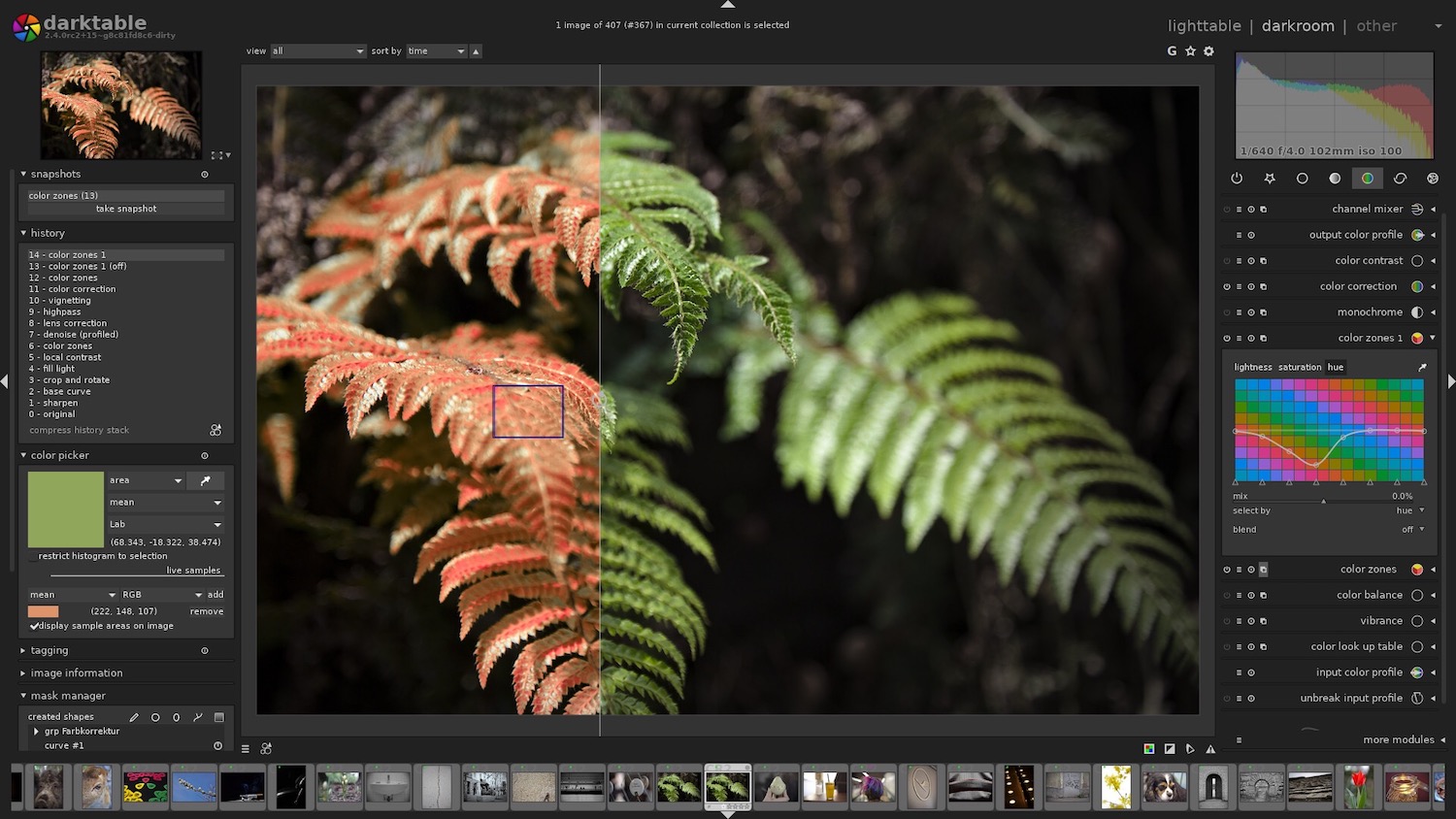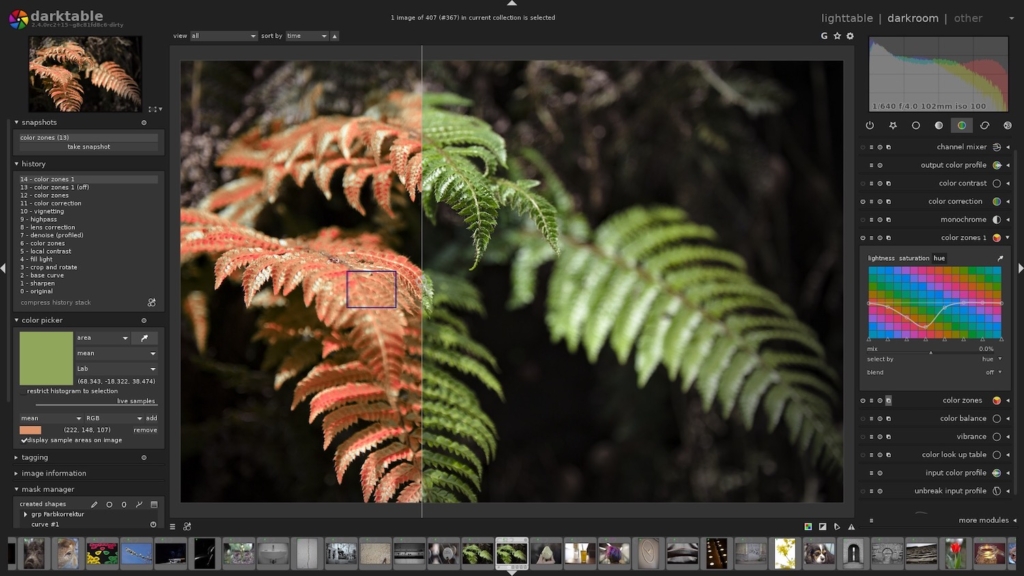 Darktable
For beginners, Darktable is versatile and powerful enough to accommodate your images. Newbies will benefit from the functionality of this open-source workflow software. Generally speaking, it's an ideal tool for the fast-paced post-processing of images. In addition, the program is also capable of performing more high-end photo editing. Here are the primary benefits of using Darktable.
Darktable is a one-stop shop for post-processing and editing digital photos.
Work quickly or take your time processing images. Either way, Darktable is a suitable application for the job.
Manage your image collection with ease and efficiency using Darktable's file manager.
Importantly, Darktable offers the ability to drag-and-drop your photos as a form of file management. This is a feature unavailable in Lightroom.
To conclude, the price of Darktable is free!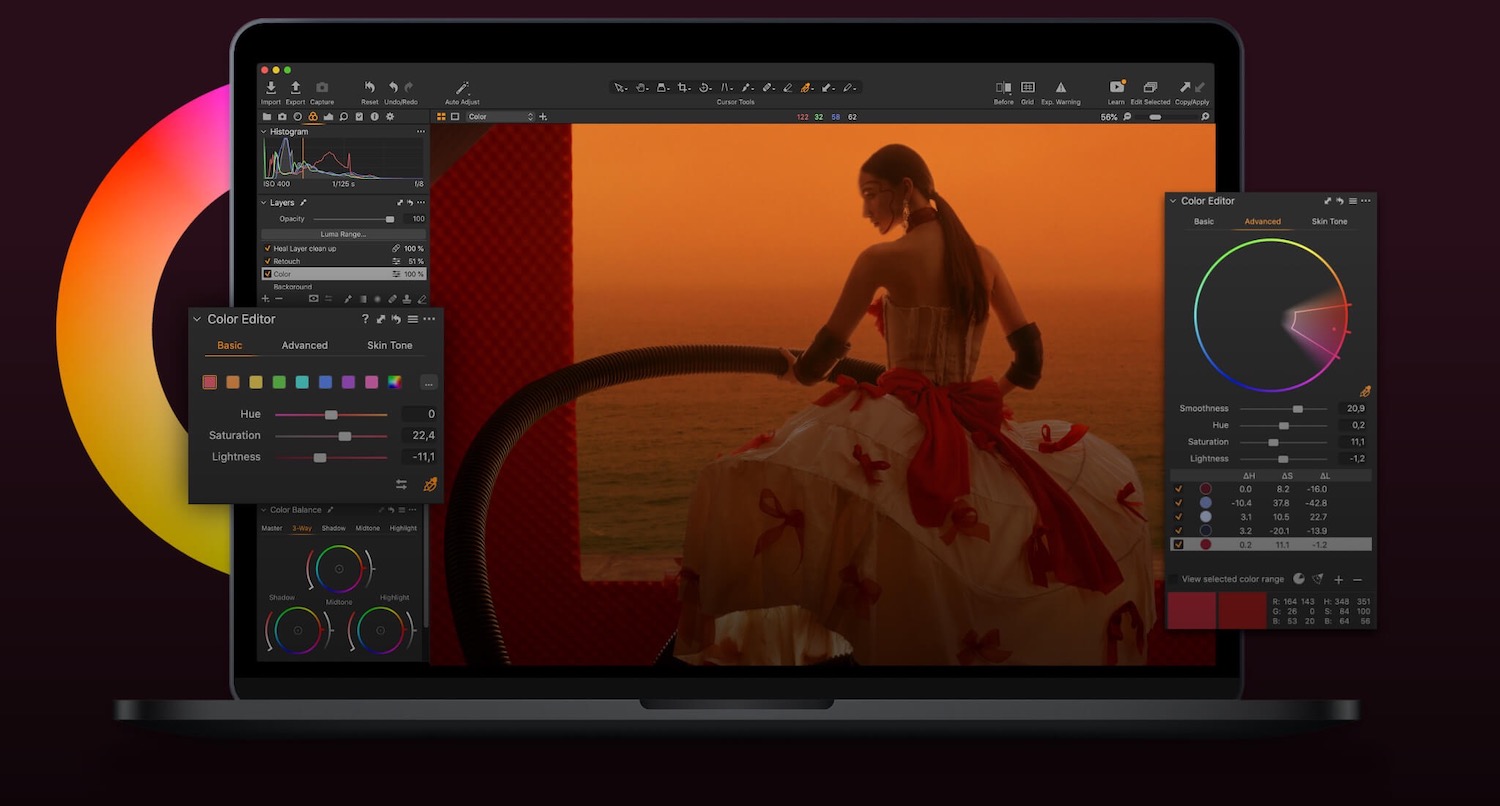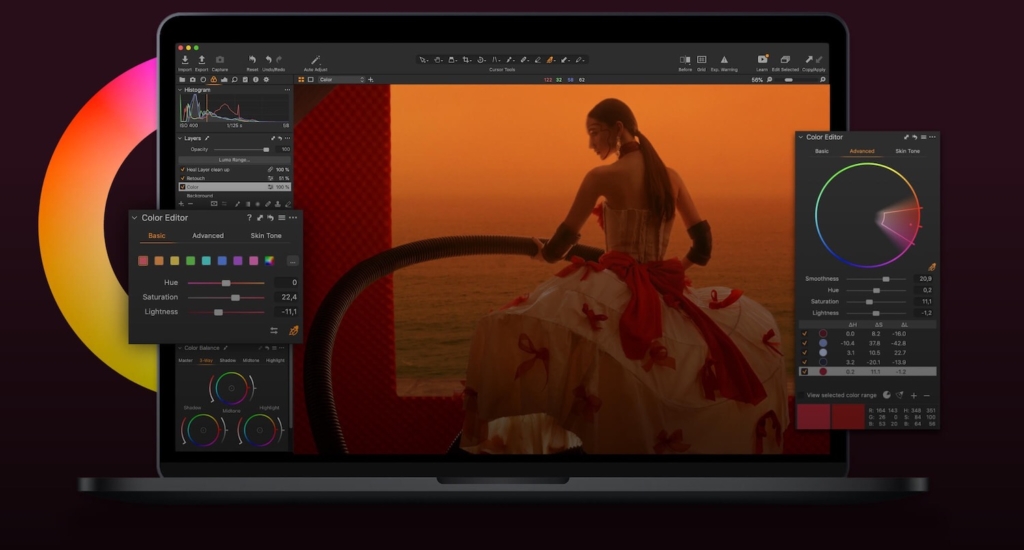 CaptureOne
For color management, file compatibility, and editing, CaptureOne strives to be like Photoshop. Use this software, especially if your work is color-intensive. The excellent photo editing options inside CaptureOne software make it a favorite among photographers. With that in mind, beginners should consider the advanced power of this program. Is your photo editing work dependent upon an application designed for professionals? It ultimately depends on your particular workflow and needs. Here's what's inside:
CaptureOne offers advanced image processing and color conversion to display high-quality images.
In addition, this software specializes in displaying colors and detail true to nature.
Import your photos straight from your camera into the software using CaptureOne's raw image conversion.
Numerous image file formats compatible with this application include .jpg, .tiff and .psd.
For pricing, CaptureOne is available as a free trial, one-time payment, or monthly subscription.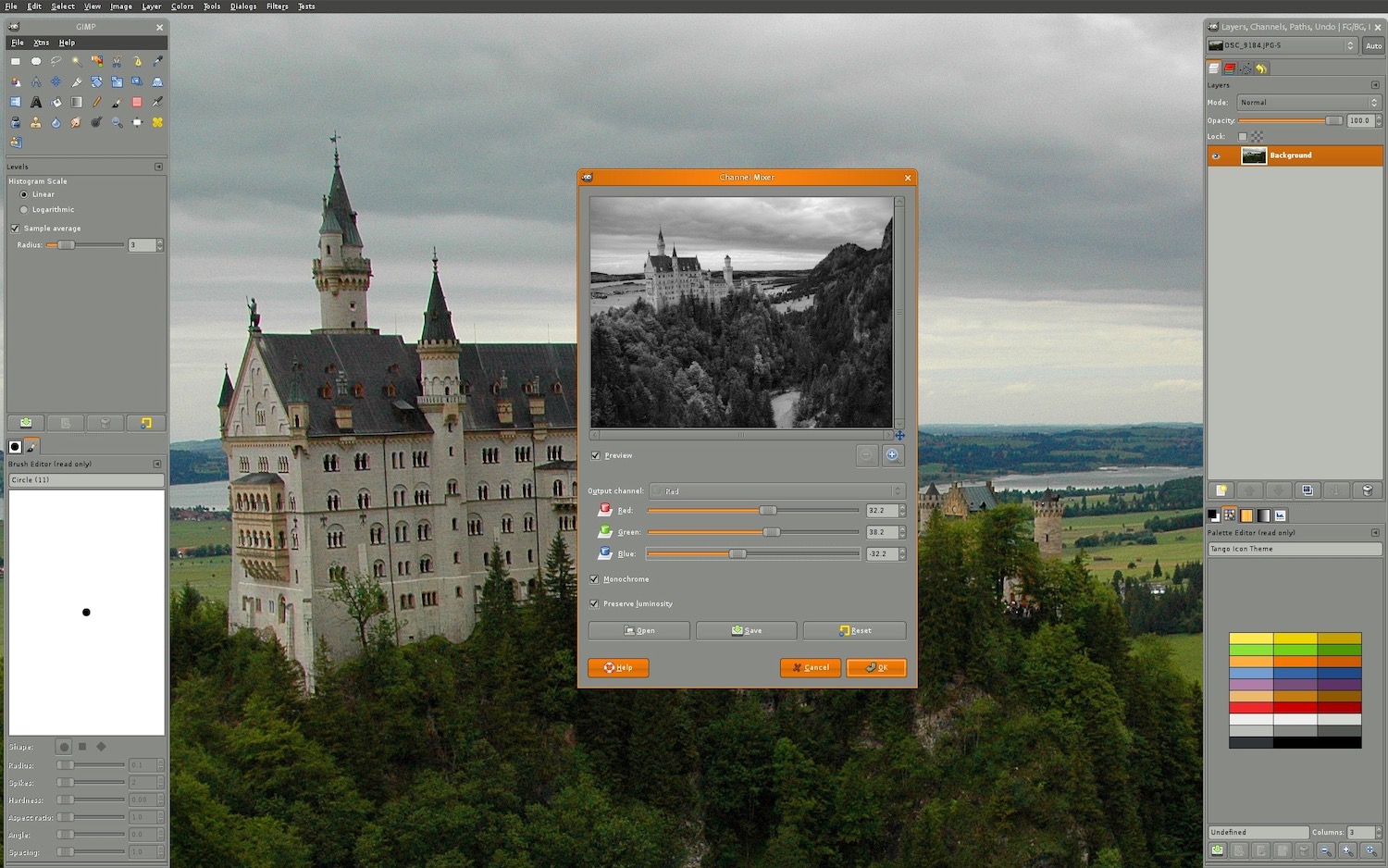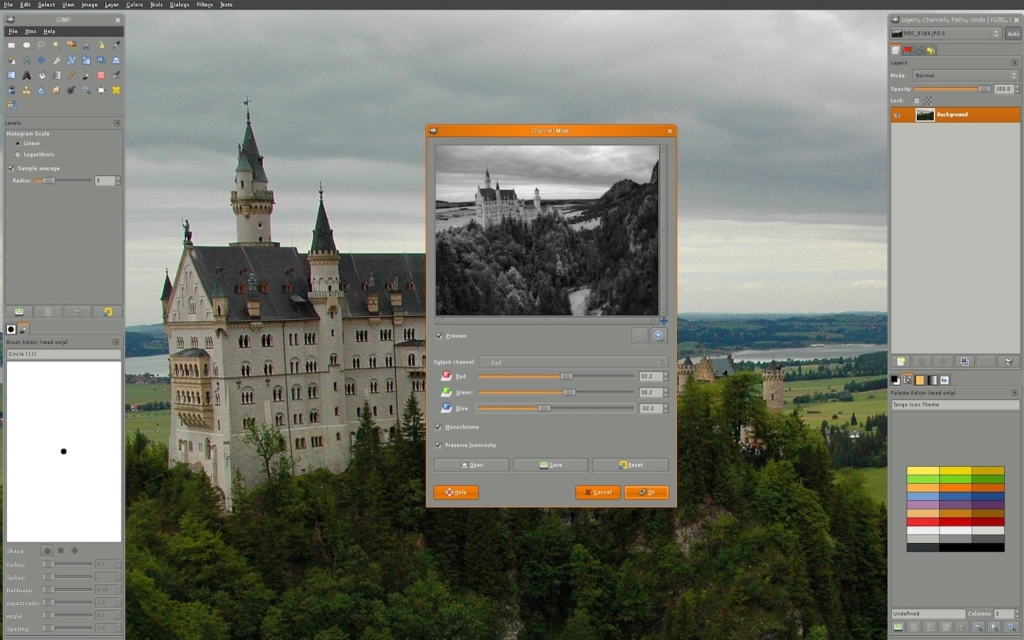 GIMP
Remarkably, the free image manipulation program GIMP is one of the closest equivalents to Photoshop. Inspired by the feature-heavy solutions of Photoshop, GIMP provides impressive photo editing. With this in mind, consider GIMP if you don't mind an advanced editing tool. It is versatile enough for beginners to accomplish both simple and advanced photo editing. For this reason, it is among the best photo editing software for beginners. Check out the features below:
GIMP is compatible with Mac OS, Windows, and Linux operating systems. Most importantly, it is among the best photo editing software for PCs.
This software is a cheaper alternative to Adobe Photoshop. However, the image adjustment tools of GIMP are not as powerful.
Convert image formats, edit photos or create your images with the tools of GIMP.
Fortunately, this is a free and open-source photo-editing application that is available to anyone.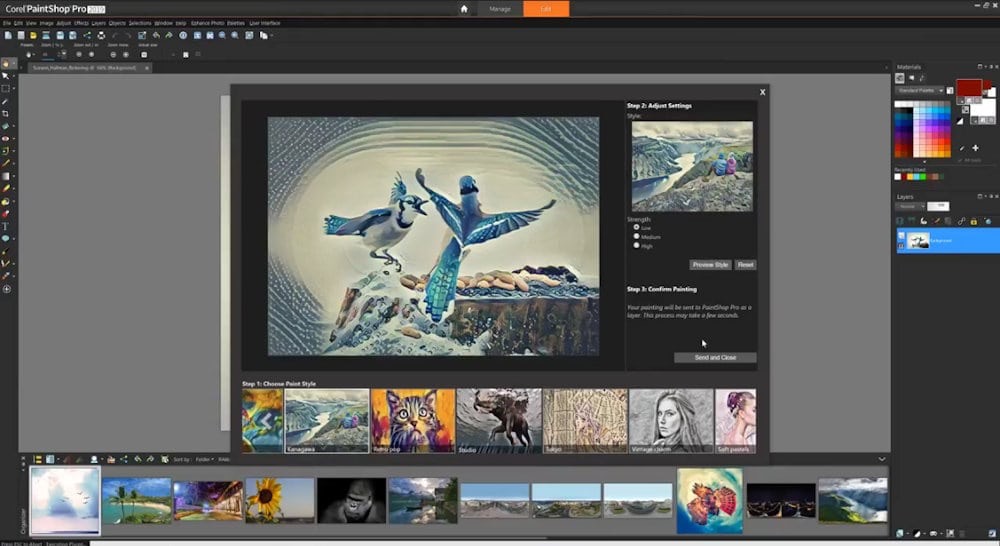 Corel PaintShop Pro
The Windows-based photo editing software Corel PaintShop Pro sounds exactly like its name. This program suits the artistically inclined who wish to draw, paint and image edit. It is a considerable choice for the beginner photo editor who wants to get more creative. Let's take a look at what this application contains and lacks compared to Photoshop:
PaintShop Pro offers a unique set of tools for drawing and painting.
Compared to Photoshop, this software provides an extensive set of image editing options.
Although PaintShop outshines Photoshop in image editing, it lacks the color adjustment power of Photoshop.
Overall, this application is another one of the best alternatives to Photoshop.
In terms of pricing, PaintShop Pro has the edge over Photoshop. Fortunately, you can purchase the program for $79.99, $99.99, or $199.99. This one-time purchase option is unavailable in the latest versions of Photoshop.
How Do Beginners Learn To Edit Photos?
Generally speaking, a photo editing app is like a new toy that you can play with. Similar to a bike, just hop on and get a feel for operating your photo editing application. Begin by experimenting with its primary tools and functions. Gradually, you will discover what the application can do and invent your workflow. As you progress and learn, feel free to consult the instruction guide and learn more. To begin learning how to edit photos, try the following advice:
Gain immediate hands-on experience. This is a way to discover your workflow through trial and error.
Consult a mentor or instructional video for proper education on how to use your chosen software.
Rinse and repeat. Photo editing is a repetitive process but can be fun depending on the workflow. Choose an editing workflow and repeatedly perform it until the actions become commonplace.