NextGEN Gallery allows you to tag each of your images in all of your galleries individually. With the TagCloud Gallery you can combine all of your tags into a word cloud where your visitors can select any category to view all images tagged with that word.
HOW TO ADD A TAGCLOUD GALLERY
Add Gallery Through Insert Gallery Window:
1) Assuming you have previously created galleries, within each gallery tagging individual images with a keyword (i.e. 'Trees'). If you have not yet done this, you will need to go back to Gallery >> Manage Galleries, and give your images a tag to include in your TagCloud gallery. All images that are not given a tag, will not be included in your TagCloud gallery.
2) Within the text-editing toolbar, click on the Insert Gallery Window (green icon):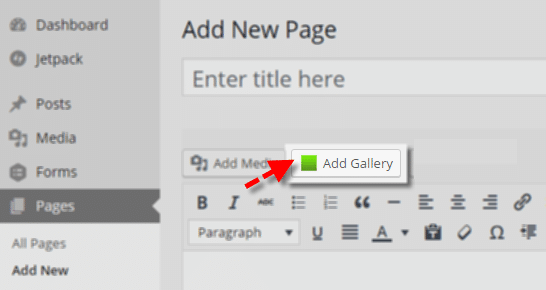 3) Under 'Display Galleries', select the 'NextGEN TagCloud' display type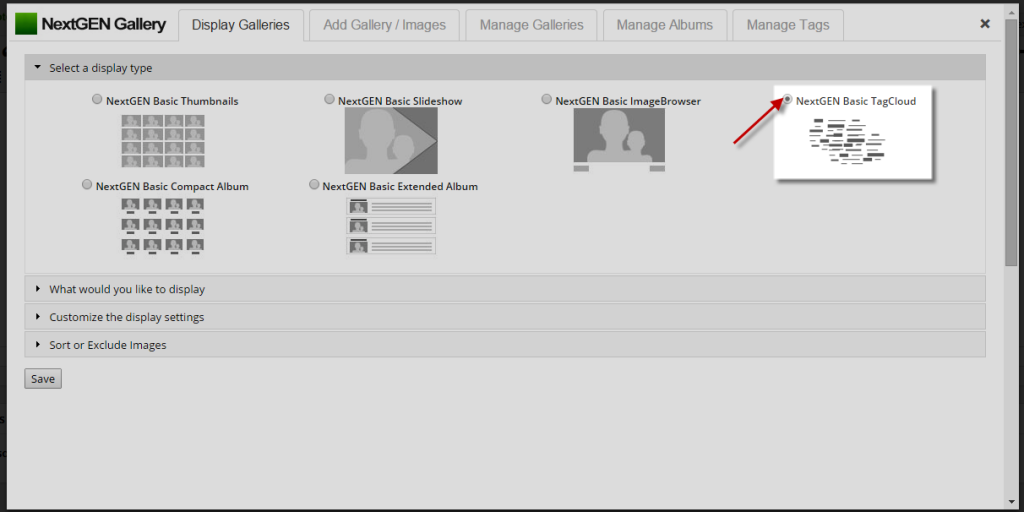 4) Under 'What would you like to display?' Make sure the source is 'Tags', then click once in the tags field. A dropdown will appear where you can select all the tags you wish to appear in your TagCloud gallery.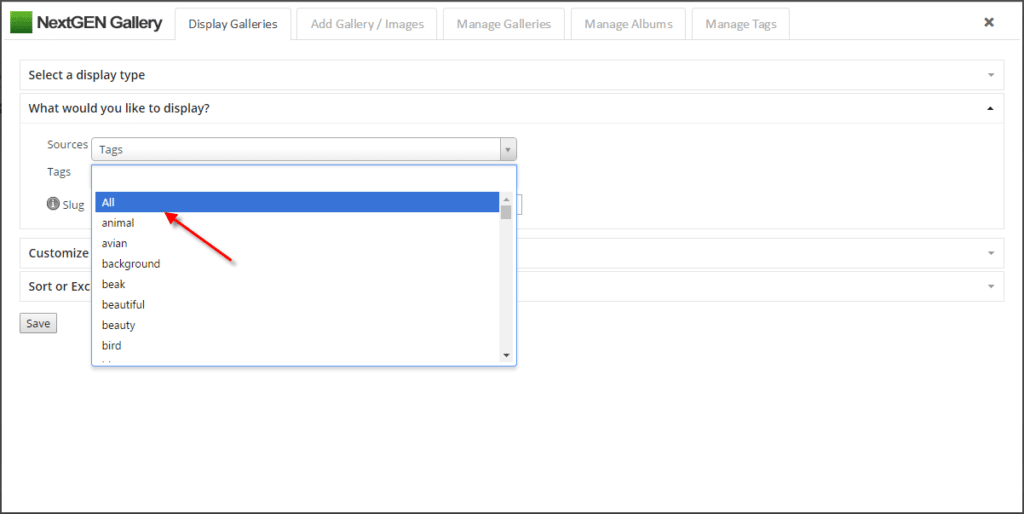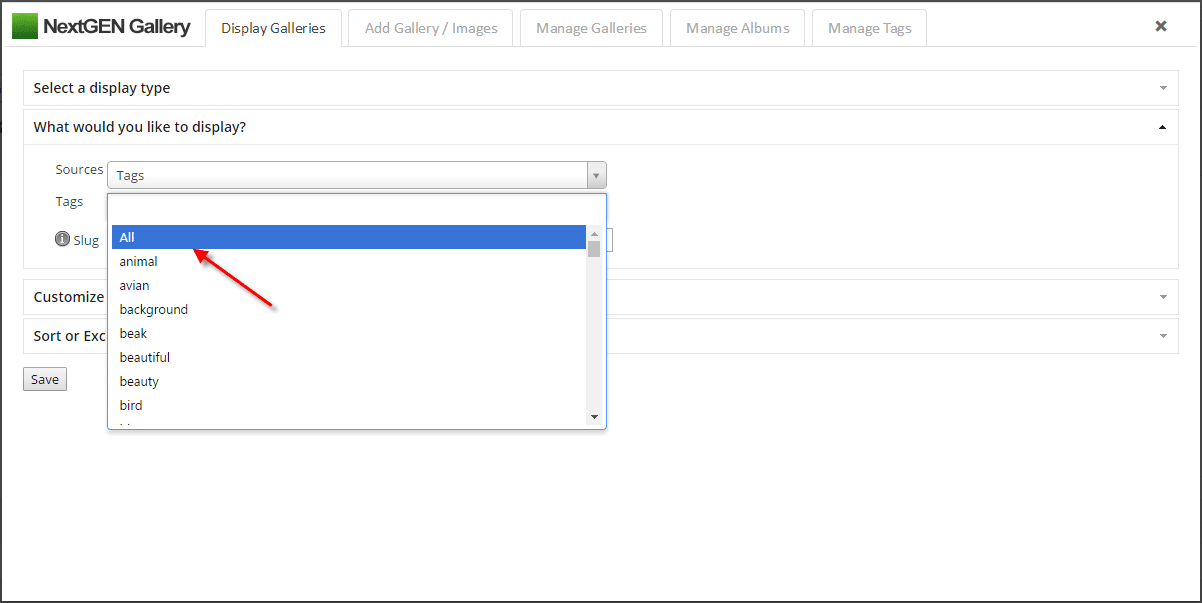 5) Under 'Customize the display settings', select the gallery type you'd like to appear when a tag is selected within the cloud.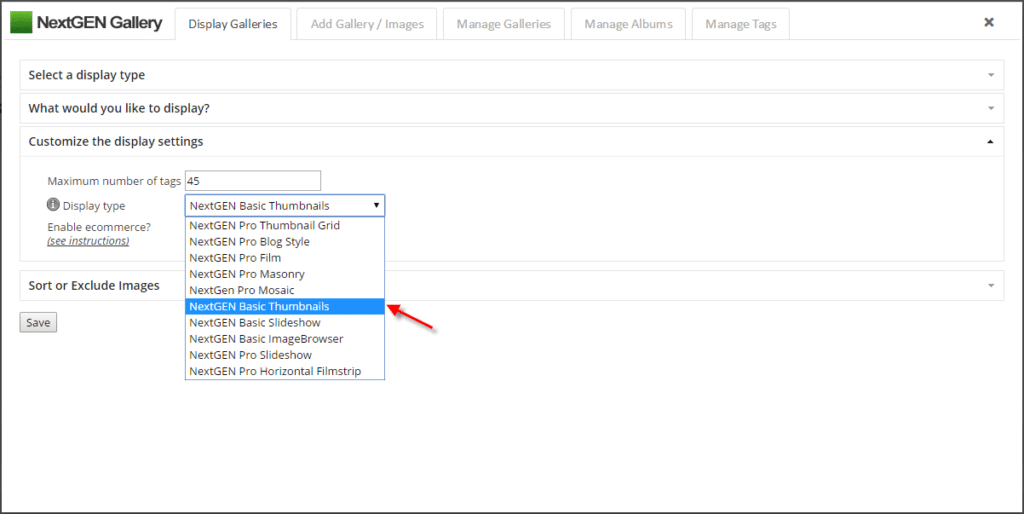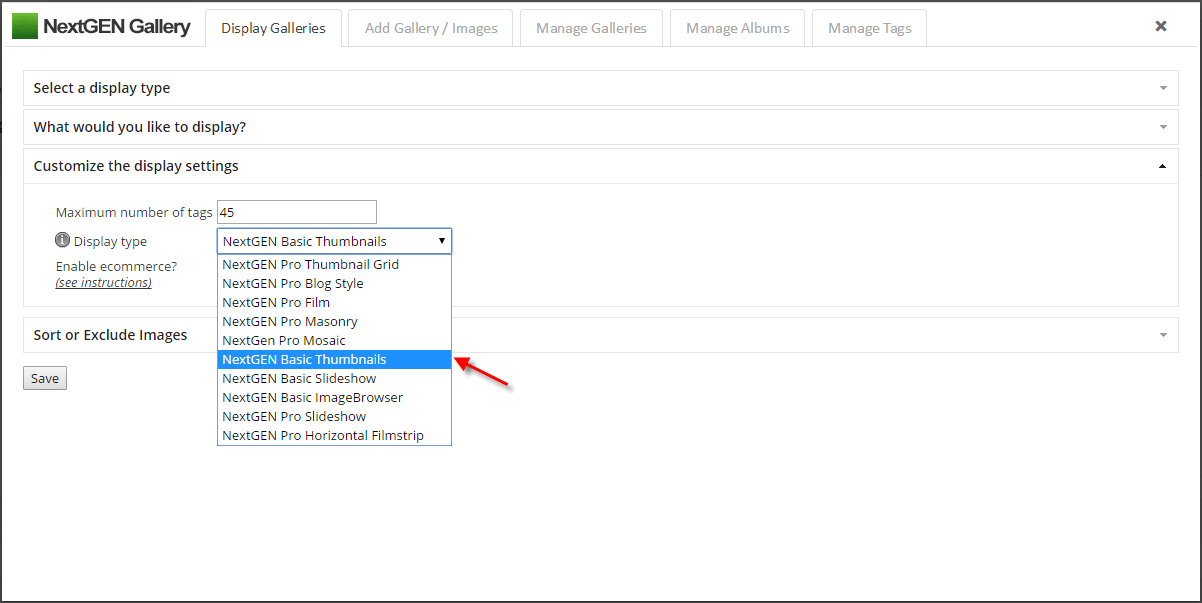 6) Click Save! And Publish your Page/Post.
Now, you should have a tagcloud that displays like this on your site: