NextGEN Gallery allows you to tag each of your images in all of your galleries individually. With the TagCloud Gallery you can combine all of your tags into a word cloud where your visitors can select any category to view all images tagged with that word.
HOW TO ADD A TAGCLOUD GALLERY
Add Gallery Through Add Gallery Window:
NEW GUTENBERG EDITOR
*Update* As of WordPress v5.0 WordPress has included a new post and page editor interface called 'Gutenberg'. We have included a NextGEN Gallery block in our December 2018 update. Follow the steps below to access our Add Gallery Window. If you prefer to continue using the Classic Editor, follow the instructions below this video:
ADD GALLERY WINDOW FEATURES

As of WordPress v5.0 you will need to install the Classic Editor plugin to continue editing your posts and pages the way you have been used to, following the instructions below. If you'd like to use the new Gutenberg editor, follow the instructions above in the video to learn how to locate our NextGEN Gallery block, and access our Add Gallery window.
CLASSIC EDITOR:
---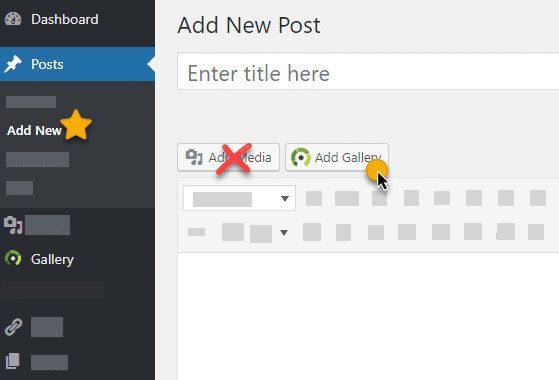 1) Assuming you have previously created galleries, within each gallery tagging individual images with a keyword (i.e. 'brides'). If you have not yet done this, you will need to go back to Gallery > Manage Galleries, or under Manage Galleries in the Add Gallery Window and give your images a tag(s) to include in your TagCloud gallery. All images that are not given a tag, will not be included in your TagCloud gallery.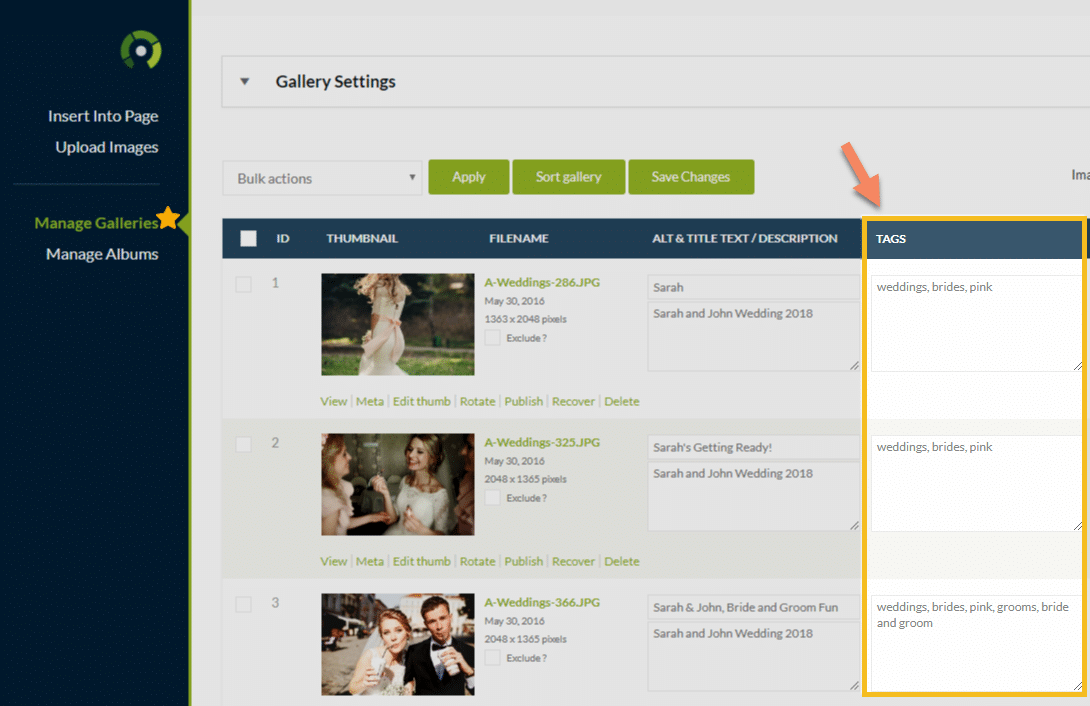 2) Within the text-editing toolbar, click on the Add Gallery Window: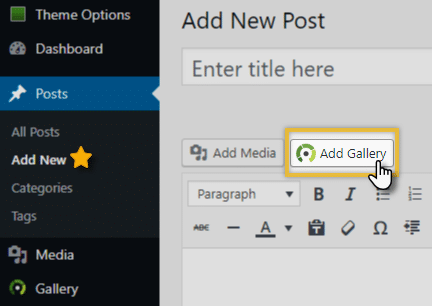 3) Under Insert Into Page > Choose Display, select the 'Basic TagCloud' display type.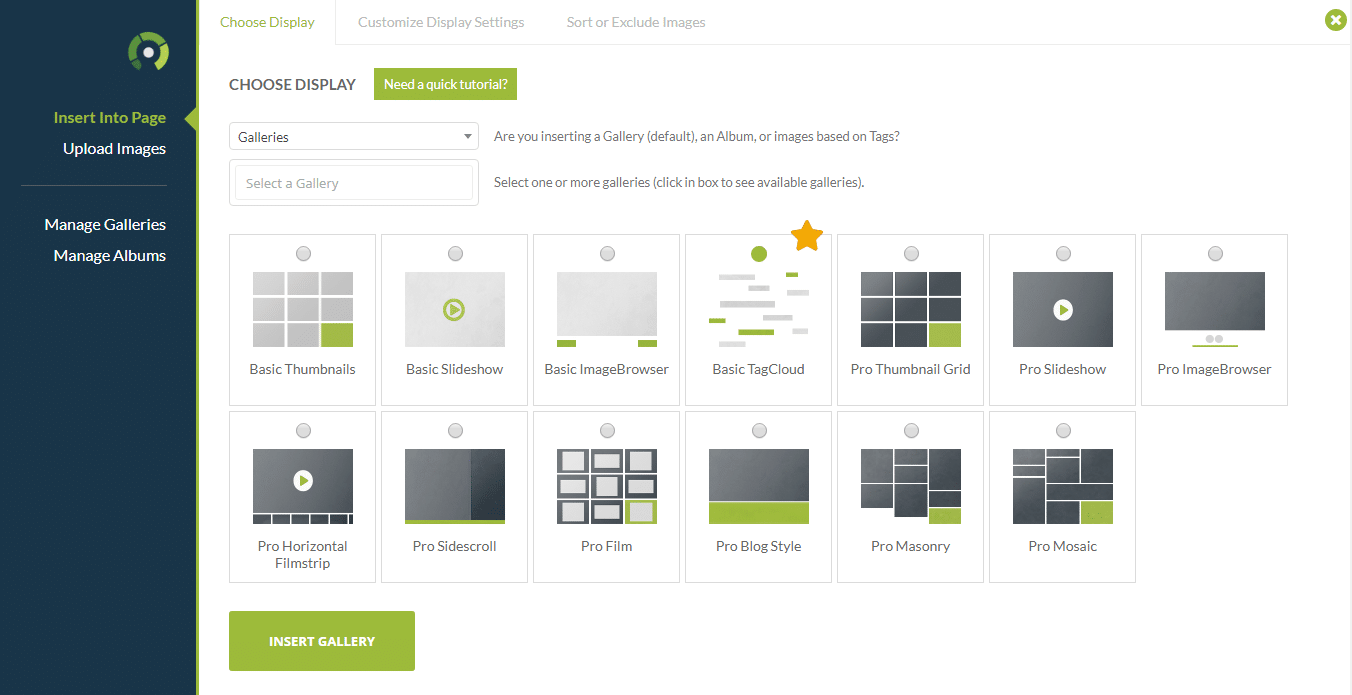 4) Under Insert Into Page > Choose Display make sure the source is 'Tags', then click once in the tags field. A dropdown will appear where you can select all the tags you wish to appear in your TagCloud gallery.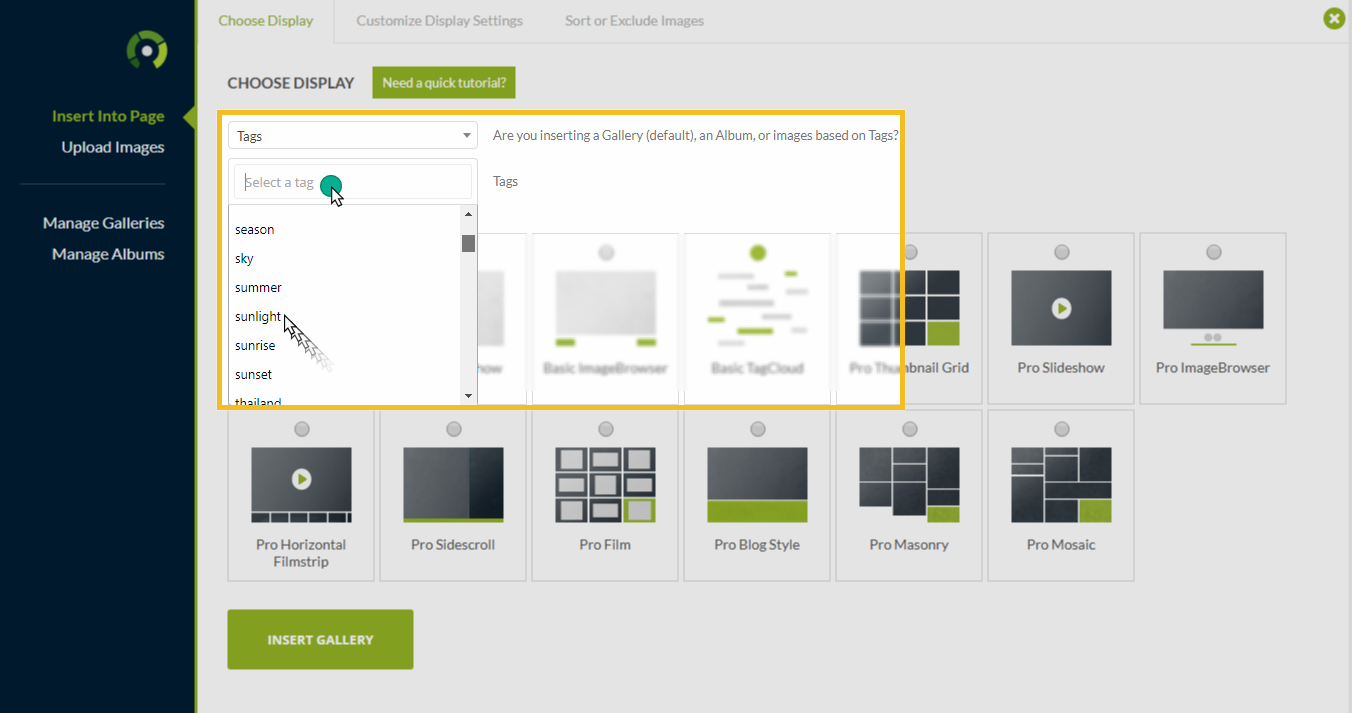 5) Under 'Customize the display settings', select the gallery type you'd like to appear when a tag is selected within the cloud.

6) Click Save! And Publish your Page/Post.
Now, you should have a tagcloud that displays like this on your site: