How Can We Help?
Search for answers or browse our knowledge base.
How to Turn On Image Protection
Right-click image protection can be useful not only to help protect your public images in general, but also for digital downloads and large scale images. Keep in mind the best way you can protect your images is with a watermark as any web savvy individual can take a screenshot of your image or find the source code. It would also be a good idea to have a copyright notice published on your website (see creative commons here).
To enable right-click image protection go to Gallery > Other Options > Image Protection: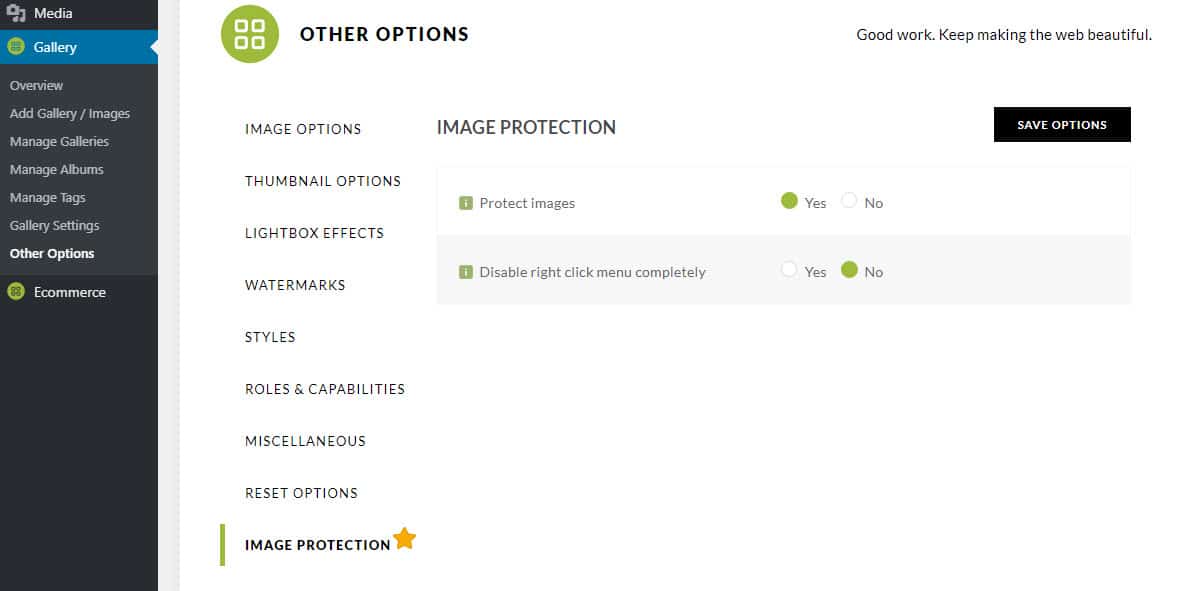 - Protect Images - Protect images from being downloaded both by right-click and by drag & drop.
- Disable right-click menu completely - By default the right-click menu is only disabled for NextGEN images. Enable this to disable the right-click menu on the whole page.