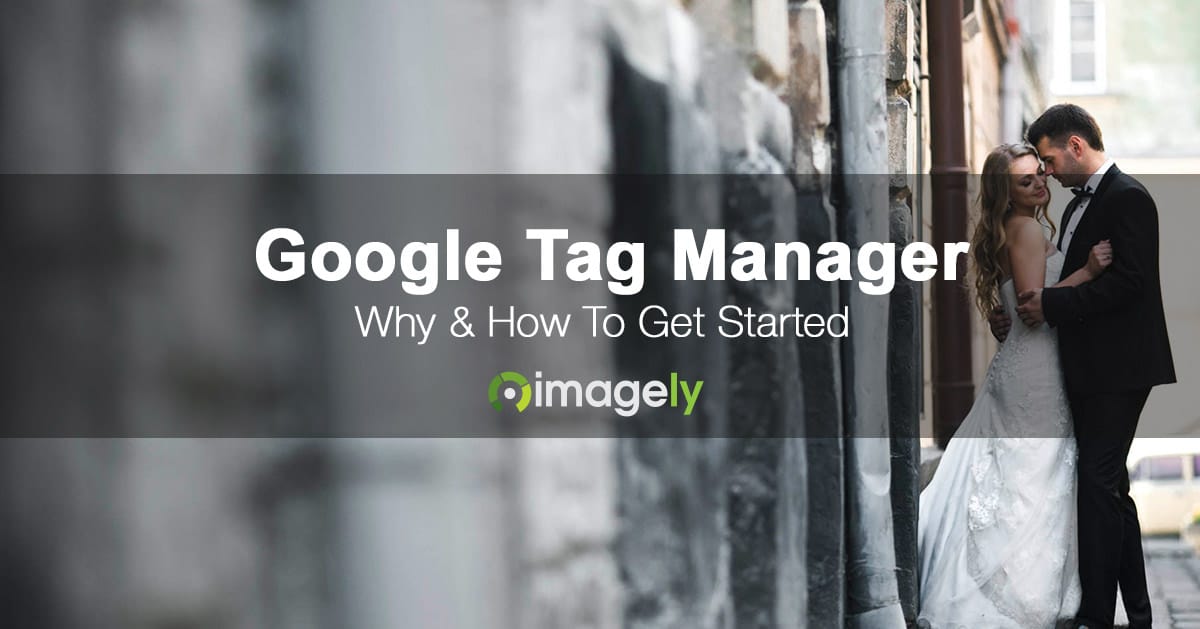 Google Tag Manager is a huge benefit for many photographers.
We say that because it simplifies the task of adding scripts to your website.
It also does so in a very visual way, which photographers can easily understand.
What is Google Tag Manager?
Google Tag Manager is a version controlled tagging system where you place one script on your website, and the rest are placed in GTM.
What is Version Control?
Version Control is commonly used in the creation of software, where companies can revert changes anytime. They can also test changes before pushing them live to a website. This is a beautiful thing because that means you can add, test or change tags on your website at any given point.
Why Google Tag Manager?
Google Analytics has been around for a very long time, and in more recent years, Google released Tag Manager. Its software has made it extremely simple for anyone to add any script to a website. The best part is you do not need to understand how to code or modify your website.
How To Use Google Tag Manager
Because you are using a WordPress website, adding the GTM script to your website is super simple too. In fact, there is a very simple plugin called Google Tag Manager which requires you to add yourGoogle Tag Manager ID, and that's all. The plugin handles adding the script to your website.
Then, from within Google Tag Manager, you would add whatever scripts you need. For example, Google Analytics, Facebook Pixel, Twitter Pixel, AdWords Remarketing Pixel and so on.
Here is a video showing how to use Google Tag Manger on your photography website.
To get started, visit Google Tag Manager and create a container.
Once you have your GTM ID, install the WordPress plugin and paste the ID its settings.
If you'd like to learn more about Google Tag Manager, I recommend reading the following article at CSS-Tricks.