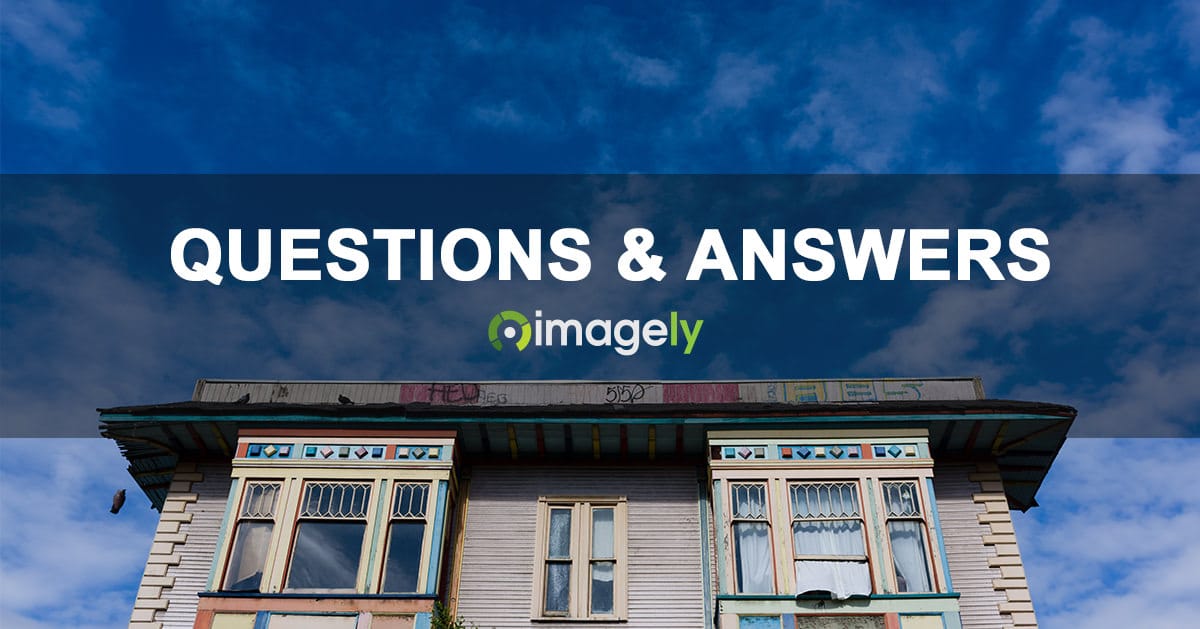 In today's questions & answers, we're going to answer some burning questions we see from photographers trying to consolidate their online presence into one WordPress website.
Miss the previous Q&A articles? Check out the archives here.
The questions are all related to Imagely products, like hosting, themes and plugins.
If you have general WordPress questions, we'd love it if you would submit those to the podcast here.
The thought of migrating everything over is starting to give me panic attacks, and I don't know the next step. I know at some point I have to go into GoDaddy where I have my domain name and point it to you guys, yes?
Our hosting team can handle the migration for you. As long as your existing site is WordPress, migrations are completely free. Not only will we handle it for you, but if you want, we can handle "flipping the switch" at the GoDaddy side too.
I'm currently using Photography Blogsites for my theme and hosting, and I haven't been happy at all, so this has been a long time coming. GoDaddy for the domain, and I have an unlimited plan with SmugMug, so I upload all client galleries there and don't have to worry about storage. I noticed yours is different...
So with you guys, what do people do with their client galleries? With 25gb per month, it doesn't seem like a lot? I think I tried to do out the math it's an average of about seven weddings a month or so.
For client galleries with us, you'd use NextGEN Gallery and NextGEN Pro. Right now it's fulfillment for print orders, but we're working on print lab integration. We hope to be the first WordPress plugin with it.
If you wanted, though, you could continue using SmugMug on a subdomain and direct clients there.
25gb a month NEW storage every month in addition to what you already have or you can only have 25gb at any given time?
The 25GB of storage is not 25 + 25 + 25. It's 25 ongoing at 25GB. We looked at stats from thousands and thousands of photographers and most never hit 25GB for their websites. If you did grow out of the 25GB, you could pay for more storage.
I just have a regular gmail address, so I can just point the contact form there, correct?
For email, you can use Gmail. We do not offer email at this time, but if you use Google Apps and for a custom domain email address, we can connect the domain to that easily.
I noticed you don't have print labs set up quite yet. My clients can order directly through SmugMug right now, is that the avenue you're headed in as well? So until you have that set up I would have to keep my SmugMug account (and pay for it ughh) and just create an external link to it?
You're correct on the SmugMug thing if you need print lab integration right now. But if you can self-fulfill then you don't need SmugMug. We don't have an ETA on print lab integration as it's a HUGE project. But we're working on it. So that's the good news. 🙂
Right now, I upload full sized images to client galleries to SmugMug. The way I've built my packages was so they could purchase downloads and order prints right through there themselves. You said for client gallery I will now use NextGEN Pro. Is that similar to SmugMug regarding its where I upload my images to? And you said self-fulfill meaning what? Go directly to the lab and upload images to order prints after clients select which ones?
NextGEN Gallery is our gallery plugin, which has gallery management, gallery display, etc. NextGEN Pro is our e-commerce addon to NextGEN Gallery, which includes print sales, digital download sales, proofing and more. If you didn't want to use SmugMug anymore, you'd use NextGEN Gallery and NextGEN Pro (which is included free for hosting customers). You'd then have your client galleries for sale with whatever price lists you create. When an order is placed, you'd order the prints from the lab you want. Once print lab integration is complete, you could be removed from the ordering process as the images ordered would go straight to the lab.
So is it a bad idea to upload full-size images then to client galleries? Will I run out of the 25gb of space if I do it the way I've been doing it?
Will you run out of space? That's a great question. If you treat your website like a SmugMug site, yes.  SmugMug offers unlimited storage because they use the cheapest of the cheap servers because they don't need speed for what they're using the storage for.  But Imagely servers are best in class servers. So our suggestion is to keep up client galleries you need to sell any given time. When you don't need those galleries anymore, delete them from the server. That way you're only using space you need to use at any given point.
Your Questions, Answered
Do you have a question about our products and services? Submit them using our contact form.