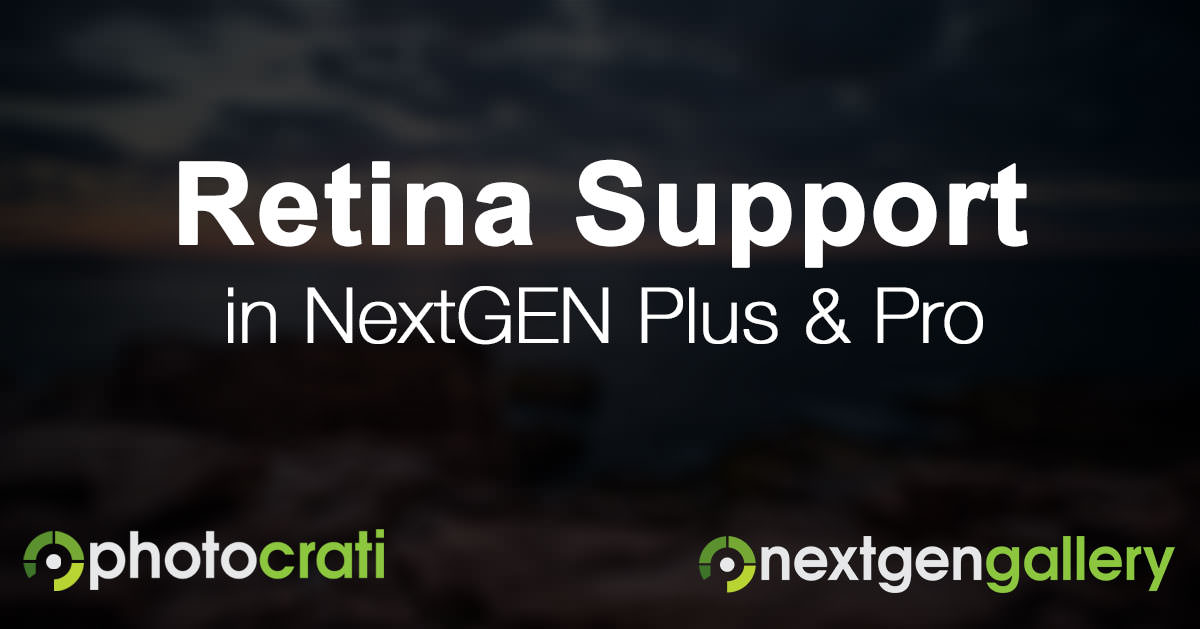 NextGEN Plus and Pro now offer full retina support for thumbnails on all Pro thumbnail style galleries.
This is a very exciting feature which will make the thumbnail quality look even better when viewed on retina devices.
"Retina Display, or later Retina HD Display on release of the iPhone 6/iPhone 6 Plus in September 2014, and Retina 5K Display on release of the October 2014 iMac are brand names used by Apple for screens that have a higher pixel density than their previous models." - Wikipedia
Many non-Apple displays use the term HDPI to describe their retina screens.
It's important to note that 1080p screens do not mean they are retina or HDPI.
To use the new retina feature, turn on "resize on upload" and "backup originals" within Other Options. Then NextGEN will dynamically create your retina thumbnails and display them to viewers using retina devices.