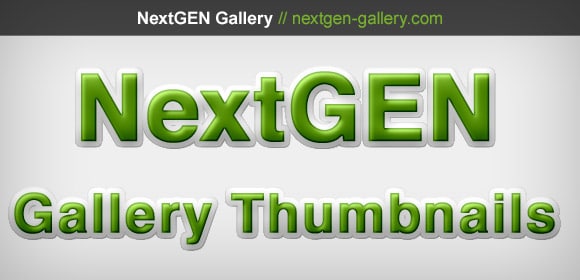 Crop Images To Show The Best Thumbnail
If you are using the standard square thumbnails for your gallery, the thumbnail is created by cropping a square section from the center of each large image. Often this means that heads are cut off and it is not clear from the thumbnail what the image actually is.
Step #1 - Set your thumbnail size
This is done under Gallery/Options, then select the Thumbnails tab.

If most of the images you are going to load to your galleries are a certain dimension ie. landscape, portrait or something unusual, set your thumbnail size to a percentage of this rather than the standard square size.
If you change the thumbnail size when you have existing images in your galleries, you will need to recreate the thumbnails for these images to match the new size and make them look sharp.
Step #2 - Recreate Any Existing Thumbnails
Go to Manage Gallery, click on name of Gallery
Tick the box top left of images to select them all
Select 'Recreate Thumbnails' in the bulk edit drop down box.
Click Apply button next to the dropdown, okay changes
Save Your Changes
Step #3 - Customize Your Thumbnails
NextGen lets you edit each thumbnail after loading to crop the exact part of the large image which you want to show in small version. See screenshots below...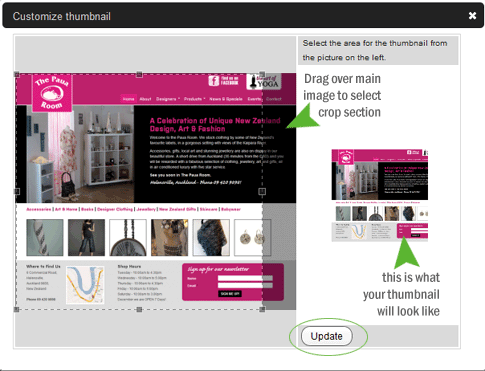 Click edit thumb beside an image in your gallery
Drag your mouse over the image to select the area (dimensions conform automatically to your default thumbnail size)
You need to do this for each image and click update each time
Once you are happy with all the photos in your gallery, click the Save Changes button at the top or bottom of the page
NOTE: The first time you view existing galleries on a page or post on your live website, you may have to refresh your browser to see the changed thumbnails
-
This article was written by Jo Couchman, a WordPress designer at Creative Web Ideas.