Your mind sees color in different ways. Blue tones will make you feel a certain way, while greens will make you feel another.
Take a look at this Infographic to understand the psychology behind each color.
Are you using a color in your brand style that could potentially give the wrong impression to leads and clients?
Do the colors not resemble your brand persona?
If so, then it might be time to rethink your colors and rebrand your business.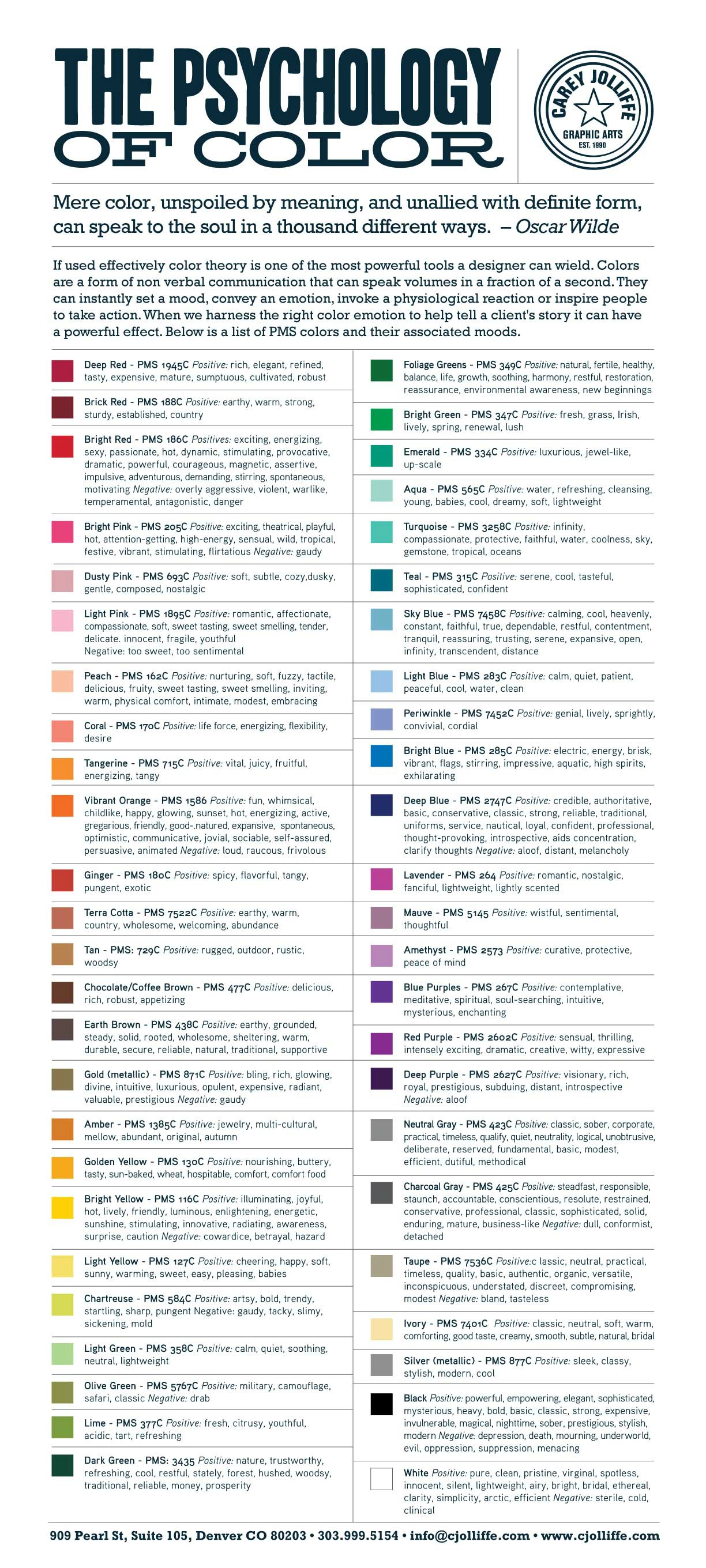 Thank you to Carey Jolliffe for creating that awesome Infographic!
We didn't want to stop there, though. Colors also have an impact on the purchasing from your website. The following infographic from Kissmetrics shares some of those details.

Last, and not least, is the impact of where you are in the world, and where your target market is located. Because if you are in the UK and targeting brides in Italy to become your client, then the colors you pick should align with something positive there. The following Infographic from TopWebDesignSchools has more on color dependant on location and religion.