How Can We Help?
Search for answers or browse our knowledge base.
Overview
NextGEN allows you to create collections of galleries, and these are called Albums.
Please note an Album is a collection of galleries, not individual images.
More information here: Albums vs Galleries.
How to create an album
First, create the album. Go to Gallery > Album, create a new Album



Drag any desired galleries into the Album. Note: To save your Album information, you should click on Update.

You can also drag Albums into other Albums. That will help you create complex structures with sub categories.

By default, the galleries that you have already associated with an album are not going to be visible. If you want to see all your galleries, go to the top right corner and click on "Show all".


There is other additional information that you can add to your album. If you click on "Edit Album".


Second, go to a post or page, click the NextGEN image icon, and select the Album tab. Select the desired Album, choose an extended or compact gallery, or save.
How to edit your album information
There is other additional information that you can add or edit in your album. Click on "Edit Album".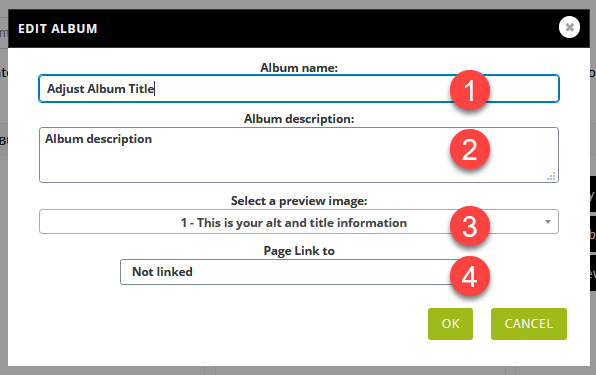 Album name: You can adjust the album name or title.
Album Description: You can add a description of that album.
Select preview image: Select the thumbnail that you are going to use as the preview image for that album. Note that you will need at least one gallery inside that album or else no thubmail will be available.
Page link to: Sometimes you would like to open your album into a separate page. You can then link the event "Click" of that album thumbnail to any page inside your site.
How to add an album to a page or blog post
1- Inside your page or blog post, use the Imagely icon to insert our NextGEN Gallery Block (placeholder).

2- Click on "Add NextGEN Gallery"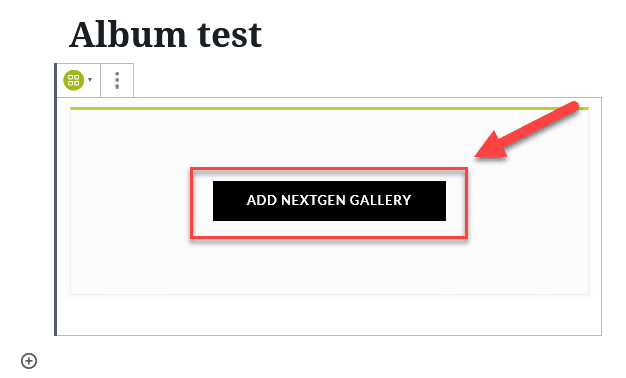 3- Choose Albums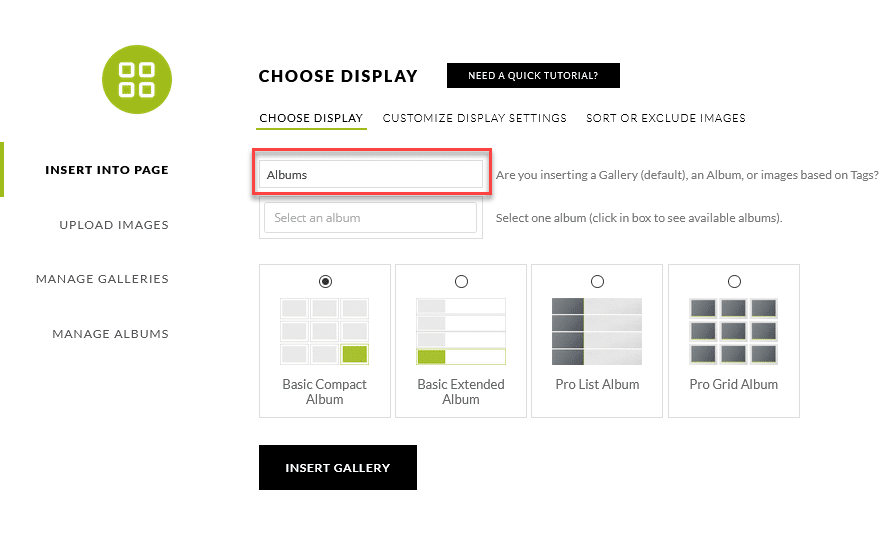 4- Choose the album that you would like to display
5- Choose the album display that you would like to use, the available options are:
NextGEN Gallery Albums There are two basic album styles available in our Free version of NextGEN Gallery.
NextGEN Gallery Pro Albums: There are two pro album styles available in NextGEN Gallery Pro (paid version).
6- Click on Insert Gallery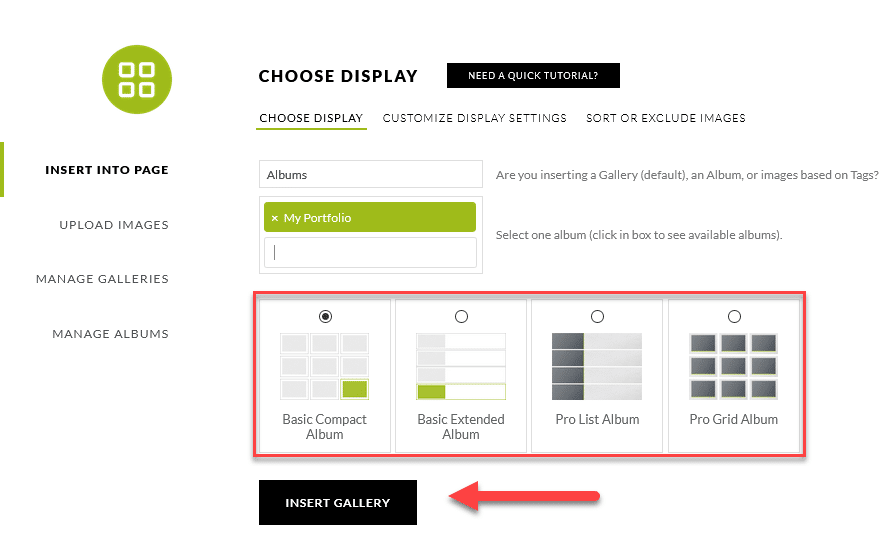 Note: each album display will have additional settings on the "Customize Display Settings"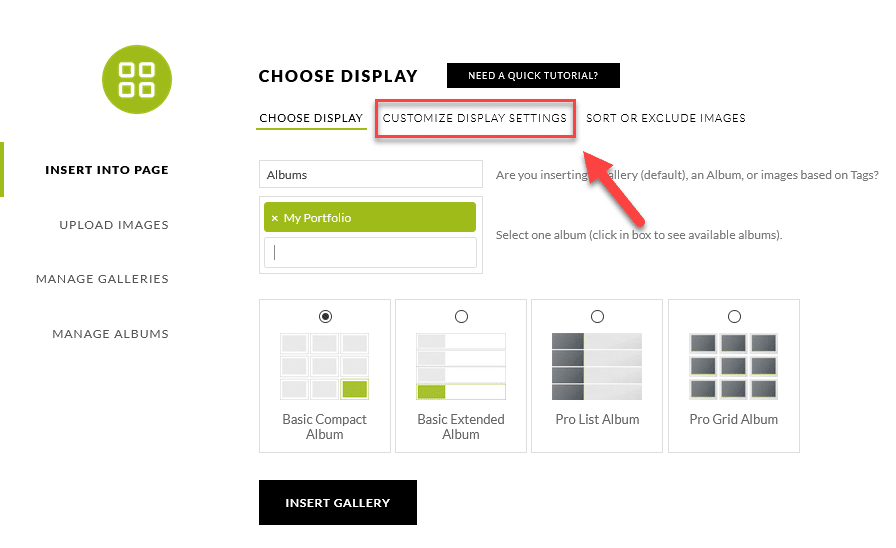 SHORTCODES
In addition to using our built-in interface to display Albums, you can also manually insert shortcodes into posts, pages and widgets. Please, fell free to check our shortcode documentation: NextGEN Gallery Shortcodes