Opening up a gallery in an album by default opens the gallery first on the page or to a new page as a collection of thumbnails or a slideshow. You can click on those thumbnails and open to a lightbox. With this feature of opening directly to our Pro Lightbox, we have removed the gallery display on page. Follow the steps below to set up your galleries in an album to open immediately to the Pro Lightbox:
Before you continue below, build your album first.
Select Your Album
1) Go to page/post and click on the Insert Gallery Window button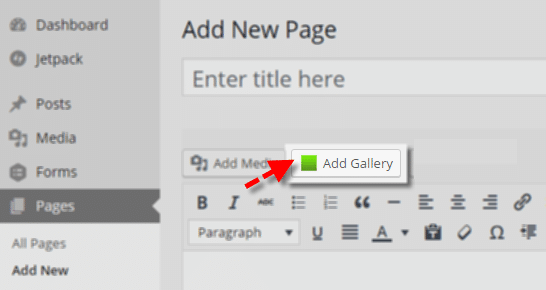 2) A window will pop up, and under 'Display Galleries' > 'Select a display type' > select 'Pro Grid' or 'Pro List' Album.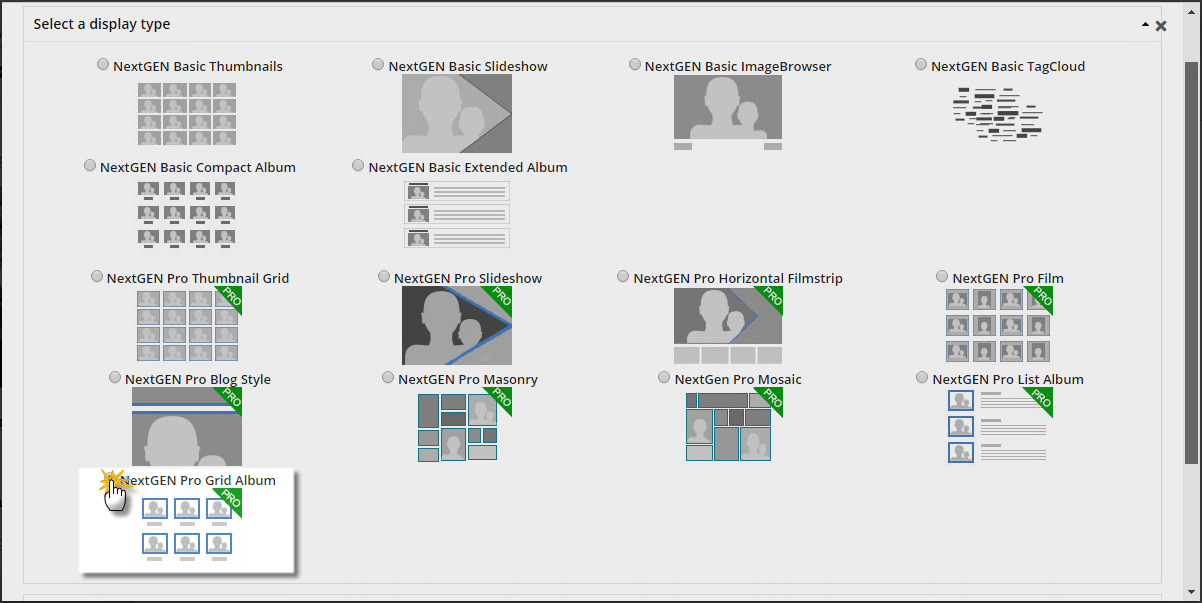 Customize the display settings
Under the 'Customize the display settings' tab, select 'Yes' next to 'Open gallery in Pro Lightbox':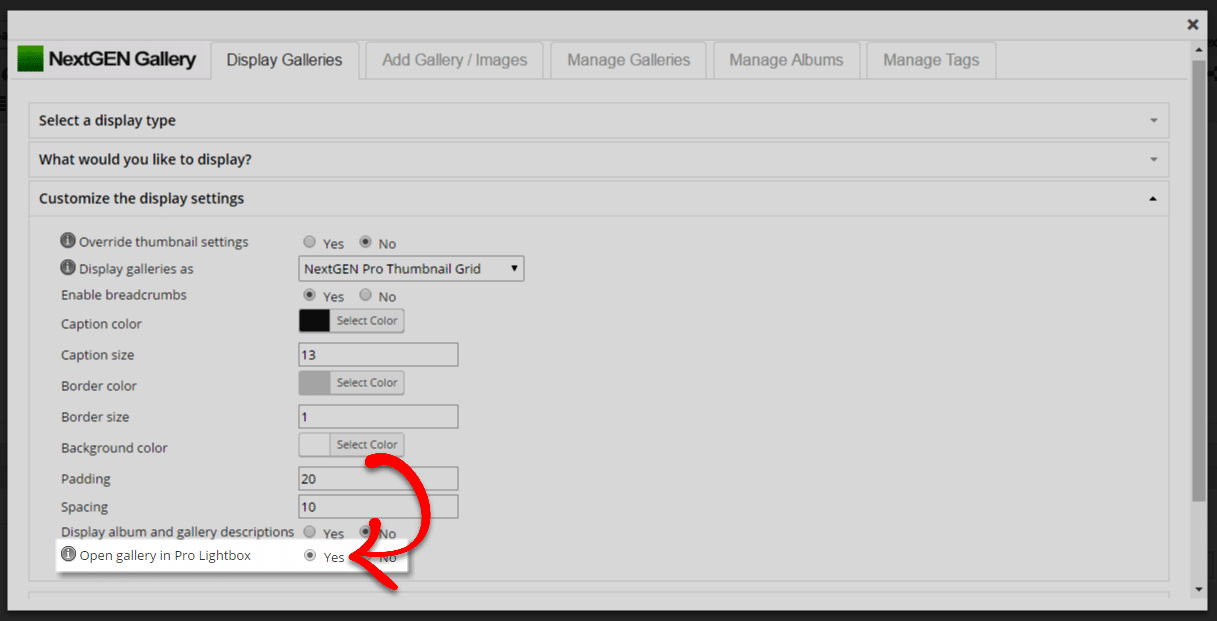 See example of this feature: