Live streaming weddings is not a new trend. For a long time, couples have been live-streaming their weddings across one of multiple platforms to make sure that their loved ones, who couldn't make it to the wedding, get a chance to be a part of their big day - even from the other side of the planet. But since the onset of the COVID-19 pandemic, live streaming weddings have become an even more mainstream and common phenomenon.
Since grand weddings with large guest lists became a thing of the past due to the pandemic-related restrictions, couples who chose to get married during the pandemic with just their immediate family members (and some even without that) live-streamed their wedding in order to have their people support and join them on their special day.
Weddings become even more special with all the loved ones around, so it's only natural for couples to want their people to witness this milestone. But if you are not familiar with how to live stream a wedding or are new to the wedding photography industry and want to start live-streaming, then this blog is for you.
However, if you are reading this and thinking, "I can't relate to this. None of my brides or couples have asked me to live-stream the wedding," then it might happen sometime soon. There might be a day when your couple comes up to you and says, "Hey, we have these really good friends/close family members who can't attend the wedding, but we'd really like for them to be with us on our big day." So, this blog is for those of you who'd like to be prepared and ready to impress your couple when that day does arrive and also for those of you who are about to live-stream a wedding for the first time.
Live streaming gives your couple the opportunity to be with their loved ones, so when you are actually able to get your couple's special uncle, aunty, or grandparent to attend the wedding without them physically being there, your couple is definitely going to remember you for it and be even more grateful for your services.
Depending on your experience and clientele, there could be different ways to live-stream a wedding, but there are a few things that each course is going to require: a stable internet connection (through your phone or your own WiFi source), a camera (could be a phone or mirrorless camera), and a wireless mic. Plus, even though you might have to make some investment in equipment to live-stream right, this is a great business opportunity for you as well. If you get comfortable with the process and get all the equipment in place, you could also add live streaming weddings to your list of services.
Suggested Read: 5 Ways To Increase Your Bookings
What Does Live Streaming a Wedding Mean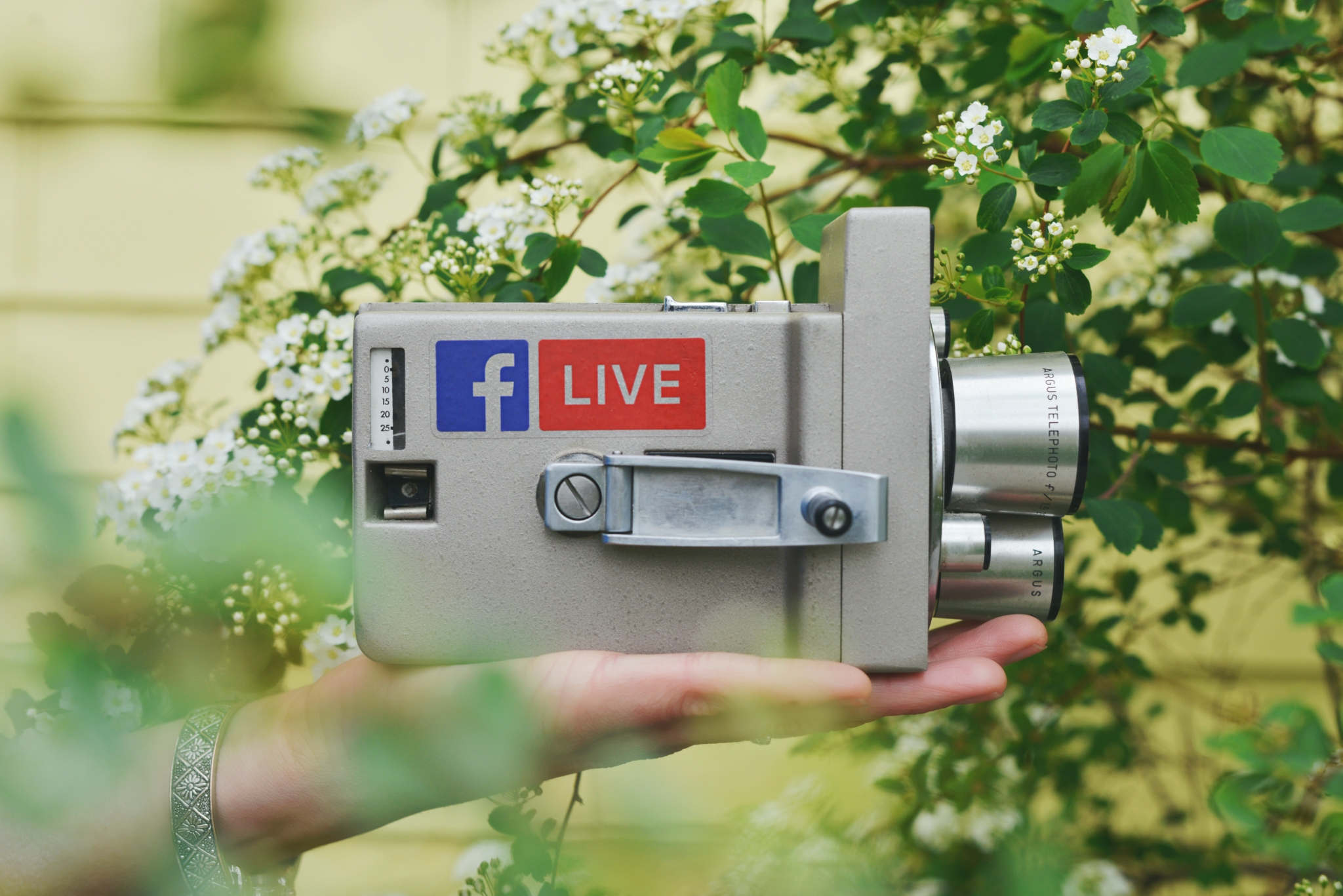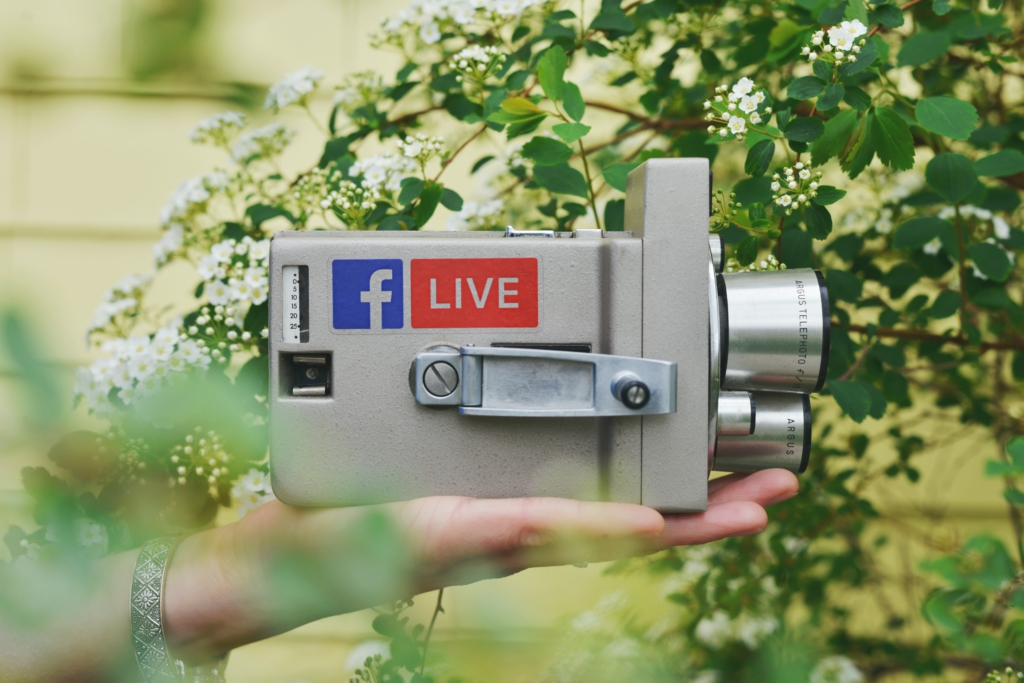 Live streaming is sharing/broadcasting media online as it is happening in real-time. It's not just weddings; there are so many things that can be live-streamed now. Concerts, video games, professional sports - pretty much any media that you can get an audience for. Besides platforms like Facebook Live, Instagram Live, Zoom, YouTube, Google Meet, there are other platforms like Periscope and Twitch that also let users live-stream any event. When learning about how to live stream a wedding, we'd also encourage you to take a deep dive into the rules and regulations of the available live-streaming platforms.
When it comes to choosing a platform to live-stream your couple's wedding, we'd suggest that you check with your couple in advance. They might not want everyone on their social media to be a part of their wedding, or they might have a specific list of people they want present for the viewing. Moreover, they might have already decided where they want to live-stream the wedding. But if they haven't and are having a tough time zeroing in on a platform, you could help your couple choose wherever they want their virtual guests to gather, or you could advise them on what platform works the best according to their requirements.
If you are a Mac user, you could consider using Ecamm, touted to be "the leading all-in-one live-streaming production platform built for Mac." Alternatively, you could also use Restream, a streaming platform that lets you broadcast live video to 30+ social media networks at the same time. StreamYard is also another platform that lets you seamlessly broadcast live to multiple social networks. While each platform has its pros and cons, you'd get a better idea of which one is better suited for your couple once you have a discussion with them.
Suggested Read: How to Determine Pricing for Your Photography Business
How to Live Stream a Wedding
Live streaming a wedding isn't the most complicated process, but depending on your setup and equipment, which is mostly dictated by the quality of live stream you want, it could take you a few tries to get things right.
1. Use Your Mobile Phone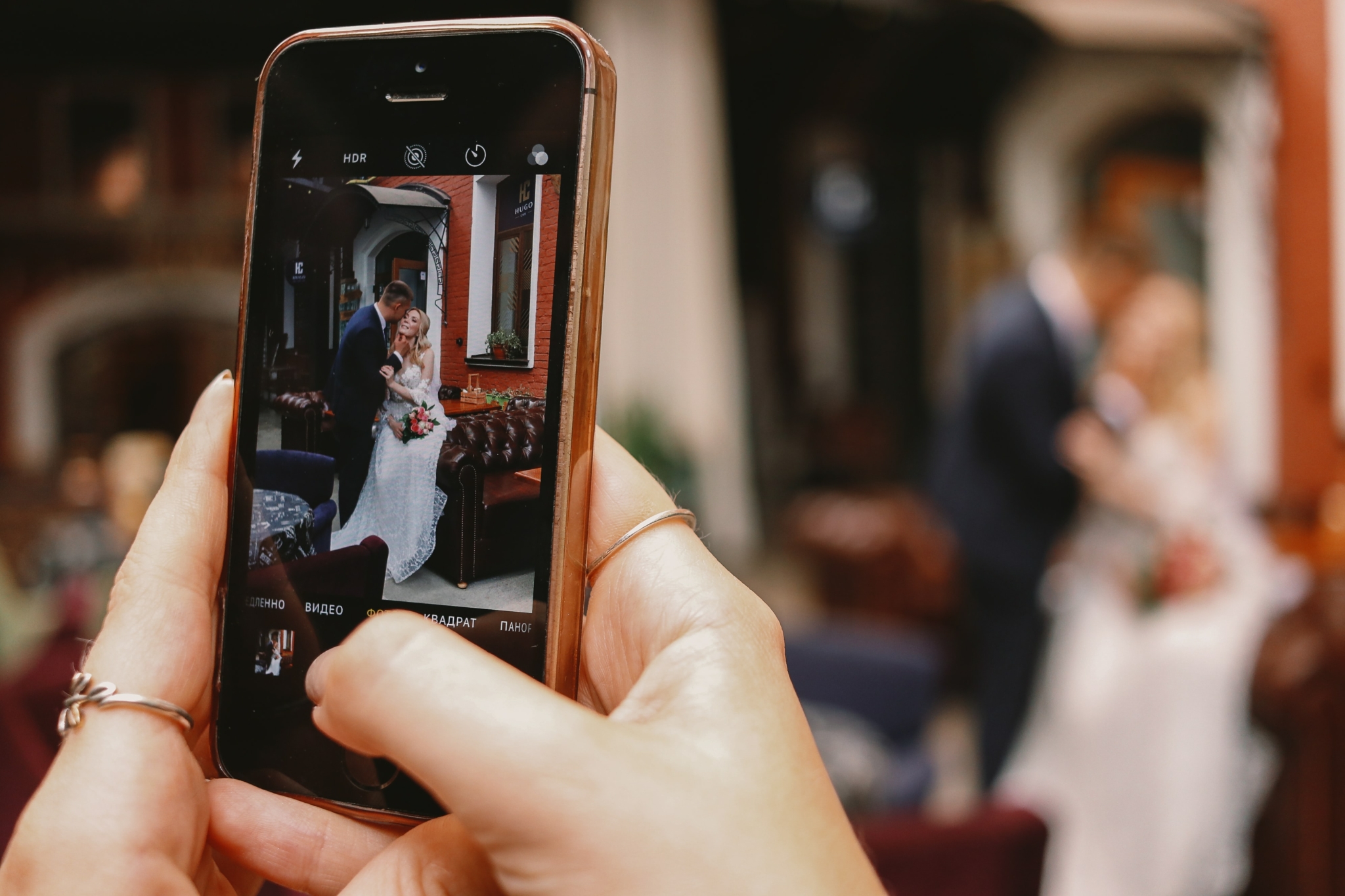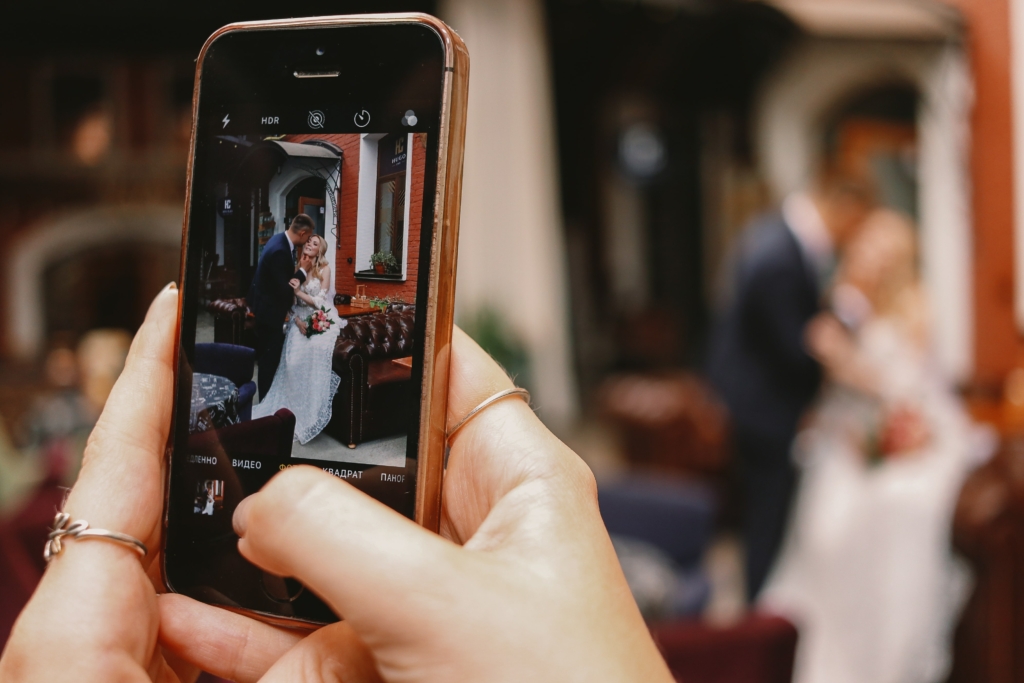 The easiest and quickest way to live-stream a wedding is using your cell phone's camera. Like we said, learning how to live-stream a wedding isn't complicated, but you need to learn how to control your equipment as well. It's crucial to remember that even though this is a simple setup, you do need a phone with a good camera. Have a discussion with your couples about which part or parts of the ceremony they want live-streamed, and when it's time, you could start prepping your setup. You could also do this in advance if your setup isn't in anyone's way. Just make sure your phone has enough battery to last you through the day and a stable internet connection.
While most wedding venues have WiFi, you can't always rely on it, especially when your couple's guests might be joining it too. So besides a phone, for this setup, you are going to need a data connection on your phone or your own portable WiFi hotspot. To set up your live-streaming device, mount your mobile phone on a tripod and turn on the social media app your couple wants their wedding to be streamed through. Just make sure it's not a worldwide broadcast unless your couple wants that. Place your setup up near the ceremony site or any other spot that allows the virtual guests to get a good look at the couple.
Even though this setup is simple and doesn't require multiple additional gears, the audio could turn out to be an issue for your couple's virtual guests. If you live-stream the wedding using this technique, your phone's microphone is the only thing that will be picking up the sound. So even though your setup might be close to the couple or the officiant, the guests might not be able to hear everything clearly. However, there's a solution to this sound problem - a mic. Just add a wireless mic to your setup or try to get a mic close to your couple and the officiant and your problem will be solved.
Another con that cannot be ignored is the fact that no matter how good your phone treats you in your day-to-day life, you can't always rely on it on such important occasions. This setup requires you to keep a check on it and not move too far away, which is not always possible since, as a wedding photographer, you have to move around constantly. It's a wedding. Someone could accidentally bump against your equipment and ruin your frame, or someone might accidentally knock off your whole setup, which means that your couple's guests basically miss the whole wedding.
What we are trying to say is that you don't always know if your phone's going to keep doing what you want it to do unless you continue to stand near it. Or if you have an assistant, you could ask them to keep their eye on it. Otherwise, you are just going to have to keep coming back to your phone and ensure that the video and audio quality is of the expected standard.
2. Use Another Camera
This method of how to live stream a wedding is slightly complicated but it's worth the effort too. While you could just use your phone to live-stream a wedding, purchasing a camera with built-in streaming facility could really benefit your wedding photography business in the long run, especially if you are considering making live-streaming a part of your wedding packages. There are cameras that stream directly to the internet and provide you with full HD quality footage, so even those sitting on the other side of the world can feel like they are right there at the wedding venue.
One of the biggest benefits of this technique is that, unlike the method you'd have to follow while using your mobile phone to live-stream the wedding, you can wirelessly manage the live stream from anywhere you are. That means you don't have to constantly worry about whether or not everything is in place. You can freely move around the venue, take pictures of your couple and their guests while also seamlessly live-streaming the wedding all at the same time. Ever heard of killing two birds with one stone?
Well, this technique lets you do something similar. So while this method might require some extra gear, it could totally be worth it since you can photograph the wedding worry-free, and even if there is a glitch, you don't have to run toward your setup - you can just fix it remotely. But like you would with the phone setup, you will also need a stable internet connection to work with this way of live streaming the wedding. And don't forget to keep your device fully charged! You might want to prep all of this in advance so that there are no last-minute hiccups.
Another noteworthy tip for this version of how to live stream a wedding is that if you want to make sure the audio is crystal clear and your couple's guests can hear everything without a glitch, simply add a wireless mic. And voila! Your live-streaming setup is ready. Just remember to place it as close to the couple as possible without blocking the guests' view. Another plus of this technique is that you can use the camera for other purposes during your wedding photography gigs too. Remember that killing two birds with one stone thing we said?
3. The DSLR/Mirrorless Camera Technique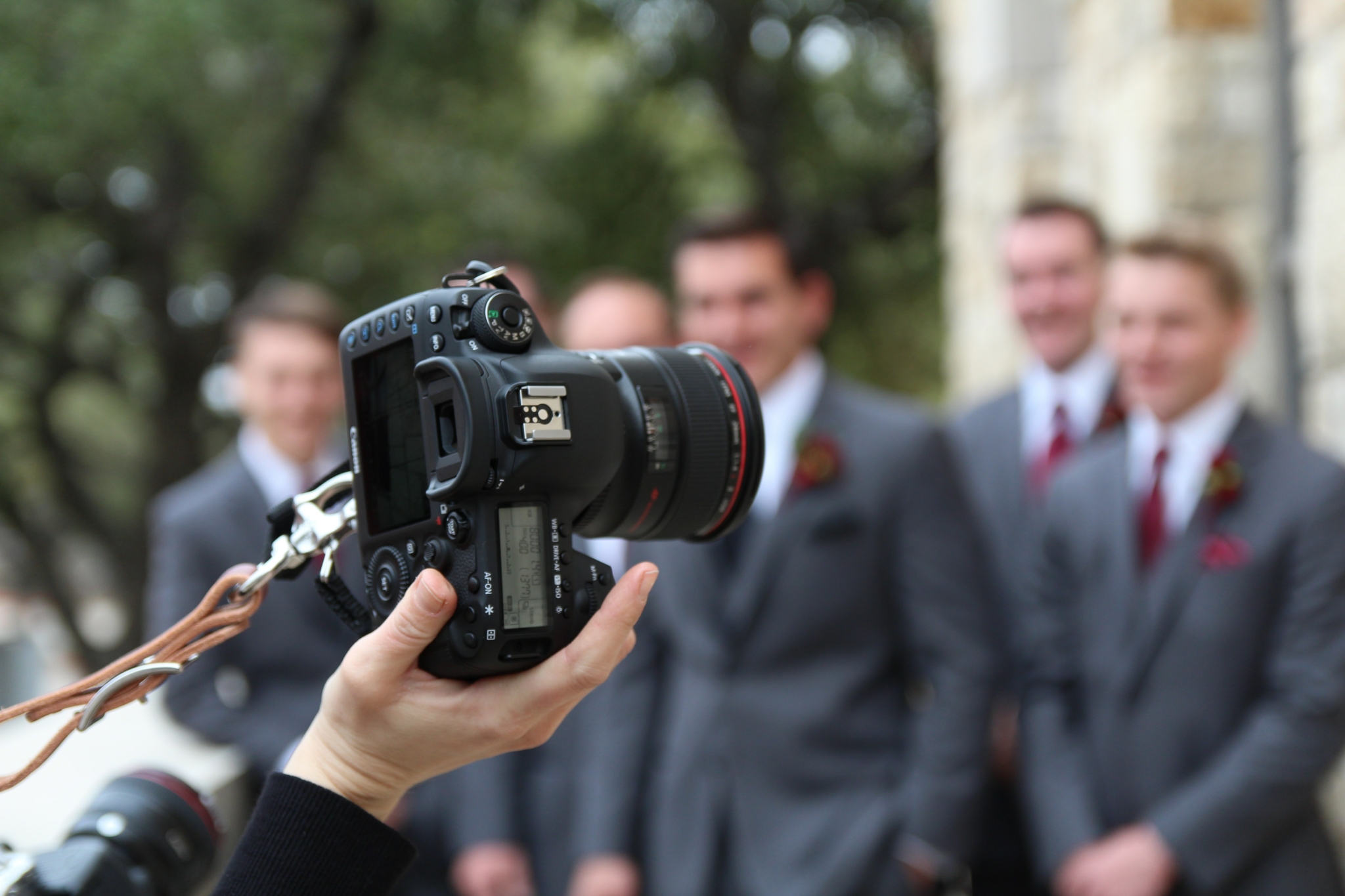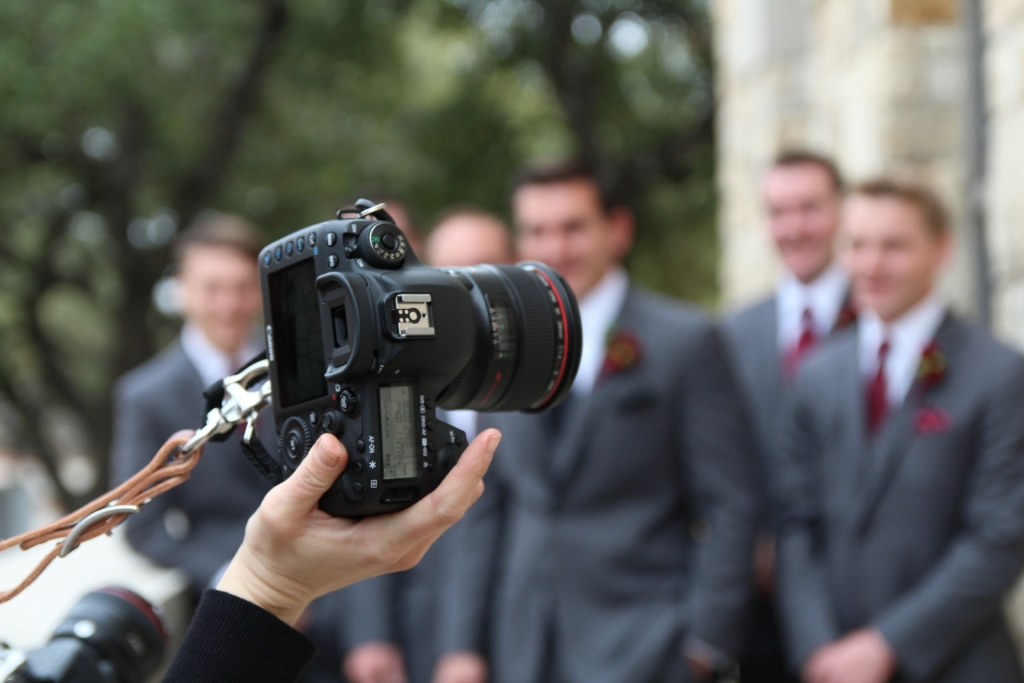 While the two options discussed above can work perfectly fine for live streaming a wedding, there's also another method that could help you make your couple's guests get an even higher quality experience. Besides the DSLR or mirrorless camera that you use to shoot the wedding, you could use one of your DSLRs or mirrorless cameras for this live-streaming setup. The only thing you have to ensure is that your selected camera has an HDMI port.
You will also need an HDMI cable and an HDMI to USB capture card, which you then have to connect to a laptop. Like the previous techniques, this live-streaming technique also needs a stable internet connection, and in this method, your laptop needs to be connected to it. This will be a high-quality video, so make sure that you have a reliable internet connection.
You are also going to need a software that allows you to live-stream without any glitches, so if you have a go-to, you could go with that, but this is definitely one of those things you want to discuss with your couple beforehand. Additionally, for audio, you could connect a wireless mic with this setup too.
Retaining the Essence of Weddings Through Live Streaming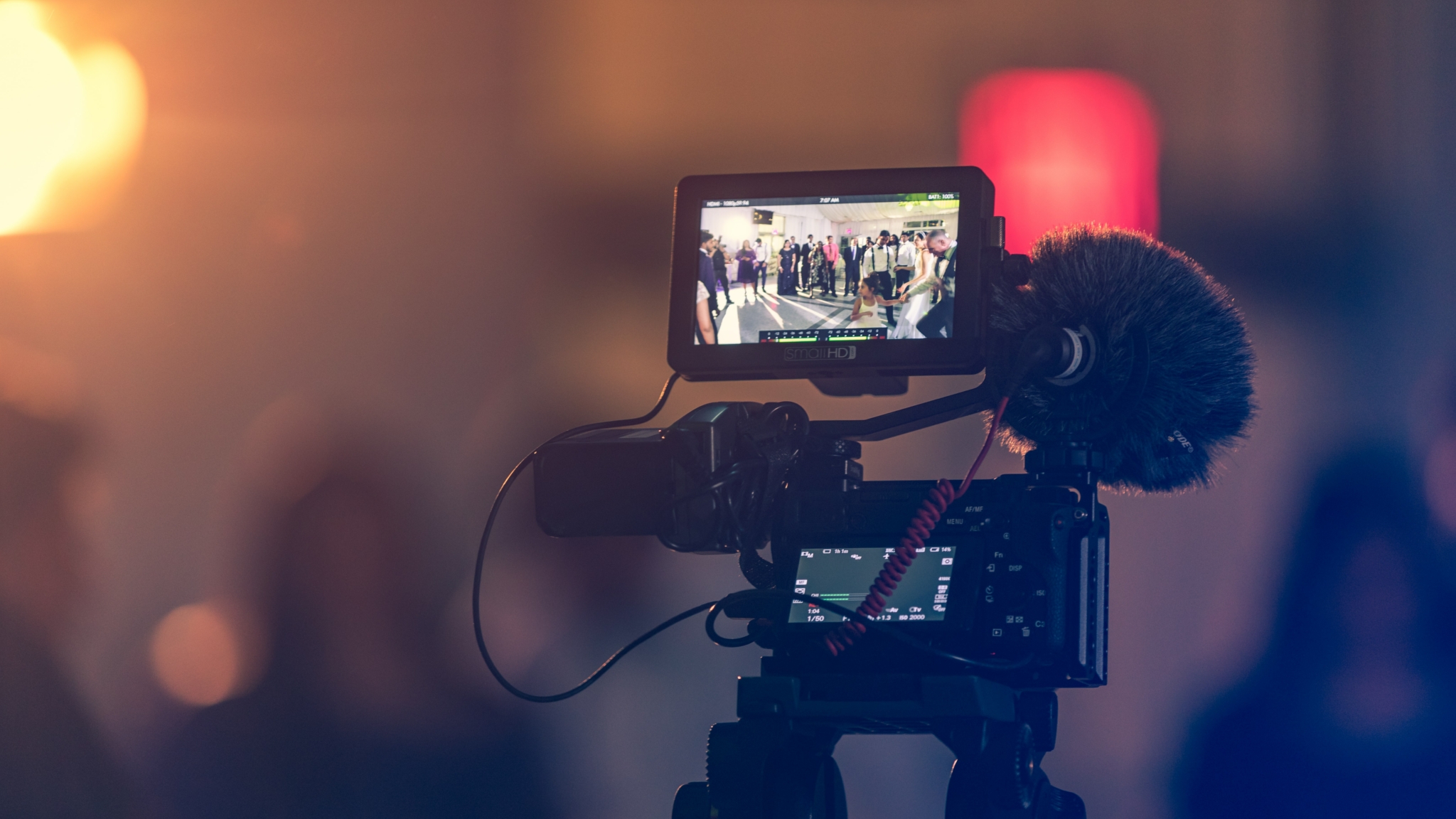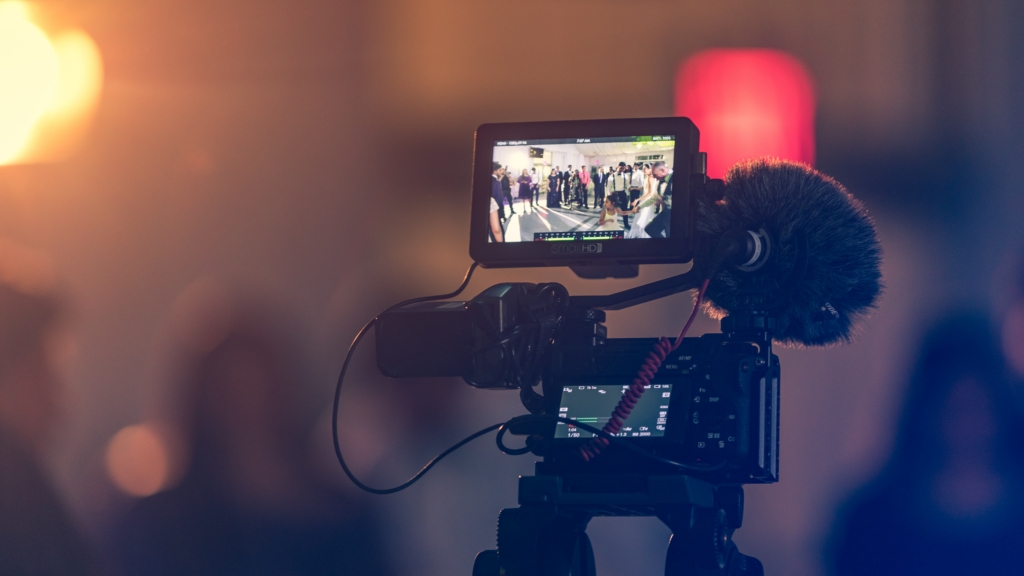 For a lot of couples and their families, the wedding day is when everyone comes together under the same roof. It's like a big reunion. Even those who choose to have smaller weddings tend to make it a family affair, so it's not hard to imagine that in case a friend or a family member is unable to attend a wedding, your couple might be a little bummed out. Since guest lists were cut down during the pandemic, to retain the essence of weddings and their special day, couples found an alternative way to have their loved ones join the celebration even though they couldn't be there physically. And while that's a great thing for your couples, it's a business booster for you too. And of course, there's that feeling that you could do something that adds emotional value to your couple's big day.
Further Read: How To Sell Photos Online – The Ultimate Guide For Photographers
Of course, learning how to live stream a wedding might take some time, and you might have to invest in some new equipment, but if you plan to add this service to your wedding photography packages, then it's an investment that will keep on giving! Also, who says you need to start learning how to live stream or live stream a wedding with the more complicated setups? Just grab your phone, a wireless mic, and a tripod and start practicing, and then eventually make modifications to your setup. We hope this blog has given you some ideas on how you could make your couple's wedding a true family affair for them. If you have been live streaming weddings for a while and have your own techniques and tricks, we'd love to learn more about them! Just comment down below.