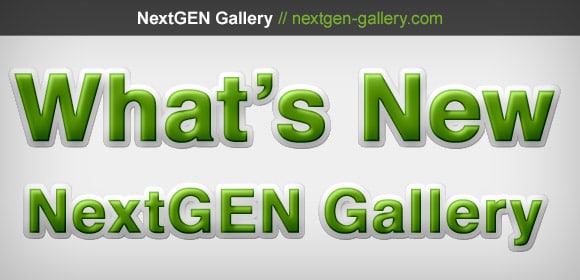 NextGEN Gallery has been updated and is now available in the WordPress plugin directory and in self hosted WordPress installs.
Instructions
Download NextGEN Gallery from WordPress.org or visit your WordPress administration to utilize the auto update feature.
Changes:
NEW: JW ImageRotator v3.17 is now bundled with the plugin and used by default.
Changed: Removed database upgrade code for versions of NextGEN Gallery earlier than 1.9.3
Fixed: Compatibility with WordPress v3.5 ( wpdb->prepare() warnings )
Fixed: Sorting by filename now produces expected results using a natural sorting algorithm
For the history of changes, view the full changelog.
Report Issues:
We encourage any bugs you experience to be reported here.