Looking for the best WordPress gallery plugins available today? Then you are in the right place. In this article, you are going to learn about the top WordPress gallery plugins so you can make an informed decision.
A wide variety of solutions are available to publish media on the WordPress platform. Among them, is a cool invention known as the gallery plugin. This tool allows the publisher to accomplish more than before with images, video, and audio.
However, it isn't only the plugin that creates this experience, it is also the creativity of its user.
Top WordPress Gallery Plugins
WordPress gallery plugins are smart and assist the publisher with designing their media gallery. Given these points, it is important to choose the right type of gallery plugin for your particular needs.
Each one varies according to design capability, options, cost, features, and more. Fortunately, you are in the right place to discover the best WordPress gallery plugins.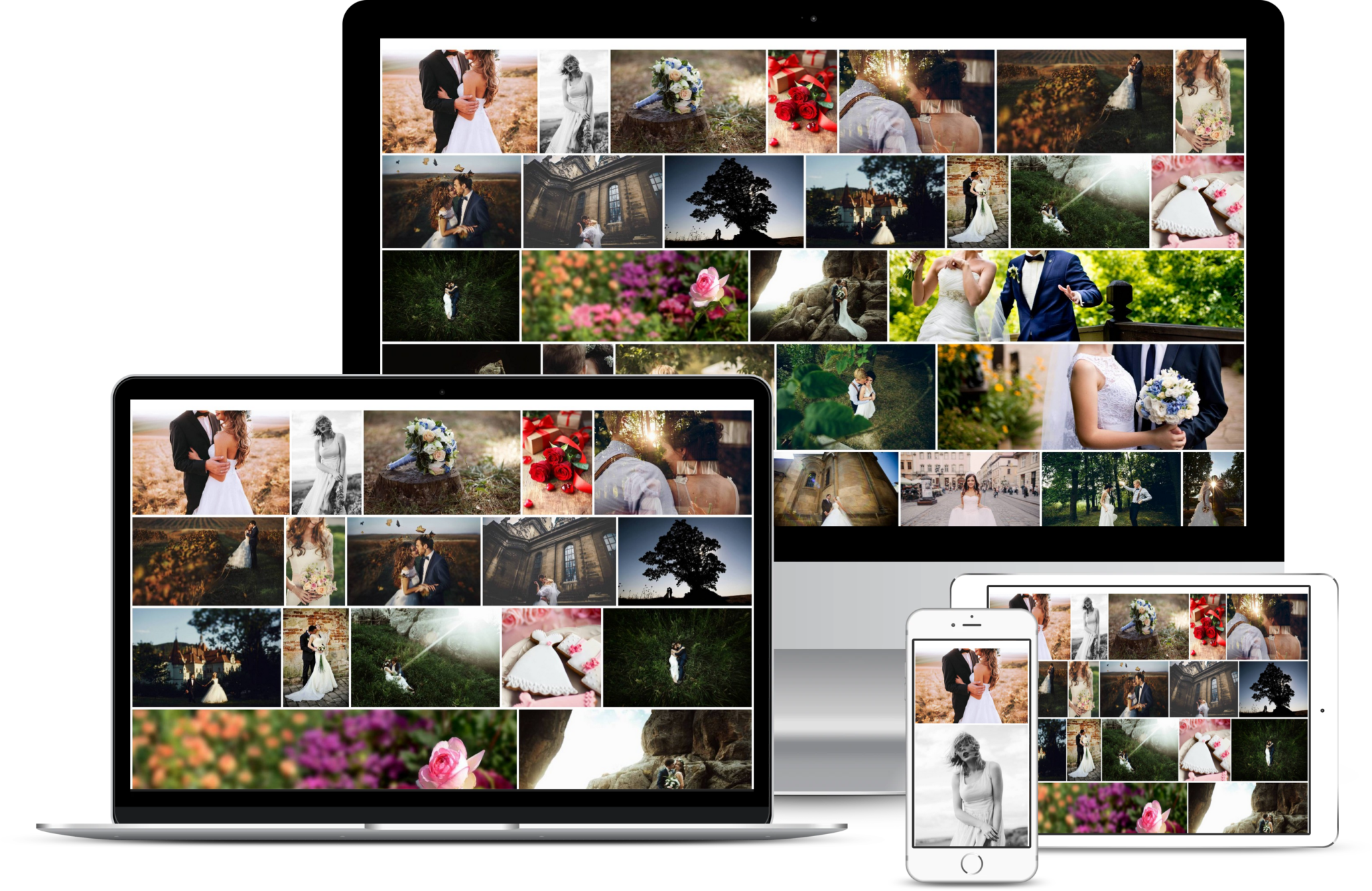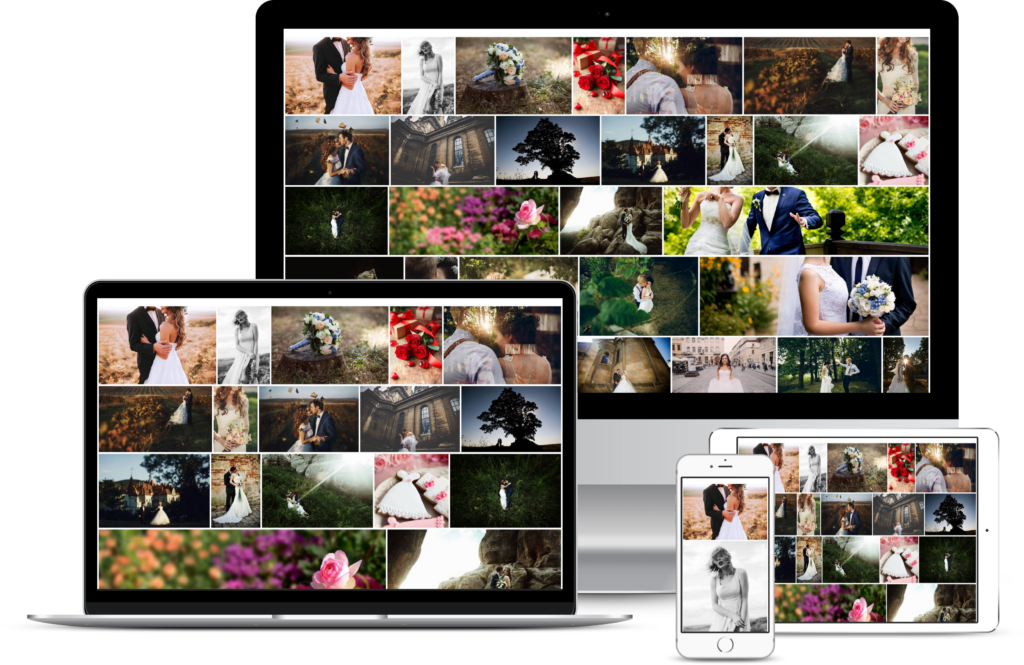 NextGEN Gallery
With a whopping thirty-two million downloads and counting, NextGEN Gallery is a sought-after WordPress plugin. Because of this, consider the useful features that this tool offers for your website. Firstly, the image upload feature of NextGEN is simple and imports photos within a few clicks. To accomplish this, press the Add Gallery button underneath the Manage Galleries section in WordPress.
Also, gallery creation is only a few clicks away by using this WordPress plugin. Not only is it convenient to make galleries, editing your gallery is a snap as well. For instance, text description fields are available to add data that will help your Google ranking.
In addition, a NextGEN-created gallery is easily compatible with the Block editor of WordPress. NextGEN gallery pricing options include the free version or Pro versions priced at $79, $139, or $299.
Envira Gallery
Quite simply, Envira Gallery is one of the best WordPress Gallery plugins available. For photographers, this gallery creation tool is excellent for displaying photos. First of all, the ease of use is evident right after installation. For many happy users, Envira's smooth and efficient operation as a plugin is their savior.
Within a just few clicks, it is possible to assemble an attractive online photo gallery. Secondly, importing media into your gallery and publishing it to the web is convenient with Envira. Fortunately, the ability to drag and drop your images into a gallery is easy.
In addition, your gallery creations are supported by the powerful functionality of Envira's architecture. As a result, it is easy to create the perfect online display for your photography. Envira Gallery is available for download as both a free standard version and paid pro version.
Compare NextGEN Gallery to Envira Gallery here
Modula Image Gallery
Modulate the creation of beautiful online photo galleries with the Modula Image Gallery plugin. Notably, Modula is the only WordPress gallery plugin that offers compatibility with webp format. WebP is a specific image format that supports lossy and lossless compression. Under this image format, this plugin accepts media such as animation and alpha transparency. For this reason, a Modula Image Gallery supports a wider variety of media than other plugins. Learning
how to use a Modula Image Gallery is quite simple. To begin, click on the icon that says "Modula" and select your choice of gallery from the dropdown menu. This is how simple it is to get started. In addition, your gallery is easy to insert into a WordPress post.
Photo Gallery by 10Web
The Photo Gallery by 10Web provides easy and smooth functionality to publish an image collection. Moreover, 10Web is an all-in-one tool to prepare a professional gallery prior to online publishing. For instance, this plugin offers great-looking photo galleries and SEO capability. Search engine optimization must be considered if you want your gallery to rank well on search engines. The truth is, no matter how beautiful your photo gallery is, it is useless if it's undiscoverable. All things considered, the features of 10Web help you to web optimize your photo gallery. As a result, your gallery is both beautiful and more likely to be found online. With that said, Photo Gallery by 10Web lives up to its name as a useful and multifaceted plugin. You get the best of both worlds in gallery design and SEO features. So download one of the best WordPress gallery plugins today.
FooGallery
The dynamic features and versatility of the FooGallery WordPress include iFrames, forms, and more. Unlike the standard version, the Pro version offers the ability to import images from many sources. Hence, Adobe Lightroom users are able to import photos from their application into FooGallery. As a result, your creativity and workflow are more streamlined and convenient. In addition, Foo offers astonishing flexibility for the user who visits your website. For example, a visitor has the option to display images from their personal social media account. Given these points, FooGallery Pro is quite amazing. However, don't sleep on the standard version of this plugin. Within it, you have every design element that is necessary to create a great gallery. In terms of FooGallery pricing, the standard version is free, while the Pro version is not.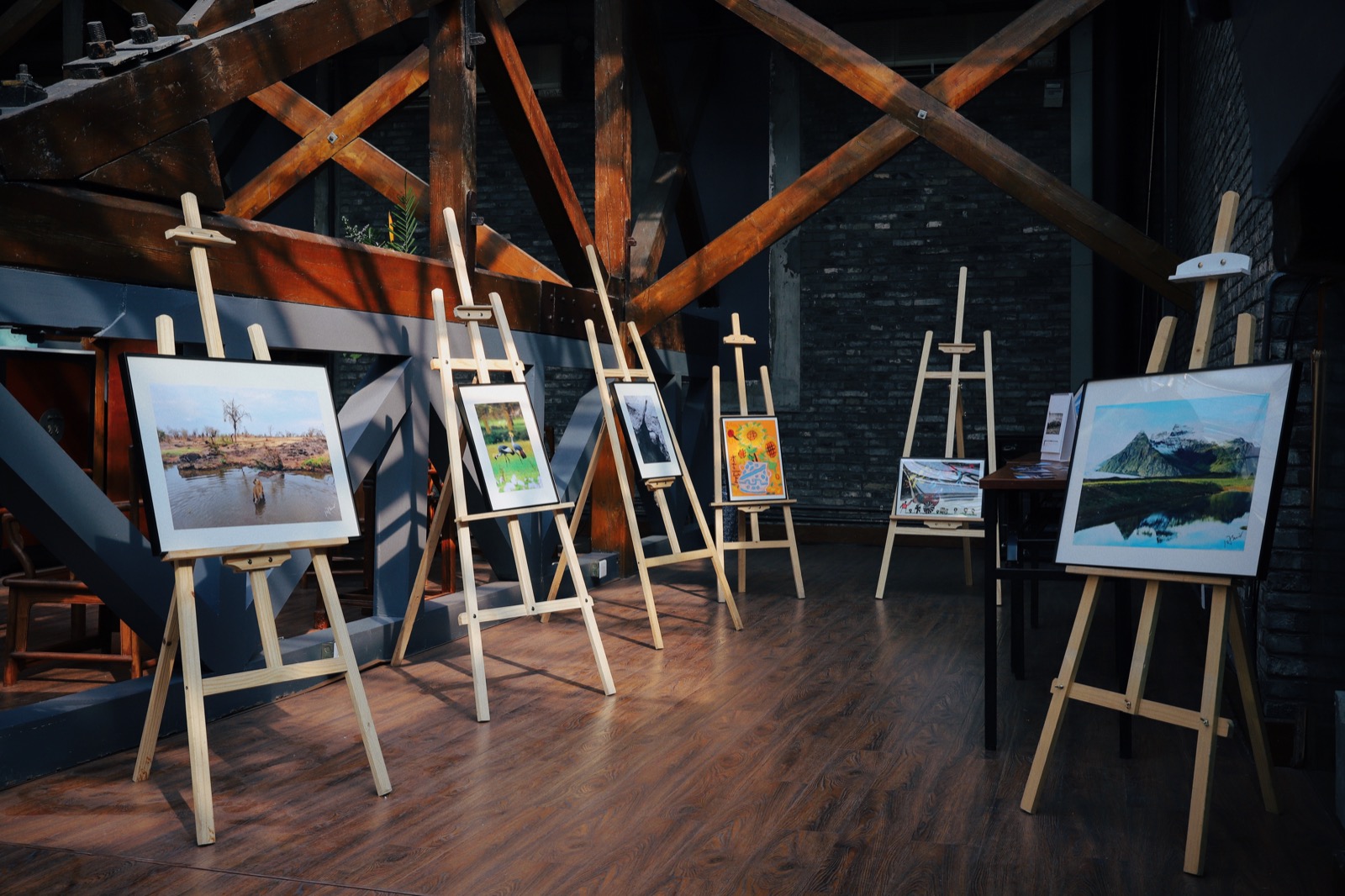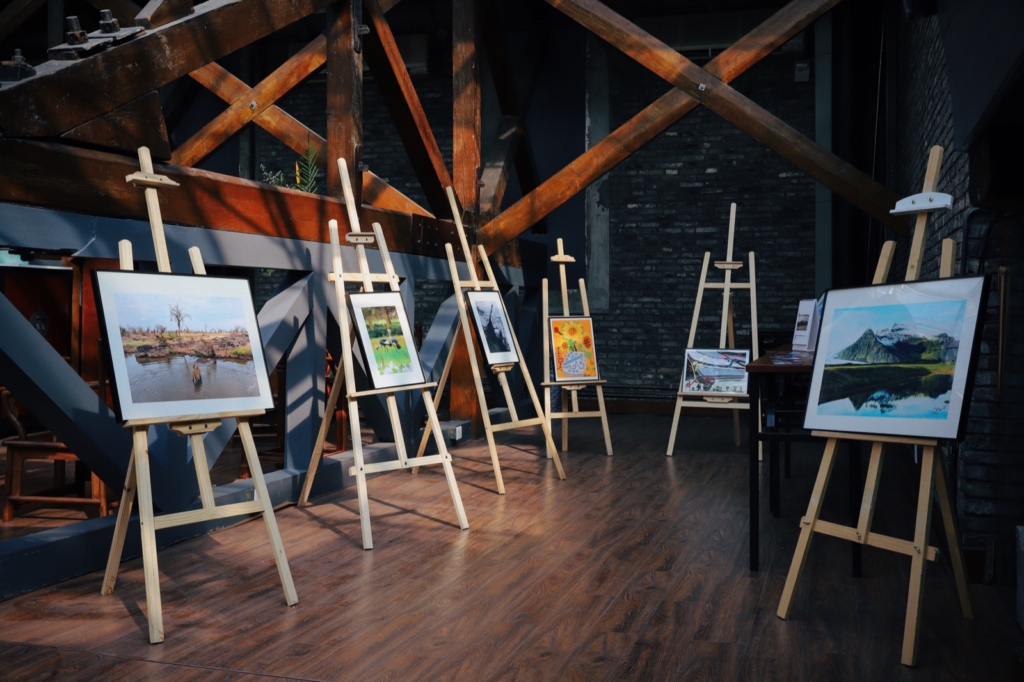 Jetpack
Overall, the amount of editing and design functions contained in the Jetpack plugin is huge. For that reason, it stands out as one of the best WordPress plugins to publish photography online. Additionally, Jetpack is outstanding in its ability to function smoothly while maintaining security over your work. To illustrate, the plugin will save your work through automatic backups. So even if you type a single word, rest assured that it will be safe and secure. Optimal security and functionality are at the heart of Jetpack. Fortunately, the security and performance benefits of Jetpack provide stability in the user experience. As a result, your creativity flows freely and your gallery design will reap the benefits. In addition, your website is secure from online threats such as spam or malware. In terms of social sharing, features such as comments, subscriptions, and a contact form exist.
Justified Image Grid
Save time creating a WordPress gallery and instead embrace the ease of use that Justified Image Grid offers. Named after its unique gallery, Justified Image Grid is a WordPress plugin that offers a justified tile gallery layout. With this design power at your fingertips, it is not difficult to create an attractive web photo gallery. In fact, Justified assists in the design process through its ease of use and simple functionality. For this reason, WordPress publishers without technical experience are comfortable using this tool. With little effort, publishers are able to transform existing photo galleries into a justified image grid. For instance, use this plugin to assemble your Flickr or Facebook photos into a justified image grid. New users, learn how to use Justified easily with the justified image grid documentation.
Everest Gallery Lite
The Everest Gallery Lite plugin is a simple, straightforward way to create an intuitive online photo gallery. With ease, you can install multiple layouts within a few clicks. Within each layout, numerous sub-layouts are accessible for your creative needs. Overall, your gallery designs are kept in order with Everest's Backend Drag & Drop Gallery Builder. Coupled with excellent layout options, are the outstanding hover effects of this plugin. A hover effect is a visual element associated with your images and triggered by user interactivity. To illustrate, a hover effect occurs when someone moves their cursor over an image in your gallery. Each gallery features attractive hover effects which are also easy to manipulate. In fact, you don't need any coding experience in order to create a good hover effect. Simply choose the pop-up, animation, zoom, or another hover effect for your images.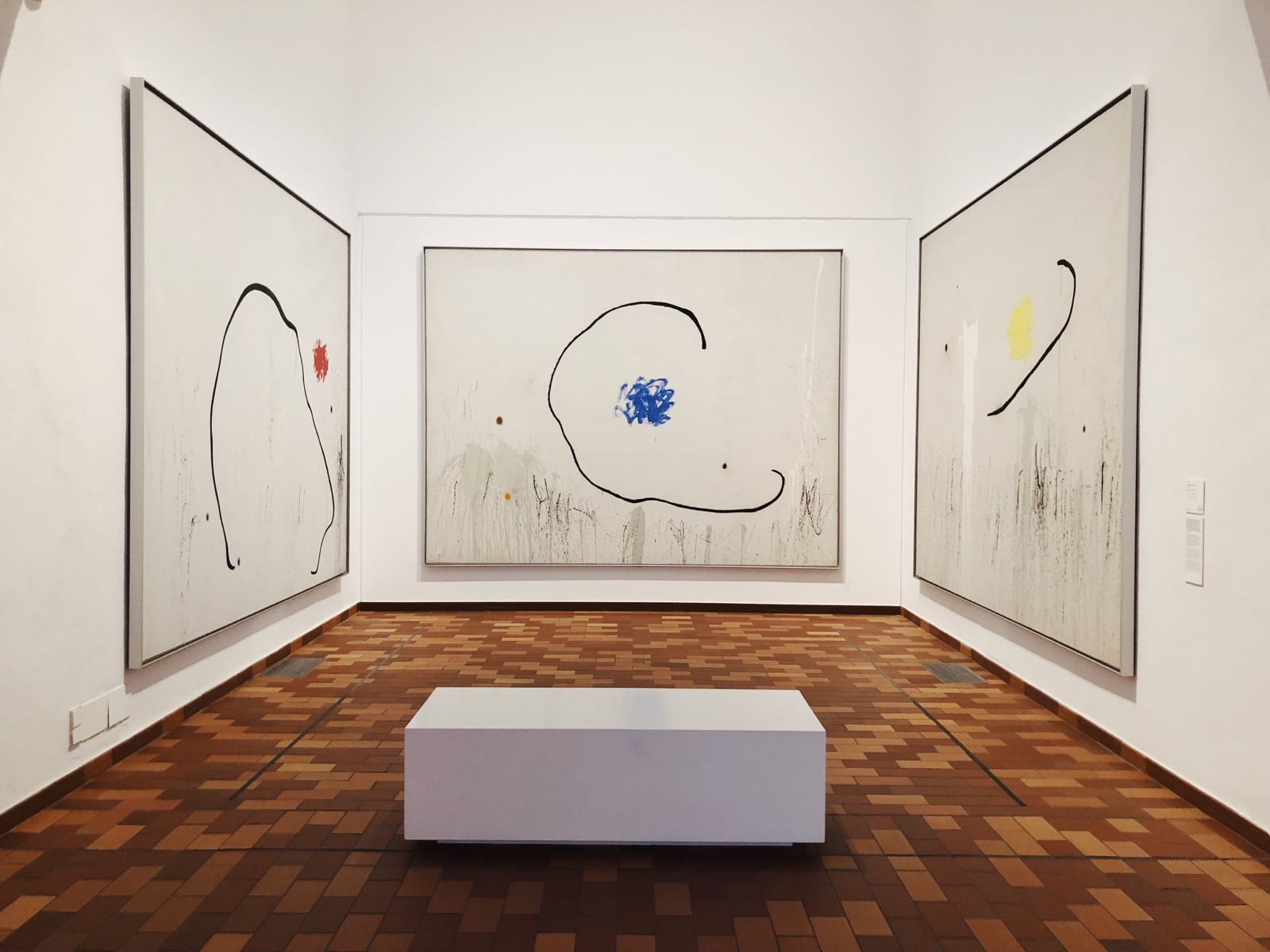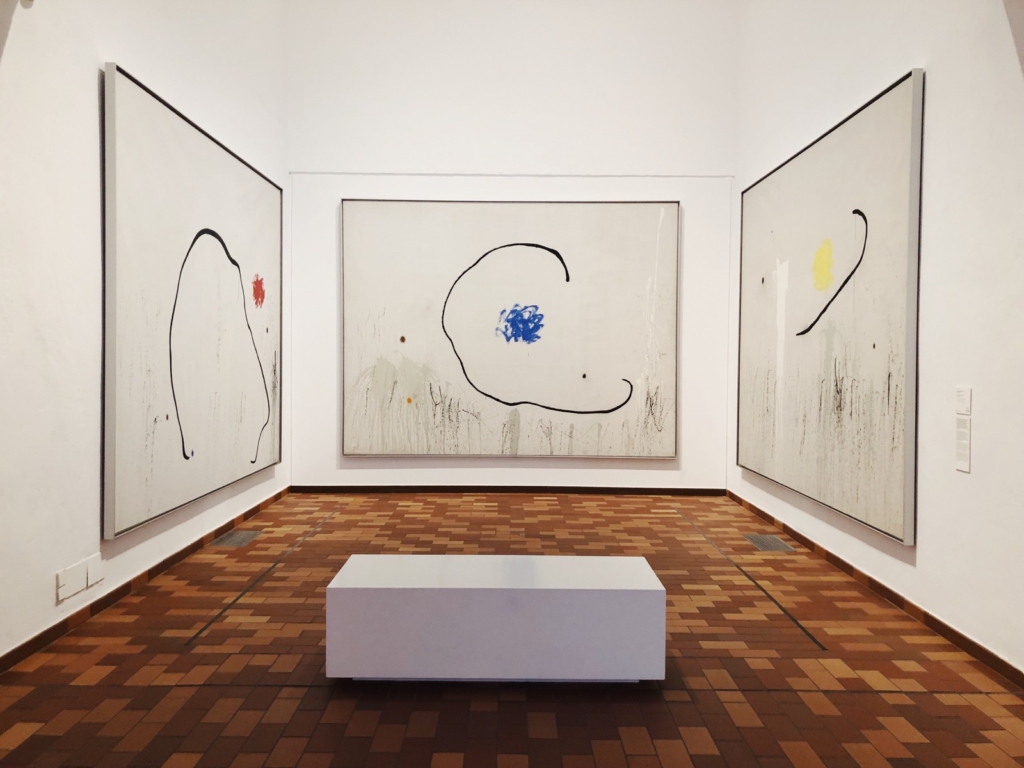 Image Gallery by Robo
Based on the advanced functionality it has, Robo Gallery plugin lives up to its name. For one thing, many users regard it as one of the best WordPress gallery plugins. Robo Gallery excels above the rest with its superior settings and functionality. Furthermore, Robo is so sophisticated that it makes many other gallery plugins seem limited in comparison. First of all, this plugin is stocked with a number of professionally designed gallery templates. With these pre-designed layouts, you are already on your way to achieve an attractive gallery design. Secondly, Robo Gallery offers an array of settings that allow for limitless creativity. Custom layout settings allow you to change the size and dimension of your gallery. Additionally, Robo Gallery has an Advanced Media Manager for photo importing. With this manager, uploading and basic editing of your images is a breeze.
Meow Gallery
Welcome to one of the best WordPress gallery plugins with the most options for free. Meow Gallery is designed by a photographer who understands the importance of photo display. Software engineer Jordy Meow presents a gallery plugin that accommodates many types of publishers. To explain further, Meow Gallery has 3 different gallery creation options. One is the Gutenberg Editor, another is the Standard Editor and the other is the Gallery Shortcode. Each of these 3 editing options controls the design of your gallery on WordPress. The Gutenberg editor
will convert any existing galleries you have to Meow Gallery Block format. However, by using the Standard Editor, it is quite simple to create a new gallery. On the other hand, the Gallery Shortcode will help you pick a gallery template. Simply choose a gallery template you like from the layouts page and load it up.
Portfolio Gallery
Portfolio Gallery is a WordPress gallery plugin that is filterable and accepts a wide range of media. Henceforth, this tool creates galleries that are easy for viewers to navigate through. The Filter functionality of Portfolio Gallery is not unique, however, it offers some of the best filterings. Upon visiting your WordPress website, viewers will easily filter through your media in a Portfolio Gallery. The truth is, Portfolio templates help you to design a gallery that looks great and is navigable. Versatility and media compatibility is another outstanding feature of this plugin. With that said, use this plugin if you are an artist, e-commerce brand, videographer, product salesperson, etc. As a result, your product will shine to an online audience thanks to this WordPress tool. In addition, Portfolio is versatile enough to customize the built-in gallery templates using CSS and JS.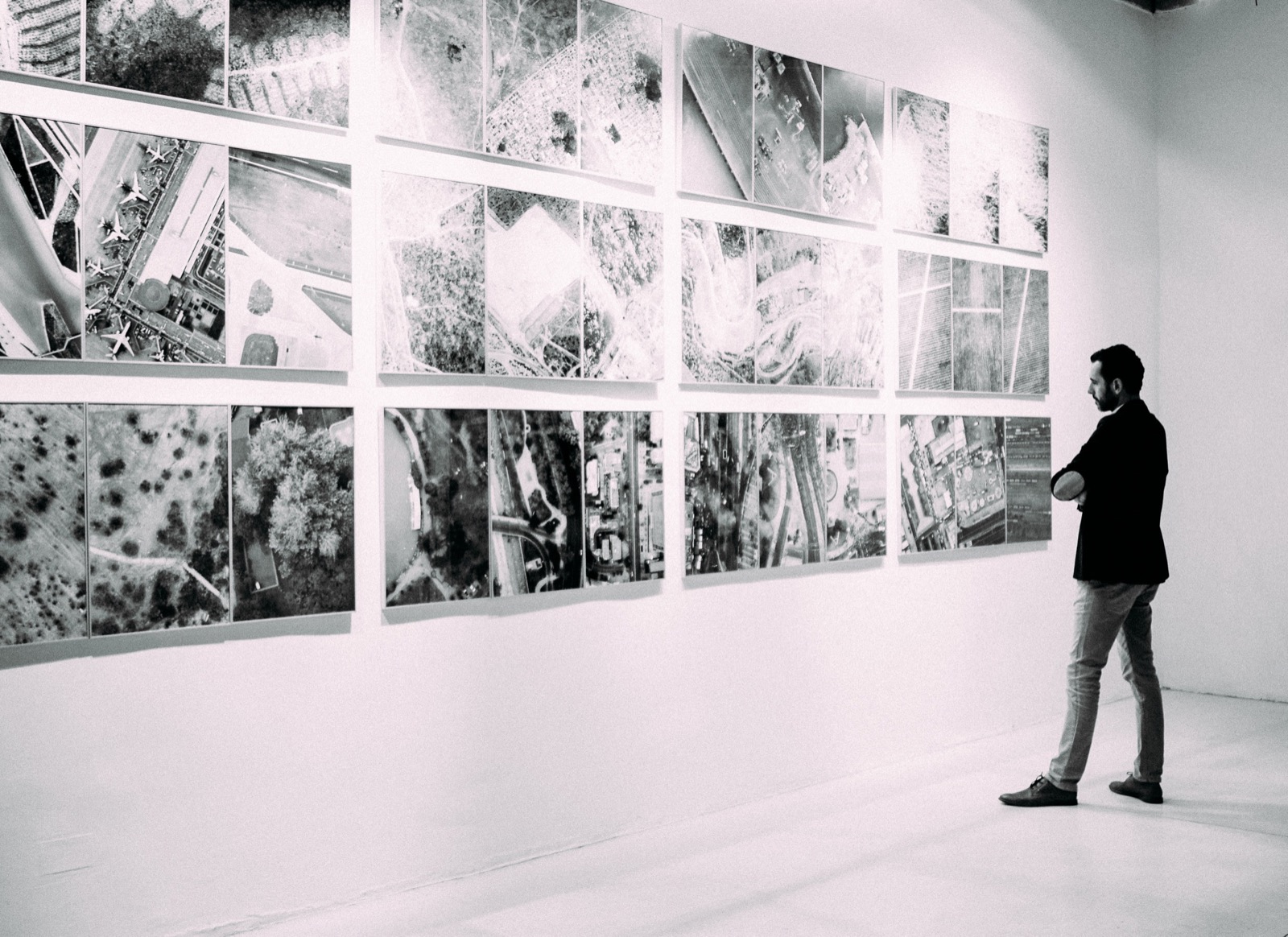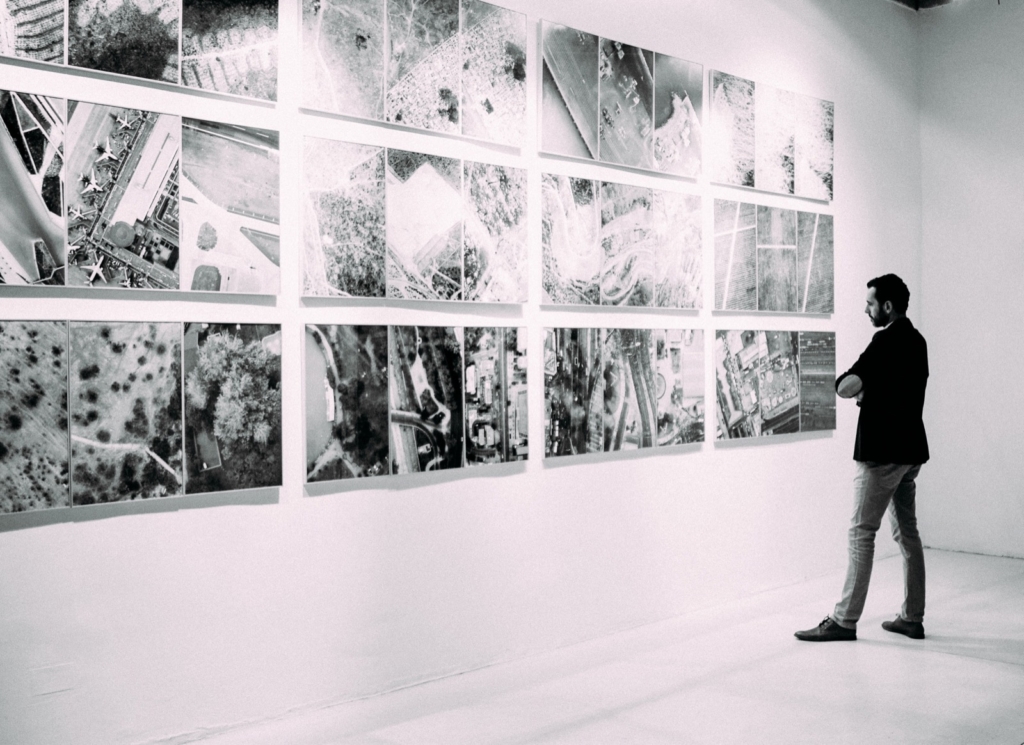 Flagallery Photo Portfolio
Smooth-operating and responsive are just a couple of ways to describe the Flagallery Photo Portfolio plugin. Remarkably, it outshines many WordPress gallery plugins. For example, its outstanding functionality enhances the viewing experience of your gallery. To illustrate, Flagallery's lightbox reacts with a simple swipe of the viewer's cursor. In addition, there is an option for viewers to easily zoom in on your photos. In regard to customization, the sky's the limit with this tool. Whether you're lazy and want to quickly design a gallery or custom-build one, choose Flagallery. Combined with the Amron skin, it is a very powerful gallery design tool. This free plugin will display your gallery correctly across a wide range of devices. In terms of support, you have the best with this plugin. Should any issue arise, the Flagallery team is available and ready to problem solve.
Gmedia Photo Gallery
Many users of the Gmedia Photo Gallery plugin remark about the ease of use and many useful options. With all things considered, this tool is useful for WordPress publishers who seek both simplicity and power. Gmedia provides a simple way to get a beautiful gallery published without using advanced features. However, the advanced settings are readily available if you choose to use them. A user-friendly dashboard makes it easy to navigate Gmedia. In addition, Gmedia provides custom modules with templates to start a gallery design quickly. Within a few clicks, choose a module, apply some edits and launch a stellar media gallery. Due to its ease of use, designing a gallery is easy in Gmedia. On the other hand, advanced settings allow for more detail-oriented customization of your gallery. Furthermore, each of your settings is available to recall if necessary.
Conclusion
In conclusion, WordPress gallery plugins have a wide variety of features to assist you in creating the perfect gallery.