Learn how to create a photography blog in this guide.
The digital world has given us several opportunities to earn money. Today, by leveraging the right platform, you can easily create a source that generates a healthy income.
Out of the numerous ways through which you can make money, starting a blog is one of them, specifically starting a photography blog.
Whether you're a professional photographer or one with amazing creative skills that can entice and engage the audience, you can easily start a WordPress photography blog to attract a photography-loving audience.
If you're worried about the feasibility of this business plan, then let me tell you that in the U.S. alone, there are more than 250,000 people a month who express a keen interest in photography.
Moreover, you can also inspire and educate your audience through your photography blog to ensure you create a community passionate about photography.
Therefore, the article that I'm writing today will help you start a photography blog to earn money. I will also tell you how you can combine your photography WordPress blogging website with the innovative NextGEN Gallery to seamlessly sell their pictures with the help of the plugin or any other technology.
So, without any further ado, start minimizing the education gap that you have at the moment regarding starting a photography blog and start creating content that is loved by your audience and search engines both.
How to Start a Photography Blog in 10 Steps
Before getting started on learning how you can start a photography blog, know that starting this blog solely for the purpose of earning money isn't going to help you much because eventually, you'll get bored or fed up.
Creating blogs is an art, and you should have a passion for it. It will be this passion that will help you achieve your money-centric goals. If you have a passion that this passion will enable you to share your interest with the world wholeheartedly.
Whereas solely focusing on the money will leave you wondering if starting a blog was even a good choice from the beginning.
Additionally, suppose you've got a passion for blogging. In that case, it will be relatively easier for you to learn about new technologies like NextGEN Gallery or the NextGEN Gallery Pro that would solidify your success in the digital world.
With the passion and integration thingy out of the way, let's cut to the chase and start understanding the steps of creating a photography blog.
Deciding the focused type of your blog
There are literally several niches within the photography blog that you can target. These niches define specific sections of the photography domain, and once you've decided on your directions, it will be comparatively easier for your to start your photography blog than starting blogging on various niches at the same time.
So, you've got the point right, before getting started on blogging, you need to select a niche. In contrast, opting for blogging before researching ensures your fastest way to failure.
Therefore, what you can do is that you can take time, decide what topic you want to blog on, focus on the niche and create random but innovative topics that are all set to engage your audience once they go live.
Moreover, here are the primary niches of the photography world, and it is recommended that you choose one or two out of them for your blogging efforts:
film photography blog
travel photography blog
food photography blog
fashion photography blog
street photography blog
food blog photography
lifestyle photography blog
landscape photography blog
nature photography blog
aerial photography blog
wildlife photography blog
sports or action photography blog
portrait photography blog
architectural photography blog
event photography blog
wedding photography blog
So, from the above-mentioned list, you can easily choose whatever attracts your attention and start a photography blog on that. After selecting a niche, you can also focus on increasing sales, selling products, or more. You can also use various plugins like NextGEN gallery to improve your photography sales further.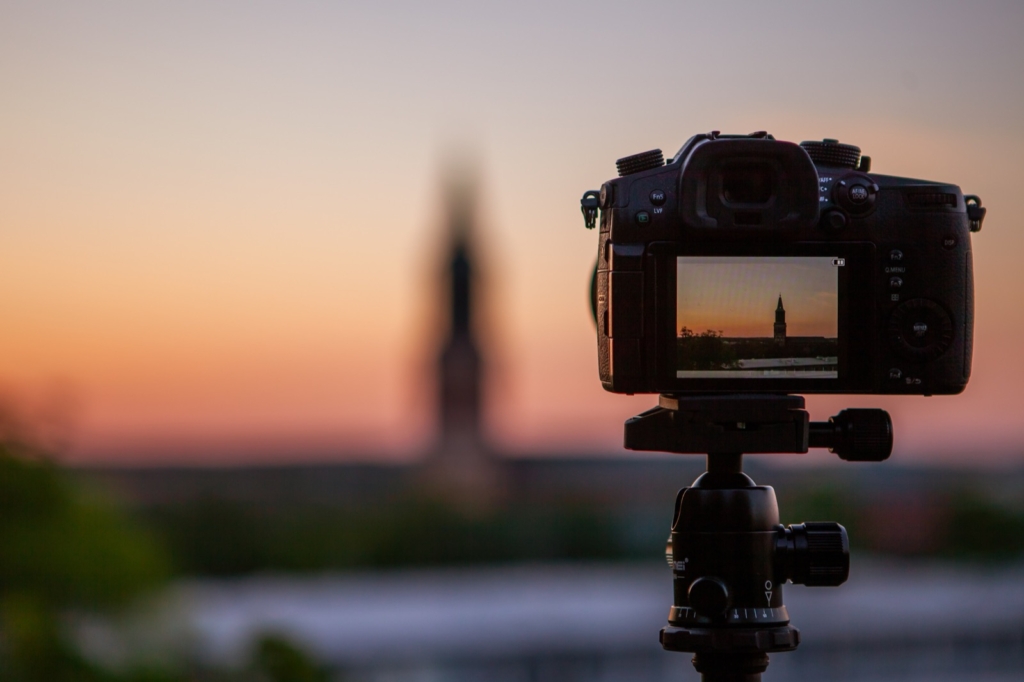 Understanding what you're getting yourself into
After choosing the type of photography that you want to capitalize on, you can go on to further dig deep into the selected niche to discover what is involved in it.
For example, if you've selected wildlife photography, there's a lot of things involved in it. For example, you want to specifically capture the pictures of birds, lions, tigers, or crocodiles. Know that every type of photography is different from the other one; hence, you need to understand what you're getting yourself into and how you will be able to do it like a pro.
So, for starters – here are some ideas that will help you to get started on your photography type:
Stock photography
For stock photography, you can focus on selling stock pictures which is a great business model, and you'll start making money immediately with the help of tools such as NextGEN Gallery or NextGEN Pro that allow you to sell quickly.
How will you start a blog?
Literally, there is still a lot of space left for innovation and making a unique digital presence in the digital zone. Therefore, you can potentially capture pictures specific to your selected niche and start writing blogs explaining whatever is going on in the picture.
A pro-tip here would be for you to leverage the storytelling approach to explain whatever you want to explain.
Reviewing equipment
Google is actually prioritizing product reviews according to the latest update it released, which is why at the moment, the approach of writing reviews of photography equipment would be a great choice.
However, speaking niche-wise, you can specifically review the equipment involved in conducting wedding photography or sports photography.
Device Wise
This part involves the creation of blog posts specifically catered towards writing down blogs that describe the functionality, features, advantages, and pros and cons of a device. Want an example? Well, you could start blogging about the iPhone cameras and how they're the best when it comes to photography.
Software Details
No matter how good of a photographer you're – there's always room for a little more retouching via editing. Hence, you can teach people editing and leveraging tools such as Photoshop through your blog posts.
With the ideas out of the way – let's hop on to our next step!
Choosing The Best Blogging Platform
After figuring out the niche, you can start searching for the best blogging platform. Let me tell you that some blogging platforms are paid, and some are free; however, when you're really passionate about creating a blogging site, I'd say to go for the one that best fits your needs.
So, without any further ado – let me give you all the best free platforms out there:
Wix
Blogger
Weebly
Blogger
You can read more about no-code website builder platforms: 10 Best No Code Website Builders.
Using free blogging platforms come with some disadvantages, however, and here they're:
An unprofessional presentation.
Limited customization capabilities.
Low monetization potential.
The account can be deleted at any time.
From the cons mentioned above, it is quite obvious that choosing free blogging platforms is just not a feasible option for you.
So, to build a successful blogging photography blog, you should use WordPress.org (paid), which has tons of features, huge potential, and used by millions worldwide.
Here are the reasons why I recommend WordPress premier:
The platform is user-friendly.
Flexible and adapts to evolution.
You can select multiple themes and customize them according to your preference.
Free and paid plugins like NextGEN Gallery and Pro to aid you in selling better.
Mobile responsiveness.
Built-in blog support.
Considering the features mentioned above, it is pretty safe to say that considering a paid platform for your blogs. This way, not only will you ensure premium functionality and features but also, since your goal is to earn money – you'll be further determined to achieve it by leveraging the full potential of a paid platform. Additionally, you can also host your blogs on your domain.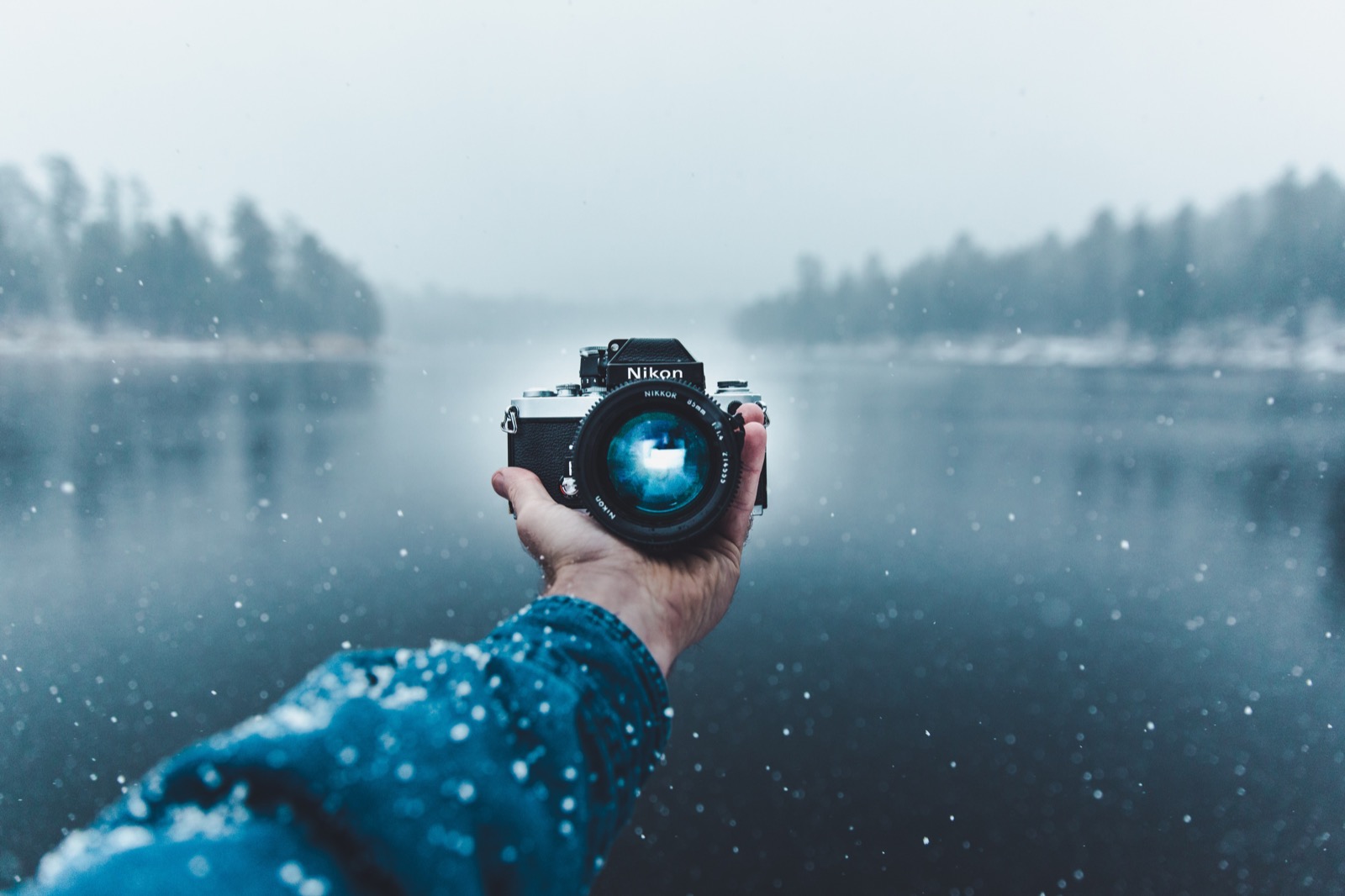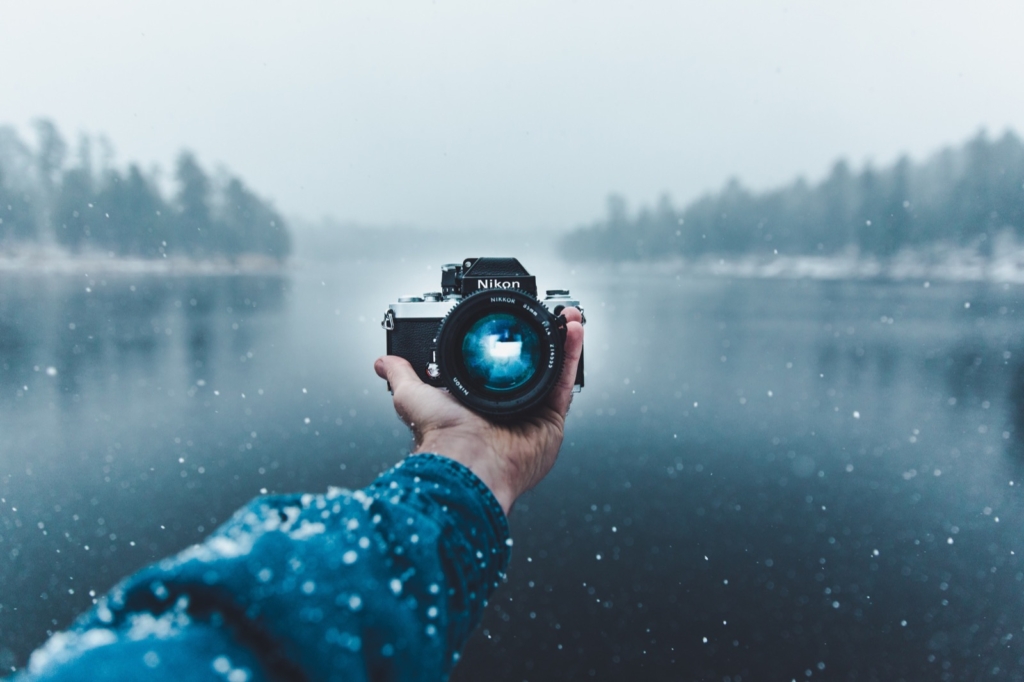 Selecting a domain name for your WordPress blog
The next step is to get started on looking for a domain name, and this simply means that you have to create a brand name for your photography blogging domain.
Everyone knows what a domain name is so, I'm not going to dive into the details here, but what I'm going to tell you is that domain name is actually your website URL or address that your audience will use to find your blogs. Therefore, be sure to make this domain name of yours 'catchy and engaging.'
Another recommendation that I would like to give you is that you should take your time while choosing a domain name. Don't rush this part, and don't be anxious; just take your time to find the perfect name that represents your blog and connects with your audience.
To help you in choosing the perfect WordPress blogging domain name, I've mentioned below some points that you should take into consideration while coming up with a domain name.
Buy a .com Domain Name
Stay Broad with Your Domain Name
Keep it Short
Make Sure to Alliterate
Get Creative
Add Extra Words
Think of a Concept
Use Tools
Don't Buy an Expensive Domain Name
Do Not Get Stuck Here
The steps mentioned above are very important to keep in mind while selecting or creating a domain name. Know that a domain name is your brand identity; therefore, it must be innovative and derived through in-depth research.
Just don't go for a name like "AndysAmazingWildlifePhotography.com" because honestly, nobody is going to type such a big name, and secondly, it looks bad and compromises the possibility of delivering more in less time.
Buying your domain and hosting
Once you're done with creating a domain name, it is time to buy that name and your blog's hosting. I've already told you about the domain name; however, the hosting will enable you to get your blog live in the digital world by renting out a digital space in the digital realm.
So, while searching for a hosting provider, select the one that is providing maximum features for your blogs because you'll be needing them in the long run.
First of all, hosting providers keep all your files safely backed up on their servers, your website is up nearly all the time for your audience, and you get more reliability, speed, and much more along with hosting.
Here is a comprehensive look at the best WordPress hosting for photographers.
Additionally, after buying the domain and hosting, all you need to do is install WordPress. You can learn to install WordPress easily from YouTube for free.
Choose a theme for your photography blogs.
After installing WordPress, your photograph blogs will need the perfect theme to represent professionalism and credibility in the digital world. Hence, you need to choose a theme that perfectly matches your brand perception and helps you stand out.
Although there are many themes that you can get for free in the digital world, I would recommend that you go for the theme that is paid simply because they've got more options than the free ones.
For example, a free theme would not be customizable or super-difficult to customize. And considering the fact that you need to create a WordPress blog that matches your audience's expectations and delivers an exceptional experience – with a free theme, this dream could get compromised.
This is why I would recommend you to go for the paid themes. You can go to Themeforest.com to get a paid theme for your blog. Know that a paid theme is always good to have because firstly, it comes with countless features.
And secondly, a paid theme would be customizable. Hence, you could easily tailor it to best fit your specific needs.
Supercharge Your Photography Website
Customize and Publish Your WordPress Photography Theme in Minutes
What are you waiting for?
Creating logos and pages
Once you're done selecting the theme, it is time to get started on developing a stunning presence in the digital world. For starters, you can sideline whatever your paid theme has for you. This includes functionality, features, designs, customization features, and more.
After that, you can upload your theme and get started on figuring out the pages you may want to include in your website. For starters, since you're starting a WordPress blog, you should opt for creating specific pages, aka general pages, that are there to help you provide your audience with the relevant and most important information.
I'm calling these pages general pages simply because they're included in every website, and since the dawn of the digital website, they've become imperative for every digital business.
So, here are the pages that you should have on your website no matter what:
About Page
Contact Page
Privacy Policy
Create a Logo
The pages mentioned above will provide all the essential details to your audience while they're visiting your website, and after that, you can focus on creating a logo for your WordPress photography blog.
Now for the logo, I recommend creating a logo in such a way that it feels connective, meaningful, and representing something photography-related. Don't just go for a logo that is there just because every brand should have a logo, no!
Just create an innovative and standout logo – one that becomes unforgettable.
Time To Start Blogging
After you're done with the pages, you can now start blogging on the different niches that you've selected. Know that you would need the help of an SEO to guide you on how you can create content that ranks in the SERPs.
Because if it doesn't rank, all the effort that you're investing in will go in vain because it won't be attracting traffic. Therefore, follow the SEO best practices while curating content for your photography-related blog.
I already gave you the initial approach on how you can get started on blogging; however, here, I'm going to tell you how you can start blogging so, without any further ado – let's skim through the content:
Sharing images on your blog about your specific targeted niche.
Pull some of your most interesting work and share it with your audience while explaining everything through your blog.
Answers the most asked queries of your audience through your photography blog.
Share your personal experience as a photography blogger to connect with your audience.
How-to guides are perhaps the best way to explain, entertain and engage your audience.
Since readers love adventure, share your stories with your audience. Take them on a journey to anywhere you want via photography blogging.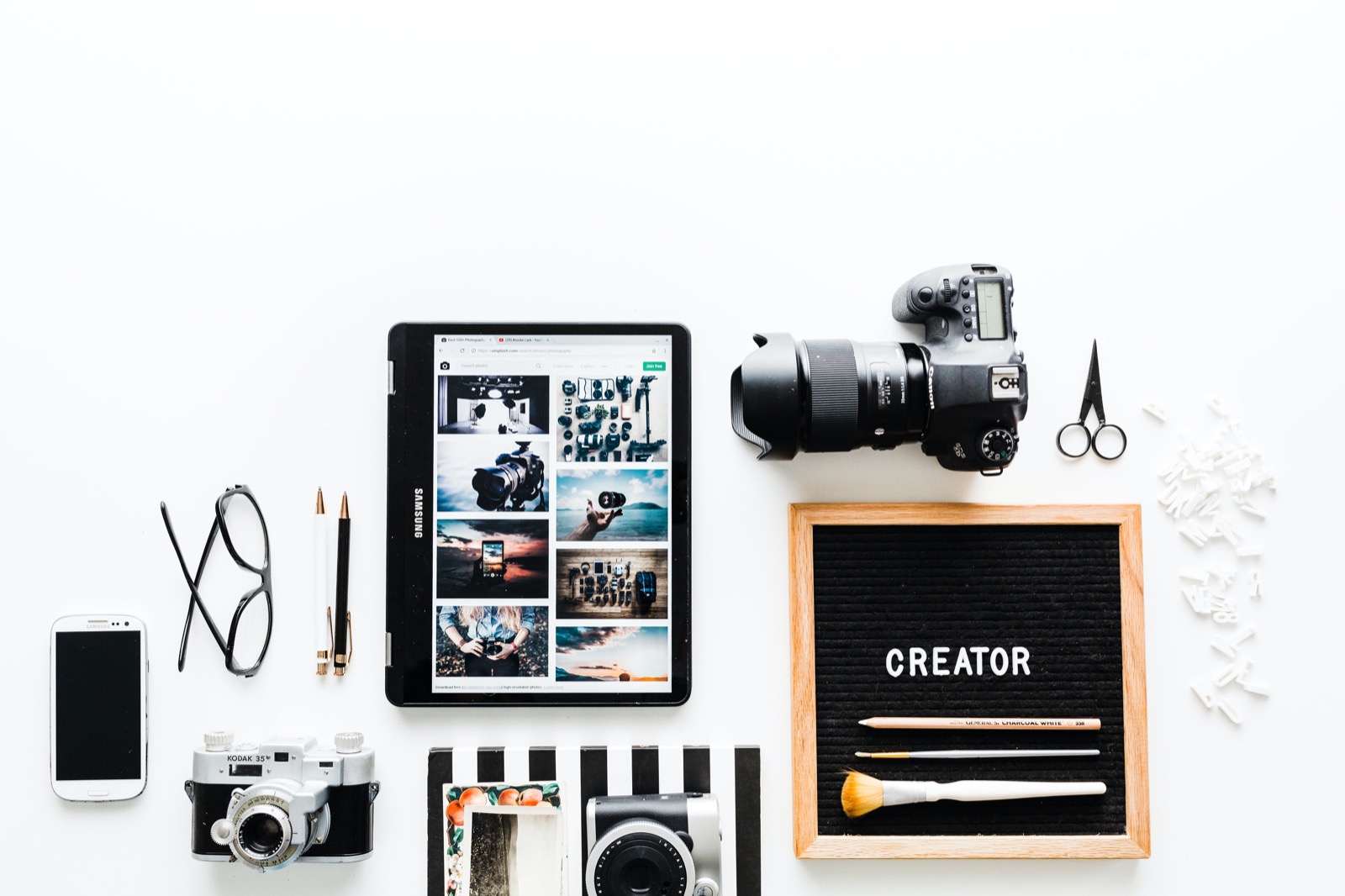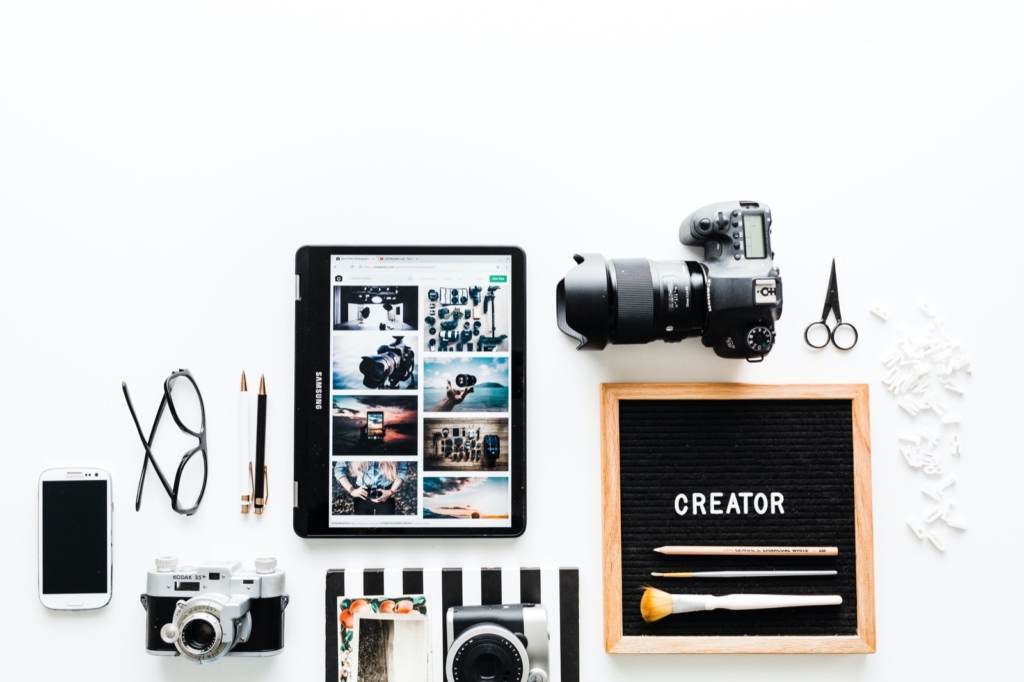 Promote your blog
Once you've got your blogs ready, content uploaded, and you're ready to roll. It is time to start promoting your blogs. Know that there's a lot of competition in the digital world, and your audience is certainly not going to come to find you during the initial stage.
You need to market yourself, create a following, promote organically, spread the word, and do much more to get the work done. Moreover, here are some ways to promote your new digital presence effectively:
Spread the word
This part involves the marketing of your WordPress blogging via telling/informing your audience that you've started a blog and come to read them or whatever you deem perfect for growth. You can also ask them to share your blogging site with others.
Social Media
Social media is perhaps the best choice to improve and promote your online presence, given that social media has the most of the followers and there is tons of audience there waiting for something new to arrive. Therefore, once you get done with blogs and finalizing your presence – just post your page in specific groups, share with people, and you can also opt for marketing your presence on Facebook.
SEO
Looking for a long-term, effective and super-viable way to promote your brand? Well, bringing your website on the top of Google SERPs for a specific set of keywords would be the best choice considering that Google gets an estimated 3.5 billion searches per/day.
Therefore, it would be best if you opt for SEO to give your photography WordPress blog maximum exposure in the digital world to get more traffic, leads, customers, and whatnot.
Lastly, I know it is getting a little vexing but hear me out on this. You've done a lot of work, from deciding the niche to selecting the topics to write blogs and finally buying the domain hosting and creating a website.
Now, the time is here to start making money out of your photography WordPress blog; therefore, all you need to do is provide maximum exposure to your online presence by promoting your digital presence.
Start Making Money
There are literally tons of different ways that you can leverage to monetize your app. I mean, you can use the NextGEN Gallery or Pro version to help you with selling your photographs.
Or there are other ways too. However, it is recommended that you don't try them all at the same time. The best approach would be that you make a smart choice by selecting a specific monetization strategy and work on it until you start making money from your photography blog.
Furthermore, here are some amazing monetization models that you can consider for your photography WordPress blog.
Google Adsense
The most viable, famous, successful, and rewarding monetization model among all is Google Adsense. You can implement this model as soon as you start getting traffic. Once you're there, you can place paid ads on your website for your audience to see. This placement, or in other words, 'renting out some space on your website,' generates money.
Selling Your Products
Once you've got enough traffic, you can also update your products on your website and start sharing them with your audience through your blogs. You can convince them to buy your products visually or verbally; it's your choice – the point is that you can make money out of this too.
Information Products
Information products are a profitable monetization model for your photography blogs. This model basically involves the creation of informative courses that you can sell online to earn money. For a photography WordPress blog, you can create an eBook or guide on "how to take pictures like a pro" and sell it to your audience.
Sponsored Posts
You can earn money by writing honest reviews of a product on your website for your audience to see, and for this, a company may pay you. However, the money depends on the traffic that you're getting. s
Affiliate Marketing
Affiliate marketing is when you're acting as a third part associate for a product, and getting it sold means that you earn a fair amount of money.
Phew! Conclusion
So, that's all I have for you today!
Everything I knew about generating money through photography blogging has been listed in this blog. Also, I hope you found everything you needed to know before starting a photography blog in my article. A final piece of advice would be that while selecting the niche, be sure to check out the competition.
Don't go for the niches that have tough competition because with a new website; it would get pretty challenging for you to maintain a competitive edge considering the fact that there are millions of brands competing for a single keyword online.
So, be smart – play safe! Use the tips mentioned on this list to get started photography blogging and unlock the opportunities along the way until you reach the point where earning money becomes easier for you.