We recently moved a website from Squarespace to WordPress. It was a very lengthy process and in the end, was well worth the effort because we discovered multiple things.
Moving From Squarespace to WordPress Is Worth It
It turns out that Squarespace renames every image you upload. That means if you upload an image that has a search engine optimized file name Squarespace renamed it to something not friendly to search engines in any way shape or form.
During the migration process, we had to rename every image so that they are search engine friendly.
The second major issue is also related to search engine optimization. By default, all Squarespace accounts have an option disabled that really should be on for everybody without question. This option, while disabled, actually removes all EXIF data from the images. That mean search engines are not seeing any information included within the images that were originally uploaded.
Moving From Squarespace
Moving was such a pain, but it had to be done, and the site owner wanted it to be done. It was a pain because all of the plugins recommended for importing content to WordPress from Squarespace did not work as expected. There are two reasons for this, the first being that Squarespace does not export all of its information into a WordPress readable file.
The second being that the recommended plugins for importing images from Squarespace do not work consistently, or at all.
So we went through the trouble of manually importing content including ecommerce content from Squarespace to WordPress. Fortunately, the website was not very large as it had a roughly 22 blog posts, 3 static pages, and 12 products. In the end, the products on the WordPress site were added using easy Easy Digital Downloads. It took me roughly two and a half hours to migrate this website when if it were WordPress to WordPress it would have been done in a matter of minutes.
How To Move From Squarespace
If you are going through the efforts of moving from Squarespace to WordPress we recommend hiring a professional to do it. There are automated tools and plugins that can do it however they're not reliable.   So look for a service that can do it for you and look to do it fast. Don't wait until your site has many blog post, pages or products.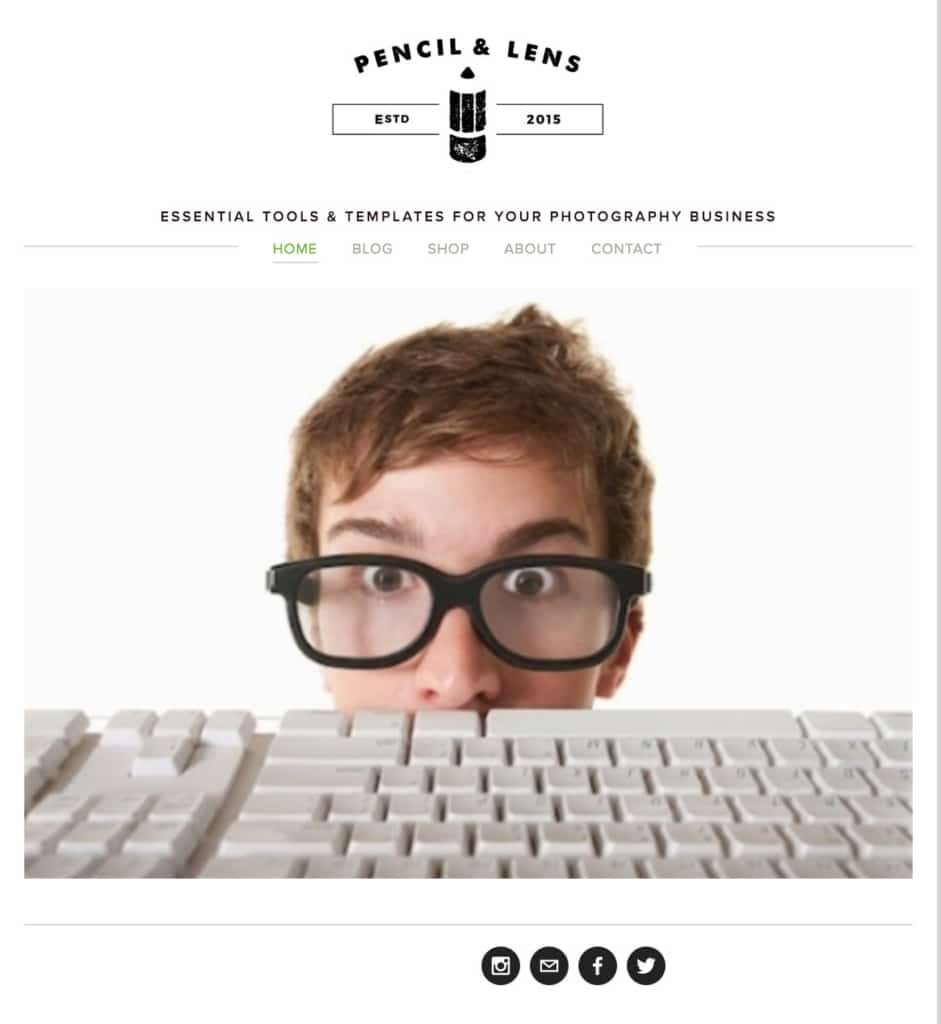 Do it while it's small because then the process is much quicker and much easier. But be aware that there will likely be road bumps and hiccups along the way because moving from Squarespace to WordPress is a pain. But as you can see it is important because you are limiting yourself by being on Squarespace and allowing them to hurt your business with poor practices for images (related to SEO).
The first step in migrating from Squarespace to WordPress is identifying a theme you want to use.
You can see in the first screenshot that the original website was very minimal. It was a clean white design with not much going on.
It turns out that the site owner liked our Lightly theme, so she picked that for the new website.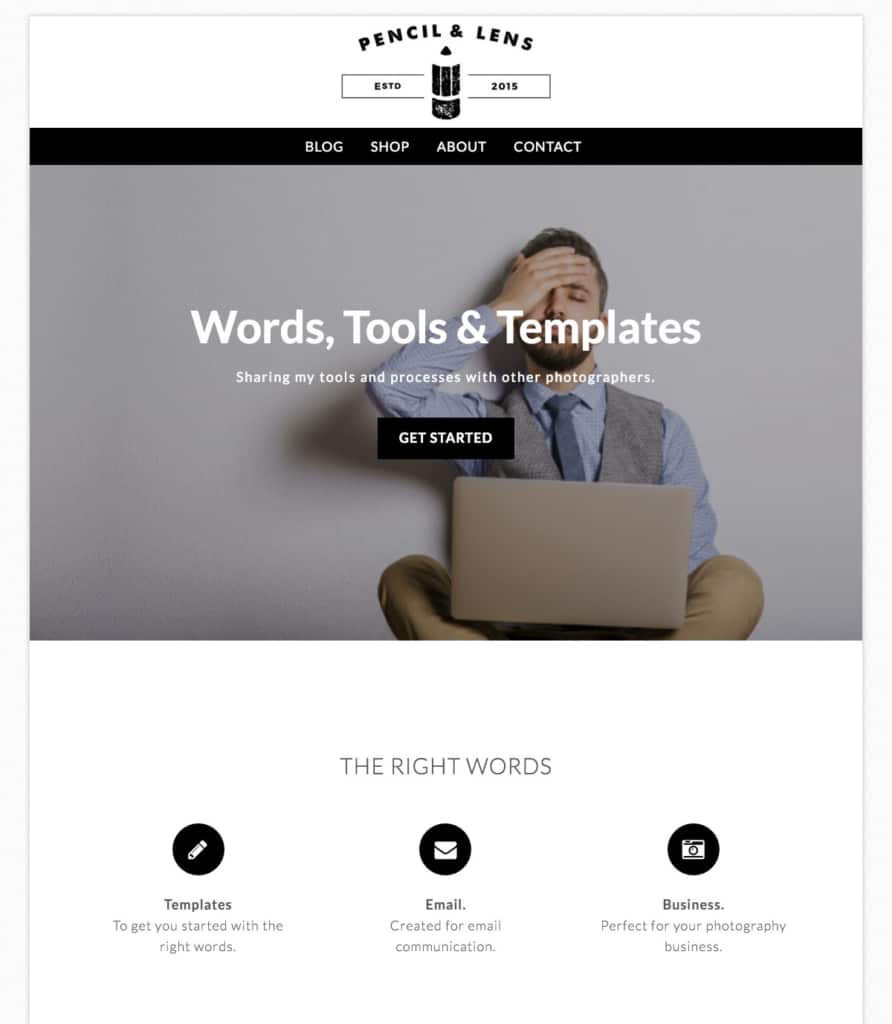 The new website is modern, built on the Genesis framework and hosted by us, proving Pencil and Lens with unlimited possibilities.
Once you have picked a theme, the next step is to go into the advanced settings in your Squarespace account and export the page and post data into a WordPress XML file.
Then using the WordPress Importer plugin inside of Tools, you can import the page and post content.
This will include embedded copies of images hosted at Squarespace. It will not, however, import the actual images into your WordPress site.
Import External Images is a plugin that we constantly seeing recommend for Squarespace conversions. However, we haven't had luck making it work. It could be that Squarespace blocks the process, or it could be something else.
There are many tutorials about moving from Squarespace to WordPress. But we want to make it known that none are perfect. That's an important part of this article.
Yes, you can move. No, it's not easy. Yes, it's important to move.
Squarespace isn't alone in bad SEO practices, though. From what I have seen, Wix implements a layer of javascript, which embeds an iframe of content. The content inside of the javascript-based iframe is the website content. That means when search engines are crawling Wix sites; they see no content.
It's a shame that services do this to their customers, but gladly that does not happen with WordPress.
(If you plan on using Squarespace though, we recommend reading this article on Squarespace blogging tips from our friends at Fotoskribe)
Would you like Imagely to build a Squarespace or Wix migration tool? Let us know in comments.
---
Thank you to Pencil & Lens for being a test case for Squarespace migration.
If you're looking for email templates for your photography business, check our Pencil & Lens!