Many WordPress photography themes look amazing, but are often lacking something of importance. That one thing being color choices.
Let's say for example, that you're brand uses red and blues for marketing materials. In theory you would want your website to also match this color scheme. If you pick a WordPress photography theme that is only "dark" or "light" then you're most likely limited to a using whites, blacks and grays.
In this article I'm going to share a bunch of WordPress photography themes that have multiple color choices so you, as the photographer and website owner, are not limited. Below is that list that you might consider looking at. Click on the images to view the theme information and to view their demos.
Colorful WordPress Photography Themes
Please keep in mind that each of these themes is not multiple themes requiring child themes for different color schemes. Unlike others, these have color scheming built right into each product.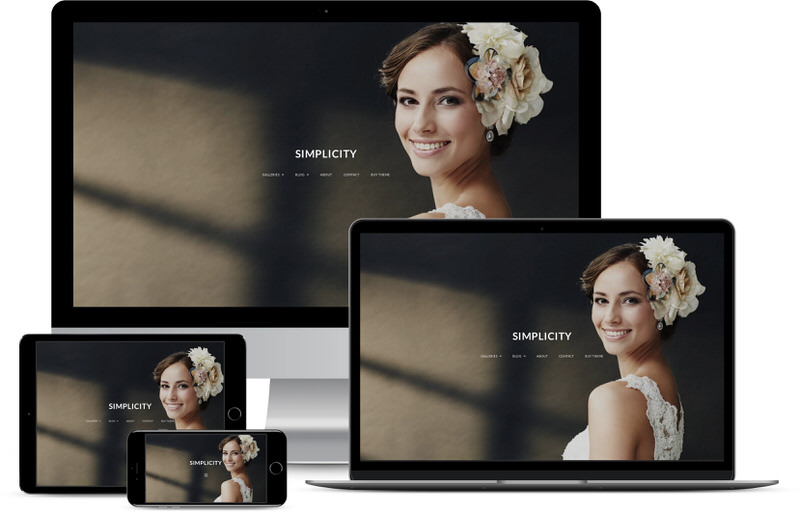 The Imagely theme is our own product and is a single powerful theme packed with multiple WordPress photography themes as presets. The theme has well over 20,000 photographers. Using the theme photographers can sell photographs with an eCommerce gallery or display galleries in a variety of other ways including slideshows. The theme is specifically designed for photographers in mind and that is obvious with the extremely simple customization system. Instead of needing to understand HTML or CSS, photographers can use visual tools to pick their colors, upload images and match all aspects to their own brand. The Imagely theme starts at $139 and comes with over 80 built-in presets.
Supercharge Your Photography Website
Customize and Publish Your WordPress Photography Theme in Minutes
What are you waiting for?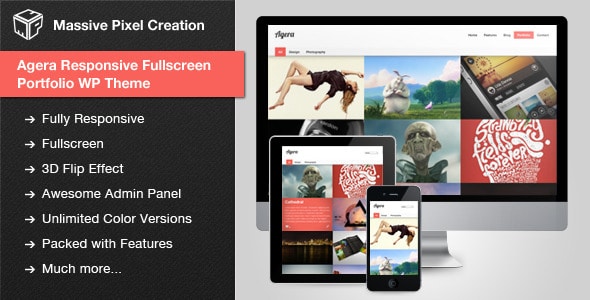 Agera is a full width grid style theme that also uses a visual tool to select branded colors for each element of the website. This theme sells for $40 at ThemeForest.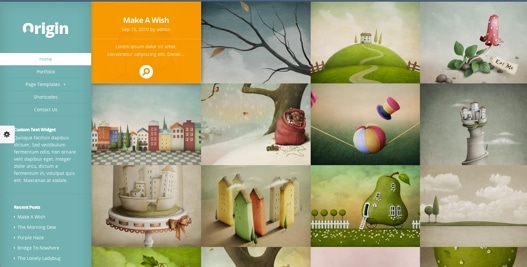 The Origin theme from Elegant Themes might look like Agera, but it's quite different. The theme comes with multiple color schemes and the Elegant Themes system allows you to further customize colors throughout the website. The theme sells for $39.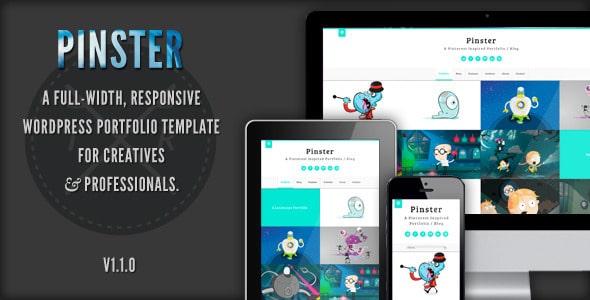 Pinster is another theme available from ThemeForest that looks like some others out there. But that's probably for a good reason - people enjoy the grid style. Pinster uses a color wheel system so photographers can pick their own colors around the website. The theme sells for $45 on ThemeForest.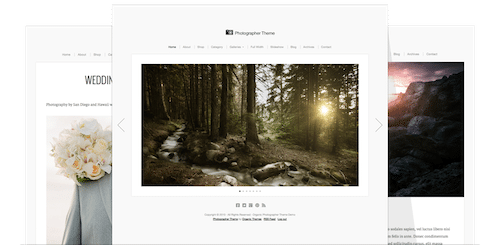 The Photographer Theme from Organic Themes uses posts for porfolios, has WooCommerce specific styling and a variety of shortcodes. To top it off they have a lot of color choices to work with. The theme is $69 from Organic Themes.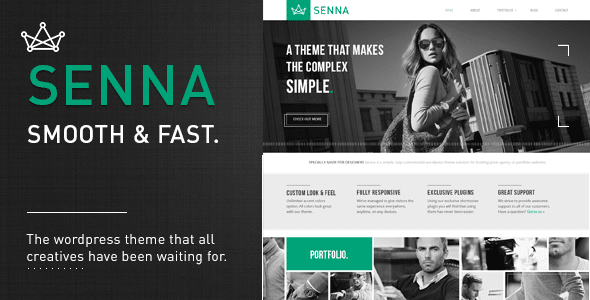 Senna is a very wide theme that when integrated with NextGEN Pro and customized using their color tool can produce beautiful WordPress photography themes. Senna sells for $45 on ThemeForest.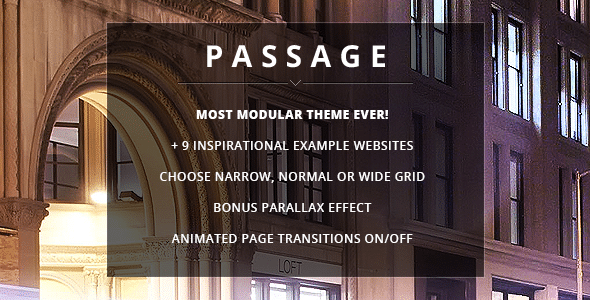 Passage markets themselves as a modular theme with unlimited colors and 500+ Google fonts. Sounds kind of like the Imagely theme, but Passage has different layouts. The theme sells for $45 at ThemeForest.
The Portfolio Theme from Organic Themes is very similar to the Photographer Theme mentioned above. The main difference is the layout, but the other features are the same. This theme also sells for $69 at Organic Themes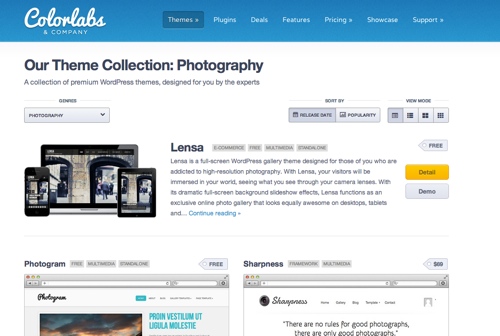 Lensa is amung the most popular WordPress photography themes out there due to its price... free. The theme integrates with third-party plugins and social media networks for galleries and eCommerce and also has a variety of color options. This responsive theme when paired with NextGEN Pro's Masonry Gallery can make your photography heart happy.
Want more?
SuperbThemes has a nice list of colorful WordPress themes as well.