Note from the editor: This article is an opinion piece from a guest author. It is also educational. However, it does not reflect the opinion of Imagely or its employees.
Whether you hate them or love them, there is no arguing that applying watermarks is a necessity when you're protecting your work online. With free stock photography sites becoming more popular, you need to make sure that your work is protected. We all know that once your photos are floating around on the web it is almost impossible to stop. That is why today, I want to share with you three methods that allow you to quickly and easily add a watermark to your images and deter those lazy photo thieves.
Free Tools
If you have a photo editing program on your computer, you can easily add text to your image. You can upload your photos into a program like Microsoft Paint and write your company name across the image. Once the text is added, you can click on the text, change the color to white and adjust the opacity level to 30%. This will create a watermark that has enough transparency that people can see your work but make stealing the photo very difficult.
The downfall with free programs is that the watermark will be a simple font and the options for customizations are very limited. The example below was created using Microsoft Paint.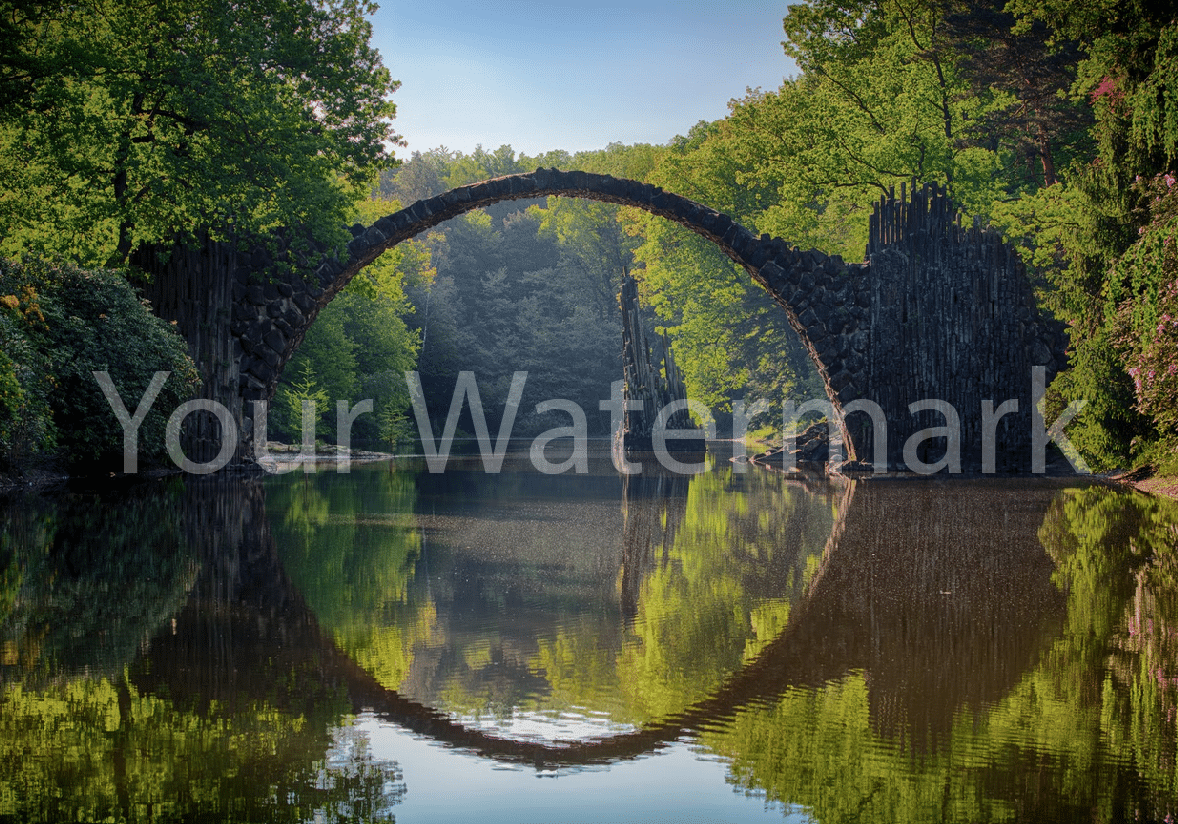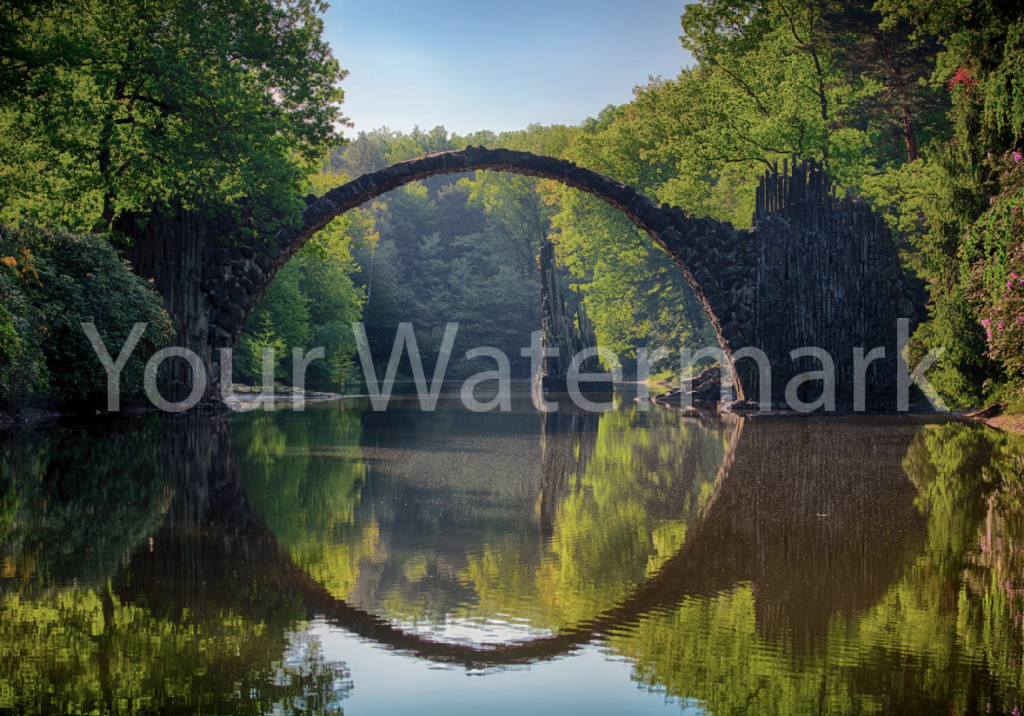 Online Tools & Plugins
An easy and more customizable way of creating a watermark is to use an online tool like NextGEN Gallery. NextGEN Gallery allows you to add a watermark to individual images or large batches. You can create a simple text-based watermark or use an image such as your logo.
Text
To create a text-based watermark, simply go to Gallery and then click Other Options > Watermarks. You can then choose "Using Text" from the drop-down menu and follow the steps below.
Position: Choose where you want the watermark to appear on your image. Adding a watermark to the center of the image gives you the most protection and makes the image more difficult to steal.
Offset: Offset allows you to add padding to your watermark based on pixels.
Click "Show Customization Options".
Text: Enter the text you want to use for your watermark. I would recommend your personal or company name but you can use something more generic like "Copyright".
Opacity: Opacity tells you how transparent the text will be. 100% means that the text will be completely visible. Watermarks are typically between 30% and 60%.
Font: Select the style of text you want to use. You can choose between two fonts, YanoneKaffeesatz-Bold and Arial.
Colour: White is the most common color for watermarks but you can try different colors to see what you like best.
When you are happy with the watermark, click 'Save Options'.
Image
If you want to create an image-based watermark you also go to Gallery and then click Other Options > Watermarks. The drop-down will then allow you to select "Using Image" and set up the watermark by following these steps:
Position: Choose where you want the watermark to appear on your image. As mentioned above, I would suggest you center the watermark to get the most protection.
Offset: Offset allows you to add padding to your watermark based on pixels.
Click on "Show Customization Options" to see the available options.
Image URL: Include the absolute path to that image if possible. You can upload that to your WordPress Media Library.
Once you have added the image you can try more customizations or click "Save Options" once you are finished.
Below is an example of a logo watermark.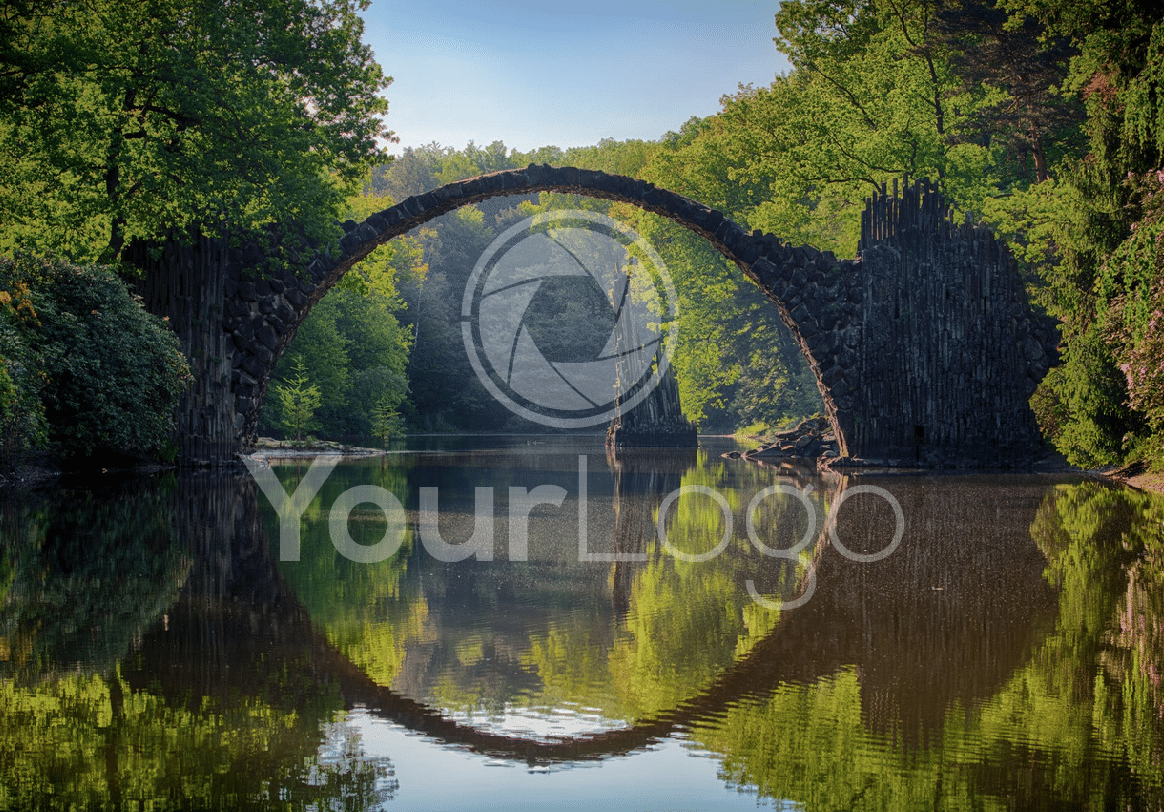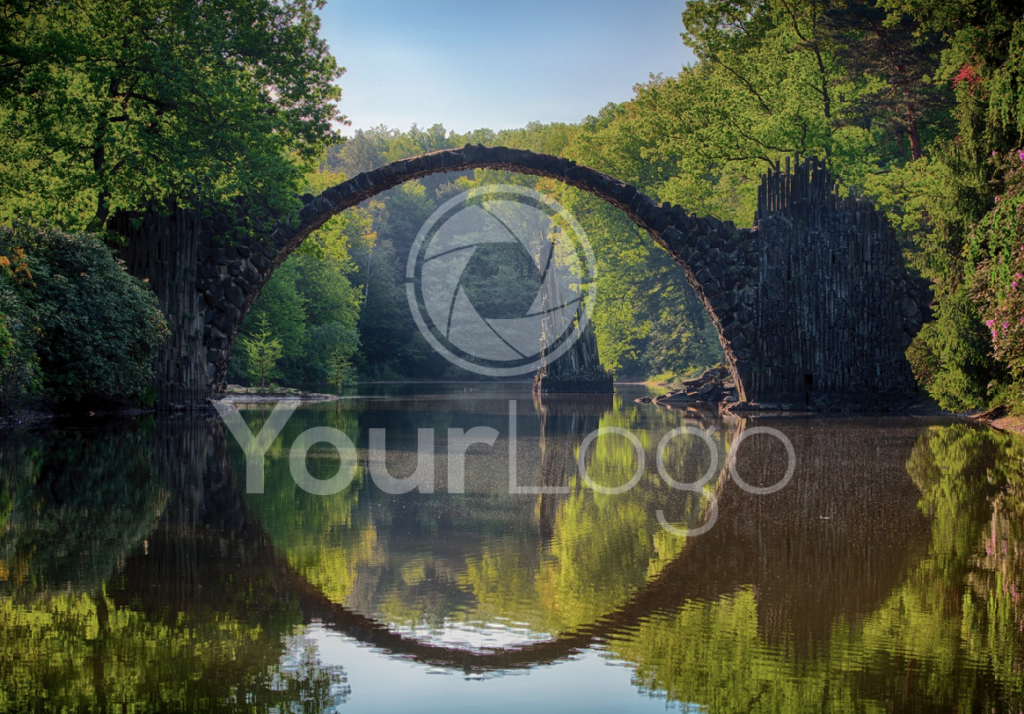 Professional Tools
If you want even more customization options and have enough business funds available you might want to consider a more expensive software like Lightroom Classic. This program has a much higher learning curve but it also provides a broad range of image editing capabilities.
To add a watermark in Lightroom Classic, click on "Lightroom" from the menu, then select "Edit Watermarks". You will see a pop-up window where you can opt to have a simple font watermark, add your logo or you choose from preset graphic options.
Font
If you select the font option, you can then customize the color, opacity, and style of the font. You can use any font family that you install in the software.
Graphic or Logo
If you choose a preset graphics or upload your own logo, Lightroom will walk you through customization options and give you a number of preset opacity layers. You can then select, place and size the watermark to your liking.
Once you have finished customizing, you can save and name your watermark. This will allow you to add this preset watermark to individual images or select Add To All to set up all your imported photos with the same watermark.
Final thought
No matter what tool you use, I want to stress how important it is to watermark your work. When professional photography is available for free online, it devalues the work we do and makes building a business more difficult. When you properly protect your work, you have more options for monetizing your photos and you set a precedent for other photographers. 
---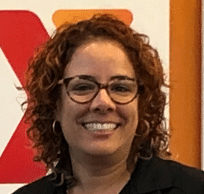 Amanda Crouse is a freelance photographer, internet marketer and mom of 3. She is passionate about all things internet and loves contributing to the online community in meaningful ways.