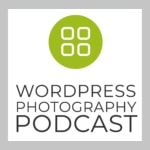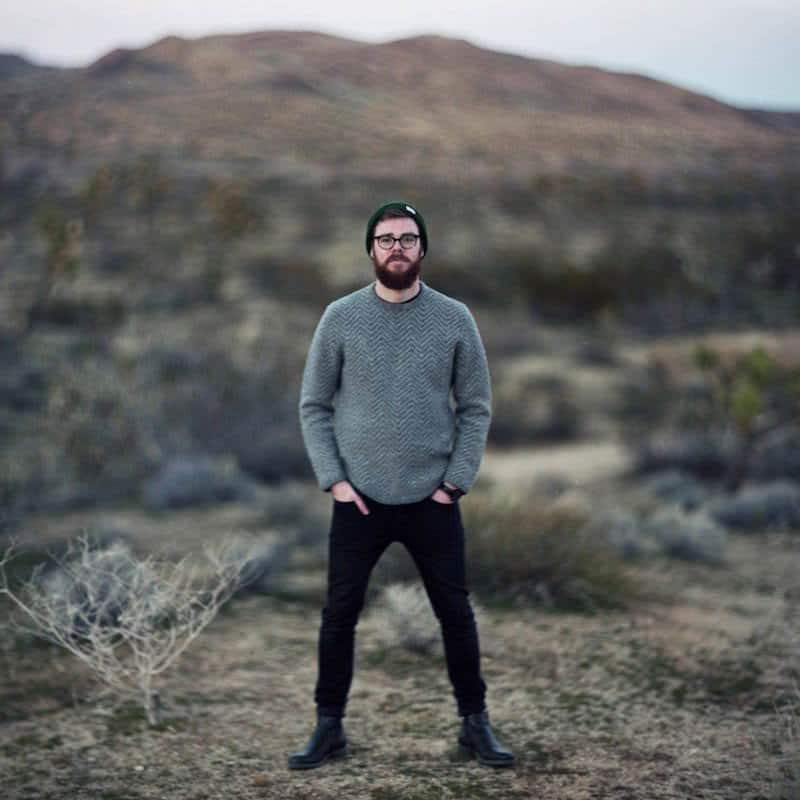 Mark Allen heads Flothemes product management and support teams. Working out of Europe, his background is in Finance and Banking, making a transition into the digital work in 2014 after a master in Software Development. Mark's passions include growing small teams, WordPress development and providing customers with first class products and services. Whilst his experience in the digital industry has been for a short tenure, working at Flothemes he has been able to accelerate his knowledge working closely with designers, developers, and the Flo community.
WordPress/Photography Related News:
Referenced Links:
Where to find Mark:
Transcription:
Transcription was done by Rev.com
Scott: Welcome to episode 15. My name is Scott Wyden Kivowitz, and I'm joined by my co-host, Rachel from FotoSkribe. Hey, Rachel.
Rachel: Hey Scott, how are you?
Scott: I'm doing well. Been a pretty busy week, last week at least. We just had episode 14 go out, and it's doing really well. That was the one with Aaron Hockley.
Rachel: Yes, yeah. Can't believe it's episode 15, can you?
Scott: I know.
Rachel: Feel like we just started.
Scott: I know. That means that we've been closer to the second Q&A episode.
Rachel: Yes, which I think is great. If you do have any questions, what's the URL, Scott?
Scott: Imagely.com/podcast/q.
Rachel: Yes. We try to address as many of those, and in, as simple of terms as we can, to really get your questions answered.
Scott: Yes. Today in episode 15, we have Mark Allen on the show. Mark, he heads up the Product Management and Client Support at Flothemes. Mark's passion include, growing small teams, WordPress development and providing customers with first class product experiences and services. I'm really excited to have Mark on the show today. I've been a fan of Flothemes' designs for a while. For those who don't know Flothemes, they make really beautiful WordPress themes. They have a bunch of plugins available. They also make some websites that you've seen, while you've browsed the Internet, like Fundy software and also Jeremy Cowart's website, and a bunch of others. Welcome to the show, Mark.
Mark: Thanks, guys. It's great to be on today and talk to everyone.
Rachel: Welcome, we're excited.
Mark: Interesting conversation.
Rachel: Yeah, we're excited to get you to dig in, in all your WordPress secrets. You guys have definitely done some beautiful custom work. Then, talking about your themes and the things you have available for photographers, specifically.
Scott: Yeah. Before we get into, what's going on with you and Flothemes, let's talk about some WordPress news. I got 3 things today. I'll keep them very short. First is, the last time we spoke in the last episode, there was a WordPress 4.5.1, was available. Now there's a very important update that, hopefully you've already done. If you have not done it already, update to 4.5.2. It patches 2 security vulnerabilities. Again, like always, run your backups and then update your WordPress.
Then I want to say, at Imagely, we actually just announced free SSL certificates for all hosting customers.
Rachel: Which is awesome.
Scott: Which is awesome. It's very easy to install. It's like literally, two clicks to install it. We automatically set it up for you in about 10 minutes.
Rachel: SSL helps, now, with Google and SEO, right?
Scott: Correct.
Rachel: It's a good thing to have.
Scott: Yeah. Google, now takes that into consideration for the ranking factors. In theory, you should be ranking better, if you have an SSL certificate, which basically means, instead of http://, it's https://. That's the easiest way to break it down. There is a lot more that goes involved, that's involved with the SSL certificate. In simple terms, it changes the http part of your website.
Rachel: Yeah. It just makes it a little bit more secure in today's, who knows what, secure world. A lot of hosts will charge you for it. Imagely is offering it to photographers for free, on their hosting service, which is awesome.
Scott: Yeah. Typically it costs between 50 and 100 for an SSL certificate, each year. There are two types of certificates. There's a standard certificate, which is per domain, and then there's a Wildcard. Wildcards are not free currently, those are an added fee. The standard one is free. Now Wildcard basically means, you can have the SSL certificate on your website.com, but it could be used on subdomains, any subdomains you want.
Rachel: Oh, interesting. Okay, well, good. Learned a little about SSL. Thank you.
Scott: We'll link to that, in the show notes. Then the last bit is, there's a new booking plug-in designed for photographers. I'm really excited about this. I don't want to talk too much about why I'm excited about it, but I definitely want everybody to check it out. It's developed by, actually, somebody who's not a photographer or a WordPress developer, but the person's wife works with a lot of photographers. They had it designed and it's pretty cool. We'll link to that. It's actually just called Photographer Booking Plug-in. We'll link to that, in the show notes as well, so that you can find that easily.
Rachel: Yeah. What that does is, it allows clients to come onto your WordPress site and potentially book you for shoots and makes sure that you're available. It's brand new, so we don't even know where it'll go or where it's going to get taken. You should check it out if that's something that you want to add to your WordPress site.
Scott: Correct. Yeah, it was literally, at the time we're recording this episode. It was released last week. It's literally, brand new.
Rachel: There's definitely a lot of interest. I think it is something that photographers would love to add to their website.
Scott: For sure, yeah.
Rachel: All right, that's our news.
Scott: That's our news, yeah. Mark, what's going on in your world, in Flothemes world, in FloAgency world? Tell us what's going on.
Mark: Oh, 2016 has been a crazy year so far. We're taking on a lot of new projects this year, and we're really trying to develop the product for our clients. As you guys know, we really focus on portfolios and blogs for WordPress. A large part of clientele will be photographers and creatives. What we're really trying to do is, offer more of a suite of tools, as 2016 progresses. We want to try and give photographers more than just their portfolio for their website. We want to try and give them other tools that's going to make it easier for them, to really work on the web and use that to their advantage.
For example, we recently released FloHub, which is like a pricing tool. It's a drag and drop builder, super simple to use. Hopefully, it's going to kill PDF price lists, which is the current way people send out the pricing. It's a little bit tedious for everyone, it's not easy to update, it's not responsive, as such. Yeah, we're really pushing that. It is only available for Flothemes users at the minute. That's where I'm beta testing with that. It's really, a exciting product and we've had some really great feedback with the current users.
Rachel: Now, when you say it's not responsive, you mean having a PDF is not responsive?
Mark: Exactly.
Rachel: Hard to update. This will alleviate those pains.
Mark: Exactly. This will make it easier for you to have multiple pricing sheets. Maybe, you'll have 2 different price sheets. You want to be able to do multiple currencies. As I said, it's a drag and drop builder. It's a really nice way to incorporate your brand, keep it all on your website. People can use it on your phone, you can get a lot of more analytics and see how people are coming and viewing it. Then they can also book you through that as well.
Rachel: Oh, awesome.
Mark: Yeah, it's going to be great. As I said, it's beta.
Scott: When you say right now, it's only available to Flothemes customers. You mean, to pre-existing customers, they can beta test it.
Mark: They can purchase it.
Scott: They can purchase it. When it's done, when it's officially released, it'll be available to everybody?
Mark: Hopefully, that's the plan, yeah. As the year moves on, and we put more and more content into it. Then we'll feel more confident releasing it to the market.
Scott: Does it only work with Flothemes right now, or will it eventually work with all themes, no matter what theme you're using?
Mark: Yeah, it should work with all themes. It is standalone, as it is a plug-in. Yeah, it should just work separate, at the side. It'll have its own URL and it will have its own options there. Right now, it's only compatible with Flothemes, but as I said, as we aim to progress the product, it'll be something we look to push.
Rachel: Can we back it up, a little bit? Say, I'm a photographer from Boston, and I hear the name Flothemes. I have a WordPress site. What products do you guys offer? I know you said; you work with a lot of photographers. What's your ratio? Why should I, as a photographer in Boston, invest in a Flothemes anything?
Mark: Okay, that's a great question. I guess, the reason is, we've had so much exposure in the photography industry. Where Flothemes spawned from, was the agency side of the business. FloAgency has always worked closely, very closely with photographers, from its inception, about 10 years ago, with Ross. He really started out, and his whole passion was creating things for photographers. Whenever he initially started making sites, it was doing small portfolios and custom portfolios, and branding for photographers. Then, as he progressed through FloAgency, it was more about progressing into planners and everything within the wedding industry.
Understanding the wedding industry has been very important for us. We've seen a possible opportunity to create a product for users, rather than custom websites. Many people have asked us, "Hey, I want to create a second site." Basically, all of our clients were photographers or large wedding planners or creatives. They said, "Hey, we want to create a second website. For example, we've done a custom site with you, but we don't want to spend the same amount of money again, to build a second site for, maybe my personal work or a workshop." We decided, "Hey let's do something about that. We'll test something and we'll create a theme, something. We'll sell an exclusive theme." Our very first theme, 4 years ago. "We'll sell to [inaudible 00:10:29]. We'll make it exclusive to our clients."
We released it, and it was sold out in a week. Everyone was like, "Wow, this is pretty great." We said, "It was only an idea for us, like a weekend project. We had some guys come in, at the weekend and just created up. A few designers designed it for us, in-house." Then from there, we had more demand for that. As we've seen, when we started, we understood the market was really moving towards a responsive framework, with HTML5. That wasn't really being done then, at that stage. There wasn't that much in the market, in terms of premium WordPress themes for photographers, specifically. That's where we got into that niche.
It was really, by being responsive, offering responsive options based on what we had offered for our custom sites. As we have designers in-house, we're able to really create something unique for photographers.
Rachel: You have the agency where you do custom sites, and that's where the funding and the Jeremy Cowart. Then, a photographer can buy a theme and put it on any WordPress installation, on any site. Then you also have some of these plugins. Do you have ones that are only in beta now, or do you have them out in the wild, as they say?
Mark: We have an Instagram plugin that's out there. We have a Lightroom plugin as well, so you can integrate, directly export images straight in from Lightroom into your blog post. If you have a Flothemes, you can export it directly into Flothemes gallery, for example. We have ... What else? Yeah, we have a few different plugins, like Twitter plugin. There's a whole bunch of them on there. Yeah, most of them can be used in any site.
Launch plug-in for example, we recently released, allowing you to test drive a new site. It basically creates a complete test site in your backend. Keeps your main site live. You can work away with that. Then, once you're ready, just launch your site in a couple of clicks. It's really awesome. It's one I'd really recommend people to check out. It's making the process much easier for our users, and transition to a different site. Especially if they've decided, they want to make a switch from another WordPress provider, and they don't want to have any downtime. Take their time to develop their new site.
As I said, we're really trying to offer a lot more in terms of products and tools that's going to help people.
Rachel: That's what Flothemes is. Now, here's my question. As a WordPress photography podcast, why WordPress? Why do you recommend WordPress for photographers? Why have you guys built a business on it?
Mark: WordPress has always been, what we've done our development on. Okay, we develop on everything. We've tinkered with the idea of Squarespace, for example, but WordPress has always been the bread and butter. It's probably the strongest for SEO. It's got one of the largest communities, online. It has so many plugins that are available to expand it.
I find, the difference between it and Squarespace is, you can go to the next level. We find, a lot of people transition from Squarespace to a WordPress site because you can do more with it. WordPress for us, has always been about customizations and the possibilities to always advance with that. We find that, being on an open source type project means, it's much easier to do that. We find, it's much more robust. SEO especially, is one of the key focuses, a lot of people keep talking about. WordPress has that structure in place, which means it's always going to help people when they use WordPress instead of a different platform.
Scott: Yeah. 90% optimized, out the box, of the WordPress. Scott and I actually just talked about Squarespace transitions. Maybe you guys could talk about, have you ever done any Squarespace transition, because Scott had some issues and some good parts?
Mark: Yeah, we have actually. We created a plug-in for converting images straight off Squarespace. I know that's probably one of the biggest challenges, when you make a transition. It's, "Okay, how do I move my content from Squarespace to WordPress?" Squarespace does a really great job, actually. They're one of the only providers that offers an export tool that you can directly import into WordPress. That's really interesting because everyone else has locked it down. It's like, "You can't export that." If you want to import from somewhere else for example, you have to use some techniques that aren't so simple, like using an RSS crawler or something, to import images or blog posts or whatever.
Yeah, we created the plug-in that does, imports external images. You do the standard export that, you got the external files from Squarespace. You can import your pages, your posts and some other content. I know there's some specific content that isn't available with WordPress, but they do give you a large majority of that, which is great. The hardest part has always been the images. The hardest part with that is also that, there's a limited amount of bandwidth with Squarespace, when you're importing images. If you have a large amount of images, it can take some time to download.
The current plugins that people have, like import external images, doesn't work specifically because Squarespace has a lot of legal characters. Whenever you import the images from the XML file, they have spaces, they'll have ampersand. Stuff that shouldn't be there, that makes it quite difficult to import. Yeah, we developed our plug-in in-house, just to make that transition easier for us and for our users.
Rachel: Scott, did you try that plug-in, because I know you had all the other plugins, not work, huh?
Scott: Right. No, I haven't tried theirs. Somebody today, actually released a plug-in that is a fork of import external images, that is supposed to work. Next time, I know I have to ... I'm going to be soon, migrating one of Tamara's other sites, Lush Albums from Squarespace. The one that we migrated already for her, we did it manually because there wasn't many pages or anything. When I do the Lush Album is, I'm probably going to be trying that one, because it's out there. I might just try that and ...
Mark: Give it a try. You can try ours, if you want to try, even on a local host and see how that works. They keep changing. We had it working ... We had it at one stage. Everything was great, and then they changed everything again. Because they have so many different servers, it's funny, whenever you go to import images. We're trying to keep on top of that because we do get a lot of users using our services, to transition from a Squarespace type. We want to make it easier for ourselves, we want to make it easier for our users, to do that. It's not a plug-in we've released on the marketplace, it's just one we've used in-house because we have the need for that. Maybe it's something we will decide to push out there, for other people.
Scott: Yeah. If you put it out there, it would definitely do well. There are so many photographers trying to move from Squarespace, but they're stuck because they know it's not easy.
Rachel: Squarespace does that. What we've discovered, they don't ... In WordPress, I do a lot of blogging for photographers. That's what FotoSkribe is. I rename the images before I upload them because WordPress will pull that into the old tags. You have the keywords. Now with Squarespace, you can rename them before you upload them. Then, Squarespace assigns this arbitrary name to it, that's generic. You have to go in and then read, manually type them, to get the keyword and SEO benefit part of it. Then, when you're exporting out, you have all these images that are named the same.
This is why we talk a lot on this podcast about, how Squarespace is a great place to start off as a photographer because it's pretty. Ultimately, with the thought that you're going to, eventually want to go to WordPress, and maybe just start there.
Mark: That's how we feel about it as well. They've done a great job, getting it up. It's easy to start because everything is in one. You don't need to think about hosting, you don't need to worry about how you point your domain there. You just set it up, you get in, you start playing with it, and you can get a site set up in a day. As you said, it's more for the beginners out there. The people who want to take the next step and be more serious about their site, really should consider WordPress, especially if they want to start ranking higher on Google search results. That's the only way you're really going to do that.
Scott: What else you guys have going on, besides FloHub? Anything else that you want to share, that you're planning or it's almost ready, or stuff like that?
Mark: We will be launching a new theme this week, and it will be one for weddings and editorial-type style themes. It's kind of, a mix. It has editorial, portrait, some [inaudible 00:20:06] stuff. Again, we always try and add in some video options there because sometimes videographers want to use that also. We will be pitching that out, this week. It's super beautiful. The demo is not live yet, but towards the end of the week you will see that.
Other things that we're trying to push. We'll, hopefully be doing some sort of task planner for photographers, this year. That'll hopefully help people create a better workflow for themselves, and really put their goals and objectives in a list-type format. They can work through that. That's something we're trying to do this year as well.
We will be doing some other products later in the year, but we haven't got the groundwork set in for those. It's going to be more about making further integrations. We have a few partners we want to integrate with, this year. Possibly, we'll be considering something to do with proofing. Again, it's not the area we really want to get into. It's more to, how do you make proofing look good on your site, and display some of that. Not necessarily, sell products.
As you guys know, selling things on WordPress isn't the smoothest process, especially if you're selling images. It's not necessarily, the easiest thing for people to use.
Scott: What plug-in you're using.
Mark: I know you did it, the next day. I did check it out. Yeah, that's also true. Proofing is something that we like, but it's not really us. We're all about the design. We're also thinking to offer a marketplace for designs, this year as well. That's something we'll be pushing out. We find, a lot of people aren't necessarily tied to platform. They just want to have designs.
Scott: You would sell PSD files, basically, or?
Mark: Not quite PSDs. We'll be selling more assets for photographers. It'll be styles, fonts, colors, like mini brand kits that they can use and implement.
Scott: That's a really, really good idea because then, that's something that somebody could use with any platform. Even on WordPress, with any theme.
Mark: Exactly. That's in the works for this year. Again, that's another interesting one for us.
Rachel: Since you guys work with photographers, do you deal with the issues of optimizing images? What are your recommendations for photographers dealing with that stuff?
Mark: That's a really interesting one. It's one that I get asked, all the time. I've wrote a few articles on it, for the guys because I do a lot more of the technical-type articles. I wrote a 3-piece series on optimization of your portfolio. It gives a lot of insights into, how photographers can really optimize their images for the web. How they can use ... What hosting providers to select? What you consider, when you do that? What plugins that you're going to use, to really help optimize your site, because whilst having a good base theme is great, it's never going to really work 100% perfectly, until you optimize everything.
For example, if you're using plugins, it's going to add more JavaScript, more CSS to your files. You're going to get large number of requests to your site. A lot of people right now, don't even use a caching plug-in, for example. That's a great way to even halve the load speed of your site. If you're not using a hosting provider that has built-in cache, then you need to consider options for that.
We find, a lot of people still struggle with, what is the best way to upload images on the web? I still go on to people's sites and find that they have a 10 megapixel image for their logo, for example. I'm like, "Ah." They're saying, "Why does my site load in 10 seconds?" I'm like, "I inspected it once, and I can see that you haven't even considered, what to do for the web."
It's more about educating photographers on the possible pitfalls of, what can go wrong and what you should consider, before you start uploading your content. A lot of people just want to get in there and start adding content, and they forget all about the preparation. What the web really is. They don't think that there's that much that goes into preparing a website, but there really is a lot of things that you need to consider, like optimization of images is number 1 for me. Definitely.
Scott: Let me ask you something. Now I know the answer, because I looked at the articles you put in the show notes, before we even started talking. For everybody who's listening, what ratio, in pixels, do you recommend for people, to upload their images at, for the most average screen size and whatnot?
Mark: The average screen size is, right now, it's about 60% of the computers or 16:9 screen ratio. This is where it gets interesting for ... I read that article on full-size images for the web and where you went wrong. Many people upload standard, the standard images to, either the ratio of the screen or standard ratio of a digital photograph, so 3:2. 3:2 and 16:9. The math doesn't work. They don't work. You've just got different ratios.
People always have this complaint, "Oh, my images are getting cropped or my images don't look right. Why is that?" Really it's because people haven't been educated on browser size and screen sizes, and the difference between a full-screen size and a browser size. What I've said to people is, "The ratio is really closer to 16:8 for an image." It's like 2:1. It's not a really standard size image. It's not ... You have to sacrifice some of your image, for full-screen images on the web. It's just the way it has to work. Whenever you're selecting images for your portfolio, you really have to consider choosing images that have a little bit more space to the top and bottom, so you can crop that.
A lot of people choose an image with a focus in the bottom third or the top third. Then, they put it on there, and it gets stretched or resized on. There is a crop here. For example, they could have their feet completely cropped off. If people are holding hands, and that's part of the focus of the picture, it's lost.
Really, it's a simple matter of taking time to resize those, especially for larger images. I've recommended 1920 by about 980 pixels. That's the most average screen size. Once you start to get into retina devices and you start getting into the 4Ks-type screens, then you might want to consider different sizes. Then you have to remember, who is your end user. Are they a creative? Are they really using a 15-inch retina Mac or they're using a 27-inch 4K screen? Probably not.
Scott: The way to find that is, by looking in your Google analytics for your website. See, what is the majority of my viewers using?
Mark: Yeah. We do a lot of analytics. We've done a lot of analytics for some of the custom sites and even for some of our for Flothemes users. We find, there's so much of a transition towards mobile devices like 60 40. It's, having these super large images. It's not going to work. It doesn't make any sense because you're really just ... If they're not optimized well, you're going to really affect your mobile site.
People still get lost in this whole, "I want mine, just to be as best and as big as they can." It's like, "You're uploading a 300 dpi image, when dpi isn't relevant for the web." It's that type of thing. I know you guys talked about JPEGmini, before, on how to create ... It really is, is a tool. I find that, it's been amazing. It's something I use all the time. Lot of it's compression. It's like magic. Those guys are really, they do a lot of really good work with that as well. People haven't been using it. They really ...
Rachel: Me too, right? I think it's $20 for the standalone.
Scott: Yeah. You know, I actually recommend, for any professional photographer, to invest in JPEGmini Pro, for 2 reasons. Actually now, 3 reasons. There used to be only 2 reasons. Now it's 3 because I think 3 weeks ago, they released something else. JPEGmini Pro does the highest compression with the highest megapixels. Your super large JPEG exports that you get with the 50 megapixel cameras, you're fine. It'll still compress it. JPEGmini, the Lite and the standard version, won't compress a file that large.
Rachel: Oh, that's interesting.
Mark: It's up to 54 megabytes, I think. No, 64 megabytes for the Pro version.
Scott: Yeah. The second reason to get the Pro version is, you got a Lightroom plug-in.
Rachel: Right. That's what I hear from a lot of photographers is, "What's the difference. One has the Lightroom plug-in and one does not?" I say, "If that's part of your workflow, then getting it right into Lightroom is the best way to go, for sure."
Scott: The third version is, they just released a Photoshop plug-in, which is basically, their take on a safer web, from Photoshop. You click on their JPEGmini button, tell it where you want it to put it, and it exports the JPEG-optimized image to wherever, your desktop or whatever.
Rachel: That's good to know because I do graphics in Photoshop, export them, then pull them into JPEGmini.
Scott: Anybody who wants JPEGmini Pro, and wants to get a little bit of discount, use the code Scott Wyden. If you don't know how to spell that, look at the show notes for my name. Use the coupon code, Scott Wyden, no spaces, and you'll get a nice discount. I won't tell you what it is, but you'll be surprised.
Rachel: Like we said, we've recommended before. It's nice to hear an actual web person recommends it too.
Mark: I do a lot of the optimizations for our clients. It's definitely something that I can't recommend, highly enough. It's so common that, the slow loading site is just, 50% of it can just be done on optimizing. You can literally save 5 or 10 megabytes on a homepage for example, just by running it through JPEGmini. Yeah, it's really useful.
Rachel: That brings us into guest recommended WordPress plugins. JPEGmini is something you recommend. Are there other plugins or themes, besides the FloThemes stuff, that you work with, regularly?
Mark: I'm going to recommend, for those users that aren't using a WordPress hosting, that don't have caching, WP Super Cache. Super simple, super easy to use. If you've set it up correctly, you're really going to save yourself some loading time. I definitely recommend getting that done, get it on there and get it optimized. WPBeginner does a really good article on how to set that up.
Rachel: That was my next question. I know WordPress pretty well, but caching sometimes, if you do it wrong, it can get really confusing, yeah.
Mark: I set it up all day, everyday, and it's 6 options. You can even set it to reset the cash, whenever you update a post or a page. You're not going to have that issue with, "I can't see my blog post on my site. Why?" It's generally just, clear cache. That's one issue when using caching. As long as you've set it up correctly and just make sure to always be weary of resetting the cache after you've made up some updates to your site. Refresh it, a couple of times on the front-end. Look at your site and you should be fine.
Another one I would recommend, WP Performance Score Booster. It will enable GZIP compression on your site. If you don't know what that is, it basically makes all your files compressed for the web. On average, I find, we save about 500 kilobytes for the sites that we optimize. It just makes all the resources much lighter and much easier to load in your site. It's a great one. It adds caching options to your HD access files. It includes all the various items in there, so that it's also cacheable with a caching program, for example.
Rachel: Can you have them both, the Super Cache and the Performance Score, or do they?
Mark: Yeah. They go hand-in-hand, yeah. They work really well together.
Scott: On that note, I'm curious if there's a reason. Maybe the reason is just free versus premium. Is there a reason why you recommend those two plugins instead of 1 caching plug-in that does both? That does all of it in 1?
Mark: For example, you could use WP Fastest Cache or you could use W3TC Cache. What I find, for the basic user, they're a little too complicated to use. WP Performance Score Booster, you don't do anything. You install it, that's it. There's no setup, no nothing. It adds the file into the HD access, and you're good to go. It's great. Super Cache is probably the easiest and had the least issues for people setting it up, for the basic user. That's why I recommend it. I've had so many users use W3TC Total Cache ...
Rachel: I've gotten lost in that. It is overwhelming.
Mark: If it goes wrong, it goes really wrong. You can crash your site with it. You uninstall it, you can crash your site. I try not to recommend plugins that are on a technical level, for non-technical users. That's why I try not to recommend those. WP Fastest Cache is also great, by the way. If you haven't got Super Cache, then I would take a look at it also, because one of the other options I would recommend is, a plug-in for my application of JavaScript and your CSS files. I would usually say, "Yeah, install it or optimize," which is great because their developer, Frank, also a super nice guy, does a lot of great support on that plug-in, but it can be complicated as well.
Scott: If you're going to install a minification plug-in, the only thing that I would say is ... A lot of caching plugins have these built-in as well, but including the one that I recommend personally. If you're going to use a minify feature or plug-in, make sure you test your website because if you minify a file, a JavaScript or a CSS file that is already minified, it can actually cause problems.
Mark: Exactly. If it puts the structure into an incorrect order, you can have issues. That's why I'm weary about recommending that specific plug-in for you, just because it is slightly more advanced. Yeah, if you used for example, WP Fastest Cache, it does have it built-in. It doesn't do a really heavy minification of the files. It keeps them in the correct order. It does work pretty well. When using any plugins and adding anything to your site, just always make sure to test, always make sure to open it in an incognito window. Check that everything is fine because if you've been looking at it regularly on your ... Say, you're looking at it on your browser on Chrome, and everything looks great and fine. Someone then, will message you or whatever and say, "Hey, your site's broken." I suppose you probably haven't cached. Just be aware of that as well.
Rachel: We should mention, a lot of hosts, especially manage WordPress hosts like Imagely, has that. Imagely does, right?
Mark: Yes, it has a built-in.
Rachel: That's what you're paying for, with the manage WordPress hosting part of it.
Scott: In fact, on a lot of managed hosting, including Imagely on WP engine, on so many. They prevent you from installing most caching plugins. There are exceptions. For example, on SiteGround, if you're on their manage hosting, which, if you install theirs, they have their own caching plug-in that you can install on top of their server caching. Plus, they allow you to install another caching plug-in side-by-side, on WP Rocket cache. That's what I use and recommend.
WP Rocket cache also works on Imagely because it talks both ways with the server. Basically, the server says, "This is what the caching we're using." The plug-in then listens to that and says, "Okay, then we will not implement the same caching you're doing. We'll implement this instead," which adds additional layers that does not heads, it works side-by-side.
Rachel: Can you use the WP Performance Score Booster plug-in, on top of a managed WordPress that has cache, or do you not need to, at that point?
Scott: It depends on the plug-in you're using, for caching. With WP Rocket cache, you do not need the WP Performance Score Booster because it has that, all that stuff, built-in.
Rachel: Your mileage may vary, depending on where you are in terms of hosting and your site. These are really good jumping off point. I actually have a question about, not WordPress plugins or themes, but what do you recommend for, where photographers to go, to see how their site is doing? I get this question a lot. "What tool can I use, to drop in my URL and test all that stuff out?"
Mark: There is a lot of great tools out there. There's 3 I use regularly, depending on your location. There's 2 variables and 2 things that you need to do, when you're testing for site speed for example. Optimization is different than site speed. Optimization's really, how well optimized your site, potentially is. Speed is a different factor, altogether. You always go to Google PageSpeed Insights. That's the number 1 place for a lot of people to go and check, how well optimized it is. If you want to test actual site speeds, you need to use a resource like Pingdom or GTmetrix.
I use Pingdom for the large majority because most people use hosting services that are based in the US. They have the most options there. San Fran, Dallas and New York. For example, Bluehost, all the services are basically in New York. You use it there. If, for example, you are in the UK and you have SiteGround and you have your hosting in several locations in the UK, GTmetrix lets you use the option to select a UK server to test from. The same with Canada as well.
They would be the 2 tools that I would use, to test how well optimized the items are. They give you a really nice breakdown of what there is, in there. I think, PageMe does a nice job of just making it simple. GTmetrix and Pingdom, does also do the same thing, but it gives more of a waterfall and it gives a real deeper breakdown of that. I wouldn't say, it's for the advanced user.
I know on the front, you can really just test the general metrics. It will give you subtle hints. Your site's not cached, your images aren't optimized, your JavaScript and CSS is above the fold. That means, you basically have too many files loading. You can cap it as 1 file. Those will be the 2 main options I would look for, whenever I'm looking at it.
One for just testing how well optimized it is, and one for testing your site speed. There is other options that we'll test. We'll give you a full background of that. If you wanted to test further, then Gtmetrix has a really good suite of tools on there. They give you insights on how to setup your HD access files, how to add expiry headers to your site and all those fun stuff. Again, it's slightly more technical.
Rachel: Right, it's super technical.
Scott: I do want to say, for any photographers that are going to give any of these a try, they all have different scoring methods like Google PageSpeed uses 1 through 100 or something like that. If you are 80 and above, you're doing well. Don't freak out. If you're 78, you're still doing well. Don't freak out. If you're below 80, I would say, start looking at what might be causing it to slow down. We'll break it down for you. On Pingdom, I think it's, they do have the numbers as well. I think they also use A through F.
Mark: They'll do a score with a percentage. The one issue a lot of people have is, "Hey, my site's got a bad score. Surely, it's loading slowly." This is something I try to educate a lot of our users on, because especially for photographers who're using image-heavy websites, Google has a real issue with that because it's really difficult because you have to facilitate retina devices. Which one are using larger images, non-retina devices. Google still hasn't figured out how to test sites for something that's retina-ready. If for example, you upload an image that's twice the size that's it's, maybe recommended to be, because you want it to look really nice and crisp on retina, then sometimes they'll have an issue with that.
Of course, there is plugins and stuff that can do that. We've also implemented retina times 2 for your images, but it's still usually ... If you are scoring badly, it should only be your images that's causing that.. Try not to worry too much about that. As long as it's not, "Hey you can save 10 megabytes." If it's under 500 kilobytes, there's maybe, a little bit of an improvement there. I wouldn't say it's going to make huge amounts of difference to load time. It's going to be 0.1 second.
Scott: I will say though, if it is saying your images are too large, instead of shrinking your images because, maybe you already have them optimized to the size you want. Think about, if you have 25 images on that 1 page, do you need all 25? Can you cut 1 or 2 out and save some of that space? Maybe it comes down to calling your own portfolio and making sure you are only showing the best of the best, so your site loads faster.
Rachel: I think that's a really good point because I think a lot of photographers struggle with that. We've talked about ... I try to say, "It's a new year, make sure you update your copyright footer. Also, maybe go through your portfolio." People that have 50 images on their portfolio, can they get that down to 25? Can they get that down to even 15 or 10? Right there, you're going to save space, just in the culling process. I think that's a really good point.
Mark: Yeah. I think photographers have a good knack of uploading 100 images in a blog post and then saying, "Why is it not loading?" I know you're trying to just tell a story, but an image speaks 1000 words. You really don't need to upload so many images. I find that the people who do, the better photographers and the guys who really tell the stories well, do it with much less.
Obviously, their sites load quite nicely because of that. Yeah, take that into consideration when you are thinking about how much content you're adding. You don't need to show everything. Cut it down, and maybe write a little bit more instead of uploading 100 images and then saying, "My site's loading slowly." Consider that in a mobile device. 100 images in 200 kilobytes [inaudible 00:44:48]. It's a heck of a lot of the load, for your device. Yeah, that's something that should be considered also.
Rachel: Yeah. We can talk technical, but at its base score, sometimes it's just content related, and making sure that you're culling it down and only showing exactly what you want to show, shoot. You show what you want shoot, as a photographer.
Mark: Exactly. If you want to get the clients you want, don't show the work that you don't want to shoot. Don't show barn photography weddings, and then complain about having barn photography weddings because that's what you show on your website.
Rachel: Right, right, exactly. It doesn't matter, how much SEO you do. If you're showing things you don't want to shoot, doesn't matter. It's right there at its base core.
Mark: People see it, and they say, "I love that shot that you did." You hate that shot. Don't add it to your site.
Rachel: I often think of the Sparkler Exit. A photographer recently got pretty badly burned. There was a discussion in my local photography online group, "I don't want to do them anymore." The number 1 advise is, "Well, then take them off your site, so that people don't see them and think, 'Well, I want that.'" This has been great.
Scott: Where can we find you, Mark? Where can we find you, personally? If you have a website, personally, and Flothemes and everything else?
Mark: Not quite yet. I'm starting to set up my own ... I'll probably set up my own site, this year, just as a little side project. I'll just be doing some, probably some details related to WordPress and a little bit more about that. That's what I'm interested in. You can find me. If anyone needs to get in touch, you can get us on flothemes.com. You'll be able to drop us a message anywhere on there. If you want to talk to me further, you can just go on to the contact page and just drop me a quick message.
Rachel: Great.
Scott: Awesome. Thank you, Mark, for joining us today. Thank you, Rachel, for being an awesome co-host.
Rachel: You, Scott.
Mark: Thanks, Rachel.
Rachel: Thanks.
Scott: You can find the show notes from today's episode at imagely.com/podcast/15.
Rachel: 15.
Scott: Yes. Until next time.
Rachel: Thanks guys.
Mark: Thanks.