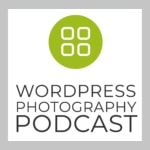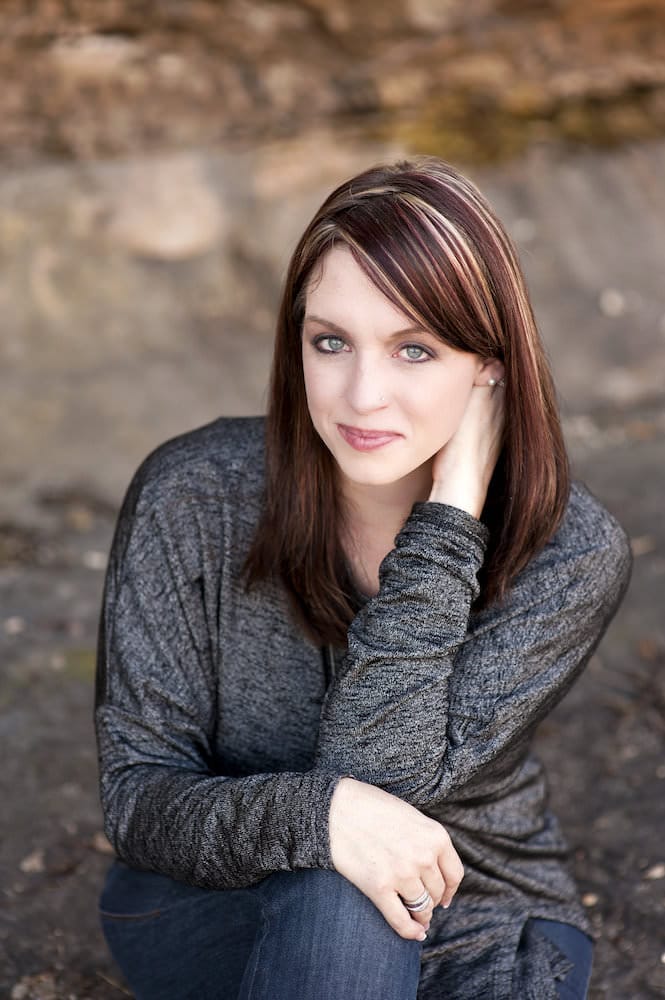 Rachel Brenke is an author, photographer, lawyer and business consultant for photographers and bloggers.
She is currently helping creative industry and blogging professionals all over the world initiate, strategize and implement strategic business and marketing plans through various mediums of consulting resources and legal direction.
The legal advice Rachel provides in this episode comes from her experience as a lawyer, photographer and photo educator. Her advice is incredible, however, although Rachel is a lawyer, she's not your lawyer! For specific legal advice for your photography business, please contact your lawyer.
WordPress/Photography Related News:
Referenced Links:
WordPress Maintenance Companies
FotoSkribe for outsourced blogging
Where to find Rachel:
Transcription:
Transcription was done by Rev.com
Scott: Welcome to episode 17. My name is Scott Wyden Kivowitz and I'm joined by my co-host Rachel from Fotoskribe. Hey, Rachel.
Rachel C: Hey, Scott, how are you?
Scott: I'm doing well. How are you doing?
Rachel C: Very good.
Scott: Great. Last episode we talked with Mark from Flothemes. That was a really good conversation. If you missed the last episode, we talked a lot about image sizes and the fact that big images will actually slow down your website and that's not good for anything, really. It's a really good episode to listen to.
Rachel C: Yes. I'm really excited about this week's guest, but we're going to have some name confusion.
Scott: I was actually thinking, when we hand this off to Rev.com for the transcription, usually I guess them first names, but I'm going to have to give them last names this time. Or just last initial for simplicity. Yeah, this is going to be fun. This episode, we have Rachel Brenke, who is an author, a photographer, a lawyer, and a business consultant for photographers and bloggers, and also a mom of 5. She is currently helping the creative industry and blogging professionals all over the world initiate, strategize, and implement strategic business and marketing plans through various mediums of consulting and resources and legal direction.
She is a lawyer, but she is not your lawyer. Keep that in mind. Everything she says, while it may be legit ... Because she is a lawyer, she does know her stuff. Be sure that any legal tips that she gives you, also talk to your own lawyer to make sure it's valid in your state, in your country, and so on.
How was that Rachel?
Rachel B: That sounded pretty good.
Scott: All right, cool.
Rachel B: I give you a C.
Rachel C: You were a mom before you were a lawyer, right?
Rachel B: Yes.
Rachel C: That is amazing. You went back to law school after having 2 of your kids, or just 1?
Rachel B: I had 1 before law school, 2 during law school, and then the remainder after.
Rachel C: Wow. You make it look easy, that's all I have to say.
Rachel B: [inaudible 00:02:08], but thank you.
Scott: You might recognize Rachel from various places like her website, TheLawTog. You might recognize her from her education on CreativeLive, which was really cool to see, and various other places. We're really happy to have her on the show, especially because Rachel likes breaking WordPress sites.
Rachel B: I put that on my resume.
Scott: It is on her resume. Before we dive into talk with Rachel about WordPress and her businesses, let's quickly jump into some WordPress photography related news. We have 4 pieces of news, all of which are the same topic: plug-in updates. There's 4 of them. They're all widely used by photographers and all very popular. Actually, 3 out of the 4 are plug-ins; 1 is a theme.
First one: Yoast SEO is updated to version 3.3. This is a big update that includes a bunch of content analysis so that you can help your content read better by humans and be better optimized for search engines. We'll have it in the show note, but check out the Yoast website for all the different changes in that one.
Rachel C: It's a big one. We talk about Yoast pretty much every episode of this podcast, so hopefully you have it installed. You should upgrade it, but also check out the Yoast website and see exactly what has changed. This is a big overhaul for them in terms of content. It's a good one, it's just something you may want to look a little bit more into when you update it.
Scott: Yes. The next being Gravity Forms. This is a very popular contact form plug-in for WordPress. It does a lot more than just contact forms, but that's the core of the software, is to create contact forms. That's been updated to version 2.0. It's been in development for almost a year. It's been quite a long time in the making. It has a bunch of major feature changes. It's been tested like crazy because of how long it's been going through the development process. It's gone through intensive 3rd-party security checks. They had it checked by multiple security businesses for any potential security leaks. It is now fully responsive in the back-end for managing your forms on a mobile device.
Rachel C: That's awesome. A lot of photographers use Gravity Forms, not only for the contact form, which, again, it's used for, but for client intake. It's used a lot. These feature changes are awesome, and the fact that you can get on your mobile phone and get the responses, all good things.
Scott: 2 of the things that, in addition to what Rachel said, is ... Acquisition. Not acquisition, what am I talking about? What do they call it? Oh, man, what's the word I'm looking for? Questionnaires. Customer ...
Rachel B: [inaudible 00:05:05]
Scott: I don't know why I couldn't get that in my head.
Rachel B: I couldn't help you there.
Scott: Questionnaires, and then the other thing is contracts. You can actually have contracts signed using Gravity Forms, which is a cool thing. Maybe we'll talk with Rachel about that. That's sort of in her ballpark.
The third plug-in is WooCommerce. WooCommerce is widely used. It's the most popular eCommerce plug-in, like a general eCommerce plug-in. It's made by Automattic, who is the company behind WordPress in the first place. WooCommerce 2.6 is out. It's a major overhaul. There's so much that has changed in the plug-in. It's supposed to be even faster now. WooCommerce has been known for being a little slow. Now, it's supposed to be faster.
I was originally recommending to hold off until 2.6.1, until they fix any bugs that came out from 2.6, but that's already out. If you're looking to upgrade WooCommerce, that's a good one to do.
Last but not least is a theme. Imagely Themes are all based on this. Genesis 2.3 is now available. It's not a major update, but it does have a bunch of new improvements and some bug fixes. Should be a safe one to update, or if you're running any newer child theme, 2.4 is around the corner and apparently that one is a major update. We'll be sharing [inaudible 00:06:30] that once that's out, too.
We'll share all these in the show notes. Like always, whenever there's an update for you to do, be sure to run your backups first and then update your site so you can revert anytime if needed.
Rachel C: Really, this is a lesson in always update your plug-ins and themes anyway. These are just some notable things to talk about, notable plug-ins that we know a lot of photographers use. When in doubt, back up and update because they're constantly always fixing things with WordPress and making things better. Occasionally it breaks, but, if you have a backup, you call your hosting plan or you just restore it.
Scott: Exactly.
All right. Rachel Brenke. What's going on in your world?
Rachel B: Everything. It's summertime here, first day of summer today. It's been busy with kids getting out of school, adjusting to summer schedule, while still keeping everything busy and on track. It's great, it's good. Life is good.
Rachel C: Good.
Scott: You're training for some physical endeavors as well as running multiple businesses, including photography and consulting and the legal products you create and the courses you create and manage and you have to interact with the customer ... You're a pretty busy woman.
Rachel B: Very busy. Pretty organized, thankfully. My parents taught me well with that. That, with multi-tasking, is the only way that I can make it happen.
Rachel C: What was your first business? Were you a photographer first, were you a lawyer first, were you a consultant? How did you get to where you are?
Rachel B: This is embarrassing. I started as a business consultant back when we only had MySpace. I think Scott will get a kick out of this. I actually learned to custom-make MySpace profile designs and that's how I started learning code-ish. My very limited knowledge. That was one of the services that I wanted to offer to my clients at the time.
Anyway, I was doing business consulting because I found that there was not a lot. This was before we had this whole education online that was such a big thing. Back then, if you really needed to go to business school ... It's not that long ago. I make it sound like it was Stone Age. All the education that we have now wasn't as readily available, so I was struggling to find how ... I was running an apparel business of my own at the time. I started consulting that way. I started teaching people since I had 1 kid at the time. I started teaching people how to manage at home, how to find the legal information they needed to know, and those hideous MySpace profile designs, also.
Rachel C: When did you get into photography yourself? You actually take a camera out and do photography sometimes, right?
Rachel B: Mm-hmm (affirmative). I continued the business consulting. I went to grad school for my MBA. That's about when I started doing photography. It was more of a personal thing. The age-old story, you want to take better pictures of your kids, you come to find out you really enjoy it.
When I went to law school, we had gone ... My husband was active duty Army, and we had gone from 2 incomes and 1 household to now paying for 2 houses on 1 income. Technically, you're not supposed to work full-time during law school. I was forced into this part-time photography business gig that I wish I embraced fully.
I truly attribute a lot of what I teach now to, the first few years when I was in law school, having to manage everything. He was deployed to Iraq for I don't know what number times, and I didn't have a lot of help. I wasn't near family. I needed to make the money. I needed to price appropriately, that whole struggle everyone has, but also market effectively on a bootstrap budget. I share all of that because, and you'll see this when we talk a little bit about the WordPress stuff, when you're staring out, I totally sympathize and understand the struggles. That's the core of my teaching with everything that I do.
Scott: The work-life balance. In your case, it was work-life balance on steroids.
Rachel B: Yes, pretty much.
Scott: Not literally on steroids.
Rachel B: Not literally on steroids.
Scott: It's hard to manage things even when you have it simpler. It's great to see, whenever you do your education all over the place, that you are always bringing that back to staying organized, doing what needs to be done in certain situations, like bootstrapping, which you can do on WordPress, to outsourcing specific tasks as needed, having a virtual assistant, things like that. It all comes in handy.
Let's dig into this a little bit. First of all, about how many sites are you running on WordPress? What are you doing with most of them? We know that you have TheLawTog, so you're selling products, but you've got other sites. Tell us about pretty much your overview of what you have and what you're doing with WordPress.
Rachel B: I have 8 ... I can't believe that when I counted it out. I have 8 WordPress sites currently running. I am going to condense a couple of them, which I'll share. Basically, I start with Rachel Brenke. That's me, that's the hub. From there, you can break out to all my brands. They're all linked on there. Pretty much all of them, the common theme is business consulting and legal direction. It depends on the industry that you're in. We have TheLawTog, we have Blog Legally. I have 2 education sites, which are just workshops that go to TheLawTog. They were separated out. That's on of the things that we're going to condense, all of that together, and I'll share a little bit about that later, now that I have a team to help me understand how to do that. When I was bootstrapping, it was cleaner and easier for me to separate everything out.
That has its pluses and minuses. If one goes down, they all don't go down. For management, like you're talking about updating the plug-ins, that becomes a bit cumbersome, making sure they're all updated. They all have different themes, so they all may not update properly. They may break something, which I'm known for, as you said in my introduction.
I also have Female Bloggers Association. That's a project that I've done with a couple other bloggers. That's more rested in the marketing and blogging niche, but it is great for photographers, as well. They can learn how to blog effectively. Then I have one obscure one. I do triathlons. I compete in Iron Man. That's kind of my little area where I can share about it so I don't inundate my friends and family, although I do anyways on my Facebook page. That's just a fun site for me to have.
Scott: [crosstalk 00:13:40]
Rachel C: When you started, did you start with 1 site, like ... Where was the beginning of that for you, because, again, we're seeing you at such a point in your career and I think, like what you said, the education that you provide to photographers and entrepreneurs, especially ones that are just starting out.
Rachel B: Yeah. I started with 1 site. When I first started, I branded for me. I've been Rachel Brenke brand since ... It's been over 10 years since I've been business-consulting. When I got a website, and I can't even remember the year that I finally got 1, it was Rachel Brenke. Once I started realizing that it was more effective for marketing for me to niche down is when I started doing these separate sites. There could be better ways to do it, it just, for me ... It's also nice that it's separated out because my end game may be to sell off one of those sites eventually and I don't want all of that content intertwined.
Rachel C: Right. Why WordPress? Was it always WordPress for you? Did you have to get to an evolution of using different platforms before you got there?
Rachel B: I used Weebly for a little bit for my photography business because I still ... That's another site. I have 9. I do actively shoot as well. I started that for my photography business, was with Weebly. It was really restrictive. I actually think it was Scott that may have recommended WordPress, I don't remember, along the path. I kept saying, "I want to do this, this, and this," and they were like, "You can't do that here." I was like, "Well..." I'm infamous for this. I'm like, "Make it happen. Make this happen." WordPress and ...
When my eyes were opened to theme options, I didn't have to worry about necessarily knowing how to code. Themes that I could pre-purchase that are out there and just upload was eye-opening and a great way to bootstrap because I didn't have the thousands of dollars to pay someone to design it for me.
Rachel C: We joke about you break things all the time.
Rachel B: I do!
Rachel C: I love that you're out there trying different things. You're not afraid. You have an idea of what you want and you understand WordPress can do it so you try it. Do you have any advice for photographers who are in the scene? Don't give up? How did you get to use WordPress to its full potential even with breaking it all the time?
Rachel B: That's the thing. You guys were talking about with updating the plug-ins to always do a backup. I routinely, I still do this, I will call the host or have a guy that helps me on the web staff and I'll say, "Hey, run a backup on this because I'm about to start messing with it." They get their butts in gear because they know I'm going to do something.
I do that, and then I just start playing with the settings, which may not be the best way, but I've learned. Now I know these plug-ins conflict. I'll research this before I sit down to do it. I'll go, "What does this setting do?" Then I'll go to the outside of the site to see how that looks. "What would this code do?" That's how I really, just like with the MySpace stuff, I learn how the code interacts with each other. If I ever need to tweak ... It's very limited, but if I need to tweak, I know enough to be dangerous.
Scott: I think it's worth saying that, although we keep joking that Rachel breaks WordPress all the time, most of the time ... I would say probably 95% of the time, she does an update that hundreds and thousands of other people are doing and she has bad luck. It's not like she's actually doing something wrong. She sometimes has bad luck.
Rachel B: When you have all these updates, you log in and you've got the little orange circle of death telling you that you've got 10 plug-ins to update and you have a bunch of things to do that day. I don't have time to sit here and go one by one and wait sometimes. It I what it is. Sometimes it's not me, it just is the plug-in and it's the reality. As long as you have your supports in place, backups ...
Rachel C: Let's talk about your supports a little bit. We've talked about hosting, we've talked about the technical, but you have a really strong belief in outsourcing and that's how you've grown not only your web team on WordPress but also your business. How does that relate to you for the things that you do?
Rachel B: My husband is ... I don't even know what the correct term is. He does web IT cybersecurity and all that sort of stuff. For a while, I was doing this. How many years that I've had a ... Let's say 8 years I've had a WordPress, 7 years I guess. I was doing it all on my own up until this last year. The problem with that was, and this happened as recently as last Black Friday when my site died, my husband and I, instead of in the kitchen fixing the turkey and the sweet potatoes, were in our office crying, screaming at each other trying to get the site up. It's one of our biggest days of the year. I don't recommend yourself doing that.
I went from keeping it in-home to ... He's knowledgeable enough, it's just, I'm like, "Make it happen." and he's like, "I'm trying!" I just had to trial-and-error find people. I had 1 web person, he wasn't as responsive as I needed. Just couldn't with client load, so I moved on from him to someone else that is relatively responsive and will ask me, "What exactly is your endgame with this?" I think a lot of times I have seen web people who will be like, "Just tell me what to do." For me, if I'm going to tell you what to do, A) I could do it myself since I have enough knowledge and B) I don't know [inaudible 00:19:14] have knowledge if it's going to break it or if there's a better version. He is able to come back and go, "Why don't we do this instead?"
For me, it's not just outsourcing. It's not just getting on Upwork or Elance, whatever it's called now, and finding someone. It's someone who is willing to look and see what is your long term version.
Scott: There's a bunch of companies out there ... There's individuals who do it, but then there's a bunch of companies who will also do maintenance services more for really anybody. Some of the plans are affordable for individuals, some of them are not. It really comes down to, do you want 1 person that's your go-to all the time or do you want a company that has a team of people who can do it for you and, if the person you normally deal with is out sick that day, they'll give you to the next person who is available. There's an intimacy there of the relationship you build with your support or maintenance person, whoever.
Obviously, you're going with an individual. I think the person you went with, and we're going to see if the person that Rachel uses wants us to share his information ...
Rachel B: I'm not giving him up!
Scott: Or not.
Rachel B: He's my go-to recommendation, too, so we're going to let him choose if he wants to share it.
Scott: Otherwise, we'll share a bunch of links to the maintenance companies that are out there that offer multiple people for ...
Rachel B: I recommend those as well because it could be something as simple as, "I need someone to routinely update plug-ins" or "Fix this" and it's a one-off, whereas I have him for long term because we're making the changes to go away from 9 WordPress sites down to 5 or 4. I think by having a team like that is beneficial. For me, I like a little bit more control and strategy. That's the name of the game for everything that I do.
Scott: I think, on the topic of outsourcing on the WordPress side, I think another thing to bring up is a VA, or virtual assistant. This is less on the WordPress support side and more on the content creation or social strategy or any task that you need done otherwise. What are your feelings on VA? Do you use one? What sort of tasks do you use a VA for in your businesses?
Rachel B: We keep using this word "team," so it makes it sound like I've got this whole building of people. There's really only 3 core people, and that 1 includes the web person we just mentioned. I'm learning to slowly let go of control, so it may grow, but I do have a virtual assistant. She does not sit here with me. She is my right hand. She helps to manage the ... She does a lot more of the hands-on stuff, so while I'm doing things like this, she is working on a couple of fires that we had this morning so I don't have to be doing it. She also manages a lot of our independent contractors. We have ghost writers, guest content creators that help out as well to help carry the load.
Outreach to different podcasts and places for me to appear. That is really pivotal to grow, as well. Photographers, if you're looking to branch out on [inaudible 00:22:35] business networking, that's really huge. I'm getting ready to leave here after this to go to a networking event. That is something that you can do the face to face and then easily hand off the follow up and the grunt work to somebody else. There's lots of people who need the work, want the work, can work virtually. They can do it at the night, they can do it during the day. For me, it's really nice because my time in working ... It took me a while to learn this lesson. I did more "Do as I say, not as I do." I always told people to outsource and cut their hours. It's not until the last year that I really started reducing. Unless I am meeting clients face to face or if I have a session, I'm only at about 10 hours per week of work. That's really nice, and it's because I have a team and we have these work flows instituted.
One thing I was going to share, and I meant to say it at the very beginning. This is applicable when it comes to the WordPress themes or choosing a plug-in, as well. I have what I call a 3 to 1 principle. I'm not going to take an action in my business unless I'm going to get 3 benefits to every 1 negative or detriment to me. Again, that's not hard-set because I could have 1 really bad negative and only 3 small positives, but, for the most part, I'll look at it and I'll say, "Okay. This plug-in that we're going to get ..."
I think back to the story that, when this web guy came on with me, 1 of the first texts I got, he goes, "How many flipping plug-ins do you have?" I was like, "Well, I don't know. How many do I have?" That was one of those actions that I tried to relate that 3 to 1 principle. If I see a plug-in that's great, let me see if there's another one that's just as great but that can provide a couple more functions that I need so I don't have to have 10 plug-ins to get those [crosstalk 00:24:25]. That translates into anything, scheduling or who I am going to be in business network with for my photography business.
Scott: That's really good advice. I think that's something that a lot of people should take away from this is make sure the benefits are there whether you do 3 to 1, 2 to 1, 1 to 1. Whatever it is, make sure there's benefits to everything you're doing, every change ...
Rachel B: Sanity is a benefit. The biggest.
Scott: Let's move into a topic that I think a lot of photographers worry about and try to come up with solutions for: legal components that every photography website should have. I'm talking about photographers who sell services to clients. That, specifically. What kind of components do you think that every photography website should have that sells services to customers?
Rachel B: I'm so proud of the photography industry because, when I first came in ... I feel like photographers have grown in their technical expertise thanks to companies like Imagely and all of that. Because of that, they're starting to put contracts on their sites, such as through Gravity Forms. They're staring to take payments. We're getting all streamlined which is absolutely fantastic. They're also taking e-mails from potential clients and clients for newsletters, for marketing, which is a big thing.
With all of that comes a host of legal responsibility. A lot of these 3rd party systems have security for us, but the information that you're taking and that you're receiving, it's really important for you to safeguard that, protect that. The flip side of it is, is telling your clients or potential clients if they submit to that contact form, give me that e-mail address, submit that contract, what's going on with that information? Where is that private information going? What are you doing [silence 00:26:16 to 00:26:32] policy. My privacy policy is standard, that I'm not going to share the private information that comes through my site.
On the flip side of that, I might run a special promotion with a local business owner and we might have a special terms to like a giveaway or a promotion we do together, and we might put in the terms there that we'll share the information. For the most part, on my general site, I don't share. That goes in my privacy policy. It's not necessarily legally required, it depends on what state you guys are in, the privacy laws that are there. There's other technical things that's totally beyond what we can talk about here.
On the flip side and more on the business side, having the terms of use and the privacy policy, and even just a little simple disclaimer on your newsletter sign up that says, "We will not spam you," builds this confidence in the people that are visiting your site. It builds their confidence to see you as a professional. No, clients aren't going to your site going, "Let me check and see if they have their privacy policy because that's going to make a difference." It gives more of this sub-conscious confidence building, this while buyer confidence. It makes it feel more comfortable with you. I feel the same way with contracts. I feel like it's part of the professional package. On the legal side and the business side, those are the 2 main things that I really recommend.
Scott: Nice.
Rachel C: Can we talk a little bit about affiliate links? I know that's an area that photographers are moving into, especially with ... If a photographer is selling to their clients, they may not have affiliate links from other photography businesses but they may have some affiliate links from Amazon or ... I get a lot of questions about that. Should we include that in the content? Do we have to when we're blogging? I think the answer is yes, right?
Rachel B: This is a big grey area. The blogging industry always brings me in to talk about it and I feel so bad because I get up there and go, "Well, it depends." It is such a grey area. The whole idea with having to disclose affiliate links is consumer protection. It's not to mislead, it's completely disclosed and a lot of these people know what's going to happen. It's for fair trade practices, really.
There's not really a set law about it. There's guidelines. This is the thing, you have to seek out this guideline book. You guys can check it out at F-B-C dot gov. They may have updated. I know they did last year. Who knows, it's government. It could take another 10 years. There are general things that you have to disclose. You have to let people know what's going to happen with it and ... I guess I just need to boil it down really quickly. If you are going to do an image that's a banner that's going to link to Amazon, then your disclaimer also pretty much is supposed to be an image. If it's a text, it's supposed to be a text.
Rachel C: That's interesting.
Rachel B: They're supposed to be near each other, not completely separated. You can't bury it in the footer of your site and say, "This site may have affiliate links." Now, my terms do include that, just as another supplement, but all my affiliate links, I try to put them together. If the header at the top of ... Say, "This is perfect for many photographers that you may have business networking," or like you [inaudible 00:29:39] with Amazon. Then you do a recommended list for their clients to look at. You could put a disclaimer at the top and say that this list includes affiliate links. The goal is that there needs to be a disclaimer, and not be hidden.
If you did the parentheses and put "A-F-F" or "AFF" or "affiliate link," some people aren't going to know what that is. If my mom saw it, she'd be like, "I have no idea what that means." If you fulfill the guidelines, you've done what you need to to. You don't have to do this whole big long , "Look at this."
Scott: I would recommend, if you're going to do a resources page for a bride, for example, and you're doing Amazon links, if you include the fact that they're Amazon affiliate links in the description above these resources, you can make it so natural in your writing that it's hidden because it flows but it's not really hidden because you're saying it right there. The first thing they see is that. That's what I would recommend if you're going with a resources-type approach.
Rachel B: [crosstalk 00:30:42] If you're just blogging about it and you do a styled shoot and you want to link to a certain item, I still feel like you at least need to put it near it or above it, not hide it in the footer. There is a WordPress plug-in, don't know if it's approved by you guys, what's it called? Bottom of the Page? I'll have to get it for you. It will do text to every post and you can also disable it on certain ones. It will automatically populate it so you don't have to copy and paste it each time. You can put your disclaimer there.
Rachel C: That's good. What made me think of it was when you were talking about trust and the verbage in your terms of service and making sure that the consumer really is understanding ... The consumer, being the client who wants your photography services, understands that this is a relationship and there's a trust built. The affiliates, I feel like, have to do the same thing, but you also mentioned that your mom wouldn't know. There may be some listeners who are saying , "What is an affiliate link?" I wonder, do you have a definition, Scott, for if you go on Amazon and they pay you back. What is an affiliate link? [crosstalk 00:31:43] definition.
Scott: The simplest way to break it down is it's a link that is custom to you and, when you promote it, if somebody clicks it and, within X number of days ... I think Amazon used to be 90, now I think they're like 15 days or something.
Rachel B: [inaudible 00:31:59]
Scott: Yeah. If they click that link and buy a product, any product from the website, you make a commission. You make money off that sale.
Rachel B: It's not a huge payday. It's like a sliding scale percentage.
Scott: It is a sliding scale and I think it only goes up to 6%, and that's for the high-end electronics. It's tiny. You'd have to sell a lot of stuff to make money through Amazon.
Rachel B: [crosstalk 00:32:26] to pay your hosting.
Rachel C: Right. We keep referencing Amazon because that's the most well-known, I think, affiliate plans, but the reason there needs to be this disclaimer is because, if you go to a photography education site and they have affiliate links with other education sites, that's where things can get confusing into, "Are you actually endorsing this product or are you endorsing it because you're getting paid?" Again, that's where that grey area is.
As photographers, if there are products that you do recommend over and over from small companies, it could behoove you to reach out and say, "Do you have an affiliate program?" That's where this conversation is really applicable because that's when, if you do recommend something that you have an affiliate program with, you want to disclose it to your clients. It is. There's so many grey ...
Scott: Here's a really good example. This is going to be the king of all disclosures.
TheLawTog link that will be in the show note will be an affiliate link.
Rachel B: This is buried. That's a text link, this is not a text disclaimer. It doesn't work.
Scott: It will be in text as well because it will be in the show notes. Anyways ...
Rachel B: Actually, to parallel that, if you're thinking, "Aw, I don't do affiliate links" as well, it could be something as simple as say you partner with the cupcake company down the street, and, if they send you a bride or vice versa, they're going to get paid $20. That has to be disclosed. If you're doing that with wedding planners, event coordinators, that has to be disclosed. If you're giving your clients $25, 25 credits, whatever, to give you a testimonial, that has to be disclosed. The way that I tell people is always think Would someone potentially feel like what you said. "Oh, are they getting paid or do they really mean this?" If I'm hearing it, it probably needs to be disclosed.
I say all that, though, because I have a recommended list. I recommend things all the time, but even if I'm going to make $1,000,000 off of something, if I don't believe in the product, I am not doing it. I can't redo my name. I cannot build back my brand and the trust that I have built with my clients.
Rachel C: I often say links are currency in the web. Whether you're using WordPress or Squarespace, it's almost platform not-specific. If you have a brand and you have a website and you're creating content for your clients, they need to trust you. Again, building back into what you recommend and being honest with them in all these aspects. I like the fact that WordPress has a plug-in for some of it. I figured, right?
Rachel B: Also, there's other plug-ins that are available that you can find a key word and it will automatically take that key word and link them all for you, which I use a lot of times with a cupcake company. I didn't want to go back through and re-link "cupcake" in all the 20 sessions I had blogged before, so I was able to link "cupcake" to the bakery that had provided the cupcakes.
Rachel C: That's great.
Scott: I feel like the answer to this net question is going to be a very short one.
Rachel B: Have you met me?
Scott: Because of the nature of the question, I think the answer is so obvious, but I think it's worth bringing up anyway. Model releases for portfolios. With people, I think I know the answer to this, so I'm going to ask 2 of them. 1) For people, in your portfolio that you use on your website, do you need a model release?
Rachel B: People ... This isn't a short answer. We just had this [inaudible 00:35:46] in my group this week. Long story short, the common understanding is that, if you have a portfolio, you don't need a model release because it's supposed to be a display of your work. However, going back to what I talked about how every photographer pretty much has websites now, the website's end-game is to not just display your work, it's partner with contact forms and pricing and policy information. I strongly argue that portfolio as we know it in 2016, that is commercial in nature. That is being used in advertising even if it isn't the picture on the ad. Me, very conservative in my legal recommendations, I do believe model releases are needed are needed for that.
Even just from a practical standpoint, say you're simply going to put in a portfolio, it's just easier to get a model release ahead of time and have it in case you ever want to use it in an ad, on business cards, billboards, whatever it may be.
Scott: Let's say you're a real estate photographer or an architectural photographer. What about properties?
Rachel B: Property release. Unless there's an individual in the image, you don't necessarily need ... It gets a little funky because when it's the type of property that it that you're photographing, it can get a little trickier.
Scott: Yeah.
Rachel B: That would be a whole another podcast.
Rachel C: It keeps bringing up stuff like, "Okay. What about this, what about this?"
Rachel B: This is what keeps me in business.
Scott: Let's move into your recommended WordPress plug-ins or themes, whatever. What is your go-to plug-in that you would use on pretty much all of your sites? What's your favorite plug-in? Whatever it is, what is it, what does it do, and why do you love it?
Rachel B: Can I change the answer from what I gave you before the show?
Scott: I have no problem with that.
Rachel B: I know you're not a fan of the plug-in that I recommended.
The one I had recommended was the ... Can I say it? Is that okay?
Scott: Yeah, go for it.
Rachel B: Okay, was the Visual Composer plug-in. You can get it at Themeforest. I really enjoy it. It's really drag and drop and easy to use on sites.
That being said, my most favorite plug-in, and you guys nailed it in the opening, is Gravity Forms. Going back to that 3 to 1 principle, that 1 plug-in does almost everything that I need. Contact forms, questionnaires, I can get testimonials, surveys, did I say contracts? It has an extension for PayPal for payments. It has a signature so you can actually get a signature as opposed to a typed signature. I use it for my courses when people submit questions. I can direct it to a certain e-mail address I use to specifically respond to them. That's how I keep on top of it. It doesn't get lost in the masses of everything else. I use one for a request. Does a business wanted to partner with me? That's another Gravity Form on another page. We're up to 8 or 9 things that I utilize Gravity Forms for.
Scott: I completely agree. If I was a guest on this show and somebody asked me that question, I think the 2 go-to that I would say would be Gravity Forms and Yoast SEO.
Rachel C: Me, too. I agree with that, too.
Scott: I feel like Yoast SEO has been brought up, like Rachel said early on, almost every episode it has been brought up and for good reason. I'm surprised Gravity Forms isn't brought up more often. There's so many form plug-ins out there. In fact, on Imagely for hosting customers, we pre-install a free one that actually mimics Gravity Forms. They don't have all the extensions that Gravity Forms does but they mimic the creation style, the layout, and stuff like that. They make it easy. There's so many other form plug-ins but I keep coming back to Gravity Forms whenever it's somebody who has the budget for a paid plug-in.
Rachel B: I feel like it's a no-brainer, really, for photographers. One of the extensions is also MailChimp so your inquiries can automatically be put into your inquiry distribution e-mail list that you should be e-mailing as a marketing, free marketing, basically.
Scott: There's even a ShootQ extension for any photographers that use ShootQ. Plus, there's tons of other free ones out there, free extensions for Gravity Forms. There's a possibility that there's going to be add-ons for other photography CRM and type systems that I may or may not know are in the works. We shall see if that actually happens.
Rachel B: That would be awesome.
Rachel C: It is a paid plug-in, so that's where the issue is, is that, if you're bootstrapping your WordPress site and you're thinking what ... There are plug-ins that are free that are contact forms. Gravity Forms may feel like it's a big purchase, but it has so much functionality and ...
Rachel B: It's cheaper than having to acquire all these other programs.
Rachel C: Right.
Scott: Oh, yeah. Not to mention the owner of Gravity Forms, or actually Rocketgenius is the name of the company, is a hobbyist photographer, so that's also pretty cool.
Rachel B: I didn't know that.
Rachel C: I didn't know that. I knew they had [rotes 00:40:44] in the Boston Word Camp, so I've met them through the word camps here. They're just good guys. They care about WordPress and they care about their plug-in. I think that that's ... If you're going to use a plug-in on WordPress and you're going to pay for it, it's their brand that you're paying for, too, in a lot of ways.
Scott: Yep. Gravity Forms is one of the largest WordPress companies [crosstalk 00:41:05]...
Rachel C: Yeah. That's not owned by Automattic.
Scott: Right. They are ... I think Carl, the owner, I think he's got a co-owner, but, aside from Automattic, they are 1 of the largest ... I might even take a guess that they're the 2nd largest WordPress company. There's so many different types of websites using them. There's major websites like a lot of some of the major newspapers are using them. They're widely tested.
Okay. Rachel Brenke. Is there anything that you'd like to share otherwise that we can close up with that you want to give a tip to? Anything that comes to mind that you want to share with the listeners and watchers?
Rachel B: I guess my biggest thing is the thing we've talked about, is make a plan [inaudible 00:41:56]. We talk about these paid plug-ins and themes and all this sort of stuff that would really help your business because your website is your virtual business card. That is the hub that I send everybody to. You really want it to look top-notch, especially if you don't have a brick and mortar studio for people to walk into. That's where they're going, and you need to run through it and make it look like it would be your normal studio. Test it every day. Turn the lights on and off. Check the cash register, make sure all your plug-ins are updated.
This is stuff you guys have heard from Scott and Rachel over and over, but it is really important because it can be very embarrassing if something's broken, there's a broken link or your contact form is not working right and it's something that you may have simply clicked, not that I've ever done that ever.
You don't want to tear down confidence or have someone come to your site and leave. You want them grabbed. There are so many photographers now, that's one of the ways you can step it up. WordPress definitely can help you do that.
Rachel C: Or be taken out of the running before you're even in it is if they come to your site and don't ... Make sure that you test your site from your mobile phone and from an iPhone and an Android. I have a lot of photographers that are like, "Oh, my site looks good." and I'm like, "I'm looking at an iPhone and it doesn't. Have you done that?" Make sure that you've walked the customer experience from all angles.
Rachel B: Mobile is almost more important than regular. I check my Google analytics and almost 75% of my people are mobile.
Rachel C: Yeah.
Scott: That number is shifting so drastically [crosstalk 00:43:28]...
Rachel C: I was going to say, has that been a change for you? I know for us, it has gone from 40-50 to 70-80, and ...
Rachel B: That's exactly what mine has done in the last year.
Rachel C: Isn't it crazy?
Scott: Responsive web design. If your WordPress theme is not responsive at this point, my recommendation, my big takeaway right now is change themes.
Rachel B: Yep.
Scott: Don't rely on a plug-in to turn your site into a mobile design. You're stripping out the consistency, the cohesiveness of the site. Switch themes to a responsive theme immediately.
Rachel B: We talked about outsourcing, but don't be afraid to call your hosting plan, too. If there is something that is overwhelming to you, yes, there are people. There are maintenance people out there, there are maintenance companies out there. If you're paying for a service from your hosting plan, they can always be the first call. If they're like, "We can't help you," first of all, get a new hosting plan. Second of all, who can help me? You are paying for those resources already in some respects, so don't be afraid to start there, at least.
Scott: Rachel Brenke, where can everybody find you on the interwebs?
Rachel B: I am the only Rachel Brenke in the world until one of my brothers-in-law marries a girl named Rachel. You can find me anywhere. Rachelbrenke dot com, again, is the hub for all of my brands. For photographers specifically, TheLawTog dot com. We also have a Facebook group that we always try to send people back to the WordPress site, as well. WordPress group. If you guys have any legal questions, WordPress or not, you're welcome to come and drop them in our group. Really good community and my team, myself, and a couple of virtual assistants are always happy to help answer any questions. You can connect through my Gravity Forms contact form and I'm happy to help.
Scott: That was good. Awesome. We'll be sure to include links to your sites in the show notes. Thank you, Rachel, for joining us today. Thank you, the other Rachel, for being an awesome co-host. You can find the show notes from today's episode at Imagely dot com slash podcast slash 17.
Rachel C: 17.
Scott: Yes. Until next time.
Rachel C: Thank you. Bye.