Our Captivate theme features a full-width Sidescroll gallery display by our NextGEN Pro premium gallery plugin.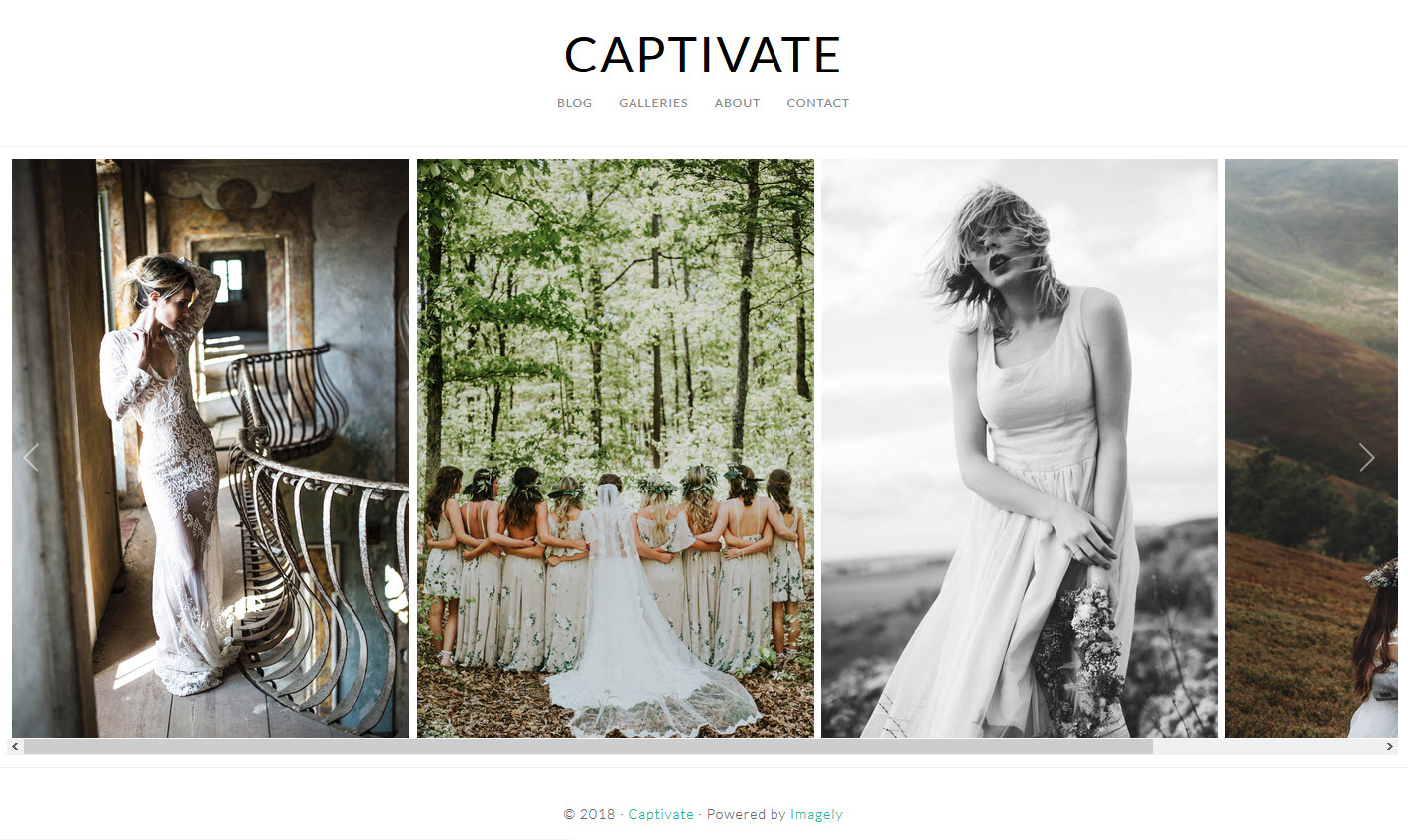 With this plugin installed navigate to a Page or Post and click on the "Add block" icon in your WordPress editor, then click on "NextGEN Gallery" block to generate a shortcode for your gallery: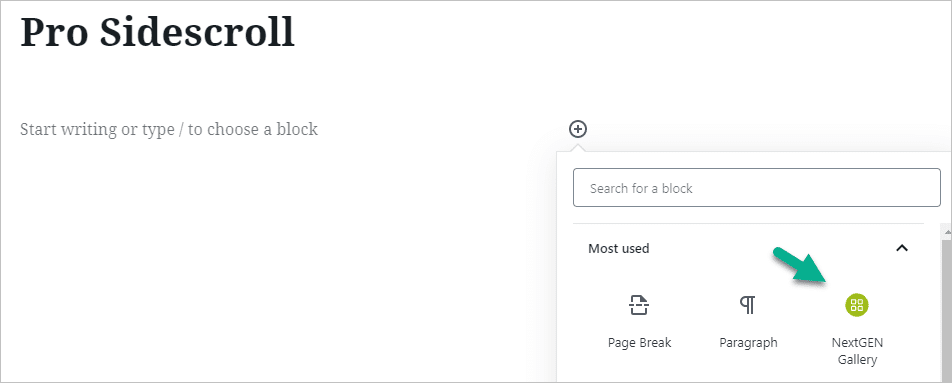 Build Your Gallery Display
Follow the steps in each of these tabs to select your gallery (click here to learn how to create a gallery), select the Pro Sidescroll gallery display, and customize display settings to set a height of 600. Insert your gallery and follow the next step below to copy the shortcode...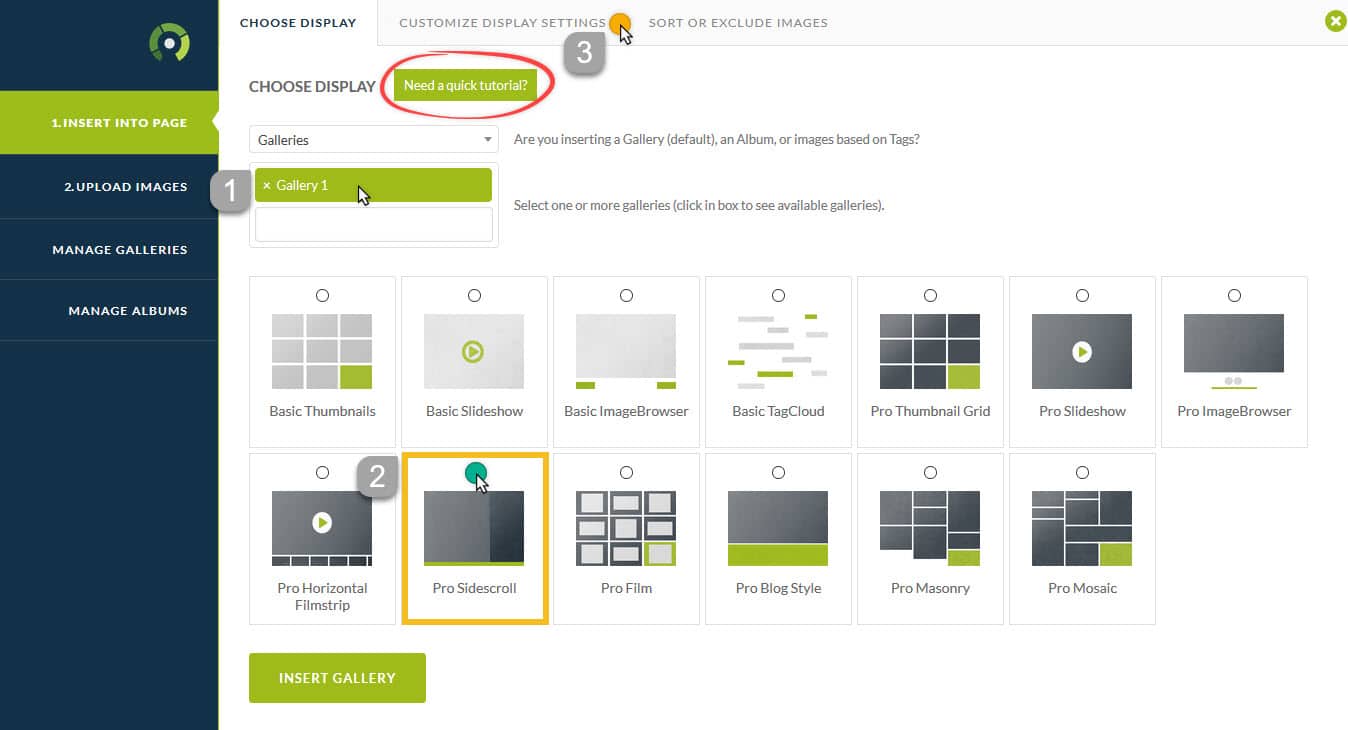 Insert Gallery and Copy Shortcode
After you select to insert your gallery you'll see the gallery placeholder. Over in the right corner of the text edit area will be a tab labeled 'Visual' and another labeled 'Text'. Click on 'Text'. This is where you can copy the shortcode you created and paste that shortcode in a Text Widget for your Front Page 1 widget area under Appearance > Widgets.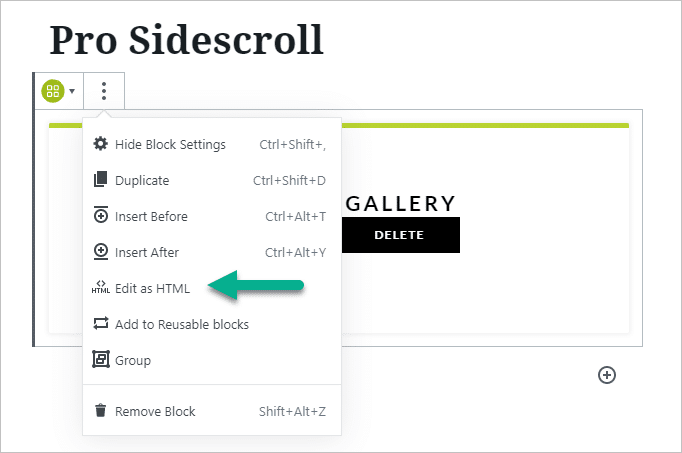 Front Page 1 Widget
You need to drag and drop the Text widget to the Front Page 1 widget area.
Click on the text tab, and paste the shortcode.
Finally, click on "Save".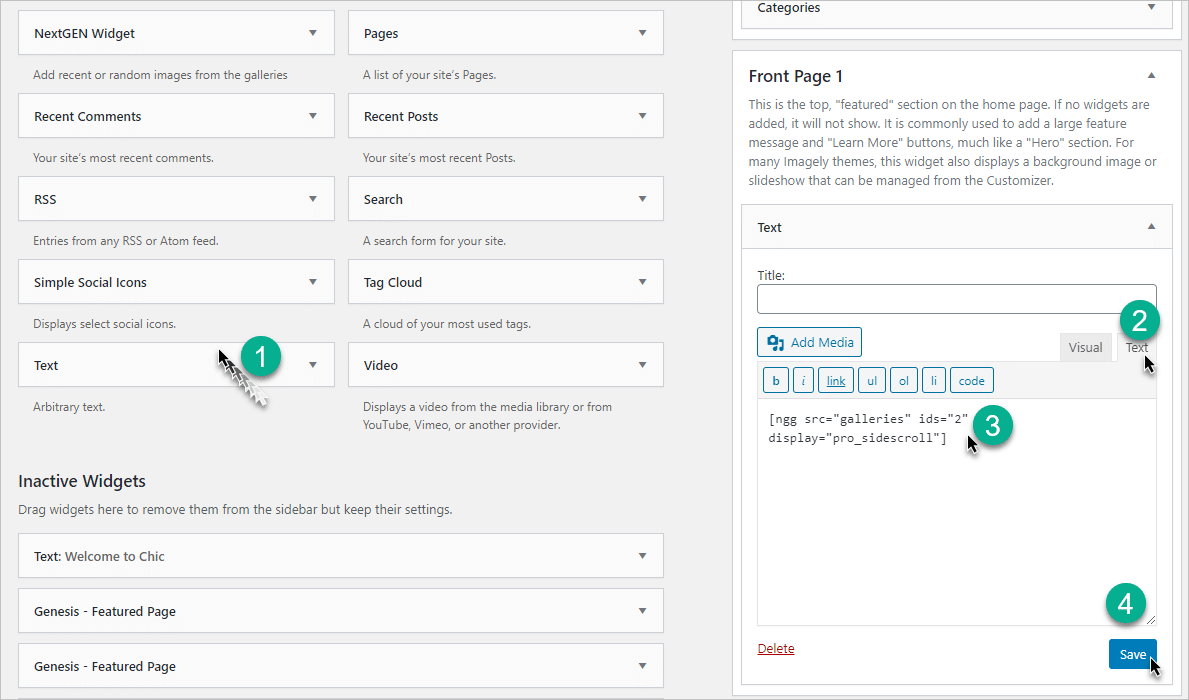 Save changes and you're finished! 🙂