The Front Page 1 widget area in the Chic demo uses one (1) Text widget to display text and a button that, when clicked, allows the visitor to be directed to a custom URL of your choice.
The theme demo uses the following content in this text widget, but you may use whatever message you wish.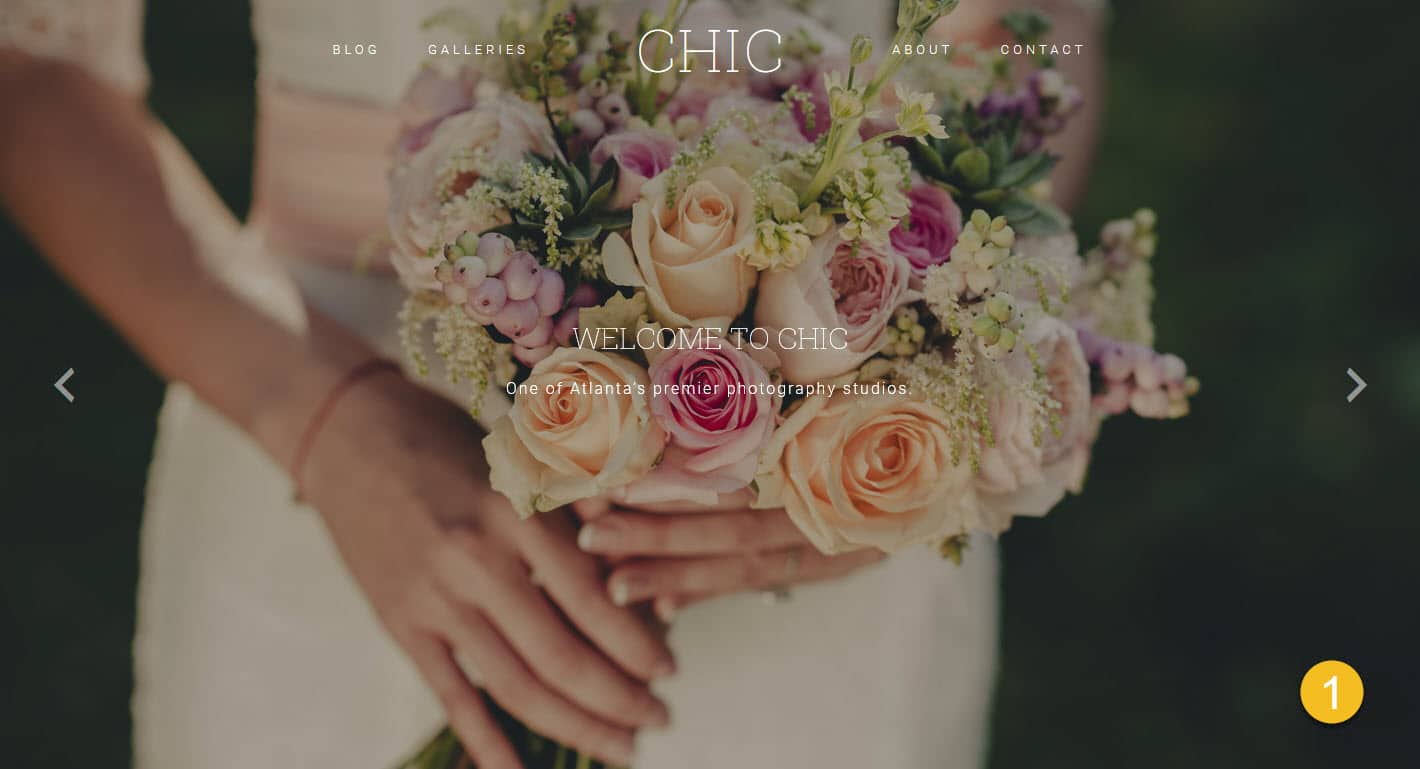 Go to Appearance > Widgets to add Text widgets to this area.
To configure each widget, click on the title bar to open it and change the settings as desired: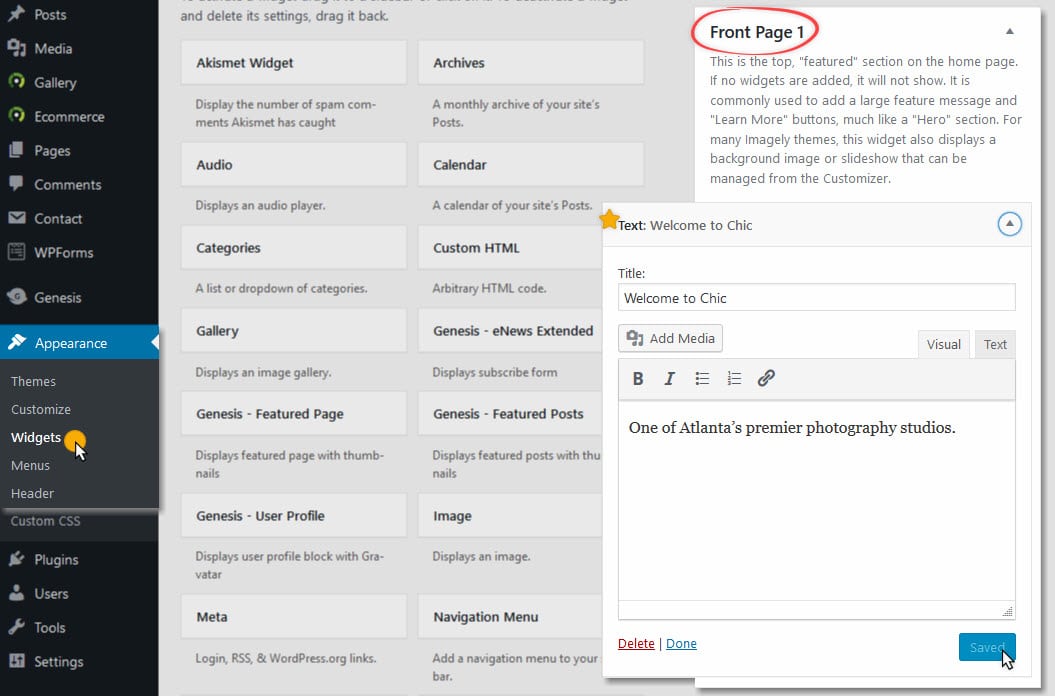 Title: The widget title is the title text at the top of this widget.
Content: The demo includes a single sentence. You may add more text and even HTML .
Click Save to preserve your settings.
Our demos use the following content in the first Text widget:
One of Atlanta's premier photography studios.