The Front Page 2 widget area in the Imagely Chic demo uses three (3) Genesis – Featured Page widgets to display an excerpt and a featured image, but you may use any content you wish.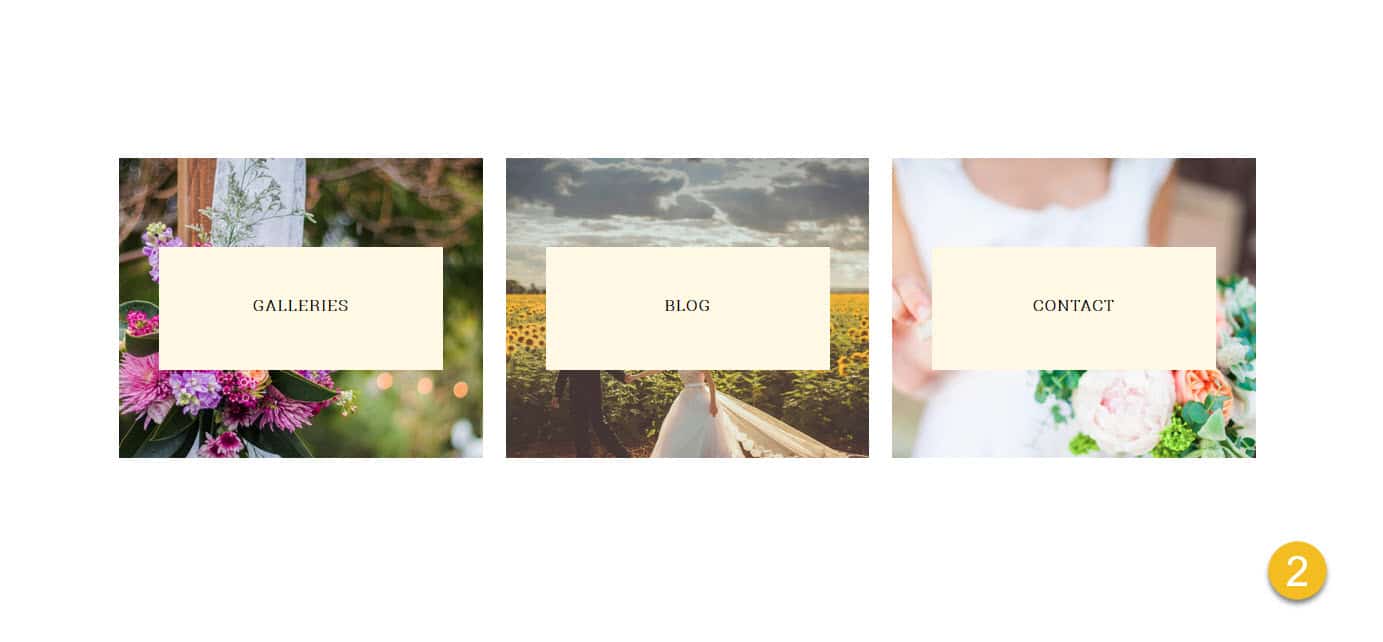 Go to Appearance > Widgets to add a Genesis – Featured Page widget to this area.
To configure the widget, click on the title bar to open it and change the settings as desired:
Genesis-Featured Page Widgets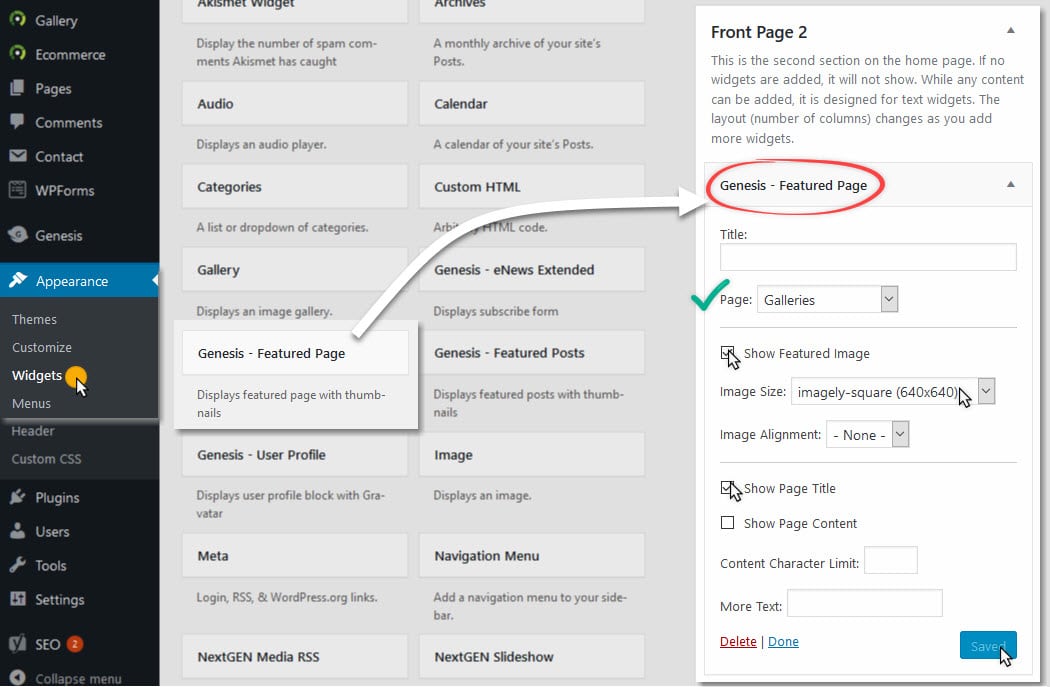 Title: Our demos do not use the title in the Featured Page widgets in this area.
Page: Select the page you wish to have displayed, from the drop down.
Show Featured Image: Check the box to display a featured image.
Image Size: Select the size of the featured image. Our demo use the imagely-featured (640x640).
Image Alignment: Our demo has the alignment set to none.
Show Page Title: Check the box to display the page title.
Show Page Content: Leave this unchecked, and select the 'save' button to save your settings.
Repeat these settings in each of the Genesis – Featured Page widgets you add to this area.