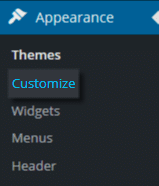 If you prefer an image logo rather than a text-based site title, follow the instructions below:
Go to Appearance > Customize > Logo in your WordPress admin panel.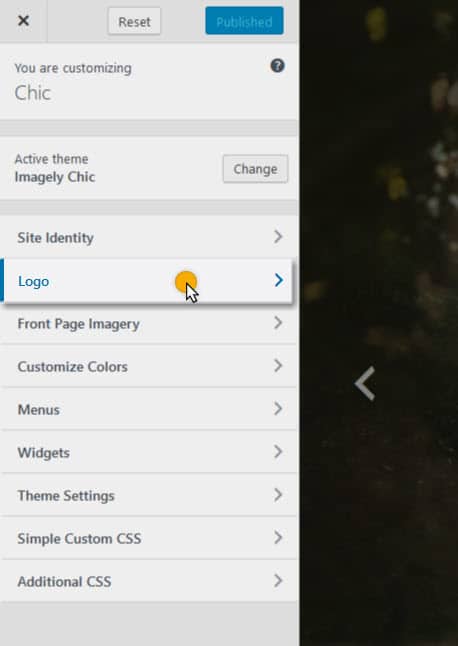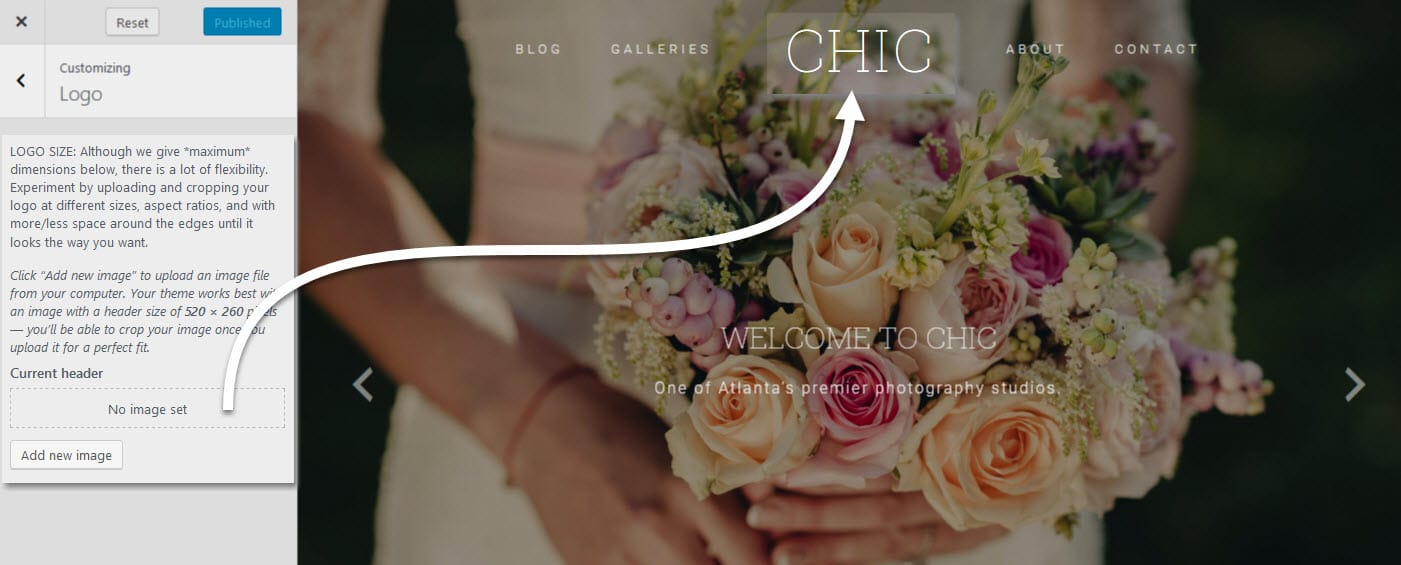 Click Add New Image and navigate to the image you would like to use for a logo.
Your theme works best with an image with a header size of 520 x 260 pixels —you'll be able to crop your image once you upload it for a perfect fit.
Be sure to click the Save & Publish button at the top of the customizer to preserve your changes.