How Can We Help?
Search for answers or browse our knowledge base.
How do I change the CSS of NextGEN Gallery?
HOW TO CUSTOMIZE YOUR GALLERIES USING CSS
NextGEN will automatically create a directory in /wp-content called ngg_styles and a css file for you called nggallery.css . The full URL to the stylesheet would be /wp-content/ngg_styles/nggallery.css
To edit the CSS stylesheet, go to your WordPress dashboard >> Gallery > Other Options > Styles, there you can edit and save your CSS without having to use FTP.
After saving changes to the stylesheet, you may need to clear your browser cache to see the update on your site galleries. If you have a caching plugin installed, you may need to clear its cache as well.
--
HOW TO FIND THE .CLASS OR #ID
Using the Chrome Browser, right-click on any element of a gallery, as shown in this screenshot: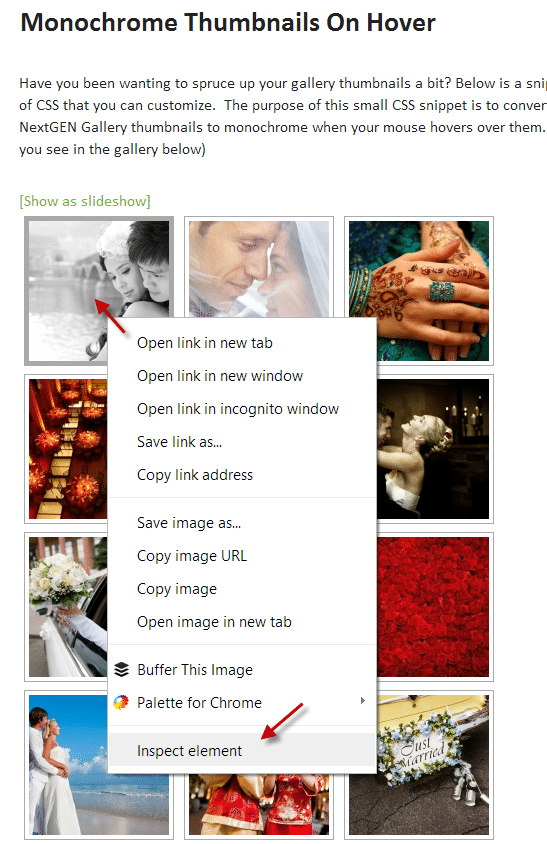 Next, you should see a window appear in your browser that will show you the code and CSS for that site element, see: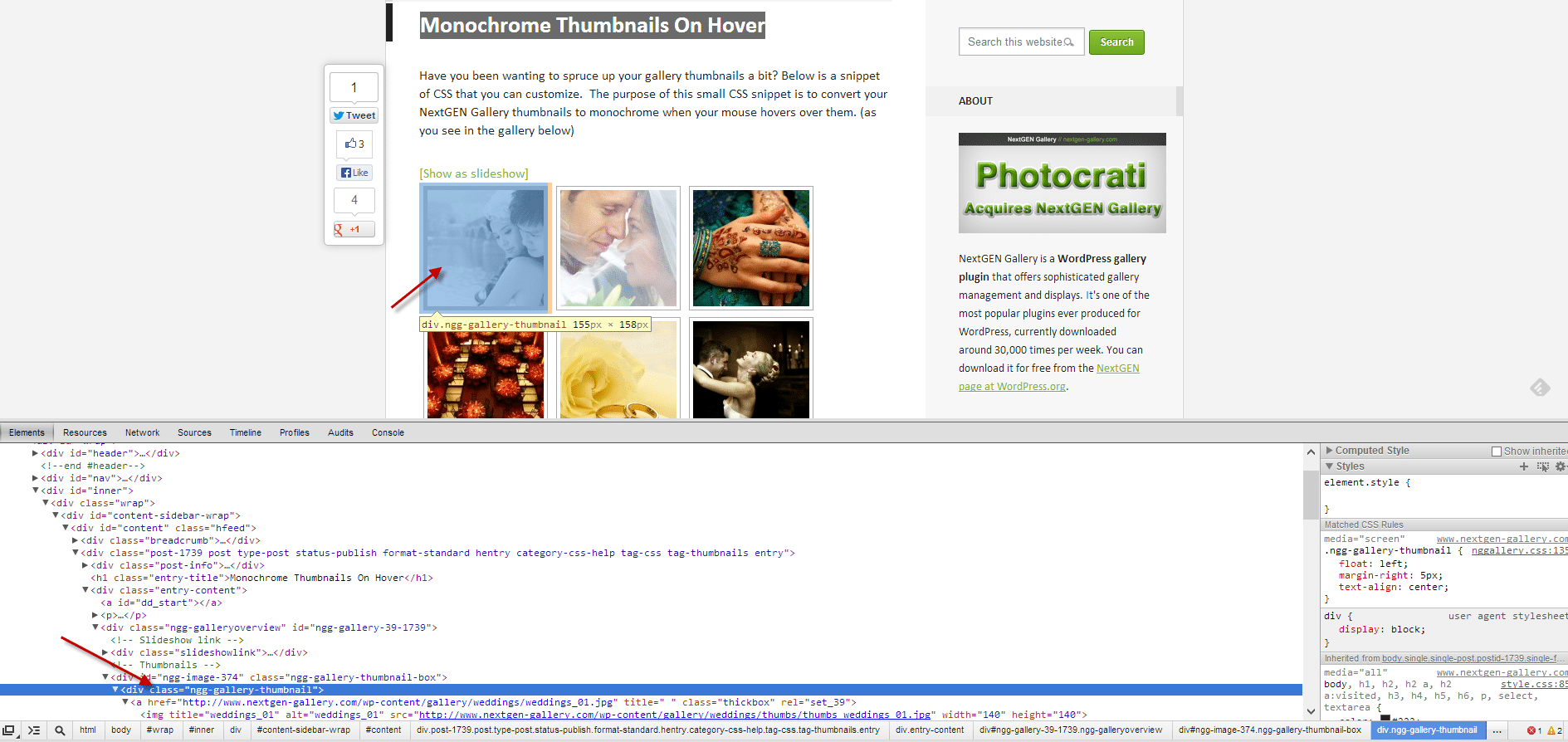 Now you can take that class you found, and add it to your your custom css stylesheet, an example could be:
.ngg-gallery-thumbnail img:hover{
filter: grayscale(100%);
-webkit-filter: grayscale(100%); -moz-filter: grayscale(100%);
-ms-filter: grayscale(100%); -o-filter: grayscale(100%);
filter: url(desaturate.svg#greyscale);
filter: gray;
-webkit-filter: grayscale(1);
}

To help get you started customizing your galleries, here are a few tutorials we have put together to show you some cool tricks:
*Customizing your galleries with CSS requires knowledge of CSS. Some resources on learning CSS can be found here: