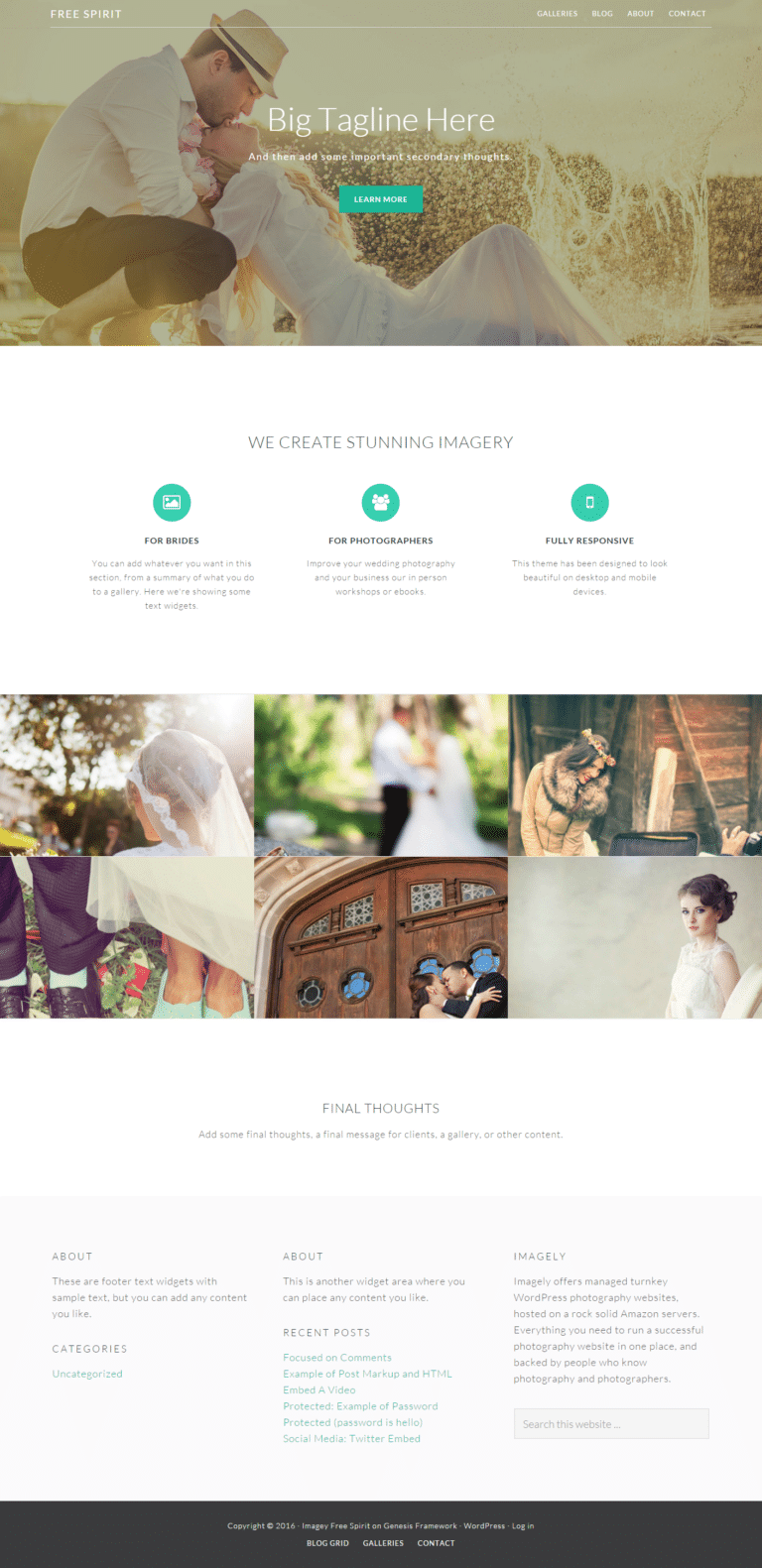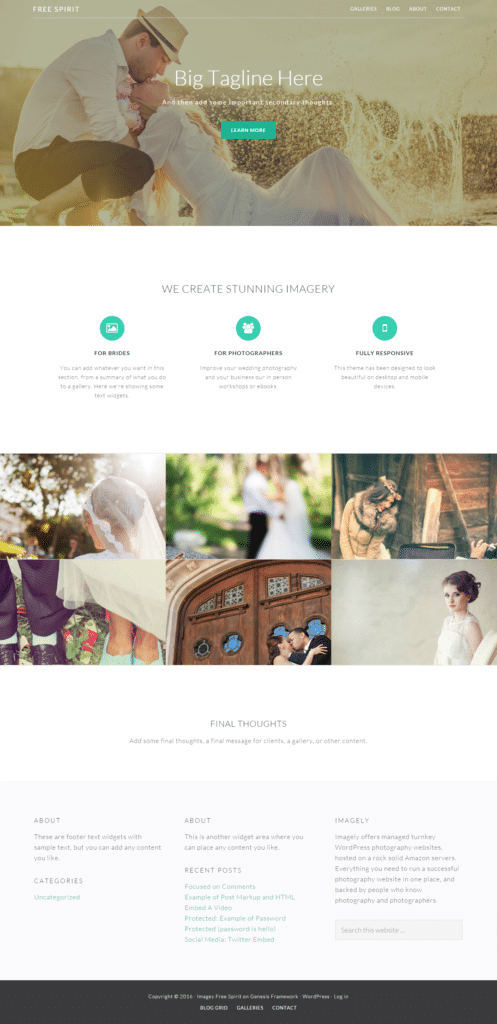 Thank you for choosing Imagely, and selecting the Free Spirit theme!
If you have any questions while setting up the theme or run into any errors, please don't hesitate to contact us anytime.
I'd suggest opening up the Imagely Free Spirit theme demo for reference while setting up your theme.
The setup help documentation for this theme has been broken down into the following sections:
First Steps
Customize Your Settings
Home Page Setup
Widget Areas
Page Templates