The Front Page 4 widget area in the Imagely Iconic uses one (1) Text widgets to add final thoughts.


Go to Appearance > Widgets to add a Text widget to the Front Page 4 Widget area.
To configure the widget, click the title bar to open if necessary, then change the settings as desired.
Text Widget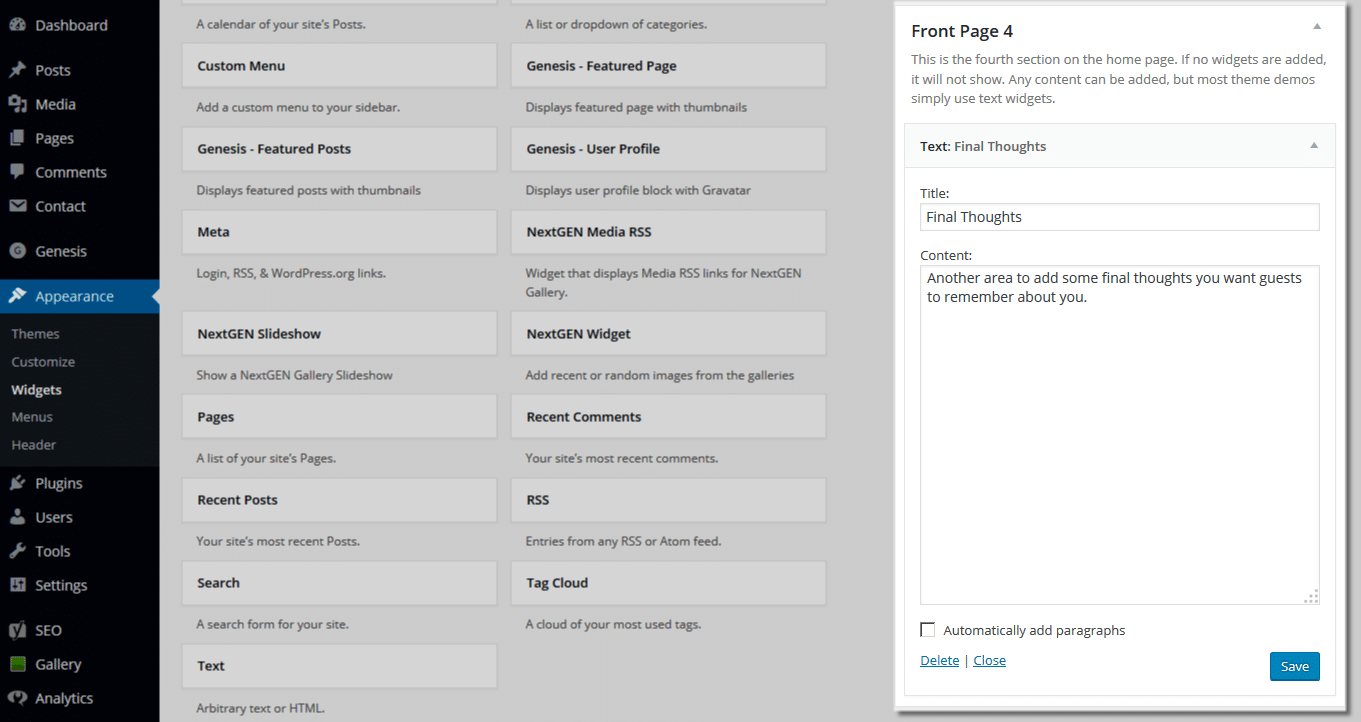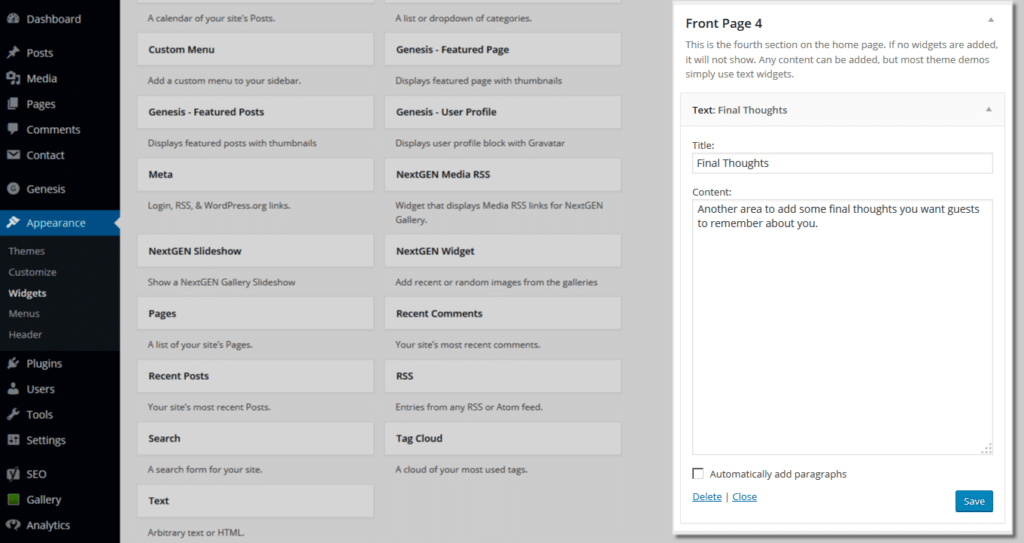 Title: Use a title of your choice to serve as a heading for this widget area.
Content: Add a paragraph of text with final thoughts you want guests to remember about you.
Click Save to preserve your settings.