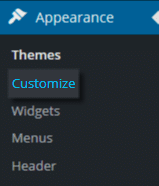 The Journal theme includes a header background image. Upload a background image for the header and navigation area.
Go to Appearance > Customize > Header Background Image in your WordPress admin panel.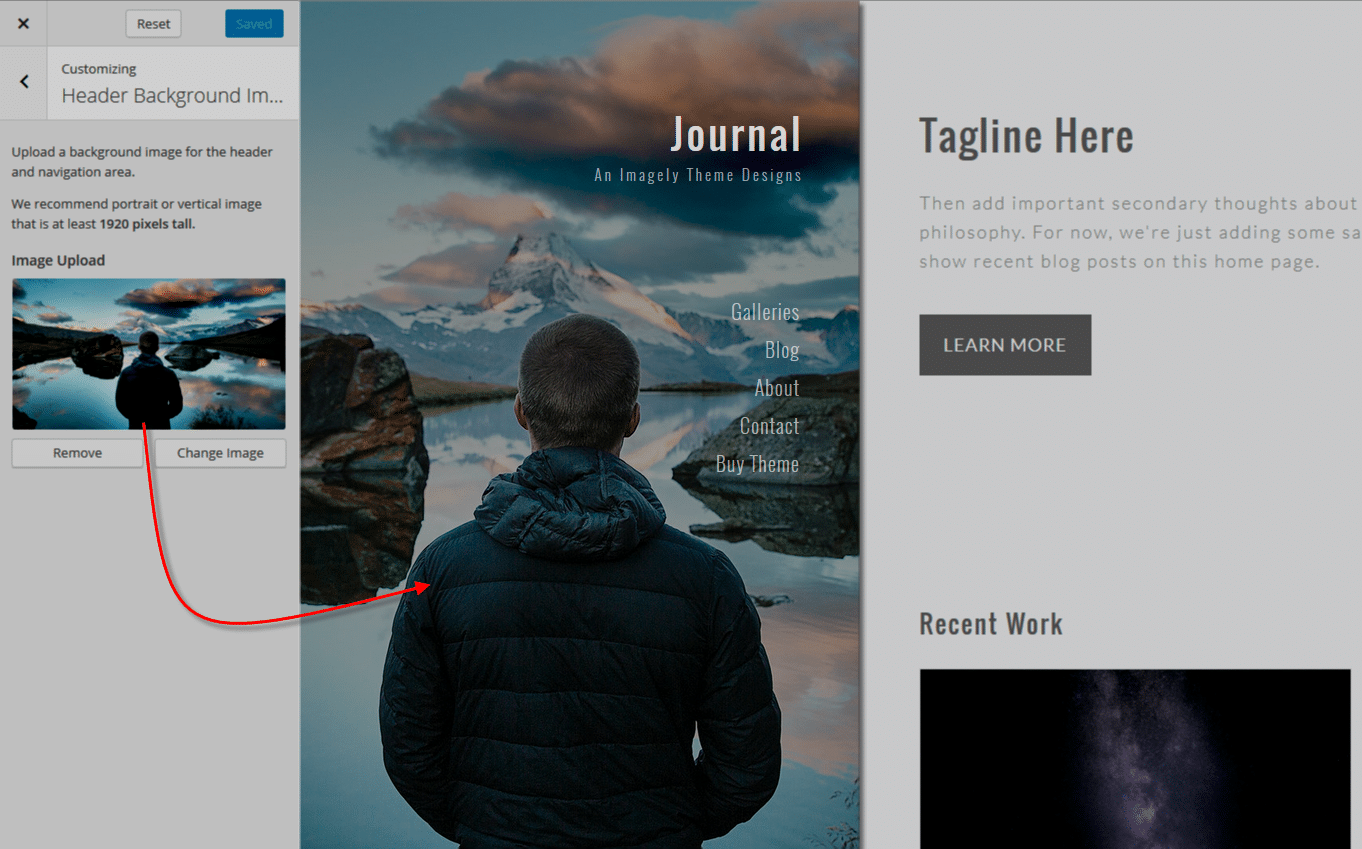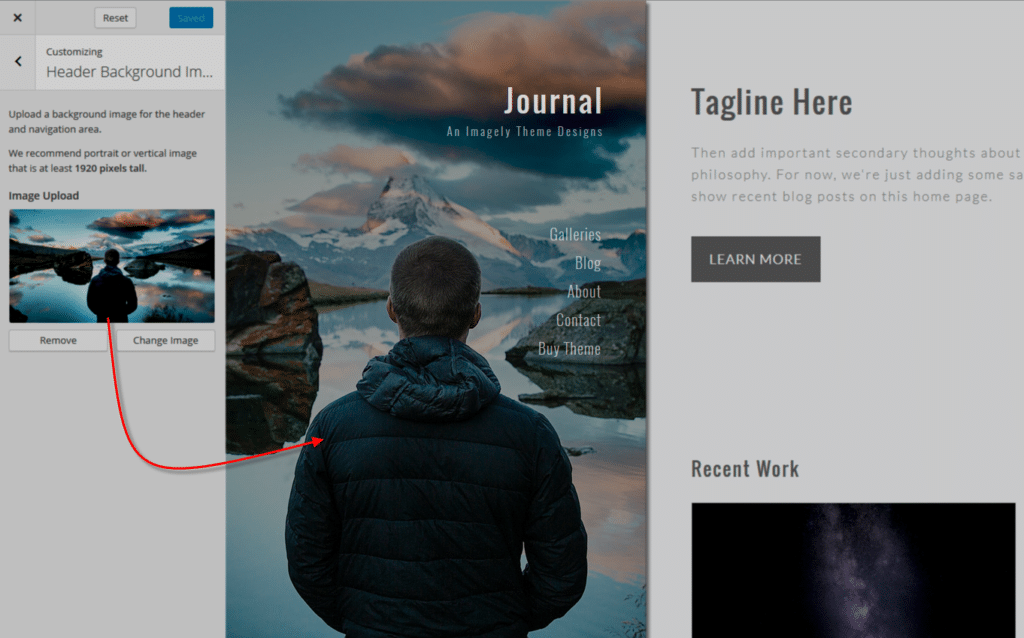 Click Change Image and navigate to the image you would like to use for a background image.
Note: We recommend portrait or vertical image that is at least 1920 pixels tall.
The site header is flexible in height, so it will automatically adjust to the correct size no matter what device viewers are using.
Be sure to click the Save & Publish button at the top of the customizer to preserve your changes.