The Lightly theme includes the option to add a Background Image to your site. This image will display behind the content (around the outer edges of the site) and will replace the light gray background color that is currently displayed in the theme demo.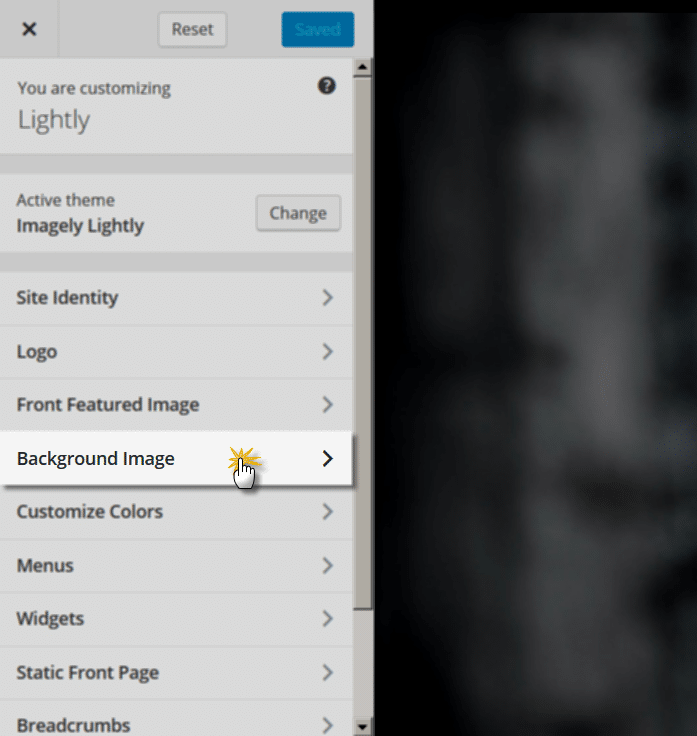 Go to Appearance > Customize > Background Image to select an image. To set a background image, click Select Image button. A popup will display allowing you to upload the image of your choice using your computer's file navigation tool, or to find one directly in your Media Library.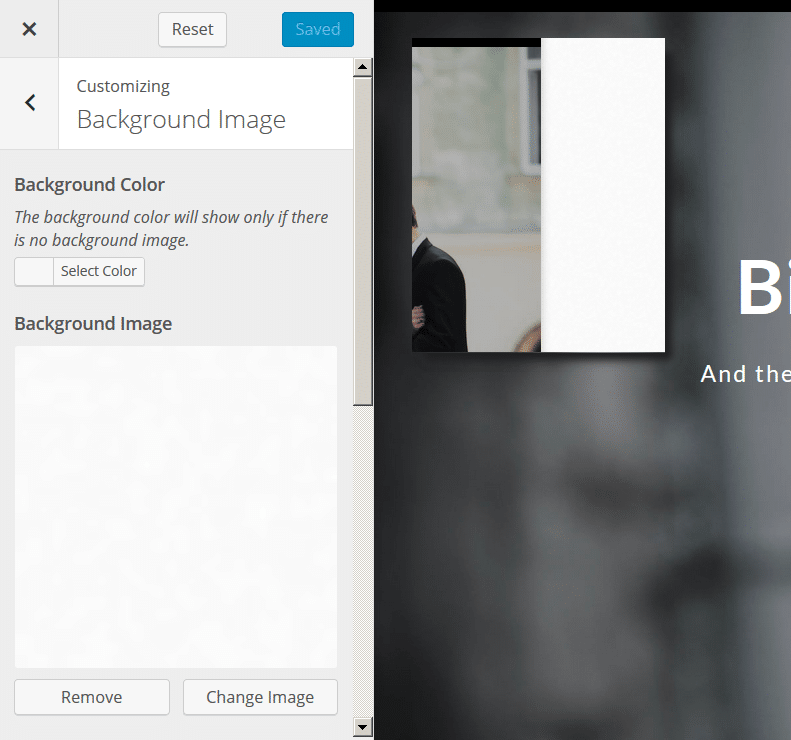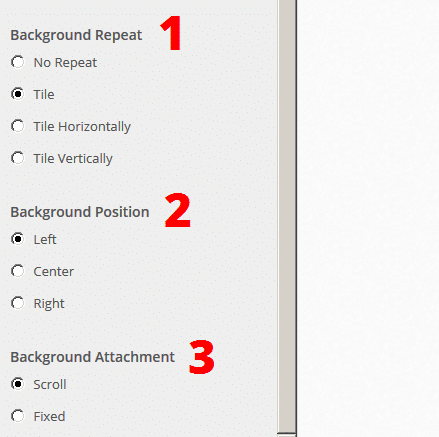 Background Repeat:This setting will determine if and how the image is repeated.  Some images are meant to display as a single image with no repeating, while others may be intended to be tiled horizontally, vertically or both.
Background Position:The position setting will be used with images set with no repeat. They will be displayed either to the left, right or center of the site.
Background Attachment: The attachment setting gives the option to have the image stay in one place (fixed position) as you scroll down the page or to allow it to move with the page (scroll position) when you scroll down the page.
Be sure to click the Save & Publish button at the top of the customizer to preserve your changes.
< Back to Front Featured Image