The Front Page 3 widget area in the Imagely Softly features a full-width widget area with a featured image background and one (1) Text widget configured to display a title and paragraph text with HTML button.
Add the Text
Go to Appearance > Widgets > drag and drop the Text widget into the Front Page 3 widget area.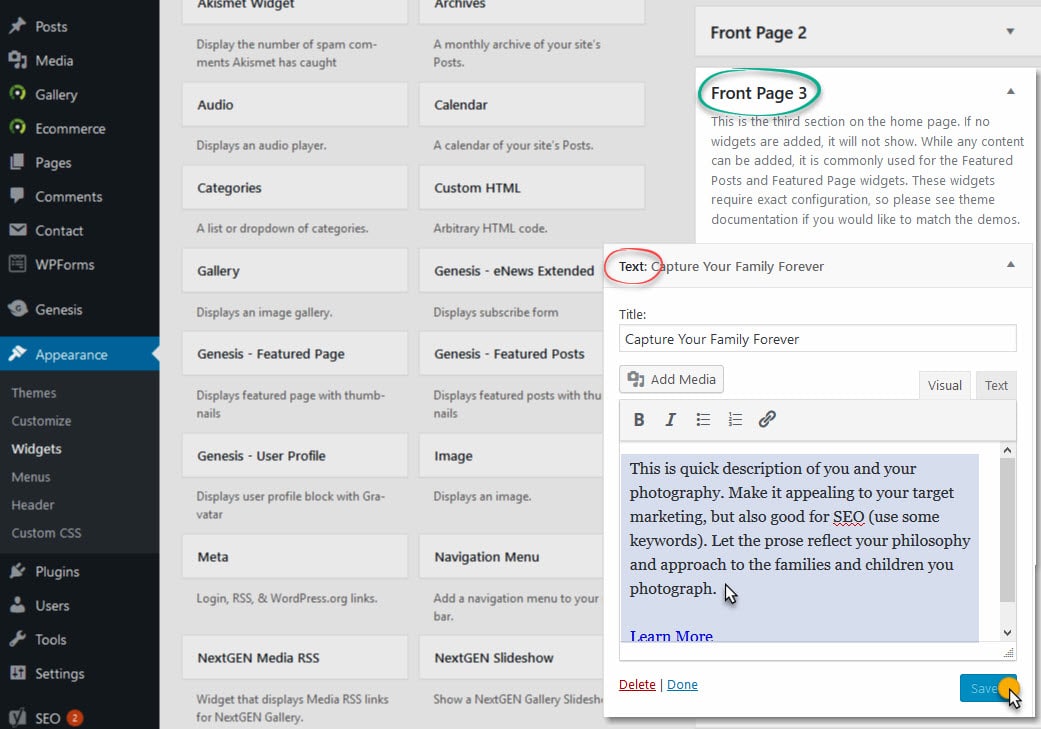 Add your title
Add your paragraph text
Copy and paste the below example, including the HTML code for the button:
This is quick description of you and your photography. Make it appealing to your target marketing, but also good for SEO (use some keywords). Let the prose reflect your philosophy and approach to the families and children you photograph.

<a class="button" href="https://softly.imagely.com/about">Learn More</a>
Add the Featured Image
Navigate to Appearance > Customize > Front Page Imagery, below Front Page 3 select 'Change image' and upload or select your image. Don't forget to save changes!