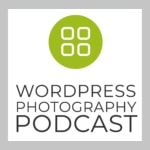 In this episode, Scott asks a very important question. Have you given up on WordPress? Being that you are tuning in to this episode and that WordPress runs a third of the Internet, we imagine you have not given up on it. However, we know you likely have some concerns and frustrations. We want to hear about them.
Comment on this episode's show notes page, and complete the Imagely Sites Survey to share how we can help make your WordPress experience a better one.
Transcription:
Transcription was done by Rev.com, using their AI (artificial intellegence) generated transcript. The transcript may contain spelling, grammar, and other errors, and is not a substitute for watching the video or listening to the episode.
Welcome to episode 112. My name is Scott Wyden. Kivowitz, the chief community officer here at Imagely. And today, Hey, I want to ask you a question you given up on WordPress, right? I'm asking this because over the past couple of years, I've seen WordPress in the news more often than not, and it's not always for good reasons. A lot of times, WordPress is in the news because of a volt or ability in a plugin or a theme Mead for WordPress, not necessarily early WordPress itself, you see WordPress, the core software is pretty solid. Yes, it is changing on a regular basis, but it is an open-source platform that is made by countless developers around the world. All who have quality code quality skills and love, making sure that the work software is well-built. But every often, there is a plugin or a theme that has a price that has some sort of sickness, security issue going on.
It's even happened at Imagely with our products. And we are, are quick to resolve that issue. A lot of hosting companies will actually force a theme or plugin update when that theme or plugin has a security issue. And it has been patched by the developers. And that is the right thing to do. Some hosting companies will actually remove that theme or plugin from your site without even notifying you and, in turn, actually, break your website. Yeah, that's the wrong thing to do. So I'm asking you if you've given up on WordPress, have you given up on WordPress because it's complicated or because of the security issues that you've come across or because you've had it do some maintenance if you have given up on press, I am sorry. And I do want to hear why you've given up on WordPress, right. And what you've moved to and how complicated was that move comment in the show notes at imagely.com/podcast/ 112 to let us know.
But if you're still here using WordPress, listening to this podcast, or watching this podcast, then I also want to hear from you. What do you love about WordPress? What is making you stay, and what are you excited for? And image of the real working on what we call Imagely sites. It is a turnkey photography website solution, and we are doing everything we can to ensure that Imagely sites, the best photography website platform available. And the best part about Imagely sites is although it would be, be a hosting platform to make photography websites easy for any photographer, no matter the technical experience, it is a hundred percent built on WordPress. You won't break it; you can't break it. And it's giving you all the flexibility that WordPress can give you without the maintenance that you might be dreading. But we also want to hear from you about what you will be excited for in image these sites.
So go to imagely.com/podcast/ 112, click down in the show notes. You'll see, there is a link to a survey where we are asking you to fill out, take two minutes of your time, and share what you would think would be good experience for you for Imagely sites. And in return, we have a gift that will be available to you. If you put in your email addresses. Well, when filling out the survey, you will receive a gift. If you have given up on word press again, and we want to hear from you as well. I'm sorry you gave up on WordPress. If you are still with WordPress. Well, it powers a third of the unit, so I'm not actually surprised, but you know, I'm glad you're still here. Again, the show notes can be found at imagely.com/podcast/ 112. I will see you in the next episode. And thank you. Thanks for taking the time to listen, to watch and hopefully to fill out that survey.