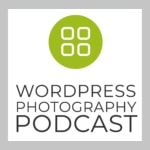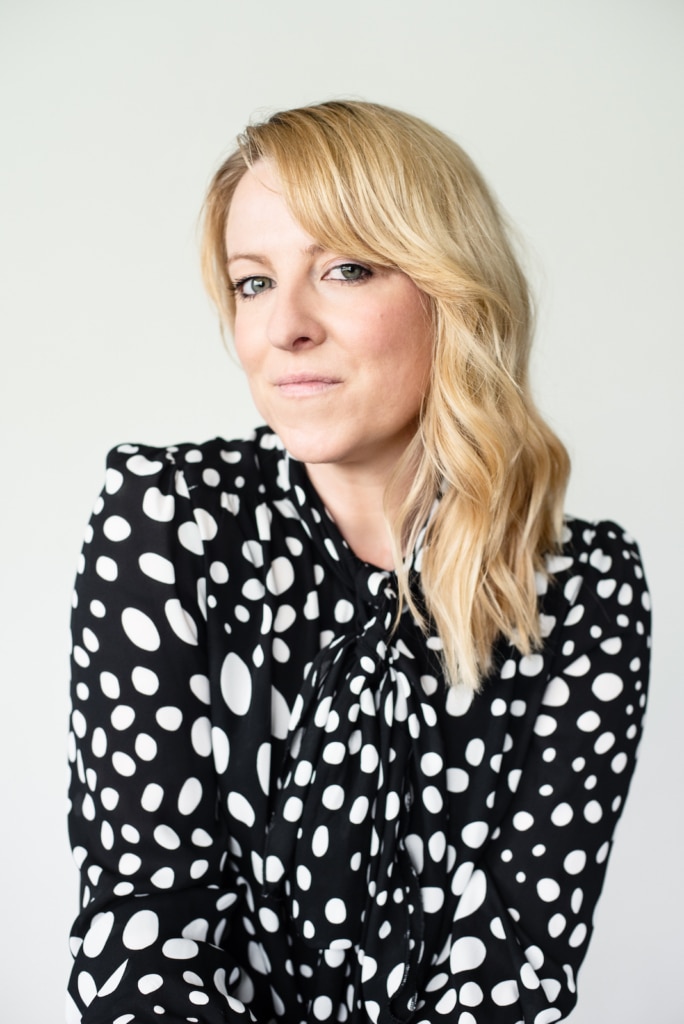 Marika Moffitt is a story-driven pet photographer serving pets and their people in the Greater Seattle Area and beyond.
As the owner of Dirtie Dog Photography, Marika focuses on helping her clients stay connected to the animals they love by celebrating their stories in portraits.
When she isn't spending her time behind the camera capturing the stories of animals for the people who love them, Marika is hard at work creating new ways to connect and collaborate with her community of pet-loving people. She has built her business focused on the ability to give back to her community, through working with local rescue organizations and creative collaborations with other pet-friendly businesses in the Greater Seattle Area.
She is also the founder of Seattle Pet Collective (a podcast sharing the stories of people who are doing great work within the Seattle pet community) and the co-founder and producer of The Limelight Pet Project (a multimedia campaign shining the light on harder to adopt pets and the people who care for them).
What we discuss:
How has your business been impacted?
How you are adapting to the changes?
What would you tell other photographers in your situation?
Is there something you do for your health mentally, physically, or a combination, to cope with the stress that comes out of the pandemic?
Where to find Marika:
Transcription:
Transcription was done by Rev.com, using their AI (artificial intellegence) generated transcript. The transcript may contain spelling, grammar, and other errors, and is not a substitute for watching the video or listening to the episode.
Scott:
Welcome to episode 115. My name is Scott Wyden Kivowitz and today I'm joined by my guest Marika Moffitt. Marika Is a story driven, pet photographer, serving pets and their people in the greater Seattle area and beyond. And as the owner of dirty dog photography, Marika focuses on helping her clients stay connected to the animals. They love by celebrating their stories in portraits. When she isn't spending her time behind the camera, capturing stories of animals for the people who love them. Marika is hard at work, creating new ways to connect and collaborate with our community of pet loving people. She has built her business focused on the ability to give back to our community through working with local rescue organizations and creative collaborations with other pet friendly businesses in the greater Seattle area. She's also the founder of Seattle pet collective, a podcast, sharing the stories of people who are doing great work within the Seattle community. So there might be another podcast for you to check out and she is the co founder and PR and producer of the limelight pet project and multimedia campaign shining the light on harder to adopt pets and the people who care for them. So Marca, we had to pivot and shift just to get on this record.
Marika:
Oh boy.
Scott:
Any stories to share before we even dive in? Um, how are you today?
Speaker 3:
I'm doing well. I made it, my day started super early. This is my, uh, Tuesdays are a busy day for me. So, I mean, I'm not surprised there was a little hiccup, but we're here for it.
Marika:
We are. Yeah. So for everybody,
Scott:
Uh, listening, watching, um, this is part of the pivot and shift mini series, and I'm really excited about this, about this topic, about, uh, um, talking to Monica about this and to get some of her insights about what been going on with her and, and how she had to pivot and shift and went up. But before we do that, just to share a little bit of the backstory about just how perfect it is that this is the topic we're talking about today. Uh, when we were first scheduling, I, I don't know what was going on in my day, but I just constantly, I said, OK, this, this day and time works this day and time works. And I, we just kept going back and forth and I kept screwing up. And so I think it was like three or four times where I was fine. Like locked it in, is it no, no we're changing. Uh, and it was all my fault. And, um, so that was,
Marika:
Yeah. Yeah. Um, so that was the first
Scott:
And then the second was, uh, so we've been using Zencaster to record our podcast episodes because of the amazing, um, audio quality they give you with your remote listeners or remote guests rather. And Zencaster has a beta now aware, uh, they allow video recording and it's also video recording. So you get pretty good quality video. And for whatever reason, her computer is, is blocking the beta, but not the regular audio only recording. So, um, we moved over to Ecamm live beta, which now lets me to bring in guests that were, this is the first time we're recording an episode in econ live. So I'm hoping things go well. Um, we had to pivot and shift just to get this episode recorded. So we are here for you people. Um, Oh boy. Uh, so first question I have for you on this topic, and we're going to dive deeper into this as we get through this, this conversation. But if you can give the listeners a, a brief summary of, of what your photography business was like before the pandemic and how you shifted, uh, just a, a little summary, cause we are gonna dig into this.
Speaker 3:
Yeah. So I started 2020 off with some really big ideas of what I was going to be doing, especially in springtime. Springtime is my favorite time of year to photograph pets here in Seattle. It's just, the flowers are beautiful. It's just that fresh spring air. Everybody's just so happy. And, uh, unfortunately things did not turn out the way that I had planned. So I had to think on my feet about, well, am I gonna shrink from this? Am I going to hide away? Or am I going to jump in and create new opportunities to lead my community and, and create ways for them to connect through sharing their pet stories? And so that's what I did. I didn't really, I didn't even really rest. I just immediately was like, okay, I guess this is what I'm doing. And went from trying to schedule sessions and events to, okay, what can we do online? How can we come together and share the things we love, which is our pets.
Scott:
So, uh, out of curiosity, um, before all this, uh, were you doing more studio indoor for, or the family's houses, indoor sessions with the pets?
Speaker 3:
Yeah. So in the winter I definitely do more studio work and I actually work in my clients' homes or at sometimes set up in my house so that I had no more of that. Right. Like my, my last session before all of this happened was actually on March 15th and it was a studio session in my home. And then it was about four months before I was able to do, uh, another session.
Scott:
Well, and, and now, um, pretty much, would you say that a hundred percent or close to it are our outdoor sessions?
Speaker 3:
Yep. 100%. Wow.
Scott:
That, that is a big change for somebody who, um, is used to doing things in doors and not having to worry about the elements outside. Um, cause not only are you worried about the people with, you know, um, with outfit changes, you know, nice to throw on a sweatshirt or a jacket and that changed everything, but certain pets don't do so well, you know, outside, especially if they're not accustomed to it. So yeah, that's tricky.
Speaker 3:
I also, I mean, I actually just ordered a bunch of rain gear for myself and my equipment. So cause we're, we're in that season,
Scott:
Right? Yes, Seattle, um, pretty, pretty rainy. I had the pleasure of being, uh, going to, uh, Seattle once. Um, and it was a lot of fun. I think we lucked out and it didn't rain the entire time we were in Seattle, but then once we started going up to, um, uh, to the Palouse region, that's when we got some, we got some rain there, but um, so financially, um, and you don't have to give exact numbers if you, whatever you want to share, how impacted were you? Um, before you, I know you said you didn't stop, right. You went right into figuring out what to do, but, um, did you feel it, did you feel that any impact on that with that financial yeah,
Speaker 3:
Definitely. Um, that chunk of time that I wasn't able to actually take photographs of clients and their pets was that's a prime time for me. So I definitely felt the financial, uh, downfall in that part, but, uh, things, but then, you know, because of the work that I did in my community and uh, with my audience, when the time came to be shooting again, people were ready and they stepped up and things have been really great in the last three months.
Scott:
Awesome. And, um,
Speaker 3:
So
Scott:
W how, what made you think of, or did you already have in the back of your mind of all these projects that you have that you've been building, um, the podcast and the collabs and what did you already have those that like you wanted to do eventually, or would, was talking with clients and, and colleagues and whatnot family, did that push you there? Like, um, how'd that come about?
Speaker 3:
Yeah. So I actually had the podcast, I started it in spring of last year and I've had several, a couple of really big traumatic things happen in my life over the past six years, that sort of built my resiliency and my ability to shift easily. Um, so the podcast was the result of one of those things. I sort of reached a point where I realized, you know, anything can happen at any time to us. And there's no point in waiting on the things that we really want to do and create. And so that's what the podcast was. Um, the limelight pet project we launched in August of 2019. So that's something that was already, uh, in existence when the pandemic hit the things that I ended up pivoting my business for specifically this year were things that I think I always thought about doing, but I was really just pushed forward into them a lot sooner than I thought, but apparently I was ready because everything worked out great.
Scott:
And with the things like the podcast, did you find ways to monetize it enough to help with the, with any income loss that you had with the photography side?
Speaker 3:
So we're not currently monetizing the podcast. What we're mostly just doing right now is just connecting our, the people in our community with businesses and nonprofits and just anybody who has a great story about pets or something, they can bring some sort of value to our community.
Scott:
Have you considered reaching out to, um, local mom and pop pet stores that are hurting and saying, you know, for $500, we'll, we'll plug you for this one episode and thank you for your support and blah, blah, blah. You know?
Speaker 3:
Yes, that's definitely on, uh, the vision for 2021 is to reach out to some, uh, businesses in the area who might be interested in that.
Scott:
Yeah. You could even go as far as saying, you know, you're hurting as much as we're, you know, as much as I'm hurting, I started this podcast for it because I loved what, you know, the whole, um, you know, pet community and, or, and whatnot. I'm sure you've got a whole spiel, but, but then also say like, you know, because you're hurting, um, you know, if it's $500 to sponsor one episode, I'll throw in the first one for free, because we know, you know, we want to help you too. You know, that kind of thing, like give them, um, make them feel like they're getting something more out of it, which is nice. Um, and I know, you know, if you went to, as the podcast gets bigger, you could, you could probably go to something like a PetSmart or Petco or one of these massive chains, but they're not hurting as much as these mom and pop shops just like you. Right.
Speaker 3:
Yeah. And that actually, and that actually goes against our sort of our values of supporting local. Um, cause a lot of my guests are those local, those local, uh, small businesses. When I started the podcast, it was really, I wanted to help my fellow business owners and nonprofits by connecting. They're giving them an opportunity to share their story because we all, you know, we can go to a website and learn on an about me page, but there's really something beautiful about listening to a conversation that includes a story somebody's story of why they do what they do and, and just giving them the opportunity. Because a lot of the people that I've had as guests nobody's ever asked them, these questions about who they are and why they do what they do. And as a consumer, that's something I really appreciate learning about a business that I'm considering working with. And so that's, that's what started the podcast is, is doing that. And I think in the future, definitely there's going to be opportunity to monetize because there are going to be some businesses that are like, yeah, we want to support what you're doing. Cause we love it.
Scott:
Yeah. I, um, in March I started a small podcast where I'm offering branding advice as I, you know, do my errands and drive around the neighborhoods and whatnot. And I see these businesses doing things that, um, probably sh you know, should be adjusted and, or not done or, or whatnot. I have re just record using anchor on my phone, very basic, basic podcast saying, you know, offering some advice and I'll share it with them or whatever. And I wound up getting a client from it. Uh, so, um, I actually did a, when everybody, you know, I, I did a bunch of them to the porch sessions, the family porch sessions. Um, I did one for this business and I was on the practically other side of a pretty, pretty big parking lot with a zoom lens. And, uh, it's a pizza place that's doing very well, and they wanted to show their support for the, for the community as well.
Scott:
And so we did a nice, um, you know, very short 15 minute, uh, basically it was all the employees wearing the masks and shirts and stuff in front of the business. And it was cool. So it was having, I would say that, that it was probably harder for a podcast to get photographers business before the pandemic, all, you know, in certain genres it's easier, but, um, I think it's harder, uh, for the most part. And I feel like now, now that, you know, everybody's stuck, do you know, sort of a one place podcast that are on the rise. Um, it's a little bit easier now that you could potentially make photography, get photography sessions through, um, a very niche podcast. So, um, you know, it's great on you to first starting the podcast. I I'm, I'm glad to see it, uh, it's going well. And I hope that it does get to the level where you can start monetizing because that'll be obviously super helpful. Um, how any, are there any other changes that you've had to make in your business that, uh, I don't already know of from before that, uh, that you could share any, whether small, whether big, anything that has changed that you've had to shift because of,
Speaker 3:
Well, my entire system of communication with clients before the pandemic, pretty much everything I did was in person, my consultations, uh, obviously obviously sessions my sales sessions, uh, delivery of artwork, all of it was in person. Uh, I'm very, I love my clients so much and I love being around them. And so I had to figure out how to make that work and still keep it on brand and still keep a great whether it's what, uh, just an inquiry for a consultation or it's in a sale session or anything. And that's been something I've sort of had to trial, run some things. And then I feel pretty confident with where I'm at right now. Um, I just, you know, in September I started having my first sale sessions from summer clients and, um, things were great. Things have been going really well. I'm very excited about how my process that was in person has shifted into over zoom. Um, so that's been, that's been a really big thing.
Scott:
And have you, have you been using just something as basic as Skype or Google meet or zoom, or are you using like a specific tool for, um, not only for the video communication, but for the in person sales aspect of it?
Speaker 3:
Yeah, so I use zoom and I actually sign in on two different computers because I control my light room on my desktop computer. And then I do my, the video on my laptop. Um, I did, I don't have a camera for my big CA my desktop computer. I ordered one, but it was stolen off my porch. So I just felt like, yeah, let's not risk that for right now. Um, but I, I just show my, I created a Lightroom collection with the final images that I'm showing. I do a slideshow that I create an Animoto and I show that share screen with my clients. And it's the best thing. Cause I can see them in the little window and watch their reactions. I had clients, I had clients just this past weekend, who they were each on their own laptop at their kitchen table. So I had a window of each of them and just watching their faces as they got to see the portraits of their dog and their cat was like, it just made me forget that there's even a pandemic.
Speaker 3:
It made me so happy. I'm so I just, I'm on two different computers when I'm doing my sales sessions and they're about, you know, they can go up to two hours depending on what my clients order, because I'm guiding them through every step. If they're doing a book that's going to take a lot longer cause they have to select the images for that. Um, but it's been, uh, it's actually been really easy and I, I actually have a post it note here on my laptop that has like my steps of like, make sure you do this and this and this and yeah. And, uh, and all of that, it's, it's been really fun and it's actually, I mean, I miss doing it in person, but it's nice to go from talking to them and making selections to then I just turn over to my other computer and start working on whatever they ordered instead of having to drive, Oh my gosh, driving through Seattle. I'm very thankful for not having to do that right now.
Scott:
Um, isn't it kind of funny that, that, I mean, obviously it's, it's, it's horrible that we're all in this situation. Um, and there's nothing that any of us could've done about it, but the, the silver linings, um, isn't it kind of funny that a lot of us have had to turn our typical workspace into a TV studio, right? Like we've got to put on this full production now to do things that we would normally do either in person or in an office or whatever. Um, and I look at, I look at what the things that my daughter's kindergarten teacher are doing are things that like public speakers that have been doing it for 10 years, wouldn't even be doing, they are now, but they, you know, it's just so, it's so crazy. And I feel like it's obviously has changed the world forever. Uh, I mean, this is going to be, this is going to be going on for a very long time.
Scott:
Um, and, uh, to fast, to fast forward a little bit, uh, in, in a little bit, I'm going to ask you about some, uh, mental and physical health things during the pandemic. But, um, I take karate classes and my karate instructor has actually said that we've been doing classes virtually. Some of us will meet on either a driveway or a lawn stay distant and do with the classes it's getting colder now here in New Jersey. So that might, uh, go back in door soon, but he's actually said that even once we're all together, again, he's going to keep doing the virtual thing for, we have students who used to be in the school that have moved away and have now rejoined because there's stuff they're joining classes virtually. So I think, I think at some businesses it's, even when things start going back to normal, it's going to stick, like there's going to be certain things that will, will stay.
Speaker 3:
Yeah. I, uh, I, up until beginning of October, I was the president of my business networking group. So it's a year long term. And so I got about six months of in-person. So as every week we meet in person, I lead the chapter in, in a 90 minute meeting. Uh, and then in March we had to, we had to transition to online. And so my office has been that, that studio because every week I had to lead a 90 minute meeting and be on like, my face is the big, the big face on the screen to 40, 40 chapter members plus visitors. And so it was a, it's one of the things that, uh, I was ready for leadership in my chapter, but I did not know that it was going to turn into what it turned into. And, and I would recommend to anybody who has the opportunity to take on a leadership role in their community in some way, do it, even if you're scared, because it will teach you things that nothing else can teach you.
Scott:
Right. Well said. Um, so I was actually just about to ask you, what would you tell other photographers in your situation? Um, that's actually a good one.
Speaker 3:
Yeah, I haven't. I have another one though. One of the things that has helped me immensely, especially over the past few months has been finding other photographers who are doing similar work as I am and meeting on a regular basis. I have three other pet photographers who we met through a group coaching program that we're, that we're in. And I'm actually now a coach in, um, we, we meet every Thursday, uh, and for like three or four hours there on the East coast, I'm over here in Seattle, but we meet and we talk about our businesses. We talk about a specific project that we're all working on, and it has been incredible to work through things together. If any of us has a challenge, uh, we help each other through it. We were constantly sharing screens and, and going through our processes and all of these things. And I would say to any other photographers, if you don't have community around you find it, the, the incredible thing about being able to do this virtually now is you can, you don't have, you're worried about local competition, which that's a whole other thing that I'm all about community over competition. Right. Um, but if, if that's something you're worried about, there are people across the country that you can connect with and build your business together. Yeah,
Scott:
Yeah. Yeah. Uh, the, the last episode in this pivot and shift series, I had a skip cone on, I'm not sure do you know? Yeah. So, yeah. Yeah. So, uh, that obviously hasn't aired yet, but by the time that your episode is out, it was out two weeks ago. Um, or wait, what episode were episode one 15. Yeah. So he was, I think it's one 14. Um, and, uh, something you just said came up and he made a good point. I don't remember his exact words, but he said that social distancing is not necessarily physical. You know, it's, it's more physical distancing. It's not really social disruption. They should have renamed it. So, um, so, you know, I brought the fact that there's no reason for the whole community over competition thing. There's no reason why, if you and I were in Seattle and we were both pet photographers, we couldn't actually get together and the location where masks and stay apart to talk about things or, or to actually have a pet there to practice or whatever it is, you know? Um,
Speaker 3:
There's a, I, can I shout out another podcast real quick? Sure. Uh, so the hair of the dog podcast, uh, there's the hair, the dog Academy. It is for pet photographers. It's all about business. And, um, just everything. Uh, I was recently on the podcast with my friend and colleague Holly cook, who is a doc photographer here in Seattle. Our episode is all about community over competition and how incredible it is to connect with people who are doing what you're doing in your area. Like, who else knows your heart better? You're doing the work that you love someone else who's doing it. And especially if they're in your area, they're going to understand everything that's going on in the area and the types of clients and things. And you, when you collaborate, when you get together and you, you create beautiful things like that is what this is about. It's not about trying to beat somebody else to whatever it's about. What can we do to make things better where we live.
Scott:
Yeah. Um, I've got a random question for you because it's not very often. I get to talk to a pet photographer. I don't have many of my personal circles, um, and a timer. Lackey's one, but she's not a pet exclusive photographer. She does photograph pets, but she also photographs, you know, children and families. So, um, I'm curious, um, I'm assuming, and tell me if I'm wrong, if I'm wrong, it's fine. That dogs are your most popular pet that you photograph. What is, yeah. So what is the second most popular and the third, most popular pet that you photograph
Speaker 3:
For me? Uh, cats and courses. So I mostly do dog dogs, cats and horses. I love photographing all of them. I really love photographing cats because cats are just such a, I mean, dogs want to please you, they want it. They, you know, they want to trust you. They want to do things that make you happy. Uh, cats allow you to be everywhere. And so anytime I get to photograph a cat and the cats into it, I feel like I have won the world. It's the best feeling ever.
Scott:
Yeah. This weekend actually, uh, my brother in law said his exact words were that the dogs want you to be their friend and cats. Let you be their friend.
Speaker 3:
Yes. Yeah, that's good.
Scott:
Um, I have, I have two cats that I want to throw out the window. So, um, they drive, they drive me nuts. They drive me nuts. They're ours. Uh, one of them is half Siamese. Uh, they're actually brother and sister from the same litter. I don't understand how he came out half Siamese, but, um, but yeah, he's a loud, loud me hour and it's always when we're sleeping that he wants to wake us up and me are faces.
Speaker 3:
Okay, can you impersonate it?
Scott:
I can actually, I'm not sure if I'm going to
Speaker 3:
Actually on the Seattle pet collective podcast, we end every episode by asking our guests to give us their best Meow. And, and then we end up giggling forever and of asking them like, who is that inspired by? So it's the best thing. Cause how, I mean, you, can't not feel joy when you Meow, like it's, it's a very special experience,
Scott:
So I'll, I'll do it. I'll do it. So, uh, I have two cats, my wife and I, um, when we got married originally, um, and got the cats and moved, bought our house and our first house, uh, we had our mortgage guy's name was John. Um, our, um, attorney's name was Paul and our realtor's name was George. So we named our male cat Ringo and our female cat was Lucy because Yoko as a, as a Calico cat, didn't didn't really work so well, Lucy fifth Fitzer, um, and she's like a little princess, like she'll just, yeah. Land her back and let you rub her belly all day. Um, but Ringo, so he will walk around and he'll have the typical. Right. But then in the, in the middle of the night, he does like, I don't know what that is. Right. So, yeah. So, um, I just, I just me out on, on my podcast. Okay. Um, so my final question to you, um, I mentioned that, uh, I take karate classes and I do that, uh, because one, I love it. I'm wearing a fricking karate t-shirt right now, if you didn't notice, um, um, I do it for the mental and physical health. It is a, in my opinion is the best combination of the two. So is there something that you do for your health mentally, physically, or both, um, for, to deal with the stress that comes out of this pandemic?
Speaker 3:
Yeah. Uh, definitely do several things. Um, one thing that I was doing before the pandemic was meditation and journaling every morning, just sort of getting myself in a state of being able to tap into my intuition and just guide how the week is going to go. Um, but then, you know, my husband and I, since we're both home, uh, we started going on twice daily walks with our dog, just in our neighborhood and actually like taking a look at what's around us and getting, and saying hello to other people who are out working in their yards and just getting connection where we can has, has been a huge help for sure. And then of course, going in being around animals, that's always going to make me happy. Of course, as my sandbox. Right.
Scott:
That was like, you couldn't have planned that better. Um, there's a, I note, so in March, um, my wife is a teacher and in March, when all hell broke loose, she had to start working from home and the school didn't really have a plan. So she had to go with the flow and we had to figure out our weird schedule where, um, I basically had both kids and didn't get any work done until about noon. She was able to, to cut off at noon and basically not work the rest of the day, um, basically until the summer and then she had off in the summer. But so I would, I made a ritual of taking both kids on a walk. I'd make them both walk from our house to my wife's parents' house, which is basically, I don't know, a football field away. It's not very far.
Scott:
And, um, along the way, there was this one neighbor who started also going for walks and he has a cane and he would walk his dog and it was obviously to walk his dog, but he could have also just let the dog out and it's fenced in yard, but he wanted to start getting exercise. And just this week I noticed that he's now walking further, like a lot further, like I was shocked to see how far he actually walked with his dog. Um, so it's just, you know, just sharing that because for anybody who's like, I can't, I can't, I can't do it. You can build up to it. Right. You can do whatever it is. You just have to build up to it. Uh, it, it took him telling you March. And what is today? Today's October 20th, right? That's a long time and he's now walking very far. Um, so that's so awesome. Yeah. Um, so I want to say thank you, Monica for joining. Um, I'm glad we were able to get him to make it work. Um, so if you can tell the listeners, the viewers, the absolute best place to find more information about you. And of course we'll link to all the places in the show notes too.
Speaker 3:
Um, I think the most UpToDate fun place is definitely Instagram. My handle is at dirty dog photography and that's D I R T I E dog photography.
Scott:
Awesome. You can find the show notes and where to find Monica at imagely.com/podcast/one, one five. Don't forget to subscribe to the show on Apple podcast, Spotify, Pandora, Google play, wherever you listen to podcasts until next time.