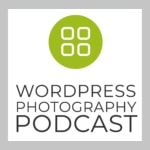 Today we are sharing some incredible news during Cyber Week here at Imagely.
It is with great pleasure that we get to share with you our latest theme release.
Today we launched Imagely 2.0, built on our next generation theme framework, which is faster, slimmer, robust, and more capable than the previous Genesis-based themes.
With Imagely 2.0, you'll get all designs from our Genesis-based themes available as presets in a single theme package, plus a new design that we think you'll like called Headshots. Imagely 2.0 has hundreds of customization options that deliver unlimited design potential.
The new theme is future thinking, and ready for what comes next in WordPress. And we have a lot planned, like additional designs, and block patterns to use throughout your photography site.
To celebrate Thanksgiving, and Cyber Week, use the coupon code BF40 or CM40 to save 40% on any Imagely plan. 
Choose our Pro plan to gain instant access to our new theme, Imagely 2.0 and the best gallery plugin for WordPress, NextGEN Pro with automated print fulfillment.
Download these today to take your website to a new level.
Thanks for turning in to episode 116 and see you in the next episode.
Supercharge Your Photography Website
Customize and Publish Your WordPress Photography Theme in Minutes
What are you waiting for?