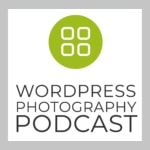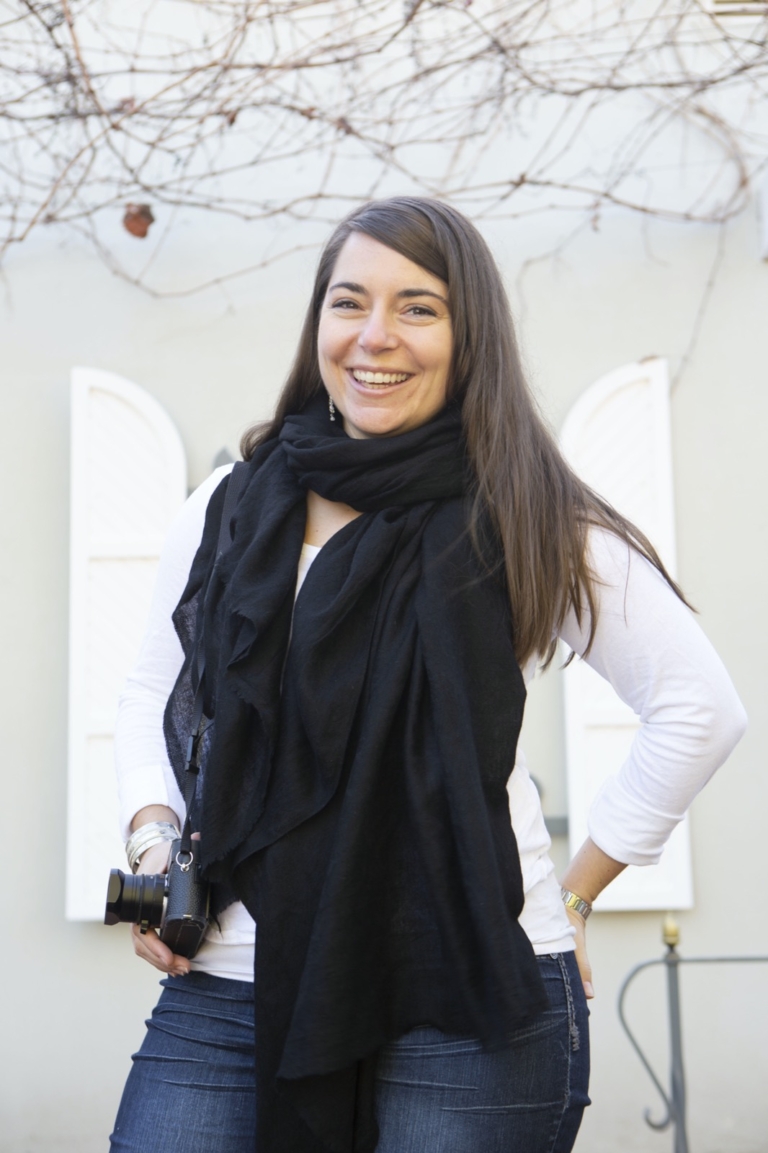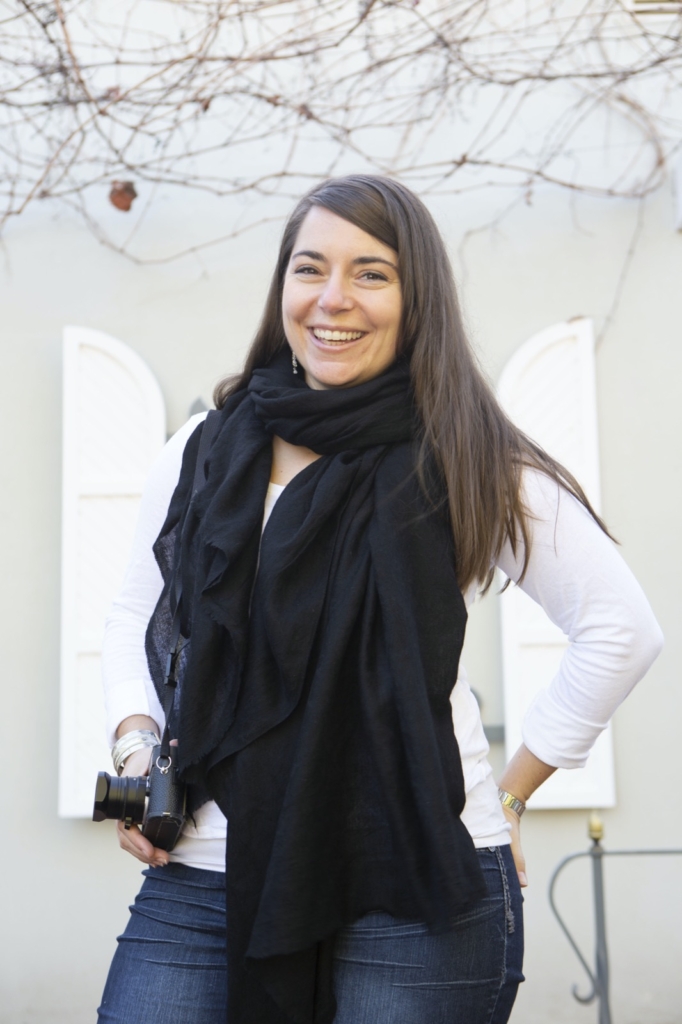 Jamie Rose is the COO of Momenta Group, which operates Momenta Workshops and Momenta Creative. Jamie spent her early career in the halls of power as a Press Corps photojournalist covering Capitol Hill and the White House, primarily as a contractor for The New York Times. Her passion for working with nonprofits lead her documentary coverage of humanitarian and health crisis in Africa, South America, and the Middle East.
Her clients included organizations such as Doctors Without Borders, The Calvert Foundation, The Global Fund to Fight AIDS, Malaria, & Tuberculosis, and Physicians for Human Rights among others.
In 2011, Jamie was awarded the United Nations' Photographers Leadership Award. Her long term photo projects have won acclaim from the Alexia Foundation and The White House News Photographers' Association Project Grant for her portfolio of Doctors Without Borders (MSF) health care workers in wartime Uganda.
Jamie is considered an expert in nonprofit visual communications and has been interviewed about the importance of NGP storytelling by The Candid Frame, Photo District News (PDN), APA Open Talk, Creative Marketing & Business Podcast, and News Photographer Magazine among others. She has been an invited lecturer at The Foundation Center (now Candid.), Columbia University, Georgetown University, University of Oregon, the Northern Short Course, as well as her alma maters.
Jamie holds degrees in Communications from American University and the S.I. Newhouse School of Communications at Syracuse University. She also runs the popular blog, Jamie's List, which promotes jobs and opportunities for creatives. Learn more about Jamie on the Candid Frame podcast or see her B&H Event Space presentation on YouTube.
What we discuss:
How her your business been impacted
How she is adapting to the changes
How she is running the virtual part of her business.
What she would tell photographers in these situations.
How she copes with pandemic stress, mentally and physically.
Where to find Jamie:
Referenced Links:
Transcription:
Transcription was done by Rev.com, using their AI (artificial intellegence) generated transcript. The transcript may contain spelling, grammar, and other errors, and is not a substitute for watching the video or listening to the episode.
Scott:
Hi everybody. Before we dive into episode 117, I just want to point out that there were some gremlins in the recording software and things went a little haywire during, during the conversation. Instead of having Jamie come back on again to re rerecord this entire conversation, I just did some post-processing some editing to make the episode come together as it was or should have been in the beginning. So with that, I apologize for the random cuts between different topics. But here we go. Welcome to episode one 17. My name is Scotland Kivowitz and I'm joined by my guest. Jamie Rose. Jamie Rose is the COO of memento group, which operates the mental workshops and momenta creative. Jamie spent her early career in the halls of power as a press corpse photo journalists covering Capitol Hill and the white house, primarily as a contractor for the New York times.
Scott:
Her passion for working with non-profits led her documentary coverage of humanitarian and health crisis in Africa, South America, and the middle East in 2011, Jamie was awarded the United nations photographers leadership award. Her longterm photo projects have won a claim for, from the Alexia foundation and the white house news photographer's association project grant for her portfolio of doctors without borders, healthcare workers in wartime, Uganda, Jamie holds degrees in communications from American university and the SSI Newhouse school of communications at Syracuse university. And she also runs the popular blog Jamie's list, which promotes jobs and opportunities for creatives. So without further ado, welcome to another pivot and shift episode. Welcome Jamie. Thanks.
Jamie:
I'm really glad to be here. I'm I'm glad to be in this like amazing lineup of people you've had so far. This is really education.
Scott:
Yeah. This has been a fun one. And as I was telling you, before we started recording,uevery episode, there's, there's been some funny things that has happened with it. It's something about this little mini series we're doing that has caused some, some, some funny stuff,upretty much with every guest. So,uyeah, I guess just comes with it. Uand we are recording this the day after election day here in the United States.
Jamie:
Yeah. With absolutely nothing to be able to talk about in terms of results. So
Scott:
Yeah, it's so funny that we, and it's so true. So what's going on with you? What's what's new in your world before we dive into the pivot and shift topics?
Jamie:
Well, I think I like everyone else got very little work done yesterday. Although I did for a self-care mental health break, I, I stayed away from the news coverage almost exclusively. I was mostly interested in our local elections. So I did check on those and to see what like the local and state elections were doing, but I've been trying very hard to stay away from the constant, constant breaking news that's coming in like every five minutes. Cause it's always
Scott:
Breaking news that, yeah, breaking news that can't really share anything definitive.
Jamie:
I know I told my sister last night, I was like, I'm just going to read you the New York times breaking news list. And it was like, Americans are voting today. I was like, that's not breaking, I don't need these alerts on my phone today. They're all going off. So yeah, things, things in Oregon are great right now. Where, you know, we're, we're kind of out of wildfire season. It was a little intense for a bit. It's still very early in the morning here and but we're, we're in sort of this like beautiful time of year where it's nice to be outside. It's, it's great to be recreating. So at least, you know, for, in the pandemic, we at least can get out there and being able to enjoy nature. Like our state is very known for and stereotypical of,
Scott:
Yes, you have a very green state, very, very green state
Jamie:
Start all over recycling going out on the hiking trail.
Scott:
I actually, so regarding elections in Oregon I heard, and I don't know if it's true. Is it true that Oregon was voting to legalize mushrooms?
Jamie:
Yeah. Yeah, it passed. I was so excited. We'll talk about this with the last question of the series, but I'm actually, I I'm, it's so incredibly beneficial for people, especially with mental health issues and depression. And we do a lot of work with veterans organizations at momenta. And so, you know, just knowing that the massive effects of PTSD and, and that goes for photojournalism photographers to, you know, the ability to have everything in your arsenal to attack mental issues, I think is so important. And I'm really excited about this. I think it's going to be just it's great because the more you have it legalized, the more that means research can be done. And so many different positive effects can come from that. But when it's limited, you know, people didn't know the effects of cannabis for a long time. They were like relying on European studies to be like, well, according to people in Denmark, I can't believe we're not studying.
Scott:
And here in New Jersey, we just devoted to and passed to legalize marijuana. So
Jamie:
Congratulations. I saw that last night and that was like the first thing on my like checking electric coverage was like New Jersey has recreational congrats. You guys welcome to the party.
Scott:
It is absolutely
Jamie:
Like, no, it makes no difference. Like everyone, you know, freaks out about it. They're like, Oh, there's just so many, you know, this is going to change everything when Oregon legalized, it was like blip, no one paid any attention. It was just
Scott:
It'll, it it'll do a few things, but it's not gonna make a huge, huge dented things. I mean, it'll, it'll potentially bring down crime, which will be good. You know, but okay. So now that we're talking about marijuana and mushrooms,
Jamie:
Let's talk about business [inaudible].
Scott:
So, so we're obviously going to dive deeper into all this stuff, but can you give a brief summary of the the, of the shifts that your, that your photography business had to make since this pandemic started?
Jamie:
Well, I have, I'm excited to be on here cause I have a bit of a different perspective from, you know, I, I'm not an individual independent photographer anymore. I, I, we run momenta workshops and that's, you know, really where I think the crossover comes in because we train photographers all around the world in documentary photography, travel documentary. And then we have our, which prior to this year, it was more the smaller part of our division of business skills training programs. And this year, because we can't do the in-person trainings obviously. And because it's so necessary, we've shifted to an online program, which is new and strange and fun. And and at the same time, you know, we've, we've expanded those programs as well, just because I think right now, as photographers move into 2021, the uncertainty factor is just so it's so important to be going full throttle into education and learning mode and really focusing on, you know, what marketing techniques are working well, what, what programs are going to give me that benefit for my business to, you know, build that revenue back up, that's been lost this year.
Jamie:
How do we target those clients that are looking to, you know, hire again, but they need some reassurance, things like that. So we've, we've shifted to more of an online platform for 2021. Our pivot is we're introducing hybrid workshops. So if people are still feeling uncomfortable traveling, they can still participate in our in-person workshops when they start up again. So they can, we'll be streaming all of the lectures that we have every night we'll be doing, one-on-one editing still, it'll just be remote and they can still participate in the final slide show. And then they can actually photograph in their location instead of having to, you know, be in-person with us if they don't feel comfortable traveling at that point. But I would say the, the biggest pivot, you know, I, I'm not unused, I'm not unused, that's not the right word that I'm not, it's not foreign to me to do a pivot because I went from being an independent photographer, you know, working on Capitol Hill and working at the white house to pivoting, to humanitarian photography, which at the time wasn't nearly the career option that no is available now.
Jamie:
You know, people were a little confused at times, like, so they're hiring a documentary photographer to cover this exactly. How does that work? Like, so do you do corporate and PR and portraiture? And I was like, Nope, I'm a trained photo journalist. I'm just here to document what's going on. And then, you know, 12 years ago, I pivoted to joining this company with my business partner, Chris and starting this madness. So like, I've, I've done a lot of pivots. And I think that I have to give a hat tip to my husband. We, we were on a panel together when we had just graduated from grad school, like 20 years ago. And we were each asked to present on a topic of, you know, it was called, like getting your foot in the door because I had just like started shooting for the New York times.
Jamie:
He had just joined national geographic. And then there was another photographer with the Washington times. And all of us had like just been hired, you know, really recently out of school. And his topic was the title of it was chrism is dead. And anybody even knows, my husband knows that's like spot on for the way that he would approach anything. Like he's definitely the planner and the worst case scenario person. I'm like the I'm like the happy golden retriever. Like everything's going to be fine. But his career was dead thing. You know, 20 years ago he was talking about the digital revolution in news that was going to change the way that we all got our messaging out, our communications tool out. And he was saying like, you have to be flexible because whatever is coming with this new digital media, it's going to change the way traditional photography is looked at in photo journalism.
Jamie:
And, and he was a hundred percent, right. I mean, we saw it suddenly. It was could you blog and then can you do video? And then can you make cinema graphs? And I mean, it just, it, it, it slowly started to change. And I think those people that were really dug in and entrenched and said, you know, I'm just a photographer, which I hate that phrase. I know it's terrible to say I've just photographer, but I will only do photography. I don't want to, you know, I don't want to live tweet pictures out, or I don't want to learn how to use my iPhone in the field or anything like that. You know, those were kind of the ones that were seen as the, maybe when it's time to lay somebody off, maybe we're going to lay that person off. And I think that that was, you know, very prescient to the next years of my life, because there were so many pivots that came about, and this is just one of them.
Jamie:
And I don't mean to belittle the pandemic. I don't mean to belittle the effect that it's had on our community and our, our global community in the economy. But the idea of being flexible is what has been part of my own personal, you know, career path. And this is just one of those challenges. That's like, okay, I guess we got to do this. I guess I have to, which is crazy. Cause like I talk with my hands, I move a lot. Like I am a kind of frenetic ball of energy and like having to sit in this environment and like not move and not pace anybody who's been at a workshop with me. And I was like, it there's, there's a lot of me in the room. And so to feel like, okay, I'm going to sit here and just very calm, like not just talk to the camera.
Scott:
Have you ever used a standing desk?
Jamie:
I actually do my, my beautiful husband when we, you know, when we realized that we were going to be turning this whole space into a studio there's actually like a teaching Bay over here. I've got a big Blackboard that I can write on. And there's like three different stations and in my office right now and he said he found this, the standing desk. So it's, it's like, it goes up and it goes down and it's got drawers and it's huge and it's metal. So it, I actually have clamped bars all around the outside. So yeah, he's, he's incredible like that,
Scott:
That's what I use. And I'm actually standing on a, on a mat right now that is, has like these different points on the mat where you can, wherever you stand, it feels different. And there's like, there's even like a massager thingy that you can roll your foot over, but it's good for like, for people like us that like to fidget, right? Like move around. It keeps you planted at your desk in one spot, but you're, you're moving your feet and you're you getting that sense of motion and, and,uand whatnot, it kind of keeps, you keeps your focus with, we're still letting you move.
Jamie:
Yeah. So it's, it's so it's so nice. Like, just to be able to say, like, there've been a couple of days where I'm just like, I just want to sit down. I just need to like sit and kind of like lean on my desk and then this thing comes up and it's like, Oh, this is lovely. So yes, that's part of the pivot shift. That's just been weird as like everyone working from home and all of these things, you know, I think the creativity of a lot of people in how they're building their studios and how they're learning video and, you know, live streaming and all of that, it's, it's been it, you know, from my perspective as an educator, this is the, you know, this is like almost a new heyday in education because people are so devoted to this online learning, just like the service that you're providing. And I think it's going to change the way we, we think about business classes and photography classes, for sure.
Scott:
I, I I've, I've said it before that. I would describe what everybody's starting to, having to figure out is how to turn them their lives into a TV studio, right? Yeah. Everybody who's, who's either in, you know, in their own office in a, in a building somewhere or at home in converting their, I, we, we converted our guest room into an office for my wife and literally turning lives into a TV studio. You know, my, my wife is a public school teacher for special ed. She's using her school's computer and her personal Chromebook in our guest room and we just have to figure it out. Right. So the, the way that we have to pivot ourselves is just sometimes it's so drastic, but it is the future, you know, in some ways, you know, I have a feeling that, that this whole hybrid learning where it's, you know you've got some, some people in, in person and some people virtual is going to remain for the next few years, even in public school.
Jamie:
Oh yeah. I, I think I, so I I'm actually taking a class right now. This is, I started taking a class at our local university. I'm just managing in a post COVID environment. Like, you know, what are, what are some things that, that managers and business leaders should think about? And it's, it's a four week class every other week. And the very first day that the professor came in and was like, I'm going to do the slideshow and show you guys, like, here are things that have changed from the pandemic. Here are things that will never go away. Things that may go away and things that may never come back. And one of them was, you know, I think we're going to see a more, an openness to online learning. And, and, you know, one of the funny things is she said, I, I would be very surprised if conferences ever bounce back.
Jamie:
And I'm, I'm, I'm sort of 50 50 on that, because I think that, yes, I'm sure that if next year it comes down to like a risk assessment of, do I want to go to like the national accounting symposium for three days and listen to somebody during onstage? Like, no, I don't think so. But I think if it's like shutter Fest or, you know, WPPI, or some of you know, or Palm beach photo festival, like those are really interactive and they have a lot of moving parts. I think those will probably come back in some new form or another, but I can't imagine that everyone wants to learn online all the time. Cause I definitely think we're seeing a zoom fatigue.
Scott:
Oh yeah. There's platforms who are trying to bridge the gap between in-person and online and try to make, keep it engaging and, and not as frustrating as a zoom call. And like right now, fo PhotoPlus in New York city is going on literally right now, as we're recording this a hundred percent virtual. And in my opinion, sadly, and this is the first time and, you know, almost 20 years that I haven't been to this expo it's a joke right now. It's bad. It's really bad to the point where I not even, I deleted the app from my phone. I'm not even logging in is it's pointless. It's it's it's, it's sad.
Jamie:
Too, I mean, it speaks to the con the concept of business as usual that, you know, the same theory as carism is dead. Like education is different. This is, you know, we, we I really appreciated Jenny in your, your first video on this series, talking about how, you know, when you're beta testing something, you discount it because you're still learning. And that's definitely, you know, that's definitely the way it should be, because you're just trying to figure out, like, how does this work? And I, I'm a huge fan. This is like one of my tips for your audience. Like, I'm a huge fan of how I built this. It's the podcast by guy Roz,uand interviewing entrepreneurs. And they, he's doing a resiliency series right now as well. So talking to entrepreneurs and business owners about how have you been, you know,
Scott:
I, at this point I'm trying to get back on. I don't ever remember where we were or whatever. So we'll see what happens in, in post. And I will go from there. But before we move on, do, do you, do you remember what you were saying, what you want to finish up with, or should we just keep going?
Jamie:
This is, this is perfect. This is exactly the way it has to be. Like there, pivot and shift about working in a pandemic chaos with, you know, our major cities and election. That's gone bananas, you know, oncoming economic recession. And you know what, sometimes the platforms are just being crazy. I was talking about the, how I built this podcast and the, you know, the part that I think a lot of photographers kind of forget is that you're not, you're not a photographer, you're a photographer and a business owner. You're a small business owner. In some cases, you know, you're a minority business owner, which is great. And then, you know, you, you have to kind of remember that each one of those silos requires maintenance. And so I find myself, you know, it is, it is a little add a little schizophrenia because you're, you know, I find myself studying business blogs and newsletters and, you know, topics on that.
Jamie:
And then I'm looking at photography, creativity, artistic expression, education, then you're looking at, you know, Oh, that's right. I have to be familiar with compliance issues and contracts and things like that. So I find how I built this to be a really motivating and sometimes just like combing podcasts to listen to you, because it's talking about people who are building up their business. And they're very honest, like, Oh yeah, that totally failed. Or, Oh, we had $50 left in the checking account and we didn't know what we were going to do, but here's how we fix it. And, and their resiliency series that they have right now is just, you know, focusing in on the ways that different entrepreneurs and companies are shifting their businesses to either online or other places like that. And then I was listening to one on an education company and they were talking about that.
Jamie:
They realized online their sweet spot was 90 minutes for each lesson because after a while people would just tune out or it would get too overwhelming. And, you know, we have nine hour, one day business seminars that we do in person, but they are completely different online. You know, typically there's a break and it's like, everybody fill out your handouts. Well, you can't really do that online. If you tell everybody to do it, like this is one of the things I've learned during this. If you tell people here's your handout, it's online, click to the window, fill that out, come back to the group. Like just that process of even shifting windows, as we just discovered with the software on this, suddenly, you know, four people drop off, one person opens up, u,u know, it starts asking to share their screen and you're just like, Oh, okay, this isn't working.
Jamie:
And so then how about everyone print out your handouts and fill them out. But it's, it's really about being flexible, I think at this point and recognizing that, okay, I have to learn some new things and I have to be familiar with it, but, but also kind of honing that in, which is why I think this is the heyday of online learning, because we're going to start seeing a lot, we're going to start seeing a more discerning client in terms of what photographers really want from that online thing. I think for awhile, when everyone was locked down, it was just like entertainment. Like I want to listen to the great masters, talk about their pictures and inspire me. But I, you know, for us that the next shift of our online programming is going straight into our mentorship programs, which we're doing one month sprints. We had originally wanted them to be three months, but we realized, you know, what, people need fast results right now. Like we're gonna see people losing their businesses and we need to, we need to get in on this right away. This has to be like four weeks and done. And then we're going to move on to the next topic.
Scott:
When you decided to shift to the online education as the, as the main platform for it, did you do a bunch of scouring and research to figure out what online platform to use? Did you wind up having something built? What, what did you what was that process like?
Jamie:
Well, for the first stage of our online we're doing, we're doing live programming. So for the, for the first three months that we started doing it, it was, it was all on go-to meeting so that we can have private rooms and we can have presenters, you know, using the go-to platform, go to webinar. And as we move into this next stage, it's still going to be interactive. One of the things that we, we didn't want to do, we did a lot of research. In fact, 2020. It was like, of course I know everyone was said, like my growth here.
Jamie:
And I'm with you. I've been like sitting in the corner of this office, just being like, this was supposed to be the year. Like we had, we had more programs planned than ever before we had all of these new mentoring programs. So we had actually been researching for the last three years, the way to do a mentoring program in the momentous style. We, we have a really strong community of our alumni. And I think the reason for that is our programs are small. You know, they tend to be anywhere from 15, the largest group we ever had was 18. They're usually 10 to 15 people. You have at least three instructors that are working with everyone. So everyone gets a one hour editing session a night. And then there's a lot of group interaction that's built in. You know, we don't do, we don't do group critiques mainly because we know that everyone needs to grow at a different level.
Jamie:
So that one-on-one is so important, but we will, at the end of the night, you know, put up, like here are five pictures that we'd like to talk about from each of, you know, the people today that we really feel is a good learning lesson. That comradery along with the fact that, you know, it's all adults. So we go to the bar when we're done and we hang out and, you know, we're going in places like new Orleans and Los Angeles and New York. And so there's a lot of, a lot of interactivity that happens outside of the strict classroom area. And that creates community and our community is so strong. We knew we didn't want to have a mentoring program that didn't include that we had to have that interaction. We had to have that one-on-one. And so in order to make sure that we kept that, we said, you know, if we only just record live, you know, just do a studio recording and throw it up online, and then everybody can just follow along at your own pace.
Jamie:
You're losing that connection. And at the same time, we did do a lot of research. We looked at some groups that said like, Oh, well, we have this group Slack, and that's the group interaction. But again, we were like, that's not really, that's not really creating a bonding with one person or, you know, a group of people we really wanted to make it so that people felt like when they got into a group and a cohort, they were with their peers, they weren't just with a bunch of random people on a screen. And so that's where the mentoring program has changed a little bit is that we are, it's, it's much more interactive. You're meeting once a week with an instructor. And then you're meeting with your group as a group, and you're talking about things together. It's not just somebody lecturing at you. Right?
Scott:
Right. Yeah. Something like a Slack should be more of a supplement to, to one of these, you know, to this, it shouldn't be the main source where you did,uyou,uyou guys pivoted pretty fast. Ufrom what I gather,udid you feel any financial impact from the point that this pandemic started and everybody wasn't allowed to do the in-person stuff anymore to the, to the point where you shifted to,uto virtual workshops?
Jamie:
Well, thankfully we have a business model that is pretty diverse. We have momenta workshops, and then we have momenta creative, which is our creative services firms. So we have a number of, you know, corporate and nonprofit organizations that we work with on an annual basis. So that work actually really increased because, and this is the, I think the one rule for all photographers and all businesses right now, small businesses, especially is, you know, communications is so vital at this point. Everyone should be focused on their messaging and their marketing because clients need to know what's your business doing? And you have to keep constantly interacting with them, but they also need to know what's changed. And there needs to be that, that dialogue of it's not just business as usual. We're not, you know, we can't, for example, we can't describe our workshops the same way that we did before.
Jamie:
Like we can't just say, like, we're taking CDC guidelines into consideration. Now we have to be saying like, we are in a small group environment, you know, we've gotten so much more verbose about the experience and the environment that people are coming into, as opposed to this is the photography that you're going to be learning. This is the interactivity, you know, we're going to be talking about PPE a lot more with you know, everyone who's coming in to the workshops and how we're going to be embracing that. And so I think that, you know, our communications service firm got very busy. Our, obviously our workshop programs, you know, we couldn't have anything in person, but everything was postponed. And to be honest, only three people wanted a refund. Everyone said, just put me on 2021. I am definitely going to be ready to travel.
Jamie:
Then like, I think like everyone else they're like, no, no, no, no, I don't want to cancel. I demo. I want to go to El Paso or wherever. And, you know, I, I think we're, we're being very flexible with that. We've, we've taken a lot of, like I personally, I, I think that Delta airlines has been phenomenal in their messaging and the way that they're describing how the travel experiences with them now. And so I've been taking a lot of cues from them on how we describe our programs and how we describe what we're going to be doing when we can travel again, so that people understand that it's, it's definitely, it's different, but there's a lot more communication that's need right now for everyone.
Scott:
I actually just saw that Delta airlines, since flight attendants can't do as much as they normally do when they're in the air there, the Delta airlines flight attendants, and because the planes aren't fully packed anymore, they're taking the time once they take off to do handwritten notes to each person on the plane. So like, you know, thank you for still supporting Delta airlines during this pandemic and blah, blah, blah. So it's been, it's, that's a cool change. Obviously won't last forever because eventually those planes will be packed again. There's no way they can do it for a hundred something people, but while they can it's, I, I dig it. I like what they're doing. So
Jamie:
Yeah, I think we're all learning that we need a lot more customer interaction. There's a lot more communication that's necessary in this time to like, have a one-on-one experience. I think everyone who like calls a customer service line and it gets sent to, you know, a form letter or we'll get back to you. I think, I think everyone's getting intolerant of that. Like, come on. What do you have? You have everyone sitting at home, you could have somebody sitting at home on the phone being your customer service rep, like this is, this is not going to be acceptable. So I think, I think our new normal is not necessarily going to be bad. In fact, I think from a customer experience is probably going to be pretty nice because everyone's going to be really enthusiastic to get, you know, get your business and they're going to be reaching out in new ways, like writing. Thank you notes while you're in there.
Scott:
So what would you tell other photographers in your situation?
Jamie:
I definitely think right now is the time to really concentrate on what was working for you in the past. Can that work for you moving forward? And if not, what has to be changed? I mean, I think those are the first three assessments. Likewise. I think, you know, if, if you've been neglecting parts of your business, like let's say, you've let your social media accounts just kind of languish you haven't updated your LinkedIn profile in a while. You know, anything like that, like start with just the maintenance aspect of communicating and then, you know, then go into the strategic planning mode. And if that requires a mentor or if that requires, you know, doing a class or a program, I think that's great because right now everything that you did in the past is probably not going to work in the future. So really going into assessment mode.
Jamie:
The other thing that that I actually learned, the class that I'm taking, that was, it was just sort of an offhanded question that the professor said was, this is the time when everyone should look at something that they really hated doing in their business for years. And it might just be something that you've just been doing because I mean, I have to and decide, is that something that I still need to be doing? And if so, can I get someone else to do it for me? Is it going to save me time or do I, can I just do away with this thing and not have to deal with it anymore? And I think in terms of photographers, individual photographers, like maybe you just hate doing baby pictures and you really only want to focus on maternity like, cool, well then let's, you know, let's spend that time on the social media platforms really boosting up the maternity archive that you have.
Jamie:
You know, we, we are in a unfortunately good situation that we have a little bit more time to go into the archives and be like, maybe we need to start organizing again. And having some things at our fingertips coming up with some of those new portfolio slide shows on your website. You know, things like that. When, when you're in maintenance mode, I would say that would be my, my biggest point of, you know, advice is don't think about where you are right now. The world is going to start opening up no matter what, like it might open up in a way that doesn't feel safe. It might open up in a way that you're not ready to handle, but planning for that is what, what really should be the focus right now, not thinking about, Oh my God, I don't have all of my Christmas card portrait sessions for my families this year. Maybe I'm going to try to get everybody to do a Christmas card portrait. It's like, no, let's focus on Valentine's day. You know, let's look at the proposals that are going to be coming new year's and you know, all of those things just a little bit farther down the line for how can you get in front of your competition? And I think that takes strategic planning and education and focus.
Scott:
That's really good advice. So to circle things back around to the beginning of this of this episode we were talking about things that passed in our States from this election. So you said that with like, when we got to this question, this is going to come up again. So I'm looking forward to hearing about this. Is there something that you do for your health mentally, physically, or combination to cope with the stress that comes out of the pandemic? For me, I've said in previous episodes of this miniseries that it's, it's train even harder and karate because it's like, to me, it's the perfect combination of the two. Uso I'm wondering what, what you do.
Jamie:
Well, I wouldn't necessarily say mushrooms and weed are like my way of kidding. That'd be nice, but I had to work a lot. So
Jamie:
I, I, well, I'm, I'm the daughter of a psychologist. So the concept of self care, you know, while that's a nice hashtag for this year, it has always been something that's been at the fore front of the way that I, you know, think about work-life balance because, you know, my mom's taught me from a very young age. It's just, it's really important to be able, you know, don't compartmentalize the things that, especially in photojournalism, like the things that you're seeing and the things that you're documenting, you know, she has this wonderful expression that she told me one time after I had photographed a pretty horrific situation. Uit was really bloody and awful. And I said to her, like, I, I think I just need to go get a drink. And she was like, no, whatever you do do not go drink. She said, go get some tea, take a walk, whatever.
Jamie:
Don't use that as your coping mechanism, because you have to remember that. And this is her like key phrase that I just think is so important. Whenever we have workshops where people are documenting, you know, on our nonprofit workshops, especially they document some pretty difficult things and she had this phrase, you know, this is happening to you too. And just because you're behind the lens, doesn't mean that you're not experiencing it as well. And I think there's definitely a disconnect in a lot of what we do. And I, you know, I, I, for example, I set my hat to the, now I lay me down to sleep photographers. Like I don't know how I could possibly do that. I think I'd just be such a mess. I couldn't even focus camera, but that is happening to them too. And understanding that you'd need to find that mental balance. And I've, I would say the thing that I'm doing personally is I'm I belong to a book club. It's the super exclusive bi-coastal book club, and it's super exclusive because it's just my friend.
Speaker 3:
That's really funny.
Jamie:
And we kind of paused at the beginning of the pandemic. And I said, I think we, I think we need, we need to like kick book club back up just like, yes let's, but we've been trying really hard to make sure that if we're reading, we're not reading anything like too difficult, too much, but it's, so it's put a perspective on the books for sure. So I've, I've been trying to make sure I read a lot more and I use I use an app called streaks it's it's like the only app I've ever paid more than like, you know, 99 cents or something like that. It's like four 99. And it gives you these 12 kind of goals that you can make for a day or a week or a month. And I've been, I've really been trying to focus those on the F there's two panels of six.
Jamie:
The first one is just me and the second one is business. And I just try to make sure that I have these six goals per week that I'm trying to achieve. You know, they include things like drinking five glasses of water a day, and making sure that I'm exercising for, you know, minimum of 20 minutes, you know, five days a week and things like that that are just able to kind of keep that routine going. And I know with people like you have children and, you know, you have children. Right. Okay. That's I was like, mou know, it's hard to keep that routine, especially in the, you know, the photographers that are like, I'm trying to manage my business. I'm trying to teach my children because somehow I became a, you know, third grade teacher in my kitchen table and I'm trying to, you know, do all of this other stuff. It's hard to maintain that routine, but I, I think it is so important to just make sure that there's at least like 10 minutes a day to just focus on yourself. And, you know, even if it's meditating, if it's, if it's just doing yoga stretches, if it's watching some ridiculous TV show, that's just your guilty pleasure. Like I think that's, I think that's positive self care that we used to all.
Scott:
Oh yeah, no, I agree. You know, regarding water. So I got this giant 32 ounce water bottle that I set a goal to drink to have every day. And I don't know if you can tell, but it says be water, my friend it's a Bruce Lee, Bruce Lee quote. So yes,
Jamie:
I, I love that quote. I, we have, yeah, we have a business client that has their business named after be like water. So I love it. Yeah.
Scott:
So yeah,
Jamie:
They, I think that in general, I would say like the, the concept of self care, the, that the other thing that I think is so important since we are the day after the election, like one of the things that I've been trying so hard to focus on because I have so many diverging family and friends in terms of the political spectrum is, you know, the concept of listening and forgiveness. And I feel like the country today and moving forward is going to need that. It has been hard enough in a pandemic. It's been hard enough to, with the social justice protests that are going on. It's hard for business owners in the economic recession. And if we can all embrace the concept of listening a little bit more, and the concept of forgiveness moving into 2021, I think we're going to be better off as a country. And I think that's a really important part of the self-care regime that everybody might want to
Scott:
Well said. So thank you, Jamie, for joining me today. It's not your fault, it's, you know, it's, it's this getting a ladder? I it's the it's the pandemic gods that are saying, why are you having a conversation about this? So
Jamie:
The gremlins are just infecting the soft. Yeah.
Scott:
So tell, tell the listeners the absolute best place to find more information about you.
Jamie:
I would say that momentum workshops.com is where I would encourage everybody to go. I'm I'm personally doing a number of different mentoring sessions coming up soon. And our, our instructor team is fantastic. Like we've got a Bari and ex Perello is the host of the candid frame. We've kind of Annie Flanagan Preston Gannaway like, there's just amazing, amazing people. So I would say, definitely check that out. And then our social media account is, you know, we're at, momenta on Twitter momentum workshops on Facebook, and we have a LinkedIn profile as well. And we post, we don't really post a ton about the workshops. It's really not outreach to just get business news out there, photo news out there, inspiration, you know, trying to make sure that there's our social media intern is absolutely fantastic. She just has the most creative stuff. And the feelgood Friday posts are really nice. They're usually photographic adorableness.
Scott:
So you can find the show notes and where to find Jamie at imagely.com/podcast/one, one seven. Don't forget to subscribe to the show on Apple podcast, Spotify, Pandora, Google play, and wherever you listen to podcasts. Thanks again, Jamie. And we'll see everybody in the next episode until next time.