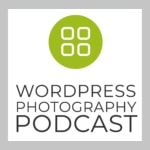 In this episode, we share a discussion between Scott and Jed on behalf of WHCC's podcast, This Conversation. You will walk away from the 25-minute conversation will some really good, actionable advice for your photography website.
What we discuss:
Who and what is Imagely?
What is WordPress?
What is NextGEN Gallery?
Automated print fulfillment through WHCC within WordPress
All the feels when your prints arrive
Advantages of printing with WHCC
How to sell more prints through online galleries
Semi-automated social media publishing
Selling digitals or not
What to expect from Imagely
Transcription:
Transcription was done by Rev.com, using their AI (artificial intellegence) generated transcript. The transcript may contain spelling, grammar, and other errors, and is not a substitute for watching the video or listening to the episode.
Scott:
This conversation normally has their guests come on and talk about whatever photography, topics and business topics. And then that episode goes out onto the podcast airwaves for this conversation in the white house, custom color partner series that they have, they put the conversation on YouTube and they make it available for the partners like Imagely to utilize that, that conversation in their own content. So that is what we're doing for episode one 18. I'm about to go right into the introduction for this conversation. And the rest of this episode will be that conversation. So that's really all I have for you today. Enjoy this conversation between myself and Jed on behalf of white house, custom color.
Jed:
Let's start with this. Scott, why don't you tell me who you are and talk for a bit?
Scott:
Sure. it's always weird to talk about yourself, but so my name is Scott Wyden. Kivowitz I am a photographer out of New Jersey. I've been a photographer since about the year 2000. And so yeah, about 20 years then I photograph headshots families. A lot of cake smash photos. They're very popular in my area. So I do a lot of those and yeah, I mean, photography is my thing. I'm also the chief community officer at Imagely which we're going to be talking about a little bit today. So,
Jed:
Well, dive into that a little bit too, since you've mentioned Imagely who and what is imaged is Imagely
Scott:
Yeah, Imagely is a WordPress development company. We make the most popular gallery plugin for WordPress called next gen gallery. It has about a million active users. And with that, we have some that, and that's free by the way free gallery plugin for WordPress. And with that, we also have a paid version called next gen pro, which offers proofing and, and e-commerce digital downloads manual print fulfillment as well as automatic print fulfillment is a nice, and of course it's with white house custom color. And additionally we have WordPress themes and we have a turnkey photography website solution all on WordPress that is currently in closed beta. And hopefully soon we'll be opening it up to external beta as well. And I don't know when the launch will be officially, but it's a great platform. Imagely in a nutshell.
Jed:
Well, talk about WordPress initially, and then let's dive more into Imagely because I don't think people realize there's a lot of people that have heard the name WordPress or heard of WordPress.
Jed:
Those that aren't currently users, how big is WordPress?
Scott:
Oh yeah. There's a lot of people who are using WordPress that don't even realize they're using WordPress and I wanted to get to, yeah. I mean, to, to be blunt, even Wix, Wix or Weebly, I think is, is WordPress. It was, we believe is literally a fork of WordPress that they then modified and it's no longer WordPress. They've got it started that way. So there's the websites that are basically running this. There's also a lot of solutions outside the photo industry, for example and I'll get back to this in a second, but there's a company called carrot that does stuff for real estate industry people and businesses, and their entire platform is a WordPress platform. And you just wouldn't know it it's completely white labeled. You would have no idea. Okay. So WordPress is the largest, most widely used website platform.
Scott:
It's a, it's a a CMS, a content management solution, right? It's used by over 35% of the internet. 35% of the internet is using WordPress, including Google, including Facebook and including Microsoft. They are all using WordPress. And it's basically it started as a blogging platform, but it has involved. It is now a true content management system. You can build anything you want, whether it's a website, whether it's a blog, whether it's an actual application if you are familiar with at least in the United States, I don't know if they're national, the Y YMCA right there, why YMCA is migrating from, and they've been doing this for the past couple of years, migrating from their own system to a complete WordPress solution, which means that when you go to check in to go to the gym, you're checking in through WordPress, you just don't even know it. Right. so we're press is, it is an application that is completely free to use. You can host it yourself on your own server, on your own computer, if you want, otherwise you have to pay to have a host somewhere else. And so for the technical people, you don't have to pay a dime for the non-technical. People you'll have to pay something to get the website live on the internet.
Jed:
Right. Right. So then in the context, and then, and so using that context, right, you have this, you have this massive application in WordPress that has just far reaching fingers. Right. And, and is, is essentially, he said 35%. That's mine. That's just mind blowing to me. So it's enormous. So within that context, now talk about Imagely because Imagely is specifically for galleries basically for photographers,
Scott:
Right? So a WordPress is built as basically three parts there's core, the core WordPress software does certain things. It allows you to create pages, create blog posts, organize a certain ways with what's called taxonomies and do other things similar to that kind of stuff. We're press has something called themes and themes are the look of your website, right? Then they have something called the plugins, which are the functionality of your website. So that might be a contact form that might be a gallery that might be a booking solution that might be a lead magnet type solution. It might be some SEO software that goes beyond what WordPress can do built in. So what it looks like and what does correct. Two very different things, right? So the theme is only for looks plugins are for functionality. So Imagely makes themes for the looks for photographers specifically, and then also plugins for functionality and our functionality.
Scott:
We hope to eventually offer our own products for anything a photographer will need, let's say contracts or things like that. But in the meantime, we make gallery products. So built into WordPress. You've got a very, very, very simple gallery system built in where it's thumbnails and it's not organized in any way. All of your images are lumped into one big folder, basically unorganized. What we offer something called next gen gallery, which is a gallery management and gallery display solution. So you manage your galleries like you would in light room. So you have there's different terminology, but basically you have galleries which are like Lightroom collections. And then you have albums, which are like light rooms, collection sets. So an album can have other albums or galleries within it. So you can parent and child all of those into folders and sub folders. Basically every gallery you upload is separated into its own folder.
Scott:
Your images are you can upload them in full size, literally thread DPI, full resolution, straight out of camera. If you want upload them, we will resize it for the front end. So your site still loads fast and display it. However you want. We've got a variety of display options and that backup file is there for security purposes. And it is protected. Mind you it's there for security purposes in case you double watermark your images accidentally, or you need to revert or change the front end size, we'll always work off the original. It's also used for the digital downloads and the print sales part of it. So digital downloads will be driven off of the original backup instead of the small one. And your prints will print from the original backed up image instead of the small one. So we're giving you way more than what the average gallery in WordPress or gallery plugin will do. We are going way beyond that. And it's very advanced and it's actually been tried and tested it's the next one gallery existed before WordPress had its own gallery function built in. So that's, that's an old, it's over 10 years old, next gen gallery at this point. So,
Jed:
So you guys essentially next gen is, is something that brings a lot of aesthetic options, depending on what theme you want. Right. And then a tremendous amount of functionality that doesn't exist within WordPress by itself,
Scott:
Correct? Yeah. Yeah. And we make it possible for, with our paid upgrade of our free software. We make it possible for photographers to drop non WordPress based proofing systems and e-commerce systems and just use what they already have. So the branding of your website will be consistent because you're literally not sending anybody anywhere else. You're not using domains. You're not using sub folders. You're literally using your website as it is. And you get all the power and even the automated print fulfillment, which is a, it's a really beautiful,
Jed:
But that's, that's it is a beautiful thing when that, when you can integrate something like that,
Scott:
I taught, I got to tell you, you know, like I just have to share, like when we first launched pre-lab integration. And I'm sorry if I go on, but like, I you're, you're gonna, you're gonna appreciate this so much. When we first launched print lab integration and we were testing it internally before we launched. And my boss was like, no, here's a budget. Just order a bunch of prints. We want to make sure everything comes out clear and how you expect it to come out. And, you know, I've been using white house for a very long time, so I knew how the result would be, but I'll tell you whether you order directly from wide, whether you order it through with Mudbug or shoot for war, it is a very different feeling when that comes from a WordPress site near. And it's just wait a minute, wait a minute. This isn't possible. Now it is right. When it, when it arrived, I was like, this came through my web, my website, like it's mind blowing that, that, that, that had happened. It's so weird. So it was a very strange feeling that first time
Jed:
That's a nice segue into talking about the advantage of advantages of using a print lab, like white house, that, that that's you, you gave me a nice softball just to go from one to the other.
Scott:
I, I, I try. So yeah, I mean, you could, you could easily manually, you know, fulfill your prints, whether you do it at home, in your own studio, whatever, it's your own printer, or you can send it off to a lab manually, but that's a process, right? You so I mean, some photographers prefer it because they can really, really nitpick on everything and do what they need to. But, but when you can automatically fulfill it, it's saving you time and money. I mean, time is money really, but you know, to print yourself, it costs, it costs a lot of money, right? It's ink is ink is not cheap anymore. While the printers may be getting cheaper in some, those really big ones are not cheap. Right. And the, how fast do you go through ink? It's just, it adds up a lot. Plus you now need the time of ensuring that you're constantly calibrating your monitor or calibrating, you know the printer and make sure it all matches and all that stuff, the headaches maintenance yeah, yeah.
Scott:
Cleaning those machines all the time. Yeah. It's it is, it is a, it is a hassle. It really is. So being able to print through white house from your own websites with being hands-off for the most part, because you can edit your photos with the, with the white houses, you know, ICC profiles in Lightroom and Photoshop and whatnot ahead of time. And then upload that to your website. But the rest of it, you don't have to worry about, you don't have to worry about printing it, maintaining it, shipping it, packaging it, all that stuff. And it comes white labeled. So it's not like it's coming from Imagely, it's not coming from Joe Schmoe. It's coming from, you know, your photography business coming from you, right. Yeah. Yeah. So it's, it's fantastic.
Jed:
What sort of tips do you give to people regarding marketing, like marketing their prints in particular? Yeah. I mean,
Scott:
You know there's depending on where you are, the type of photography you do you either push prints heavily, or you don't push Prince heavily because if you're in a market where, where your customers are used to buying a session and then maybe ordering a print here and there, if you push prints in your marketing, it may not do your justice, right? Yeah. But if you're in a market where you can do it, my suggestion to everybody is to promote the Prince in how you want people to buy them. So on your website, you should be displaying photos in your portfolio, not just as the photos, you should be displaying them in frames, on canvases, on your customer's walls, literally displaying them, how you want your customers to order them
Jed:
To go with the finished product.
Scott:
Yeah. Yeah. Psychologically people are going to say, okay, this, this photographer sells wall art. If I hire this photographer, I am buying Walmart. I am not just buying digital files. Now next gen gallery does not have a feature to to do the mock-ups eventually we hope to get there. But in the meantime, you could, you could use white houses, tools, the iPad, right? The, the iPad app that you can literally mock it up. There's a lot of, there's a lot of, you know apps there and too, and soccer out there to do that. You could just do it in Photoshop. There's, there's so many ways that you can do it, but I think that's the most important thing you can do to market prints in any market that we'll do success, we'll be successful in marketing prints. And you have to know you,
Jed:
It's such a great, it's a great, simple solution. It's so funny. I haven't heard a lot of people push that really hard. And yet I feel like it's just, it's just common sense. Show, show the final product, right. Everybody shows images on their website, but show the final product as well. And the, and the installation and where it lives and everything so that people can get a better idea of what to expect. Right?
Scott:
Yeah. Yeah. And I don't want to use white house's app or any other services out there. And I met a lot of hate for this, but you can go to a stock site, like Unsplash do a search for room, right. Find a stock room that, you know, and, and use that room, throw your photo up on the wall. And you've got a simple one and it didn't cost you a dime really, you know,
Jed:
Take a picture of your own couch. We've done that ourselves. It's so funny. Yeah. You just take the image. That's up there down, take a picture of the couch with the blank wall. And then all of a sudden you have a wall, you have a room to use, right.
Scott:
And if you want to be strategic about it, you contact your existing client that, you know, purchased Walmart already. And you say, if you let me come and take a photo of your room with the wallet on it, I'll give you $25 credit to your next session. Now you're getting them to want another session and they're coming in and you're getting the photo that you need.
Jed:
So in, in that relationship piece, that always makes me think about, so I think about social media, right? And the way that we're interacting online and from a marketing standpoint, to talk about social media growth and, and in art and using it for automation to help you grow those, those pieces. Yeah.
Scott:
I am big on what I like to call semi-automated social media. And I called semi because you aren't automating everything. You still need to be available to answer people, to engage with people as needed. But we as photographers have too many other things to worry about than to be posting all the time everywhere. And there's a lot of places to be posting. Right. So I'm a fan of using services like meet Edgar or buffer or later services like that, that led you to schedule your social posts on all the different platforms and be hands off on the initial posting. Right. Right. And so I personally use buffer. I use it for my own photography. I use it for Imagely, but there's photographers use a wide range of things. And what is nice is that I can add to my queue and I don't think about it later, but there's also a WordPress plugin.
Scott:
There's a free version. And there's also a paid version image. He doesn't make it. I paid for it myself to be used, it's called WP to buffer pro. And it allows me to, as a new blog post or a new page gets published, you can, you can fine tune the settings to add to your buffer queue. And then again, I'm publishing a blog post. I'm taking the time to write the blog post, which takes the most time. And then once I hit publish everything, I've already configured in the plugin. It sends it all to buffer at that configuration. And it's going out to all my different social channels automatically. And I do the same thing for Google, my business, which is extremely important. Buffer doesn't have that yet, but there's a plugin. I think it gets, I forgot what it's, what exactly what it's called, but it does this same thing, but to Google my business.
Scott:
So I published a new blog post and it gets posted to Google. My business has a new post with the photo that I designated and I can even do it recurring. So every month that something gets reposted. So there's always something fresh, which is important to Google for SEO. So that's what I mean by semi-automated, you're automating the initial and then you're following up manually, as people are engaging with that content. And that engagement and the constant pushing to social is helping your local citation is helping your social growth, your social engagement. It's just, it's extremely important.
Jed:
Well, and really a big piece of it is about saving you time. You mentioned earlier, how time is money, right? And, and to be able to schedule things out and to, and then to do it in blocks, where then you have periods of time where you don't have to think about that and you have the time to do other things. Because I think at the end of the day, it's all about the bottom line, right. I w I wanted to ask you regarding the bottom line in particular, considering time is money. Talk about, and this kind of goes back to what we were talking about earlier regarding products too, which I didn't know you were going to mention. That's a fantastic suggestion to, to actually show products, but talk about Prince. Talk about, talk about Prince a little bit especially in the, in the context of, of imaging Imagely and next gen, where you have the session fee. Right. And I get a lot of people like to even charge more upfront for a session fee and they consider that their, their revenue we'll talk about print sales and product sales on top of that.
Scott:
Yeah. So again, it depends on the the genre, right? And, and your competition, your local competition and whatnot. But so let's say you're doing, you're doing headshots and, and you have a session fee, your session fee for a headshot. Most likely doesn't include any print because headshots these days, it's very rare that you actually need a print. Most of the time it's being used for something digital, right? So you're not necessarily going to promote prints upfront, but you might have it as an add-on later on in your gallery. Right? So for me, for headshots, I have a $300 session fee, and then it's $75 per selected image that they want me to edit and that they want as a digital file to use for all their marketing efforts. And then a gallery where they can buy the image. They can also order prints that they want it's, it's going to be rare, but that's why as an upsale, it's there as an upsale sort of in the background, but it's not something I'm going to promote for the headshots, because it's not something that they're going to buy, but when it comes to cakes, mess sessions or family sessions, it's completely different.
Scott:
I charge a session fee that actually already includes an eight by 10 wall ready print, and actually do the, the standout because I find, and tell me if you, if you agree or not agree, but I find that as for a product to include in a session fee, standouts are probably the, one of the best you can do, because one they're already wall mountable and two, they're actually really inexpensive. It's literally just a paper on foam that has a hole in it to hang, right. It's nothing, there's not much to it. Right. But to the client, it looks really fancy, especially to get one of the, the you know, nice borders.
Jed:
It's a high value product in that way, I think. Right? Like you get a lot aesthetically for what you're paying for.
Scott:
Yep. Yep. So if you include a product in your, in your, in your package that is already something that is for the wall, you can now show additional that you're showing the examples of additional wall art, and you're also giving them the option. You can even show them your print prices upfront. If you have a PDF or you do it on the website, whatever it is. And, and you're sort of sort of pushing and pushing and pushing the fact that wall art is what you do. It's not just digitals, right. And in order to push the wall art more, you could do things like give the small Facebook ready, and I'll use air quotes for that. Facebook ready, sized images, small thousand pixel images, whatever of the final image is the final 10 images or whatever, but there are a lot of clients now, these days, they want the digitals.
Scott:
So give them a, so when they order Walmart, when they order a print, give them the high Rez digital, they can then print, you know, whatever they want down the road, if they choose, or they want to archive it or something like that. Right. so that's ways that you can upsell by, by sort of pushing people whether it's direct or indirect like that method push people towards Walmart. And I do that indirect method a lot with my families and my cake smashes is I will I do the, the wallet, the standout included, and then I'll give the high, high Rez digitals when they buy additional,
Jed:
When they purchase it. Right. Right. That's a great, I think that's a great system too. I've seen that work for a lot of people. Tell me this, what are some things that we can expect to see from imagery? Is there anything you can give me a taste? Little teaser?
Scott:
Yeah. So image leads, our developers work in what what's called development sprint. So it's like one month sprint where you work on a bunch of bug fixes or features or whatever, push them out. It was like a week or two, a period in between while you plan the next sprint. And then there's another month of development. And that's how you get big chunks of quality releases in a, in a very consistent timeframe. Sure. We're getting close to the next sprint and the, what they're looking at doing for the next sprint is actually adding metal prints, like the actual print on metal and acrylic prints to next gen pro's integration with white house custom color. So that I'm very excited for it. And I, I don't normally for myself, I don't normally print on paper. I usually print on either canvas metal or acrylic. Right. We already have canvas in there. So I'm excited for the rest.
Scott:
Yeah. So something that a lot of people don't know happened back in March when the whole COVID-19 thing started when a lot of businesses, businesses were closing, we were actually in the process of being acquired. So it was really weird timing. It actually, the whole banks being closed, they did delay everything a little bit, but back in March, we were acquired by the CEO who have invited gallery. So our gallery is one of the other popular gallery plugins for WordPress. It's a very different model. Then next gen gallery, I can explain that after, but in gallery is also very well-built very feature rich has a lot of comparable features. The next thing gallery. And the plan is also down the road to take the net, the lab integration we have in next gen and add it to environment as well. So for anybody on WordPress, who's using a virus that of next gen eventually you'll also have the same capabilities without having to switch over. You'll be able to get that as well. That's
Jed:
Really good news. It like, there's great things coming down the pike. Scott, thank you for your time today. This was awesome. I, I help give people the details on where to go on the web to, to see Imagely in, in the next gen galleries.
Scott:
Yeah. I mean, it's very, very easy to just go to imagely.com and you'll see all the information there. If you go to imagely.com/whcc, you'll see information about the integration, the lab fulfillment and that's yeah. That's where you'll get everything and install nextgen gallery, if you haven't already. Cause there's a nice discount if you do.
Jed:
I like that. I like that news too. Yeah. Hey, thanks again for joining me. I really appreciate your time. Yeah. Thanks for having me. It's been fun chatting. All right. Have a good one.