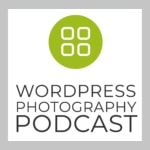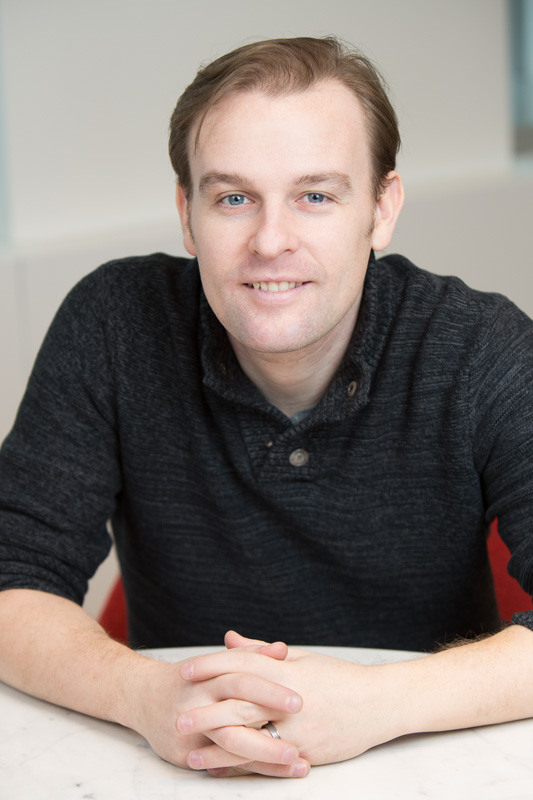 James Maher is most known for his street photography and photography talks at conferences, articles at industry sites like Digital Photography School and Photofocus, and of course, his ebooks. But James has been a commercial photographer for many years, working with clients including Daily News, Tiffany & Co, and many other New York businesses and businesses around the world.
We are delighted to be able to share something amazing he's been working on during the pandemic which can get your creative juices flowing while stuck at home, and limited to photography close to home.
What we discuss:
What are some of the struggles you've had, photographically and in your business, during the pandemic?
How have you gotten past those struggles?
How the Photo Salon can help photographers with their creativity.
What exactly is Close to Home - A Photo Salon?
What photographers can accomplish at the Photo Salon
What photographers can expect to see at the Photo Salon
3 actionable tips for photographers looking for a creativity boost during the pandemic
Where to find James:
Transcription:
Transcription was done by Rev.com, using their AI (artificial intellegence) generated transcript. The transcript may contain spelling, grammar, and other errors, and is not a substitute for watching the video or listening to the episode.
Scott:
Welcome to episode 120. My name is Scott Wyden Kivowitz and today I'm joined by my guest James Mayer. James is most known for history, photography and photography talks at conferences, articles, and inter industry sites like digital photography school and photo focus. And of course his eBooks, but James has been a commercial photographer for many years, and he's been working with clients, including daily news, Tiffany and co, and many other New York businesses and businesses around the world. And I'm very fortunate to call James a friend and I'm delighted to be able to share something quite amazing that he's been working on during the pandemic. And it's something that will, that can get your, your creative juices flowing while stuck at home and limited to photographing close to home. And so this episode, while it's kind of a pivot and shift, it's also not a pivot and shift, which is why this episode is not called a pivot and shift episode. But it was also something where we're gonna be talking about is something that really came out of this pandemic. So welcome to the show, James. I I've, as you know, I've been wanting to get you on here for a while. We finally got it to make it to work and this is going to be a good, good conference.
James:
Yeah. thanks for having me and thanks for all those kind words. It's a good to be out here finally. Yep.
Scott:
Awesome. so what are some of the struggles that you've had photographically in your, in your business during the day?
James:
Yeah, it's been, I mean, for everyone it's been a crazy year. I mean, like for my business, it's you know, I always thought, you know, my, yeah, I have kind of a very diverse, strong business, a lot of marketing channels. I've worked on it for, you know, 15 years. The risks that I always thought I had that with a one risk was just like, if I broke my leg or got sick for a whole year or something like that, like, so I was kind of prepared for that, but, you know, pandemic doesn't really it's not on your radar. So, you know, yeah, not at all. So, you know, I mean everything events you know, I do a ton of workshops and tours. I just like everything just kind of dropped off except for some print sales and the digital side.
James:
And then on top of that, I had to watch my three-year-old cause thankfully my wife's jobs, you know, working remotely, but going strong, but so you know quickly overnight, it was I was kind of full time dad working in the mornings and that times and evenings and like my business was lucky in that when this stuff is over, it'll come back. But yeah, it was just a complete, complete shift. So that was you know, really had to start trying to figure out how to in the time that I had, you know, find other income sources and find other things to do. And so I created some, you know, digital classes and a lot of what I did actually at the time was just, you know, I have a mailing list I've grown with different photographers and just say, like give free inspirational stuff you know, write a lot of articles for them and, and do things to keep myself inspired. Especially when I'm chasing around a kid 24 seven you know, the photography side gets a little exhausting. Yeah,
Scott:
For sure. For sure. Yeah. So, so you've you've literally shifted to a hundred percent digital at this point as your way of getting past the, the complications through the courses and and this new endeavor. It will be good to see what happens. Once the pandemics gone and people start getting their lives back to normal. And you know, I think in a way you're fortunate because the, the tours that you do around New York city are heavily outside. Right? Yeah. Even even as people get their lives back to normal, they're still gonna be concerned, but you'll, you're still going to get hired for tours because it's, people are going to want to get out and they're going to want to see New York city and they're going to want us to learn about the history and they're not going to want to be inside.
James:
Yeah. I mean, I'm, I'm already starting to get like inquiries for, you know, second half of next year, which is great to see. And it's on like, you know, putting them in a holding pattern, like, yeah, I think this will work. Let's talk in a, in a handful of months of vaccines coming and stuff like that. But yeah, that's fortunately the events I'll take longer to, to come back, but yeah. That's yeah, so, so really I've been just trying to kind of send a lot of comments, you know, set a lot of content to all of my whole photographer lists to keep that stuff kind of fresh for when it comes back up.
Scott:
Awesome. Yeah, that's, that's a, it's important, especially because, you know a lot of photographers wind up and educators, they, they, they put a lot of their their eggs into the social media basket and really at any given moment, as many people know Facebook, Instagram, Pinterest, Twitter, they can all, they can take your down. So building up that list, interacting with that list is extremely important from a from a business standpoint. So it's good that you're that you're keeping on top of that.
James:
So,
Scott:
Yeah. So, so during the pandemic so many photographers feel like they that they shouldn't be picking up their camera. Many people are looking to hire photographers, many jobs are being canceled whether it's headshots, weddings, et cetera. So sure many photographers are working, but I would estimate it's probably a good 50, 50 split between those who are working in those who you know, are still struggling to get by. So for the photographers who are fortunate to have work, whether in photography or beyond, but aren't feeling the creativity, they usually feel you've created something to help with that called close to home a photo salon. Can you share what that is?
James:
Is yeah. So, you know, one of the things that, I mean, it's a that I noticed when I was emailing people is a lot of them were saying that they just weren't feeling inspired. And you know, I was having trouble with that too. I was just exhausted all day, you know, and so I wanted to create something to kind of bring people back to that. And I started, it started kind of organically. It wasn't necessarily just like an idea that popped into my head. One of the things I did to inspire my list was I created a a contest just to kind of see whatever you could do. And it was called five blocks from home during, you know, the, the really kind of locked down part of of the pandemic. And I said, you know we'll do a month or month or two long contest.
James:
And the goal is just to take the best photos. You can send me five that are taken either within your home or within five blocks. And it was amazing. I got a ton of entries. People said they loved it. They had never tried to shoot, you know, like that. A lot of people just shoot when they travel and do different stuff. And you can see it, you can see the the results. I put all the best results on my website. That's in one of the recent blog posts, but it was just incredibly inspiring what people came up with a really creative stuff. And so from there, you know, and from the emails I got from people about how inspiring that was, I thought, you know, it might be a good time to just create a community, create something around this general idea.
James:
And so that's when I created you know, the name for the site, it's two different things. It's the home photo salon. So it's home photo salon.com, but the tagline is close to home. So, you know, I started, I, I sent out a survey to the mailing list, you know would you be interested a lot different questions about it and then started to create it. And Scott's been helping, we we've just basically finished a beta with 40 different members. And it's been like an amazing experience not just for them, but for me as well. You know, part of this selfishly, it was for me, I needed more inspiration as well. So I wanted to create a group that I wanted to kind of be part of. And it's just it's like, you know, you talk, I talk to people and there's a lot of people who are just like, I never thought to, to shoot this way. The, the, the idea of it is broad. You can shoot pretty much anything you want, but it's really based around kind of capturing your area that you go to a lot, you know, social streets, environmental photography and just trying to kind of get inspired by the things that are around you every day and to shoot more and stuff like that.
Scott:
Yeah. So, so the, the photo slot is not necessarily on your property, but it's, it's exploring the neighborhood, the town, the city it's, it's going, it's staying close to home, but, but not in your home necessarily, you can stay in your home. But yeah, there's one,
James:
There's one, there's one photographer in his van who has two kids. And so she can't get out much and she's been doing her entire stuff with just inside her home and her kids. And like half her photos are like her kids giving their hair, these amazing scowls, like get this camera out of my face. And so she's, she's really inspiring because of that, that said there are some that actually do it within, just within their home.
Scott:
Yeah. Yeah. You know, that, that is extremely challenging. It's so hard to always find something else to photograph inside the confines of, of, of four walls that, you know that it just, it gets so redundant at times. So to, to think outside that box is very hard.
James:
Yeah. It's, it's, it's incredible. Yeah. and it's not, you know, it's about the idea of it is about, you know, creating you know, the close to home is kind of just a general mantra, but it's about creating kind of like a vision and an, a cohesive thing. So, you know, people share old work and go through their old work and you know, they, they can, you know, do some travel stuff and, but it's, it's about kind of, you know, taking your work and your vision and your idea and over the longterm bringing it together to something that kind of is cohesive and, and, and really kind of, you know, speaks to just one thing. Yeah.
Scott:
So, so what are some of the things that people could expect to accomplish with, with photos?
James:
So it's, I mean, just to give you a general, a general idea of the site first, like if there's two over, there's two, like different parts of it. One is the overarching, entire salon aspect, which is, you know, I give a lot of photography education and I do a once a week post about something share lots of links to different, really interesting articles. I love sharing like photo books and photo projects are kind of one of my passions. And so I share a lot of stuff for that to give people a really broad view of the different ways they can kind of take the genre and educate themselves. And there's like editing classes and things like that. And but then there's like kind of the, what I think is like the secret sauce of the site is that it's, it's split into 20 person groups.
James:
And so within that, you've got your own group that's kind of private and everyone's sharing their photographs there and commenting, you know, we really encourage commenting and, and getting people to try to explain, you know, how people like about how they can improve their photographs, of course, but also to give an idea of which photographs they liked the most, and what's different people relate to. And it's created this like amazing community. Just people have said that the commenting has been really, really helpful to help them figure out what they're doing and, and, you know, what works and what doesn't. And so it's, it's kind of the goal is to do the best of both worlds have like, you know, photographer talks and events, but then with like for the whole group, but then within the little groups, the smaller groups they're going to have their own you know, little privates, you know, zoom events for whoever wants to attend, you know, the ideas of how to make it feel like you're sitting at a coffee shop or a bar with some, you know, friends that you've grown with and showing your photographs and talking about them.
James:
And so then the five, th the goal is to have this group all come together and influence each other, help each other broaden your idea of what you can photograph but also help focus you in on what your best work is. And you know, what I'd love to see is over time. And, you know, as we inspire people to go out and photograph a little bit more consistently, even in, you know, 20 minutes for it's like you go for a walk just everything comes together and just, you know, you really start to either create a really cohesive or multiple cohesive portfolios. Some people really love to create projects. I love to create projects. Maybe help people create some photo books along the way. And that's, that's the ultimate goal for this.
Scott:
So is, is the, is the membership for this? Is it separated into two plans where one plan you get the articles and the challenges and events, and then the other plan you get that plus the groups? Or is it just one, one, one price and you get it?
James:
Yeah. It's just, it's one price and you had everything, so it's, it's 10 bucks a month. And then there's two free months for whoever on started, because, you know, I want people to try it out and really see if it's for them and see if it's something they're gonna use. So I want them to have enough time to do that. So yeah, it's just one, you get everything. Yeah. And yeah.
Scott:
Cool. And how would the, how would the beta testers been responding to it so far?
James:
It's been an amazing, I mean, I just put some you know, just asked for a bunch of testimonials and put them on the front page of the site. So you can go to the site and you can see both testimonials from people. And there's a, there's an introduction video and a video that will take you through kind of how the site looks and how to use it, just so you get an idea of of what it is if you want to sign up. But I mean, you know, it's been the, the things that people have said, first of all, what they, you know, it's, it, it is a bit like it, is it, the look of, it feels like a social site kind of a little bit, but from what people said, it's, you know, the Antifa, it's the kind of the, anti-Facebook the anti Instagram it's, you know, the goal is it's not, I mean, there's a light button, of course, but the, really the goal is a small group of photographers, as I mentioned, them commenting a lot.
James:
It, it has a completely different intimate feel. And so th that's one thing that said the other thing is, I mean, the most important thing is how inspired people have been. I mean, people are talking about being pushed outside of their boundaries, shooting more. I mean, you know, there's people who have said that they had a really hard time, like me getting out more during the, the heart of the pandemic, this, this summer and year, you know, are going out in the winter, in the cold, you know, times where they said they'd never would have wanted a photograph. And coming back with these incredible images there are photographers who you, it's all different skill levels, so there's more experience there's just kinda newer photographers. And some of the newer photographers are definitely a little nervous kind of coming in, you know, whether they feel like they belong and something like this, which we, you know, the goal we really want newer.
James:
And we want to experience all two of them together because the perspectives of H it's it's an amazing mix. And they're getting really confident, you know, when they come back with a, a great photograph it's really good to see there's someone said, like, you know, I, you know, I proved to myself and especially from what you guys say, that I can take a good photograph. So that inspiration is is the most important thing I think. And for me too I'm shooting more, I'm pushing myself to go out at night after my kid goes to bed and stuff like that. And that's just great. And, and people seem a little bit like it, you know, it's only been going on for maybe two to three months and I, you can already see people becoming a little more clearheaded about what they're shooting and what they can shoot, and you're seeing them become more focused and more inspired by other's work and seeing other people's pictures. So that's great as well. That that's a really important thing.
Scott:
So, so some of the things that people could expect with the with the site is, is basically to, to meet other photographers, to start or finish a photo project to create a beautiful portfolio of work or to gain inspiration from a variety of photographers around the world. Sure. That's something that can happen on Facebook, but I feel like it'll be a lot harder on a, on a platform like Facebook. And even, I might even say even a platform like flicker, where it's basically wide open, right. Anybody can go on and do it where what you've created is a a platform for people with w you know, with these goals in mind to find other people with the same goals in mind, to come together with good attitudes and wanting to help each other and inspire each other. And I think it's I think it's going to do really well. And I think, and I hope that a lot of the people who are listening or watching this episode, head over to the website, check it out, try it for two months, because I feel like they any, any photographer, whether street or commercial or whatever, can get a lot out of the interactions and engagement with, with other photographers on there. Where, what is the website? Where can people go to to check out more on it?
James:
Yeah, it's a it's home photo salon.com. So you can go there. You'll, it'll have the general information on the websites. Anyone who has questions coming in can email [email protected]. And yeah, I mean, just for like, you're, you're completely right. It's a, you know, it's the small scale of it's the groups and the long-term relationships that I think is different from everything else. Yeah. And it's yeah, that's basically, I mean, I think that's, that's basically where it's going. So yeah, if you have any questions about that, just send me an email.
Scott:
So I want to put you on the spot before we finish this up. I want to put you on the spot and ask you if you could give three tips, three pieces of advice for any photographers who are struggling creatively right now, what kind of advice would you give them that they can do today to get the ball rolling, to get those juices flowing?
James:
So I mean, you know, it's the first thing, the hardest thing is just getting yourself like out the door, no matter if you feel like it or not. So I think it's like going to the gym almost it's like, you know, you gotta set a time in your, in your calendar where no matter what, no matter what's going on you can get up, get out and just photograph. And it doesn't have to be a big thing. It could be 20 minutes. Literally I'd go out all the time for just 15 minutes, 20 minutes. And that repetition is going to like stimulate you, because you're going to start to like, see more. You're gonna have days where you just walk for 20 minutes and you're like, I didn't get anything, what am I doing? But that, that really adds up. And it, for me, that's that, that gets me inspired over time.
James:
And I start to come back with good photographs and it really starts to spiral. That's number one. Number two, I think is Emmy. And for me, it's just looking at work of other photographers and not necessarily on, on like Facebook or Instagram. Although I use them it's just like, you know, I love photo books. I love looking at different photo projects. And I set aside time for that, just for, you know, especially now it's hard to like read a book right now in the pandemic with the kid and stuff like that. You know, I, I I'll read like two pages and fall asleep but photo books, you don't have to read. So it's a great thing. You get to look at pictures. So I think like doing some research and stuff is is definitely the, the, the second half of it.
James:
For third one you know, I love, I really love editing. I love just sitting with photographs and, and, you know, creating collections and trying to make little projects and think of ideas. And so when I do the looking at other like works of photographers, I definitely brainstorm things that I want to do. And right now, even with the kid, I'm, you know, really constrained to how often I can photograph and what I can do, but I do a lot of like, you know, planning and, and, you know, for when this is over and on what I want to do. And that's really inspiring. That's kind of pushing me just to think about what my next steps are going to be as, as things start to get better. So that, that's, that's definitely number three. And I wanted, I had a little brain moment before one of the last things I wanted to say about the salon was just that one of the really cool things is that people in it are from all types of areas, which is really exciting.
James:
So it's about people in cities and suburbs in the complete, you know, sticks in the rural areas, you know so a few of them are saying, I don't know what to shoot at the beginning, you know and now they're really starting to figure it out. And it's really awesome to see because sometimes like this social street photography, the most interesting work is in, like, it's not in New York. I mean, there's, it can be anywhere. It doesn't matter where you are. But some of my favorite stuff is just in these rural areas. So it's kind of that, that's one thing I forgot to say that I wanted to add as well.
Scott:
And you even have a map showing where each of the members who want to share where they are of where they are. So that's cool. You can see, you know, where, where around the world everybody is. So regarding your first tip there, what, which was just to get out the door I might even go a step further and say that if you're going out 15, 20 minutes a day, whatever it is, and you walk out your door and yesterday you went left today, go right. And then the next day, go start, go behind her house and walk the other way change it up because if you keep walking the same path every single day for 15, 20 minutes, that's not going to help as much as it'll help, but it won't help as much as changing it up, you know trying different paths and, and, and whatnot. So that's really
James:
Getting lost is
Scott:
Get yourself, lost, get yourself. We actually have a rule. So we live close to a shopping center that has a pizza place and a Chinese restaurant and things like that. And we have a rule that if we walk to it one direction, we go around the building and walk back the other way. And we'll, we will never walk back the same way that we went to just because it, it it's, you never know, you never know, you want to mix things up. You might see something. So,
James:
Yeah. And just to add two quick things, that is the, I would say that the TA the times to walk the same, the same path are just when the lighting is completely different. So walk different paths, but definitely like, you know, lighting and weather you know go check out, cause it can look completely different. And then the other thing we mentioned, like, you know, Chinese restaurants and all that, is that a lot of people just, they think that they have to have the most interesting area to get the best photographs. And sometimes it's the complete opposite. Like, you know, the side of a Chinese old, Chinese restaurant, you know, parking lot you know, purposely go to places that seem like they're really boring or seem like they there's no good photographs there. And you'll quickly find that you're gonna find some amazing stuff,
Scott:
Shopping center that's near my house. There's two things that are quite notable on the whole photographic topic. One is there's a small little watch booth, which actually used to be one of those little Kodak booths where you can go and buy film and drop off your film to get processed. And now it's just a guy goes like twice a week or whatever. And he fixes people's watches. It's a drive-thru watch repair booth. It's literally big enough for a human person. And like, you know, some, a little bit of tools and storage. So that's very photographic. It was probably even cooler when it was a Kodak booth. But the other thing in the same shopping center is, you know, I I'm I'm I walk past or drive past the shopping center every single day. And a few weeks ago, there was a random car in the middle of this parking lot that was extremely rusty with no windows. It was, it was as if the windows were busted out and it was, it was almost if somebody took this car, he just abandoned it in the middle of the parking lot. And it was there for four days. So you never know what might happen.
James:
Exactly. Yeah. So all of a sudden everything comes together just yeah. In a place that it never has. Yeah. Okay.
Scott:
So home photo salon.com. I hope everybody checks it out. And of course, James ma James Mayer, photography.com. We'll have all these links in the show notes. Thank you, James, for joining me today. We are recording this, the new year's Eve, which is great. And but of course, this does not go out until the end of January, but that's how we roll. We're happy, happy, happy new year to to you, to your family and happy new year to everybody who is watching this, of course, or listening to this. You can find the show notes where to find James and the home photo salon at imagely.com/podcast/one, two zero. Don't forget to subscribe to the show on Apple podcasts, Spotify, Pandora, Google play, wherever you listen to podcasts until next time.