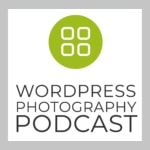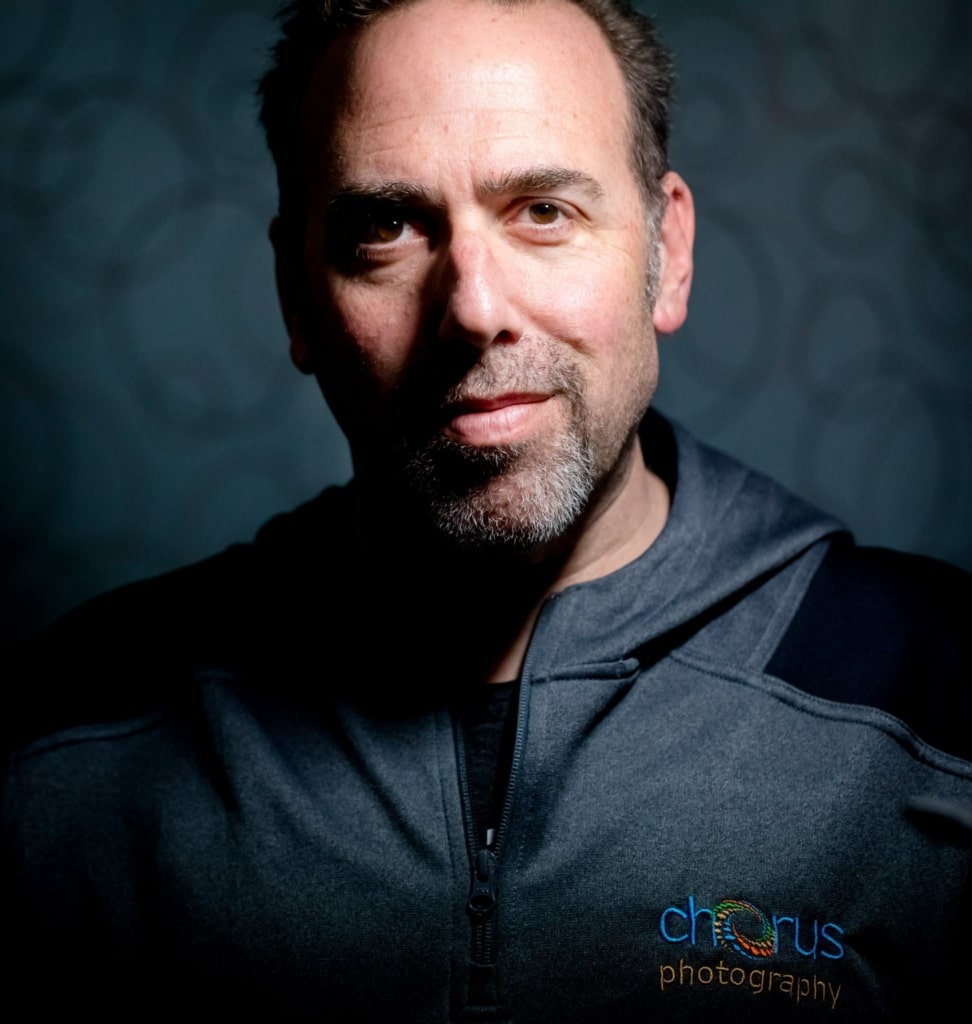 BP Miller is a multi-award-winning photographer, photojournalist, and speaker. His work has been seen in The Philadelphia Inquirer, The Philadelphia Daily News, Rolling Stone, The New York Times, and countless other publications. In 2021, his work done during the early part of the global pandemic was curated by the Smithsonian's National Museum of American History.
He is an active volunteer in the photojournalism industry and served as the former Mid-Atlantic Chair of the National Press Photographers Association (NPPA) as well as a board member of the Northern Short Course In Photojournalism and ASMP Philadelphia.
He is an active member of RTDNA (Radio, Television Digital News Association) and The National Press Club.
When he is not speaking at professional conferences about photography, he spends his free time volunteering, biking, and supporting local businesses outside his home in suburban Philadelphia with his wife Michele and their dog Tucker.
What we discuss:
How we went from photographing hundreds of events through the year to giving away free headshots to anyone who had to start job hunting because of being laid off
Giving more of our time to non-profits, be it discounted pricing or outright free work to the smaller ones
Focusing more on client user experience and how we could help them through the pandemic, as opposed to just sitting around and waiting for life to return to "normal"
Working with up and coming Photojournalists and photographers on how to come out of the pandemic stronger and more focused
What would you tell other photographers in your situation?
Is there something you do for your health mentally, physically, or a combination, to cope with the stress that comes out of the pandemic?
Where to find BP:
Transcription:
Transcription was done by Rev.com, using their AI (artificial intellegence) generated transcript. The transcript may contain spelling, grammar, and other errors, and is not a substitute for watching the video or listening to the episode.
Scott:
Welcome to episode 125. My name is Scott Wyden Kivowitz and I'm joined by my guest BP Miller. BP is a multi award winning photographer, photo journalist and speaker. His work has been seen in the Philadelphia Inquirer, Philadelphia daily news, rolling stone, New York times, and countless other publications in 2021. His work done during the early part of the global pandemic was curated by the Smithsonian's national museum of American history. He's an active volunteer in photo journalism industry and served as the former mid Atlantic chair of the national press photographers association, as well as the board member of the North short course in photojournalism and ASM P Philadelphia. When he is not speaking at professional conferences about photography, he spends his free time volunteering, biking, and supporting local businesses outside his home in suburban Philadelphia with his wife, Michelle and their dog. Tucker, what kind of dog is Tucker?
BP:
Tucker is a schnauzer and he is all seven months. Oh, that's cute at the moment. Yeah.
Scott:
So, so welcome BP. Welcome to the, to the WordPress photography show. How are you doing? Thanks
BP:
God. Good, man. How are you? Thanks for having me. I'm
Scott:
Doing well fully vaccinated,
BP:
Fully vaccinated, which is, which is a good, as a matter of fact today is today's exactly two weeks since my second shot. So my immune system is back up to normal and you know, I'm, I'm here for the foreseeable future, hopefully. So nice. Not nice to be on that side of the line. Yeah.
Scott:
So so obviously we're recording this before this actually goes live on the air, but, but Friday will be my two week as well. So,
BP:
Well now let me ask it, did you have any side effects at all? Did you have Pfizer, Pfizer. And then did you have any side as well? Did you have any side effects?
Scott:
One? I did. Yeah. I got home with a minor headache and then I woke up the next morning with still the headache freezing cold, but no fever at all. My spine felt like I was beat up just my spine. And then I was very tired. I actually took a nap, which I never do. And the injection point felt like somebody took a knife and slashed me. So I had a bunch of really weird side effects. I know some were kind of common, but
BP:
We, yeah, we didn't have either my wife and I both had Pfizer first shot dead arm. Right. Look, anybody that's been in the military, I was in the army, you know, a lifetime ago. And, and you know, when you first go into basic, they hit you like with eight shots in each arm. So I've I've, I was expecting the dead arm at, at a bare minimum, but we even with the second shot, we had the, we had the dead arm again, we both had a dull headache for about a day and that was it. I've had friends that have gotten horribly ill. I've got friends that haven't had any side effects from either shot. So it, you know, it, it, a lot of it comes down to genetics and chemistry. And if you add COVID apparently if you, if you've had it your body will react a little more will have a more harsh effect to it, interestingly, but I, I guess we didn't have it. I'm not really sure why we didn't show any symptoms. Right.
Scott:
Yeah. I don't know. I didn't have it. I was, I was around people who had it at one point, but I, I got tested for antibodies and it was negative after that. So I don't know, but it is what we are here. We are here we are. And you know what I keep saying that if it's a day of feel like utter crappiness, I'll take that over the potential lethal alternatives. So I, I,
BP:
I felt worse after day long pressers and stuff like that, you know, coming home, exhausted. My legs hurt my back. Nothing like this was nothing. I was like, Oh God, I was expecting the worst. And it was fine.
Scott:
Okay. So, so let's dive into this. This is a another pivot and shift episode. And obviously we're ready talking about why we're talking about pivoting and shifting. But we're, we're here to talk about the pandemic in ways that you've had to adjust. As everybody heard in the intro, you've had some good things come out of this. I mean, as, as much as you can say a good thing in a, in a gold pimp pandemic, but so we're going to dive deeper into this this whole thing. But if you can give the listeners, the viewers, a brief summary of what your photography business was like before this.
BP:
Well, I mean, we, so as most photographers and photo journalists anymore, I mean, you have to do a little bit of everything in order to survive. You can't, you know, unless you're an active newsroom and even then that's kind of not the case for most freelancers anymore. You know, you're, you're doing a little bit of everything. So we were doing a ton of event work and not just weddings. Like I actually hate doing weddings. I do a couple of three a year and that's about it, but we do a ton of corporate conferences, medical conferences, we cover we're the photographers for a number of different radio stations here in Philadelphia. So we would go and cover these major events. We photograph the largest single food drive in America every year. Right after Thanksgiving. It looked a lot different this year.
BP:
So all of that work that we normally have, I never really considered ourselves a bet event based photographer, but once everything shut down and this conference got canceled Maccabi, you know, I'm like, Oh my God. I'm like, we really do have a lot of our eggs in a single basket. Pardon me? And then never felt like that. So then all of a sudden I'm like, well now what the hell are we going to do? And there was that period of time where I really wasn't sure it's, you know, you, you learn to overcome and adapt and, and try and figure things out. You know, the, the one saved there is a saving grace to this and know it's going to sound worse than I needed to, but it wasn't just me. It was everybody, it wasn't just something we did from a business standpoint. I was in the same basket as everybody else. And, you know, that was the one for me. It was kind of like, all right, it was almost a comforting feeling just to know that I'm like, all right, I'm in this with everybody else. It's not just us. Or it's not just a locale, it's the entire globe. Right,
Scott:
Right. Yeah. And it is kind of funny when like, you, you, you while you're in the thick of things and you're in your business and you're like, yeah, I, I do this, I do this, or do this. And when it comes down to it, sometimes you are just one John rhe,
BP:
Right. Like it just,
BP:
It's multiple genres, but it's, it's all the same side of the coin. Right. And you just like, you know, I think about when I think about event photography, I'm like, Oh, that's, you know, weddings and bar mitzvahs, or, you know, concert photography or whatever you don't take into consideration yeah. Conferences or an event. You know, even though like, they're this huge multi-day event that you're just constantly running and gunning and doing all this stuff, you don't think about how much of that income is actually event based. Right. And it wasn't until we lost it where I'm like, Oh God, all right. All these, all these years when I speak and all that, I say, don't put all your eggs in one basket. And apparently
BP:
They were there. I just didn't notice. Yeah.
BP:
It was a wake up. It was definitely a wake up call. I can tell you that. Yeah.
Scott:
It's it's interesting. It's interesting how life works sometimes.
BP:
Yeah. So,
BP:
And then just one year, just when you're getting coming, we had come off 2019 was the best year we've had since we've been in business. And there is nothing like a global pandemic to put a foot squarely up your to remind you, yeah, this can come and go at any time. So I'm going to, I'm going to need you to focus a little bit and try and figure things out.
Scott:
So obviously your business has been impacted by these events, basically just not happening. Right? yes. I know, like I have a friend who's a a photographer for a transit company and he does a lot of the press photos and set up and whatnot for events for not only the transit company, but also the state governor. And I know that things, things basically shut down for a little bit. And then as
BP:
The state
Scott:
Started figuring everything out, they started redoing events. Now everybody's masked and they, you know, more distant and stuff. So I'm assuming that besides from events shutting down, there's been other impacts to your business that maybe they're starting to turn around now, but slowly. Yeah. So what else was impacted besides from events going away? We,
BP:
Well, I mean, the, the, the events was the biggest thing initially. And then
BP:
We, when the Panda
BP:
Hit in March and here outside of Philadelphia, we shut down. I want to say like the 14th or the 15th, something like that. My wife and I looked at the business numbers and said, okay, like we can afford to continue rent until the end of the year. And if we have to put our own money and we will, when December rolls around, we're going to have to make a decision on whether or not we're going to keep the studio space, because even through 21, we're really not going to need the studio space. Like it's, while headshots are coming back, people are more comfortable with it in their own homes or on location. And obviously with the advancements in lighting and everything else over the last 10 years, it's so easy to set up in the middle of a field or in a parking lot or whatever, and really make these dramatic portraits.
BP:
But we ended up shutting down our studio in December, just because at that point, I'm like, you know, we, we moved, we moved during the pandemic. We, we had this, we had a an I'm personally, we moved out of the town that we'd been in for eight years and moved to a different area. We had decided to do this last January and put our house up on the market, March seven web, and then everything shut down a week later. So we may have eventually shut down that particular studio, but we would have just opened up in the town that we moved to. We just shut it down. So for right now we're working out of our home. I mean, luckily we've got tall ceilings and I can do headshots here. I can still travel. But yeah, I mean, the, the, the biggest thing was, you know, we have eight, you know, other photographers that work for us throughout the year doing either the radio station events or weddings or this event or that event.
BP:
And I felt bad because they're, you know, their contracts, you know, as, as most people in our industry are, I mean, everyone, you know, is a 10 99. So it's one of those situations where like I was trying to figure out if there was a way that I can help them, because they're all younger, you know, I'm, I'm fairly established in my life. I, you know, I'm married, I've got a, I've got a home. A lot of the people that are working for us are, you know, two, three, four, five years out of college, they're still getting themselves together. And I was just trying to figure out a way to maybe if there was a way to help them too. Unfortunately, there just wasn't there wasn't any work to do. It, it was, it was definitely am I allowed to curse a little bit or we do, we try to keep this clean. We try to keep it clean. Okay. It was a crotch punch I'll I'll put it that it was definitely, it was just not something that I was expecting and nobody was, but at the same time to try and figure out how to pivot off of that and to try and keep some level of employment with the people that have been there for you for years proved to be really difficult. It was not an easy situation and still, okay.
Scott:
So, so can you talk about some of the ways that you've adapted to all these changes that you were forced to, to have to make? I mean, obviously one of which you just mentioned was building the studio out of your house. But which you can see all that, you see all the stuff behind in the studio, you know, that, that hasn't gone up in the walls or wait until we move in. I mean, if everybody's watching the video of this, you'll see that I I'm, I'm in the same boat. I mean, I I've always had a done it be basically in, in environment or out of my home. And that's what I'm doing now anyway. So but can you talk about everything else? Like any other changes that you've had to to make, to adapt to everything that's that's happened?
BP:
I let my CPS membership go just for the year. You know, I'm, I'm thinking to myself, I'm really not shooting. I can live without CPS for a year. Like, you know, and if I need to go get a clean and checked, I'll, I'll pay for it. But, you know, you start looking at ways to cut down on, on overhead. So obviously the biggest was the studios. And then after that, you know, I had a punch list of what we were going to reinvest into this year. So it was like it's around that time for me to get some new monitors. You know, the ones I have are about five years old. I was going to upgrade our camera equipment. I've been shooting with Mark Canon Mark for a five day Mark fours and the R series. And I was going to maybe invest in it to either one of the one D series or a couple of the new [inaudible] that got put on hold.
BP:
Our advertising campaign that we had set up for this year was yanked. We, we pulled that back. And then at that point it was like, all right, well then how am I going to have free? Will I, am, I will be the first to admit, I am very lucky in a financial sense. My wife and I have done investing over the years. And we weren't you know, from a financial standpoint that wasn't as much of a worry, I don't have a, you know, a lot of people don't have that. And, and I'm very lucky in that. My wife is amazing when it comes to that. So she's the one that handles all of it. So I'm very lucky from that standpoint that, that wasn't an additional weight on me, but at the same time, I'm a photographer. I'm a photo journalist. Like this is what I do for a living.
BP:
How the hell do you stay busy when there's no life happening? Like, how do you document life when there is no life? And, you know, after a while you get to the point, like how many shots do we need of people in masks are empty, storefronts are empty streets and it got depressing. It really did. So, I mean, that was as far as having to make those difficult decisions on things that we had planned for, for 2020, again, it was, it was a kick in the crotch. It was not something that was fun to even go through. And I was fine for like the first six or seven months. And by the time October, November rolled around, I got dark. Like I was in a really dark place because I didn't see a way out of it. I was seriously considering whether or not I wanted to head back into radio which is what I did before.
BP:
I was a photographer. I've always been in a photography since I was a kid, but professionally I was in radio. I thought maybe I was going to do have to do that. I haven't worked in the corporate world in years. I haven't refreshed a resume in 15, 16 years. So there was a lot of life decisions that I really had to sit there and kind of come to grips with and be like, all right, you know what, 15 years for a photography studio is a pretty decent run in this day and age, you know, the average one lasts about two, two and a half years. The fact that we had 15, I'm like, all right, it's been a good run. And if it's got to come to an end, it's got to come to an end and stuff just changed. And next thing you know, we're, we're we're okay. So it's, you know, it's almost looking at your own mortality, be it professionally or personally, you know, it's, it was a major shift.
Scott:
So, so you did things you started some, some different projects, whether it's working with nonprofits or doing nonprofit type things. Can you talk about some of those things you've started
BP:
Profits have always been a cornerstone of, of what we do. We work with a ton of nonprofits. I've been a guest speaker through the momentous series with Jamie Rose. I've taken some of their clay, you know, I've, I've audited for lack of a better term, some of their, some of their classes we do a ton of non-profit work. So my first thing that I wanted to do, I saw that there was this campaign going around like 10,000 headshots or something like that, but it was under one umbrella. Yeah. And I was kinda like, I, I had been thinking about doing that, but I just wanted to do it my way. I didn't want to have to necessarily do it the way somebody else said. So I utilize my media connections here in Philadelphia. It was on the local news and stuff like that.
BP:
And basically said, look, anybody that has lost their job that wasn't expecting to lose their job may have been in the same job for 10 or 15 years. Pardon me? And does not have an updated headshot come on out to the studio. It's on us, it's free. And we ended up doing not as many as I thought we would have, but we ended up doing like 20 or 25. And if I helped those 20 or 25 people you know, help to get a new job, then it's been great. And, and if they didn't, they've got a new head, you know, or if they did and whatever, they have a new headshot at the bare minimum. So we started doing that. We started just offering our time and nonprofits in the area, just say, look, you know, you guys are hurting, we're hurting. I'm just sitting around twiddling my thumbs, tell me what you need and I'll come and do it.
BP:
I've all, I've never been a rule follower when it comes to our industry. You know, everyone's like, you don't give away your work for free. I find fault with that. I think that's how you give back. I think if you are lucky enough to get to a point in your career where you're able to give back and give back of your time or your energies or whatever you do it, that's just putting good karma back out on the world. So we started working with in the town that we lived previously, which is a town called Phoenixville, Pennsylvania. They had just had this huge revitalization over the last five, eight years. So all the nonprofits that were in town and all the restaurants that were in town, all my friends that own these businesses, I just started helping them with either taking product shots for their takeout menus or, or any of that stuff. Again, we were lucky enough that I, I didn't necessarily have to go out and find a secondary job, but because I was in the, the, the position that I was in, I could go and help my friends and I can help these nonprofits and I can help them get through it. You know, it gave them something, it gave me something inside and we were able to kind of at least work a little bit, as opposed to worrying about what was to come.
Scott:
Have you being that you have a radio background and you have a, a deep connection with a lot of the businesses in your area. Have you thought about doing a local podcast to potentially bring in some income for yourself, but also help out those businesses in a different way than might've, you know, beyond photography
BP:
Did something very similar to that. It was called the 10 rounds with and I utilized every one of my connections. I interviewed people in Hollywood. I interviewed local celebrities here in Philadelphia news, personalities, business owners. It didn't get the, it didn't get the traction that I was hoping for, but also it's hard to get a podcast out there and to get noticed, like it's when I first, I, I had a radio show that I used to do when I initially got out of radio. And as we were building chorus up called the acoustic diner, and I would spend like three or four hours a week, cutting the show, putting it together, getting it up on the different platforms. But this was 2005, 2006, where podcasts were just really kind of starting to come up into the public consciousness. Now. I mean, you can't turn without getting, you know one of the ones that I'm listening to right now is Zach Braff and Donald Faison from scrubs.
BP:
They're doing this podcast and they're going episode by episode, you know, talking about the different things, reacting to their own. It's been great to listen to, obviously my wife and I are huge fans of the show, but, you know, there are so many of them, how do you get noticed outside of all that? And I mean, I had some fairly big, you know, for Philadelphia, I had some fairly big Philadelphia names. I had a couple of bigger names from out in Hollywood of people that I've known for a long time, just didn't get the traction. So w w you know, I think everything through the pandemic has been trial and error, and I think everybody has been throwing so much crap up against the wall to figure out what would stick. Some of the, some of the ideas we came up with worked some of it didn't. And that was one that just didn't, you know, it, it, it was nice, but it just didn't really do.
Scott:
Yeah. Cause I was thinking like, there's ways that you could do it to it that that would market the podcast with local businesses and to help the local businesses help the podcast grow, buy from consumers by way of saying you know in, in initial starting point, say like, Hey, I want to talk about your business on the, on the, on this new podcast.
BP:
Would you have been doing that? So a lot of the chambers of commerce locally had been doing that. One of my good friends, a bill Vitiello who is VP of something at one of the local banks. I can't remember his new title, but he's been doing this thing called chamber chat. And again, there are a lot of those out there. I wanted to start with bigger names to see what kind of traction we got, because, you know, if I can't get traction with that, I'm definitely not going to be able to get traction with with a more local or a hyper-local person. We tried it with a number of, I worked probably with like two or three different nonprofits and did a little bit of that. And it just never really, I think everybody was just really worried about themselves and nobody was necessarily, they were too busy, either bingeing on Netflix or just trying to figure out what their next steps were going to be. I think everybody had a different outlook in the last year,
BP:
For sure. So when you first submitted it to come on and talk about your pivots and shifts, you mentioned something about focusing more on clients, user experience. And I was wondering if you can talk more about that now
BP:
I mean, you know, the, the, the user experience, it it's really interesting as much as it's changed it hasn't so we just did a huge our, this was our first major portrait session. We did 20 some people, and this was a couple of weeks ago, and this had been postponed and postponed and postponed. I think people are looking for more genuine connection. Now, I think coming out on the other side of this, people have realized that either, you know, I think the age of the influencer is over. I'm really hoping that the age of the influencer is over. I think people are looking for that connection. They're looking for that to be able to look somebody in the first of all, be able to look somebody in the eye, you know, and actually see their smile and all that stuff. But I think that they're looking for just honest, they're looking for genuine, they're looking for connection and anybody that I've talked to with my clients you know, they're like, well, you know, we're trying to figure out how do we want to pivot this?
BP:
And we want to do something when they do fresh images on the site. And we, you know, we're thinking more corporate photo journalist and I'm like, that's fine. I said, but let's, let's look at this from a different perspective, pull, you know, depending on, it depends on the industry, obviously, you know, who we're serving at that point, you know, whether it's lawyers or whether it's a nonprofit, you know, you're, you're going to angle the story a little bit differently, but I said, you know, one of the things that you want to maybe really think about doing is some of your clients that have been vaccinated that are, are safe and you feel comfortable, let's utilize them in the images. Let's, let's start to, let's start to pivot the narration and the, and or not the narration, the narrative. And let's start to come out of this where you're like, we're really focused on our clients.
BP:
This is so-and-so and so-and-so has been part of our team for however long, or has been buying from us for however long. This is a little bit of their story. Like start out just by sharing these stories, because we all have everybody is coming out of this pandemic with their own journey, their own story of how they've made it be it, you know, from the top to the bottom, to the middle and everywhere in between utilize that it's there and, and people want to share their stories, but more than that, they really want to start making with people. They want to start talking to people again, in person, not on a screen, you know the, the, the interesting thing is I hear a lot of people talking about whether or not they're going to go back to workspaces. I don't think, I think people were kind of tired of working from home for right now. I think they would love to get back to some semblance of normal. It may not be the way that it looked before, but I think that that's, that's a storyline in itself. And it's one that I've had with a lot of our clients in the last month, as we're starting to ramp up for, for late Q2, Q3 and Q4,
Scott:
My brother-in-law works for a company that makes logistics software. And they've been doing very well during this pandemic. Yeah.
BP:
Tech has been doing great. My wife works in tech. That's the one industry that really has not been hit.
Scott:
Yeah. And for a while they were, everybody was home. And now they're allowing, I think it was five bodies besides from the owner five bodies into the office at any given time we have to register to, you know, to be one of the bodies in the office. And I think it's par priority to anybody that has a physical office with a door versus a cubicle. Like the managers and salespeople have physical offices versus cubicles. So I think that's going to be a trend. We're going to start seeing where there's going to be offices, but not everybody's going to be allowed in at once. It's going to be, at least in the beginning, it's going to be, you know, I need to be there on this day. Let me sign up to be there on this day. Right.
BP:
I think that now it's, you know, it's really been interesting. So up until three weeks ago, my wife worked for Adobe and had been there for, for a number of years. And the Adobe culture is very much like butts in seats. Some companies are like that. Some tech companies are like that. Some aren't Adobe was amazing throughout all this. I really have to hand it to them that they really took care of their entire workforce globally. And they're still not backing offices. And they started having that conversation about whether or not, you know, they need the biggest mothership that they have out in San Jose right now, or, or any of this other stuff. Now, my wife just pivoted to a new company, which was actually the old company she worked for before Adobe. That's more local. She's been remote for seven years.
BP:
So like the pandemic that really didn't hit her at all, what will be weird for her is actually going back into an office setting when they do reopen, because they're, they have an office outside of Philadelphia and she will be going in, you know, periodically, not every day, but periodically that's going to be a huge shift for her because for seven years outside of her travels overseas or out to San Jose, she did there, wasn't a local office for her to go to. So she's constantly been working on it. I'm very curious to see how people that have done that, that have been remote, but now all of a sudden may have gone into a new job where when the office is opened back up there, they're going to be around people. And that that's a shift in itself.
Scott:
Yeah, I I've been with Imagely may, will be nine years that I've been a hundred percent every single
BP:
Day. So I, it would be weird for me to go into an office. I could totally see how it's going to be an adjustment for, for your wife to,
BP:
Okay. I have to figure that joke around. Like I have a t-shirt that says people, not a big fan. And, and I find it funny that a lot of photo journalists, a lot of different photographers generally have some level of injured for the gen pop, but that's, our job is to actually document the gen pop. So, you know, for me, I've had this last year off where I really haven't been interacting with too many people. And now that we're starting to ramp back up a little bit, and we're starting to do some of these shoots, like the headshot session that we did a couple of three weeks ago, it was weird because I didn't realize some of these people had never met because they had been hired during the pandemic. Some of these people hadn't seen each other in a year, and I never really thought about that dynamic of like, it was really interesting to see how people reacted being around other people, some were vaccinated, some weren't, we were masked up the entire time.
BP:
Our, our makeup artist who was amazing, like has this whole sanitation process that she does. And, but it's been interesting to watch people interact and how they're doing that. And it's actually something that's intrigued me from just a documentary standpoint. We've been involved with a huge vaccination clinic here outside of Philadelphia, and we were, we've been running media for them. And it's really interesting for the last year. Everyone's like, don't be around people, don't be around people. Don't be around people on Sunday. We ran this clinic with 3000 people got vaccinated. And the one thing that I would keep hearing out of people's mouth as I was walking around, it's like, it's just so weird to be around this many people, because we've been trained not to be. So there's going to be, there's going to be a huge paradigm shift here coming in the next few months. And it's going to be really interesting to see how that shakes out.
BP:
Yup. Yup. And, and as actually like the one thing that I always looked forward to in October was eczema PhotoPlus expo. Right. And obviously that didn't happen. I think, yeah. It didn't happen in October. Right. and then
BP:
Maybe pivoted as some virtual.
BP:
Yeah, yeah. Yeah. I think that once these start happening again, it's, it's going to be all, or mostly hands-on outside things more than even in the cold. I think they're going to try to do more hands-on outside photo walks and workshops and stuff like that, versus just a showroom. Right. And having classes.
BP:
It's going to be interesting. I'm very curious to see how the industry kind of works. This. I was supposed to be one of the guest presenters at focus on the story last year in may. And they ended up going virtual. And I think mine just ended up getting cut entirely. I mean, they cut a lot of the stuff down and you know, my name doesn't rank nearly as high as some of the other people that were there. So I fully understood. But I'm very curious to see how like a WPPI or a, I forget what PPA is called the
BP:
Professional imaging imaging. Yeah.
BP:
Yeah. You know, I know the Northern short went went virtual again this year. I'm really curious to see how they pivot out of this. I really want to know, and how much it's going to affect because Canon expo should have been last year. Like that was, we were at a five-year Mark. That should have been last year. I haven't heard hide in her hair about anything coming out of Canada on whether or not they're going to try and redo it for 21 or 22 and then restart the clock. It's going to be interesting. I think people are tired of virtual. I, and I think people and especially like, look visual creators, w we need, we need life. We, we, I doing the the, I was talking about the, the food drive that we're a part of every year. And a lot of the guests that would normally be on site came in through zoom.
BP:
Can I tell you how much I had to re like, by the end of the fifth day, I'm like, I can't make a zoom call look any sexier than I already have. Like there was one of, I forget the, the band is escaping me at the moment, but we have the lead singer on and I got this great black and white shot he's on. He was, I was in a calm truck and he was up on one screen. And then we had them on an iPhone on another, and I got the straight shot. I'm like, that's it I'm done. That was Wednesday. I'm like, there's no way I can make a zoom shot, look any better than this. Like, there's just, I'm done. So I, it's going to be really, I don't know about the outdoor aspect. I think, you know, photo journalists in general are a brave set. Everybody runs towards the danger and I don't see that necessarily changing. So I'm curious to see what side of the line that comes down.
BP:
Yeah. I don't, unless they space everything out big time and they limit the amount of people that are in the room, that giant room at the expo center. I don't, you mean before, whatever after, I mean, this next one that's coming up because they're planning on having
BP:
Okay. See, I hadn't, I hadn't heard about that, so, all right. Yeah.
BP:
There was no details on it yet, but they're planning on it. So it would be interesting. I don't know. So the last thing that you mentioned was working with up and coming photo journalists and other photographers. Can you talk about how you've been working with them to make them
BP:
That's been, our biggest pivot is we're actually getting ready to launch course. My, my brain is not working. I was up really late last night chorus consulting. And I've been doing this for a while. We, we, it's just something that I'm a big believer in. I like paying it forward. But we're, and I, with college students and people right out of school, I do it all the time and I don't charge, but we've had more and more photojournalists that are transitioning out of the newsroom that are trying to figure out how to make, you know, what their next steps look like. And, and we we've helped many for me, giving back has just always been part of my DNA makeup. Like it's just, it's always been a cornerstone of, of anything that I've tried to do. I had a difficult childhood through nobody's fault, but my own.
BP:
And it was one of those situations that ever since I've turned like 27, 28, I think I've just been trying to write the karmic ledger. Not that it was anything horrible, but in my head, it's just something that I've always tried to deal with. I just have always tried to give back. And I think it's just a matter of whether it's trying to play catch up from my youth or trying to just put some good back into a world that so desperately needs it. I, I love doing it. And so we've had a number of when I was involved with MTPA and the Northern now that I'm involved with and DNA I think they have a mentorship program that I'm going to get involved with. It's just, you know, there's more than enough business out there for everybody. And it's a small enough industry that we shouldn't be battling each other.
BP:
We should actually be helping to lift each other up. And I've just tried to do a small part of that by helping them navigate, you know, something as simple as setting up an LLC or figuring out quarterly taxes, or, you know, maybe you don't want to call your photo studio out of your own name, because if you grow, you know, and all of a sudden you become hoppy or everybody wants you, and you're not going to have any work-life balance, like simple, simple things that they just don't teach you in college that are, you know, years of experience have, you know, either I've learned from somebody else or learned from mistakes more than anything else. And it's, you know, I'm, I'm always thankful when somebody comes to me because if I'm able to make even a small difference than, you know, it's a good day.
BP:
Awesome. Yeah. That's a very good thing. So I have two final questions for you around this subject. What would you tell other photographers in yours,
BP:
The situation currently, or in general, like, okay,
BP:
Right now network. Yeah.
BP:
Talk to other photographers, talk to editors, talk to anybody that you can't like at this point, there is nothing wrong with like in the age of social media, it is so easy to get ahold of people. Sometimes you don't know, unless you try, you know, it's, it's that simple. If you don't put yourself out there and, and I'll honestly use the Smithsonian as an example, I was at a loss a year ago and I just didn't know what to do. So I, I did what I do. I grabbed my camera and I walked through my hometown, which was empty on St Patrick's day. And the bar was empty. The streets were empty. There was, you know, that cliche movie, you know, you hear a, can being blown down the street by the wind that stayed with me. And I just did what I did. And I went out and I made some, and then there was a call, an open call for submissions, and they chose 11 of us across the country.
BP:
I did, I know that was going to happen when I picked up my camera that night. No, I had absolutely no idea if you don't like, unless you make that choice to actively put yourself out there and just throw as much stuff up against the wall as possible, you don't know what's going to stick. And when and networking is the biggest part of that, for lack of a better term, don't be an to other people. Like, especially in our industry, like we're all trying to do the same thing. There's nothing worse than seeing some of these people that are just so incredibly cocky and condescending and everything. I try to make as many friends as possible because I think, you know, you never know when someone's expertise or someone's sense of humor or someone's eyes is going to make a huge difference in your life. And unless you go up and actually introduce yourself to that person, talk to them, find out about them, but not just work stuff, find out about them as a person.
BP:
You have absolutely nothing to lose. And I can tell you that that has served our business well for 15 years, and luckily we'll continue to serve it for the foreseeable future. Awesome. so my final question is is there something that you do for your health mentally, physically, or a combination to cope with the stress that comes out of the pandemic? For me what I've shared as an example in the past P pivot and shift episodes is that I train even harder and karate because it's, it's an incredible combination of both the physical and the mental you know, stressful. I'm a cigar guy, so I smell, and it's a shame because at our old studio, it was, it was actually one of the things that really got us through the pandemic last year is we had this amazing, we were dead in the middle of town.
BP:
We were across the street from my friend's brewery and we had this great porch and every afternoon, spring, summer into fall, I would be out on the porch having a cigar and all the locals that lived in town knew us, everybody, you know, knew our studio. We always had treats for the dogs and stuff like that. And it was great because you could connect and still socially distance. That was a big thing. Riding my bike had become a big thing. The biggest thing for me, honestly, and I'm going to pivot my, my camera over here on I don't know if you can see, where is it there it is. My wife and a ton of my friends got me a new electronic drum kit for my birthday a couple of weeks ago. And you can kind of see it there on the corner.
BP:
I haven't had a real kit in years, mostly because for me, I didn't want a N I didn't want to have an acoustic kit because it would drive my wife insane. And honestly, like I would have rather put the money towards new equipment or to upgrade the house or whatever. So they surprised me for my birthday. I have, I have news for you. I have sat behind that kid every day now for two weeks and just worked it out over like an hour and any stress that I, any type of mental block that I had, or if I've been editing too long, I sit down at that thing and I try to remember, you know, some of my, some of my exercises and all that kind of stuff, or sometimes I'll just pull on the Eagles or pink Floyd and just jam out and, and play wrong notes, or otherwise I've also spent a lot of time.
BP:
I started something was a year ago, last Thursday called the fireside chat as a little nod to FDR. And we just celebrated a year, the other night and every night for the last year, we've either had as many as 20 or 25 people on the call, or we've had as few as two and we'll continue to do it until we don't need it anymore. But that's, that's been a huge thing for us just as far as staying connected with people and trying to help people through really difficult situations, but the drumming and the cigar is probably our, our, our, or my clutch go-to. So last year, yeah,
Scott:
If you smoke cigars in the house,
BP:
Not allowed to do that. As a matter of fact, I have to take my clothes off in the mud room, as soon as I come home and leave him by the washer. That's, that is a, that is, although we moved into a, we, we, we did move into this house and I have got a little bit of room to make like a small little smoking area for myself. And I'm just trying to, I'm trying to talk my wife into that right now. We'll, we'll see how that goes. But now that we're back into the court response, I can sit outside or when I take the dog for a walk, I'll do that. But yeah, just, and just connecting with, talk with your friends, you know, and, and your family.
BP:
Yeah.
Scott:
Thank you, BP for joining us today. It, can you tell the listeners the absolute best place to find them?
BP:
I can always find out about us by going to chorus photography.com. That's C H O R U S. I'm on Instagram, under course photography. I'm on Twitter under course photog. Not that anybody cares what a photo journalist thinks, but there, there we are. Facebook, LinkedIn, like all the, and clubhouse I'm on clubhouse. I'm still not entirely sure what it's doing, but it's, you know, I am on it. And if, and if anybody needs an invitation, I've got about eight sitting that I, that I'm happy to send out. But yeah, and you can always just like contact me through the website. That's the easiest way to get ahold of me if you just have questions or you're kind of trying to figure something out I'm always available. And, and especially right now, until we get probably into 20, 22, any people that are looking for like consulting time or anything like that, we're just not charging. So I'm happy to help anybody in any way that I can. We're all in it together. Cool.
Scott:
Awesome. You can find the the show notes and all the places to find BP at imagely.com/podcast/one 25. Don't forget to subscribe to the show on Apple podcast, Spotify, Pandora, Google play, or wherever you listen to podcasts until next time. Thanks for having me on.