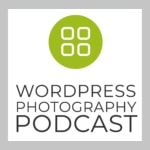 This episode will be short. Roughly 5 minutes or less. It's a mini-series inside of the WordPress photography podcast we are tentatively calling, Snap. Each 5th episode we are going to share one of these short episodes containing a very focused tip.
Today's tip is about finding content to write about. It's a very popular topic among photographers. What do I blog about? That's a question I see so often in Facebook groups.
So what do you blog about?
As photographers, we have a plethora of or resources at our disposal, like Facebook groups. With them, we can gather questions and comments and use those in blog content.
If you run a wedding photography, business and you're in local wedding groups where brides are looking for advice. Or just a local town group, you will likely find people asking questions. Use those questions. Turn them into content for your blog.
Another method is to create questionnaires for your clients. The first is before an event or session. Send it during the booking process. Ask questions that will wind up helping you create content and also answer your client's concerns.
Then send a follow-up survey after the job. Use those answers for additional content on your blog.
Thanks for listening and see you in the next episode!
Referenced Links: