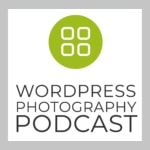 Quite often we hear about photographers who become overwhelmed by the endless amount of content creation and organization and social sharing and all that stuff that comes with it. I wanted to share about CoSchedule. We've talked about CoSchedule on the blog a few times, but I wanted to go into a little bit of detail in this Snap episode, about 5 minutes of discussion about why it's helpful.
CoSchedule is a plugin that gives you a calendar view of your blog content. This you can and drop and reorder, you can schedule your content for when it gets published, but what's really great about this in addition to an editorial calendar, an actual calendar that you can both view on your WordPress website but also in your Google Calendar, is that you can also schedule your social media blog posts. What I mean by that is when you create a blog post you can add a stream of social posts that go out based on your blog content automatically. It will do this automatically for you. You can specify a date and time you want it to go out. You can say you want it to go out the best time and CoSchedule will determine that based on your account. You can also say, send it two days later to this social media account, like Twitter, at the best time of day, or the best time of day between 8:00 pm and midnight.
You can give all of these different specifications, and it will handle the task for you. That will reduce the amount of overhead and overload and the complexity that photographers have to deal with. One my latest feature that CoSchedule did that I love is called automation. With this you can take popular content that you've shared on social media, these are blog posts that are doing well based on social traffic, which CoSchedule is tracking by the way through Google Analytics integration. You can say to automatically reshare this on these different social channels at the best possible time. You can say share it more, share it less or keep it fairly normal. You can specify the frequency of reshares on the different social channels.
CoSchedule also integrates with Buffer for different social integrations but for the most part it has a lot of the social channels that you need to be built in. Check out CoSchedule; it is a paid service; it is not free. It is a WordPress plugin, but there's also a SaaS system, meaning it's Software as a Service. CoSchedule.com runs the whole platform, and then there's a plugin that you can manage everything within your WordPress website. The advantage of this is that you are not using overhead and resources from your WordPress server, the server that is running your WordPress website. You're not using the RAM from the servers, or any of the processes that have to happen to manage your CoSchedule, to send out these social posts. It's doing it all through CoSchedule. It's a service that you get to manage from your WordPress website. That's the advantage.
The downside is it is paid. There are WordPress plugins that are paid; there are services that are paid. A lot of photographers use 17 Hats or Sprout Studio, all these different things for billing and CRMs and management of their clients. This is just another tool in the tool box. This is another tool that you need to have to properly and efficiently maintain your blog content and your social posts. CoSchedule will not let you reply to social posts, at the moment it does not let you do that. Who knows what will happen in the future? I do know that they take feature requests quite seriously, and this automation feature that they just added is one that I request years ago when I first started using CoSchedule. They said they want to do it, they just needed to perfect it, and I think they did a great job of making it easy on all photographers.
Referenced Links: