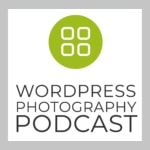 It's Thanksgiving this week, so we want to take a moment to share some words of advice.
Start thinking about your books and getting all your financial and tax stuff organized. The new year will be coming up fast now that it's the end of November.
Start thinking about off-season sessions, mini sessions.
Start thinking about how to grow your brand during your downtime.
Start thinking about creating content your website, social media, and emails during your downtime.
As Thanksgiving is this week, think about what you're thankful for. One thing I'm thankful of in WordPress is that version 5.0 was delayed to the 27th. I'm kinda hoping it's delayed again, but you never know. I'm also thankful for a healthy family and time to enjoy them.
Transcription:
Transcription was done by Temi.com which means it's an AI generated transcript. The transcript may contain spelling, grammar, and other errors, and is not a substitute for watching the video.
Welcome to episode 69. My name is Scott Wyden Kivowitz and I'm by myself today I had a guest scheduled and he's having some Internet issues, so I decided to shift things up a little bit. I couldn't get a new guest in time. So here we are. I've got a special short episode for you. Today is November 22nd and well Thanksgiving is in a couple of days and so does this time of year. There's a lot going on and I wanted to briefly touch on some things I'm advice, some guidance, some you know, just some nice things to say. Start thinking about your books, your financials, everything for tax time because it's thanksgiving like I just said, and the new year is going to come before you know it, we've got Thanksgiving right after Thanksgiving comes Hanukkah, literally Hanukkah comes early this year, right after a Hanukkah is Christmas and right after Christmas.
New Years. There's a lot going on right now and for many photographers, this is the end of the season. This is the end of the busy seasoning season, so get all that, all the books, all the book stuff in place. Start thinking about offseason sessions, many sessions. If you're a wedding photographer, think about doing more engagement photos, maybe do some family sessions. If you're a family photographer, maybe thinking about doing cake smash photos. If you're a newborn photographer, well, there's really no end of season for you, so well you're lucky there. Start thinking about how to grow your brand during this downtime, whether it's networking with other business owners, whether it's going to facebook groups and interacting with your local community, whether it's interacting again with your current clientele to get them thinking about you more. Anything like that thing about how to grow your brand during this downtime and then put it into action.
Started thinking about creating content, whether it's for blogs or for social media or for emails and batch. Create this content. Don't just do one piece here, one piece there, batch created, so to spend four hours and knock out a bunch of blog content and then schedule it. Schedule it so that when your downtime is done. Now you have normal sessions going on, then you have a bunch of content already ready to go and think about using tools that are make this easier for you. If you're writing, think about grammarly or hemingway. If you're scheduling social media, thinking about buffer or hootsuite or coschedule, think about using tools that will make the job easier for you. As thanksgiving comes. I just want you to think about what your thankful for on the wordpress side. I'm actually kinda thankful that were pressed. Five point zero was delayed. It was delayed till the 27th, so right after cyber Monday and while that's not a big amount of delay because really you're supposed to go out like this week or last week rather than. It's still a delay. I'm kind of hoping it's a little more on a more serious note. I'm glad that lab integration is really done for next gen pro. Now it's just being a fine tuned and we're going to be putting it out to the hosting customers for them to test and then we hope to launch right after the new year, some time around. Then outside of wordpress, I'm just thankful for a healthy family and for time with my family. I will leave you with this. Stay positive, stay happy, stay awesome. Seeing the next episode.